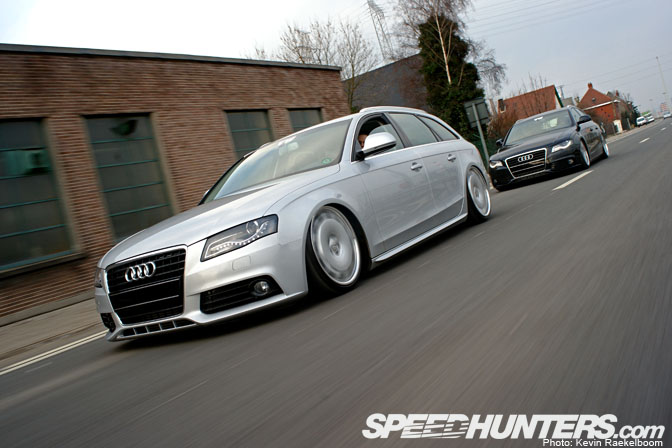 What do you do when you drive slammed car over 20000 miles a year on bad Belgian roads? You can not drive these distances and this low on coilovers so Diego and Robin decided to go for air suspension under their brand new '08 B8 A4 wagons. Diego's black wagon only had 300miles on the counter when he entered the air shop!
The stance of these cars is just amazing! When doing this rolling pictures I heard the plastic crankcase protection screaping the ground. You see heads turning when these cars pass near you.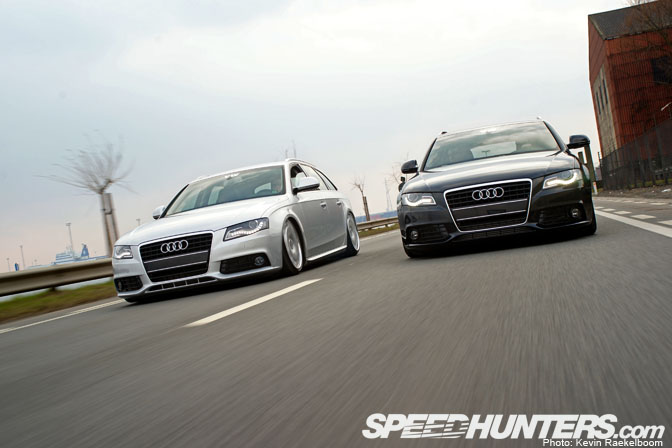 At shows or when the cars are parked it seems like there are no springs, they just so ridiculously low . The big wheels are hide inside the wheel arches, on the black one polished 1/16 Carlsson 20inch wheels, on the grey one 1/12 Carlsson 19inch wheels! Not quite the cheapest wheels on the market. They give a luxurious look to the wagons, and that we can only encourage!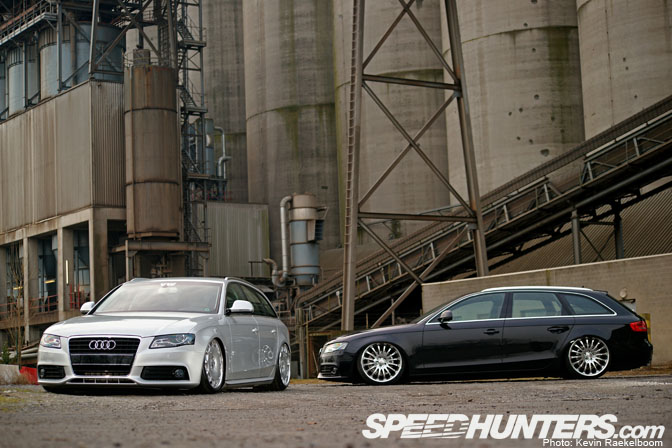 These wagons are good examples of the Belgian modifying scene;  the only thing we can say is that we love this new euro-look. More of these diesel projects can be found on www.cleaned.be.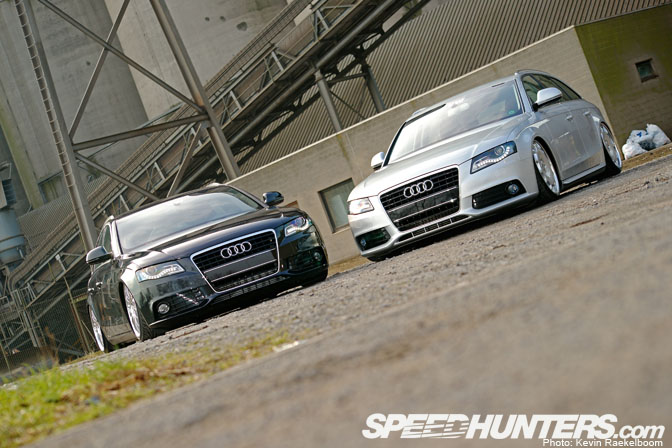 Unrivaled stance!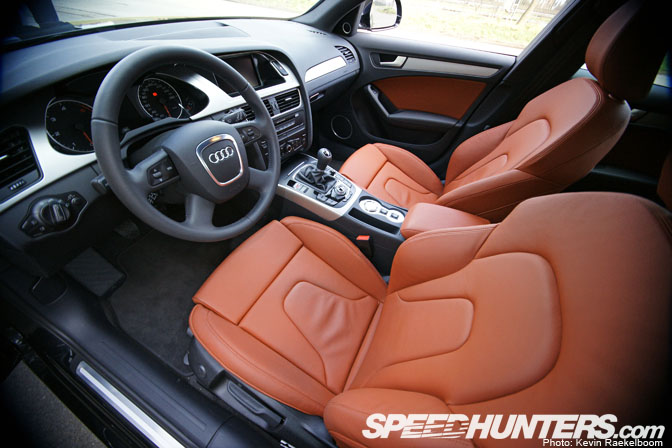 Brown interior for the black wagon, black interior for the grey wagon. If u ask us, great choise!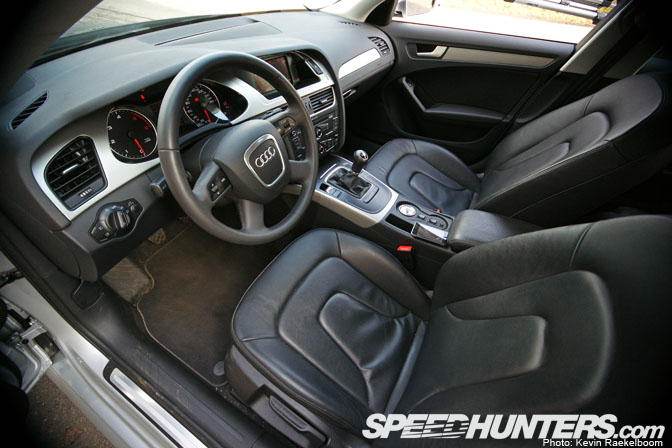 Both interiors are well equipped.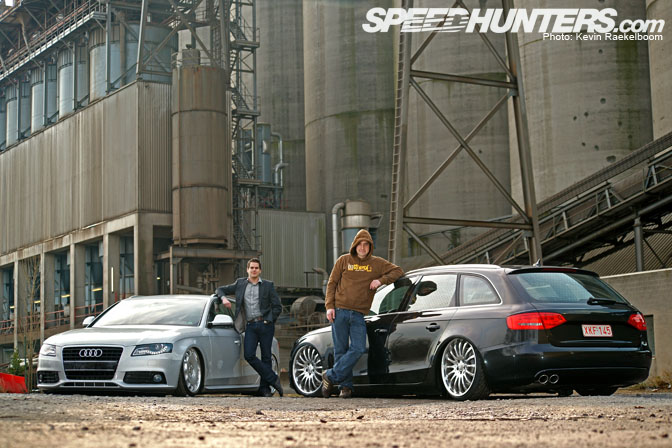 Robin on the left, Diego on the right. Both proud of their rides, and they should be.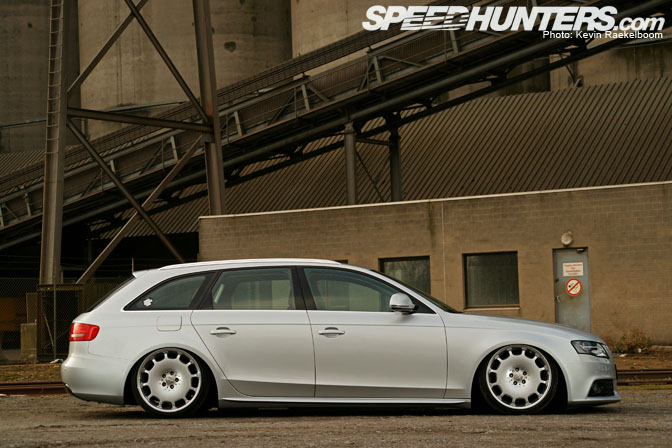 Beautiful bodywork lines, big wheels, some discrete bodywork modifications and air ride; what more does Robin need?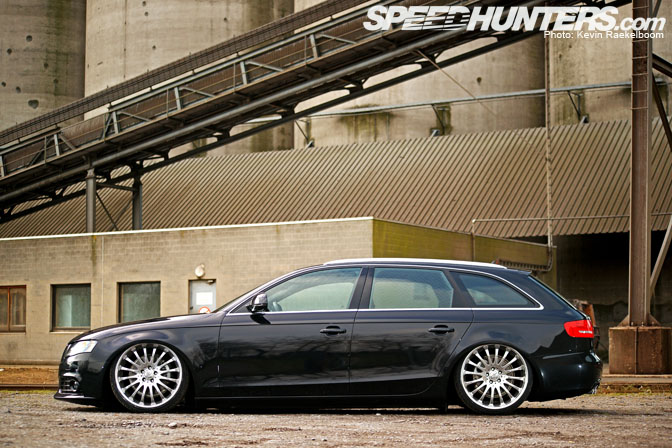 Diego is now dreaming of a VW Phaeton, we hope that his wish may come true soon!
-Kevin Raekelboom