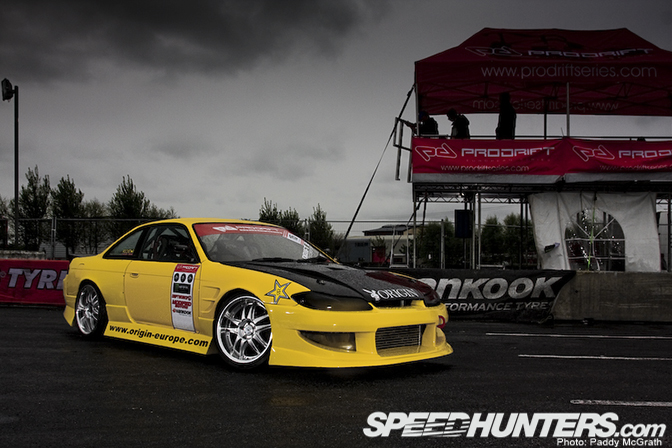 We got some requests from the Wall Rubbin' post for some more shots of the car, so thought it would be cool to pull Martin and the car aside for a quick spotlight ! The car is Martins T-Car, that is, it's his backup car whilst the Altezza is being completed. It's the same S14 you may remember from last year but with some minor and even major differences. The front bumper is Works 9, matched up with some URAS sideskirts and rear bumper.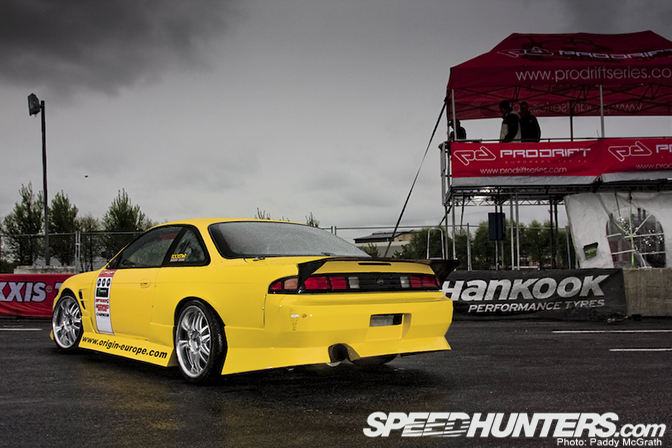 The rear wing is a custom buit Wexican Motorsport one. Martin reckons it may not be to everyone's taste but at least it's a bit different to the usual big GT style wings. He also reckons it's perfect for rubbing on or over walls …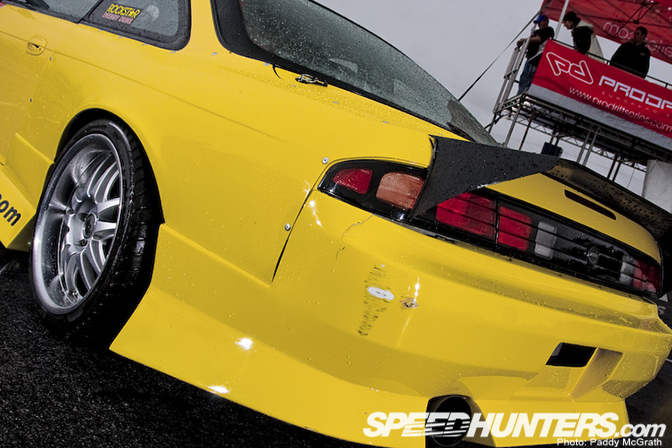 … and as you can see, it's exactly just that he does with it !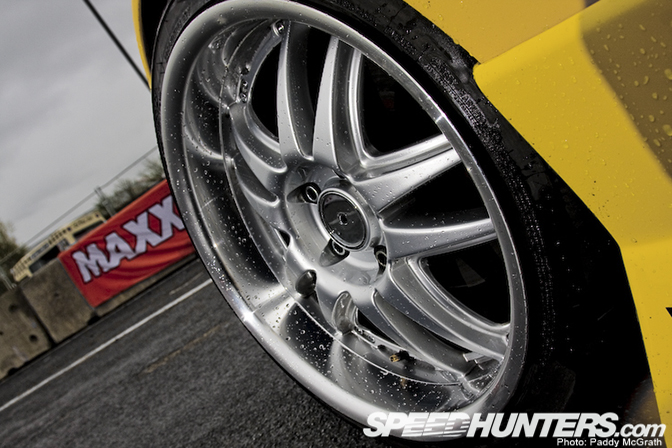 The wheels are quite similar to the Volk GT V, but are just wheels he had lying around at home. The front tires are Toyo R888, the rears are usually Champero or Federal.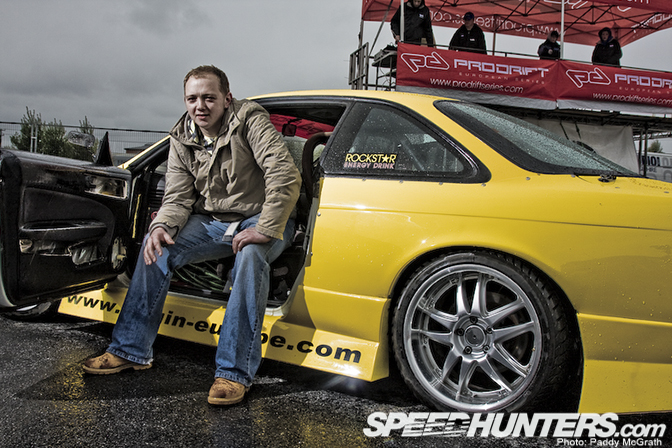 The man himself, Martin Ffrench.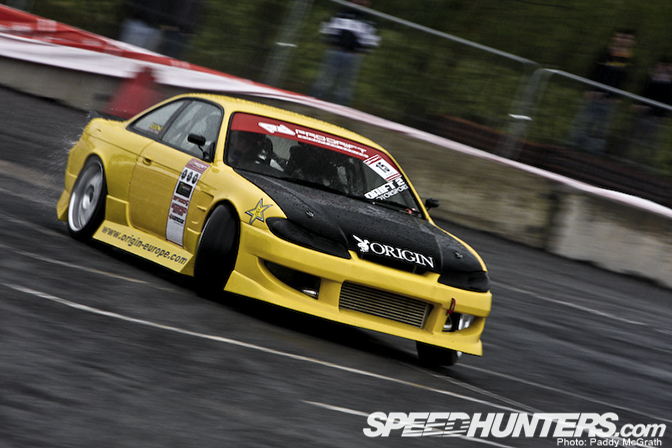 Frenchie doing what Frenchie does best; Lock stops and 110%. The car is powered by a completely standard redtop SR20 motor developing around 350bhp thanks to a Greddy T517Z Turbo.
The most impressive part of all this is that the car was put together in a day. Mapped, kitted and assembled in 24 hours for the first round of the Irish series. The car wasn't even four wheel aligned and he still managed to qualify first ! We definitely can't argue with this Speedhunters style !
- Paddy M