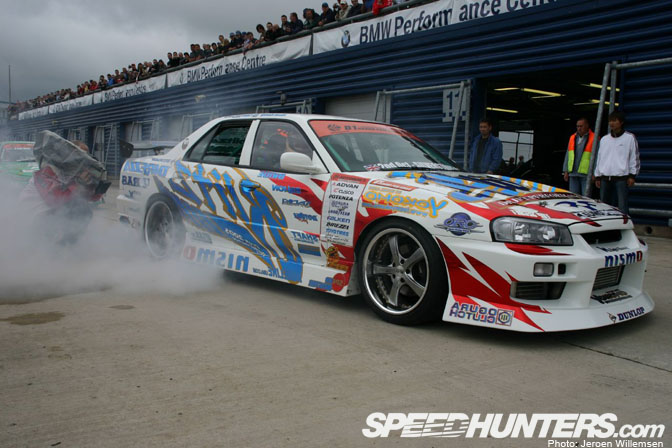 The first time I ever saw Japanese drifting in person, was at an event called GT Battle, held at Rockingham Circuit, UK in the summer of 2005. After watching a lot of JDM Options and reading any Japanese magazine I could get my hands on, I was pretty excited to see two D1GP icons on European soil. The event was held in preparation for the D1GP that would kick off later that year at Silverstone on the 2nd of October 2005.
In the morning we headed out to the circuit and there I saw the Kei Office green S15 and Nomukens ER34 Skyline for the first time in my life. It's a moment I'll never forget.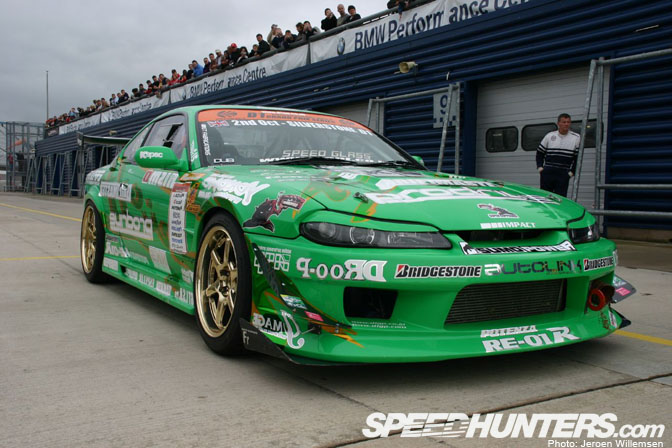 Here's the famous 2005 D1GP championship winning car: the Kei Office S15. To me, this car represents the golden era of D1GP; it hasn't been the same since drift machines like this disappeared from the series. 2005 was also the year that Ryiju Miki retired his Top Secret S15… luckily for me; I witnessed him during the Silverstone round later that year.
I wonder if people who would like to see some pictures from that event?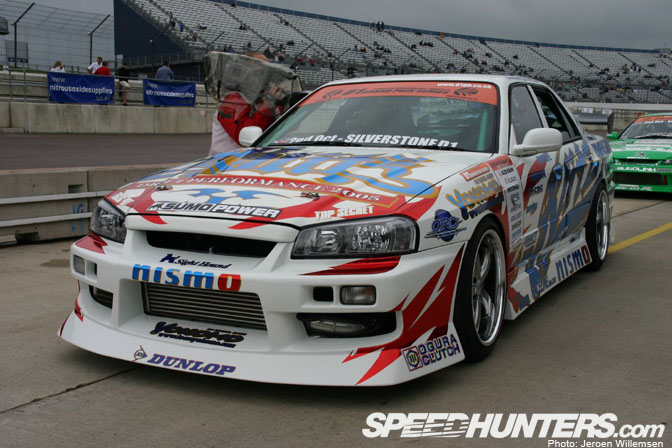 In my opinion this was the best livery ever for Nomuken's ER34… When I compare it to the 2009 livery I think this one worked far better. The body-kit also looks much better too IMO.
Thinking back to this event, it was very cool to be this close to the cars and hear them start up the engines. I still like the look of this large four door saloon.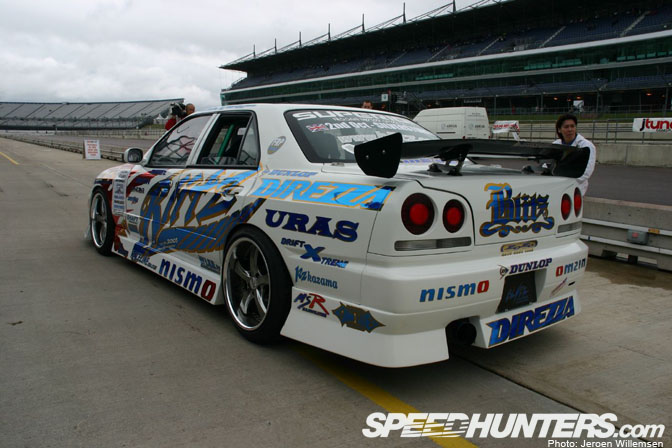 In the background you can see Abe, the mechanic that was responsible for the car. He now drives in the D1SL series.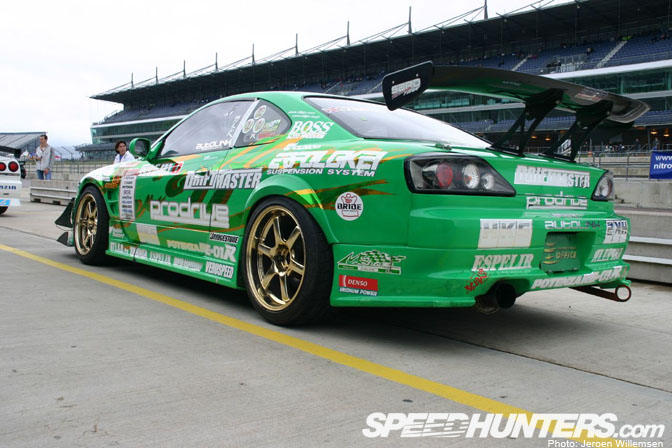 The gold Prodrive wheels worked very well with the green exterior…. I have never seen a similar combo since then… A chunky Sard rear wing made sure Kazama had enough downforce on his rear wheels.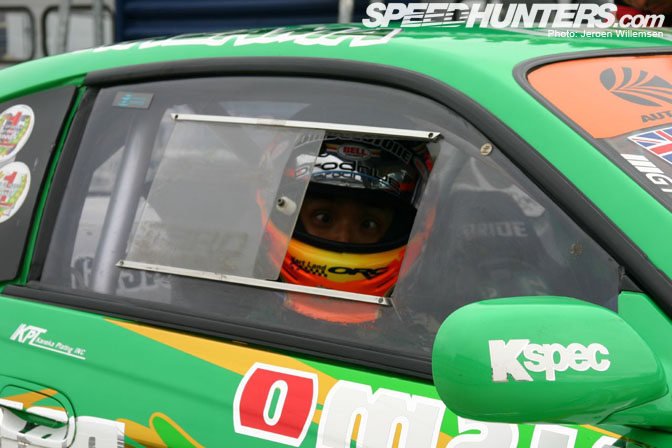 After I had met Nomuken and Kazama in person earlier in the day, Kazama recognized me and made all of these funny faces before he went onto the circuit. Both drivers were very laidback and they took all the time for you, despite the language barrier.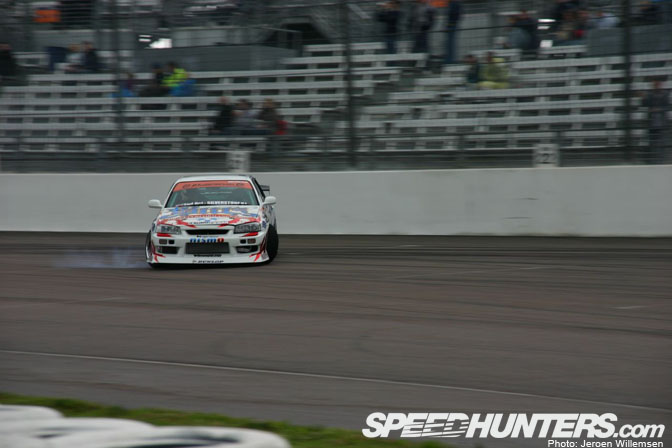 This is why we turned up at GT Battle: to see drifting in its purest form. After seeing Kazama and Nomuken perform their drift demos, I was hooked and have been ever since.
-Jeroen Willemsen