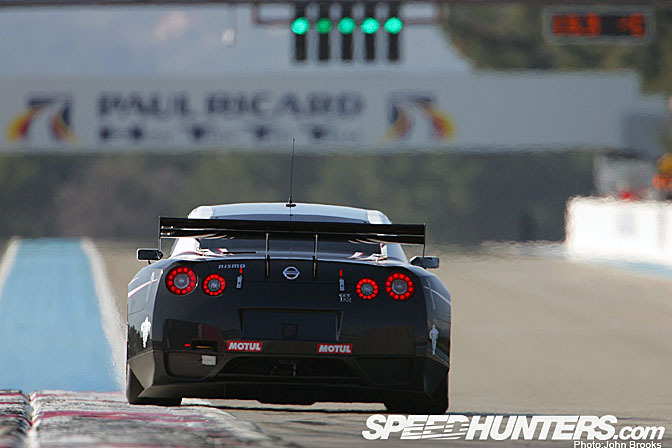 Anyone who works with me knows that I'm one of the world's most impatient people with an extremely short attention span, and a bit of an obessive mindset. This has it's uses for pushing through crazy media projects like Speedhunters, but I can also be slightly demanding to collaborate with…. Just ask UK Speedhunter John Brooks; he's been getting a daily dose of emails from me asking when we can see the completed feature on Nismo's new race car: the FIA GT1 spec R35.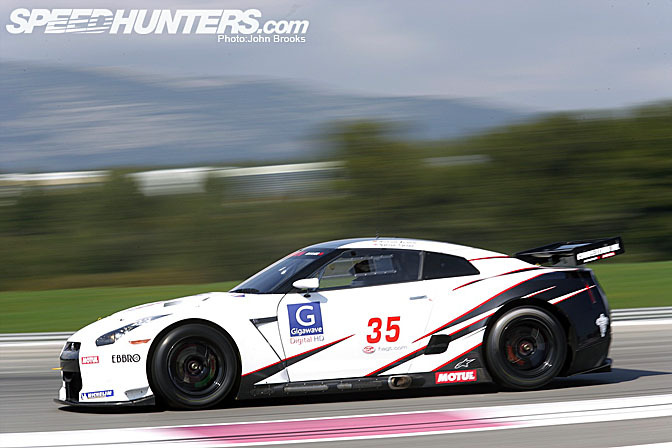 John assures me the feature will be ready tomorrow…. But I just
have to show you a few more pictures… errr… now (!)… Tomorrow is an eternity to wait
isn't it? I'll have gone crazy by then without more shots of the car to
stare at.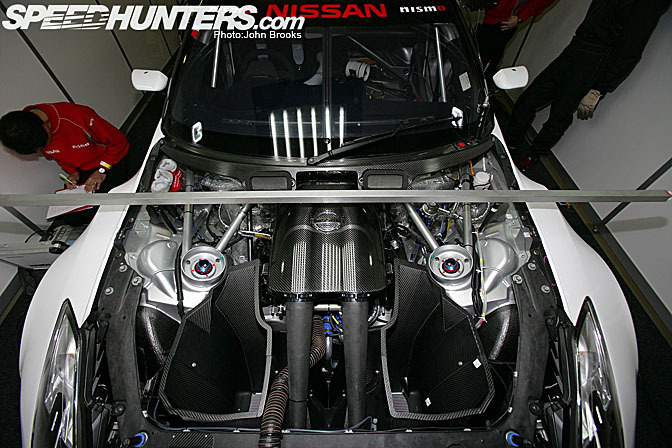 John was telling me a little bit more about the R35 GT1 just now and I was a bit surprised to hear that the engine is based on the V8 from the Titan pickup truck. This is the same block that powers Chris Forsberg's V8 350Z drift roadster… Funny that!… I wonder though, if Chris has managed to squeeze 650 bhp out of his engine like the Nismo engineers have….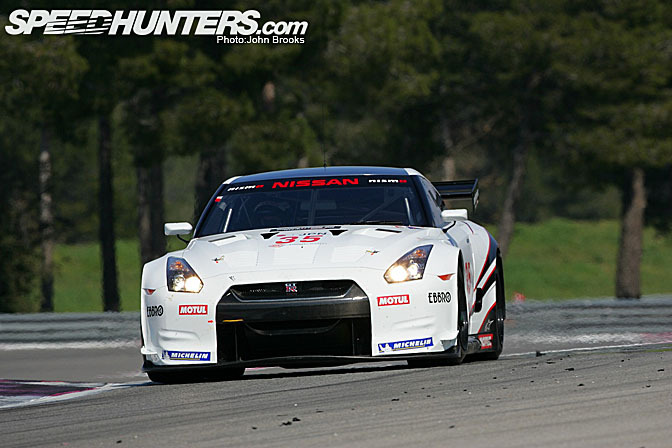 Ok John Brooks hurry up and finish your article…. 8P… I won't be able to sleep until then!
:R