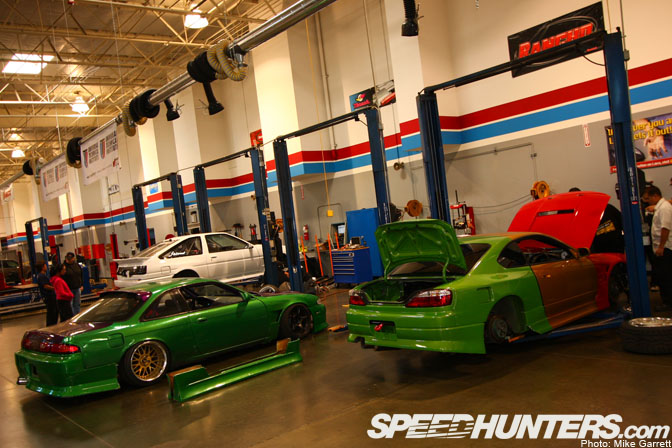 As I'm writing this post it's T-minus three days until Formula D kicks off in Long Beach and there a few more photos that I wanted to quickly share from last weekends preseason tech day and gathering at the Universal Technical Institute "way out" in Rancho Cucamonga.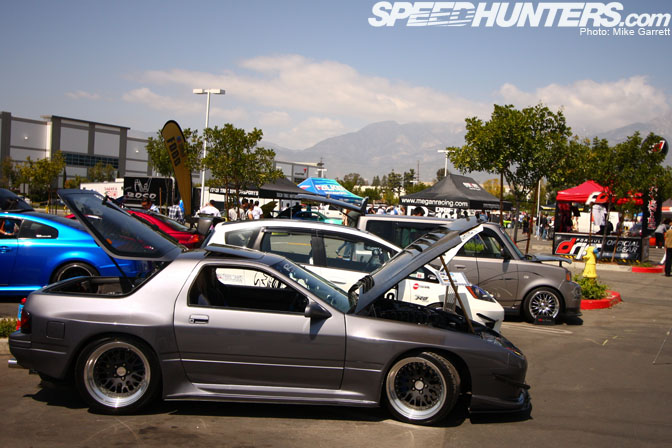 As i mentioned in yesterday's post, the car show portion of the event was pretty small, with only 20 or so cars on hand. This nicely done wide-body FC3S RX7 was one of my favorites in this area.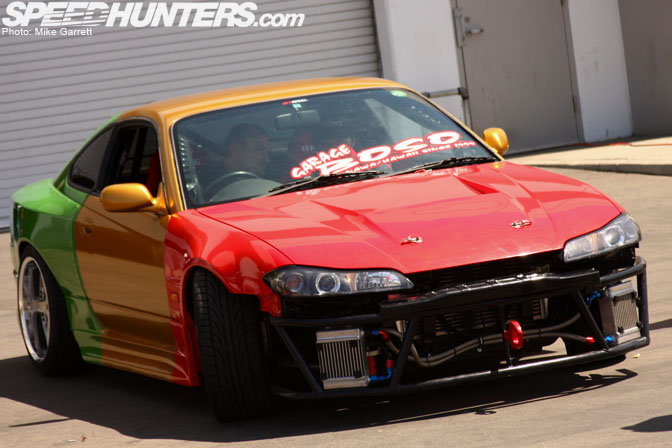 Here's another shot of Ross Petty's bumper-less S15 as he rolls it out of the garage following his tech inspection. From what Ross was saying about the new Silvia, it sounds like it will definitely be one to watch this season…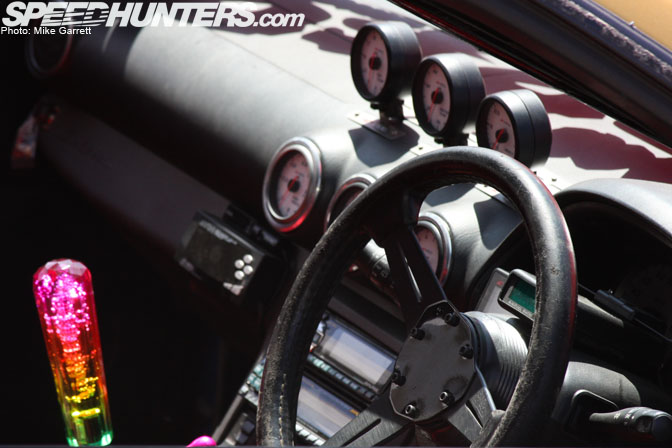 The Rasta theme even spreads to the S15's multi-colored bubble shift knob. Ross and the Garage BOSO crew have done a fine job in injecting some personality car into this car without taking away any of the functional stuff that's needed on a pro drift car these days.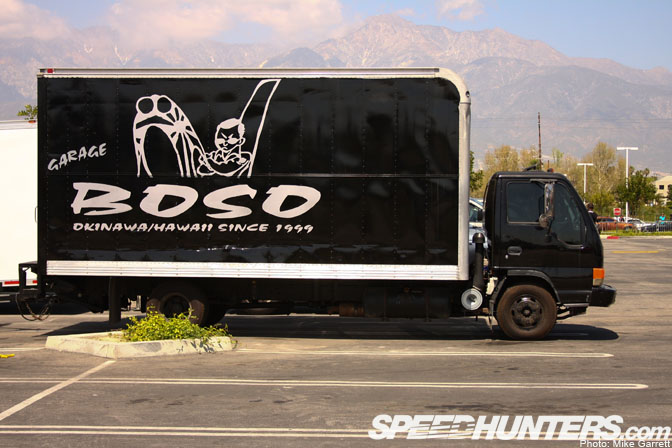 The Garage BOSO truck is also worth a photo in itself.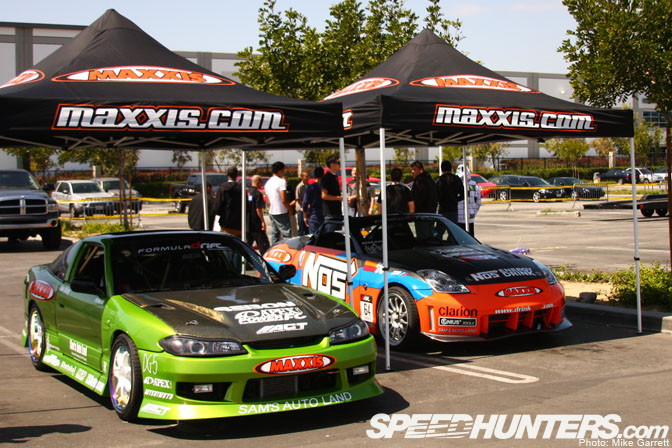 Joon Maeng's S13 and Chris Forsberg's Z were spotted in the Maxxis area.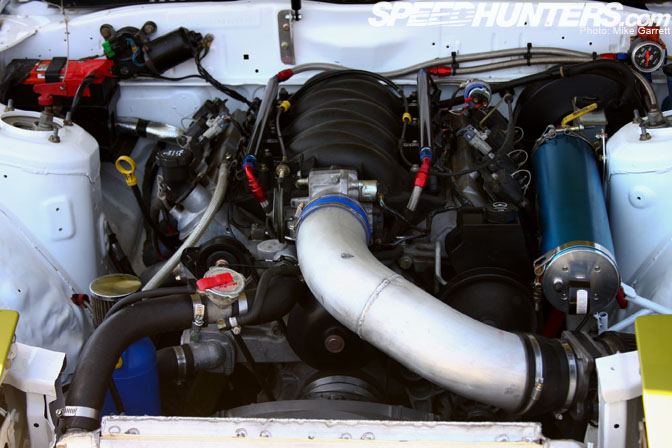 A quick glimpse under the hood of Mike Essa's LS6-powered RX7. I love how Mike's FC combines an aggressive Japanese-inspired exterior with the timeless roar of an American pushrod V8.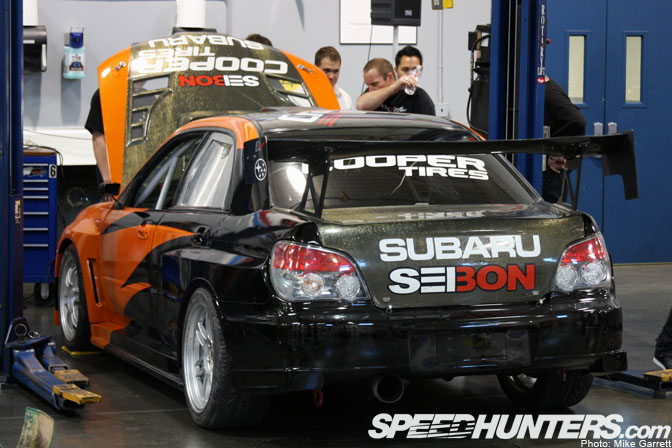 This Impreza appears to be the same car that Stephan Verdier drove for the past couple seasons, with a new look for 2009. This brings me to one of the things I like most about Formula D – the variety of the cars. I don't think there's another drift series on the planet that can match the diversity that you see on the FD car roster.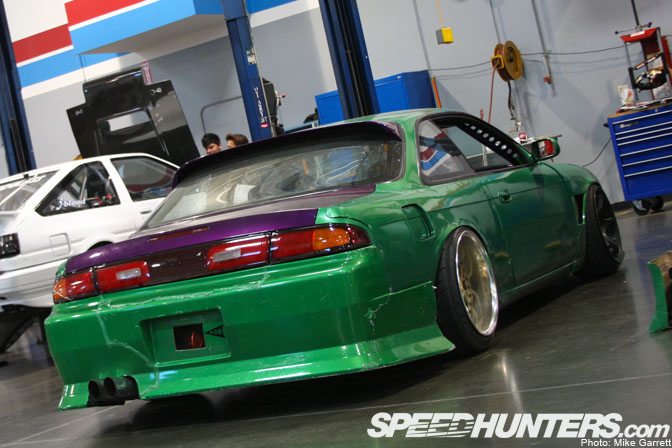 There's never a bad time to post another picture of Matt Powers' S14. Hopefully we'll be able to see this car go deep into the tandem rounds at Long Beach this weekend!
Speedhunters April Drift Features
-Mike Garrett