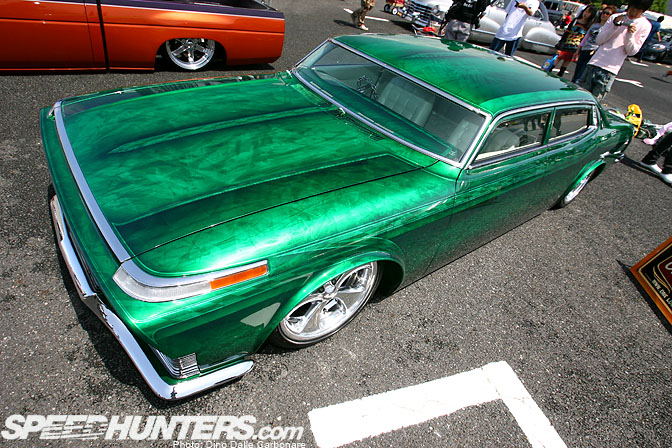 What a day today turned out to be. I got to Odaiba nice an early, not really knowing what to expect, as it was my first time covering a custom car show like the Mooneyes Street Car Nationals.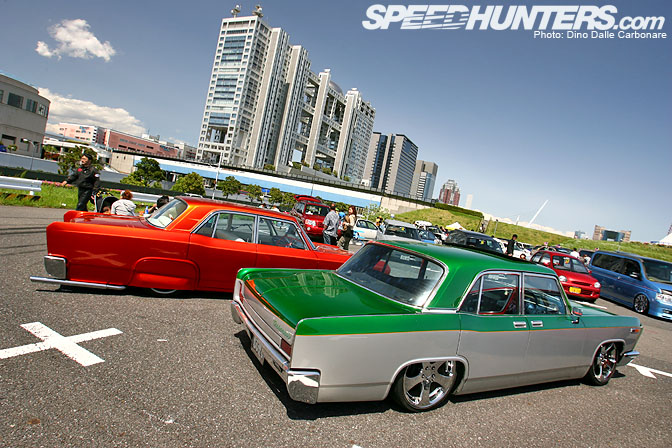 The "Car Show & Swap Meet," as it was described on the Mooneyes flyer, was held at the Aomi parking area, same place where the D1-GP Exhibition will be held next month.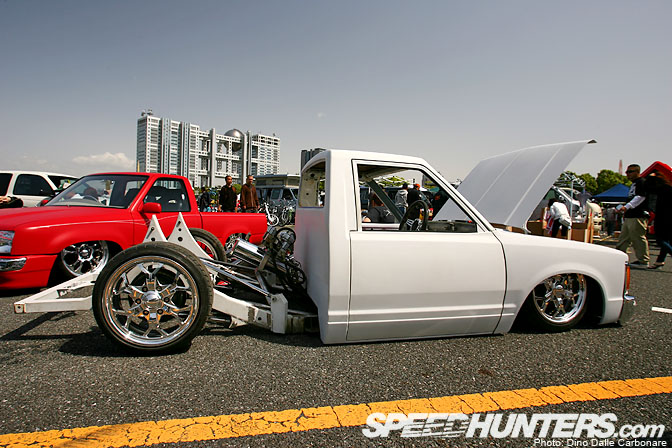 I felt like a fish out of water for a while but soon realized that, as long as you are a car nut, there is really something to appreciate in every scene.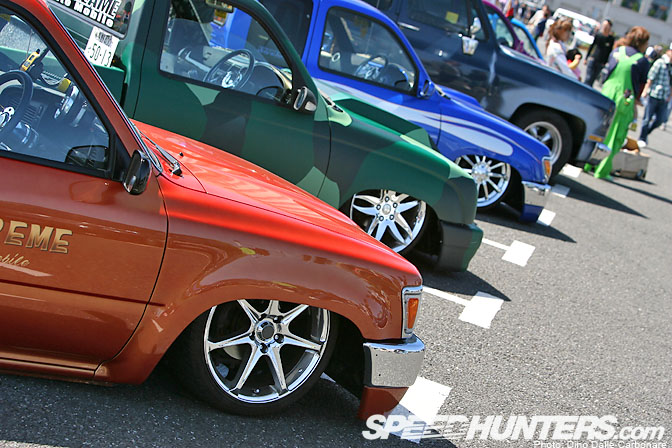 The place was stuffed full of all sorts of customized trucks and cars, from these impossibly low Toyotas…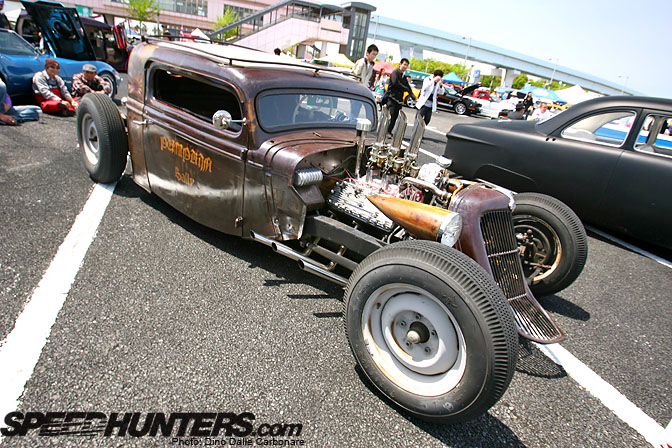 to the"Pumpkin Sally" rat-rod.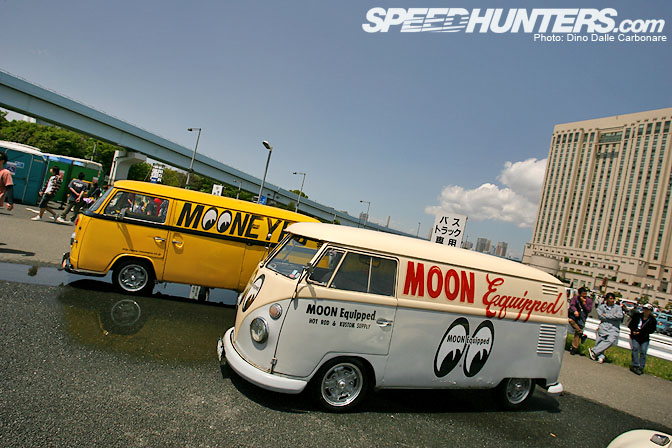 There was really something for everyone, both inside the show area…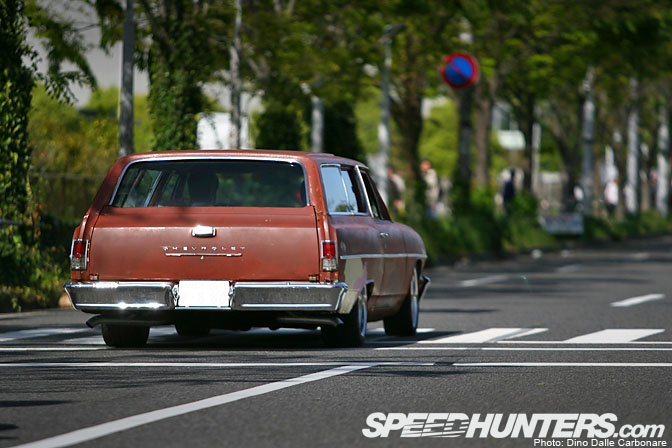 …and on the streets of Odaiba. The sound of V8 engines was accompanied by that of Japanese customized rides…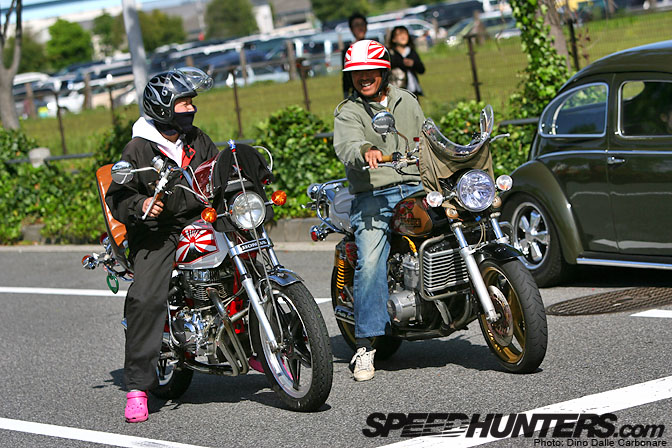 …including the two-wheeled variety like this pair of "bosozoku" bikes.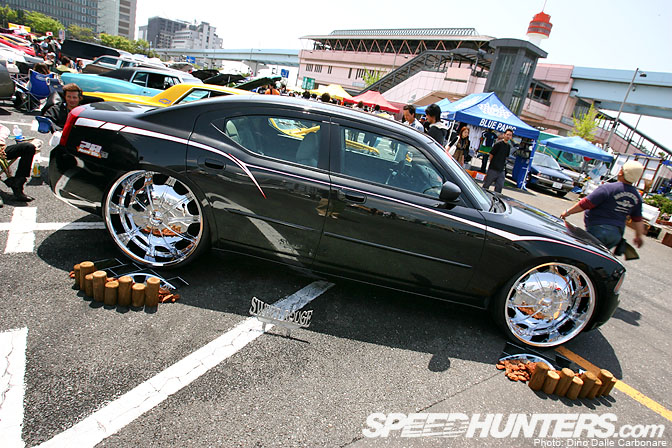 Yes! Those are 28-inch wheels, I don't know how they did it, but they are in there! Not sure what else to say, apart from the fact that they are rather large and shiny.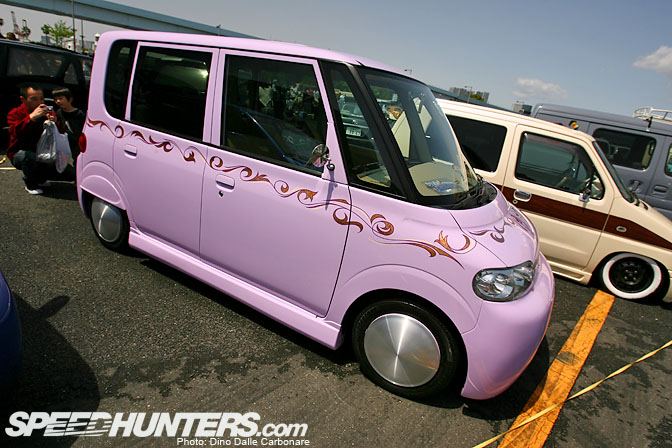 Who said you needed to own classic American iron to go for the custom look!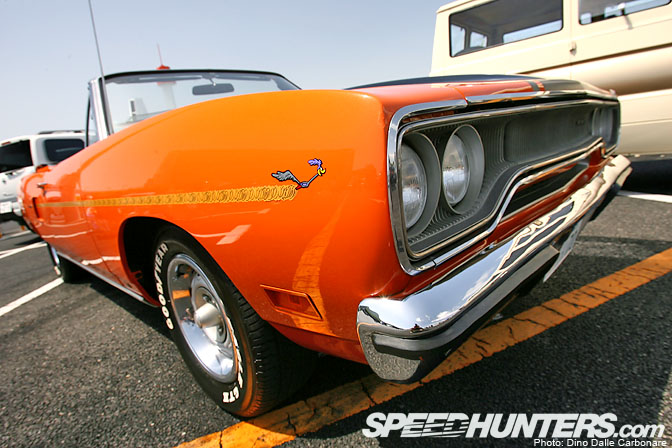 Beep-beep!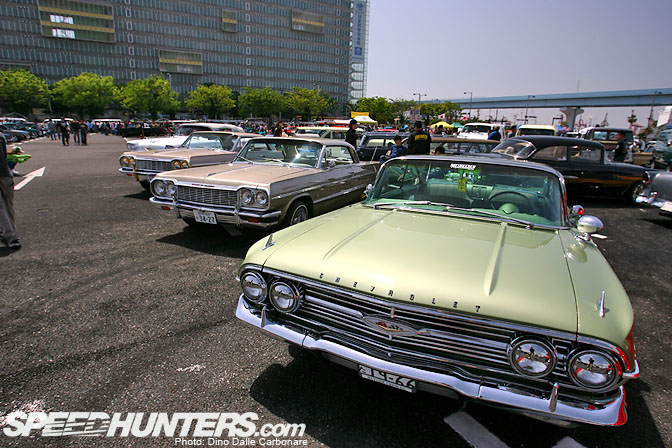 I think I have never seen so many Impalas in my life. There were even body types I had no idea existed! I'm a fan!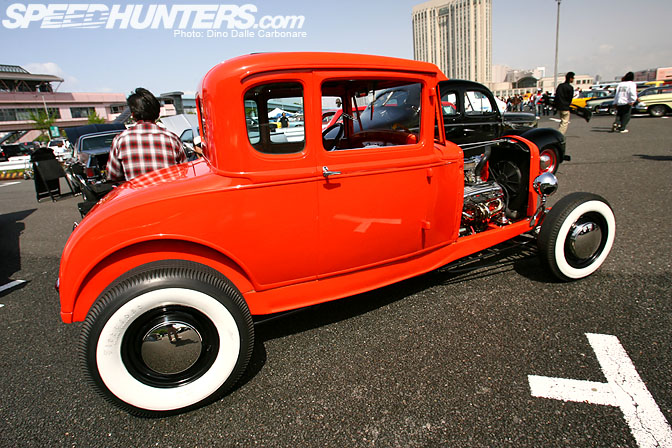 There were only a few real hot-rods…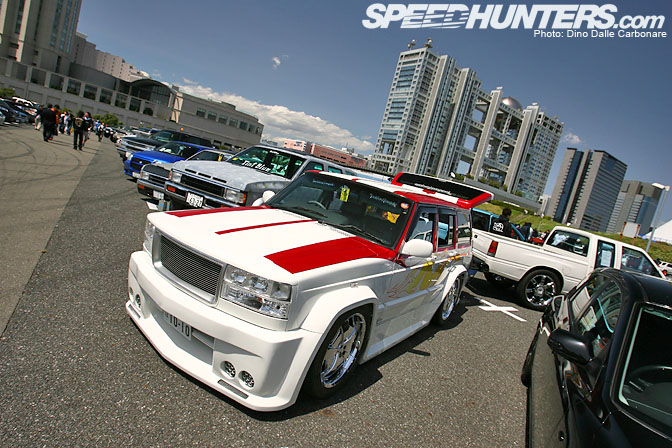 …but plenty of crazy wacky stuff like this Jeep, which I really have no idea into what kind of category it falls in!?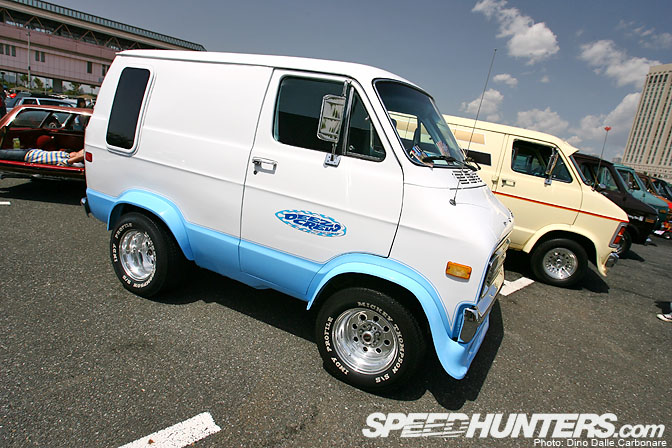 This Dodge B-series Van looked like something out of a cartoon with its shortened wheelbase, a fitting modification to adapt it to Japanese roads!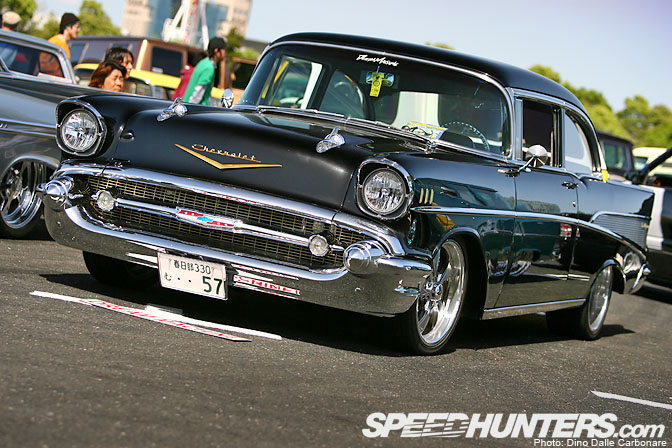 Is there anything more classic than a '57 Chevy? Thought this one looked especially gangster with the lowered stance and chrome wheels. Stay tuned for a more in-depth look into the Mooneyes Nationals tomorrow as I select some of my favorite cars from the show. 
-Dino Dalle Carbonare