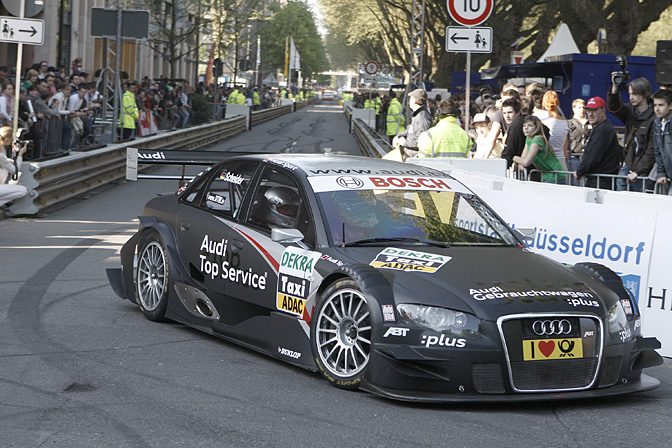 Last week Düsseldorf hosted a spectacular DTM event to show over 210,000 fans how rad DTM is. They put down a short course through the city center where Audi and Mercedes could show off thier goods.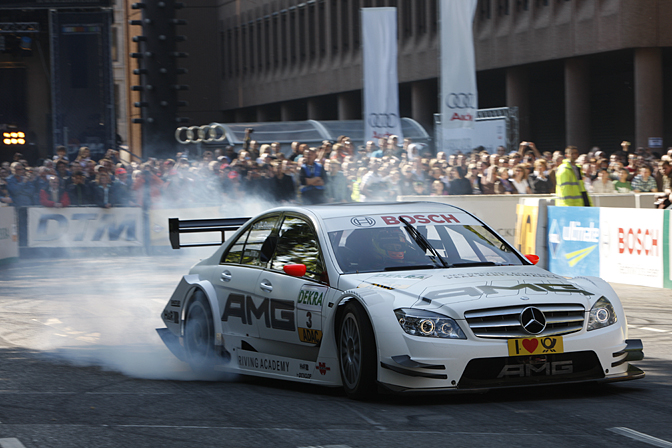 Burnouts, donuts, and acceleration sprints were the excitement of the day. Imagine the sound of those uncorked NA V8's ripping it up to their redlines.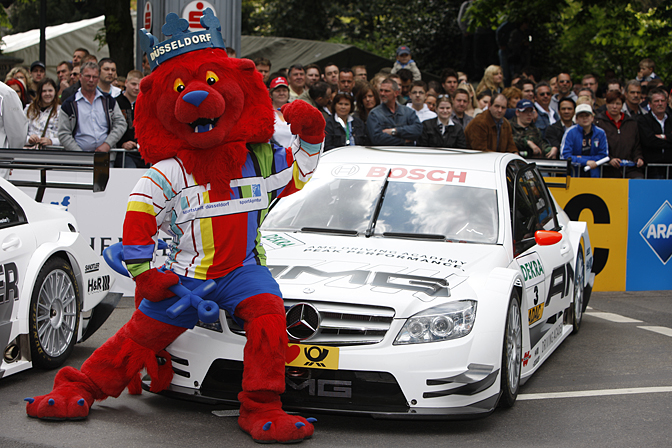 Not sure who this dude is, mascot of Düsseldorf? Maybe just move over so we can see what AMG is bringing to the table in 2009.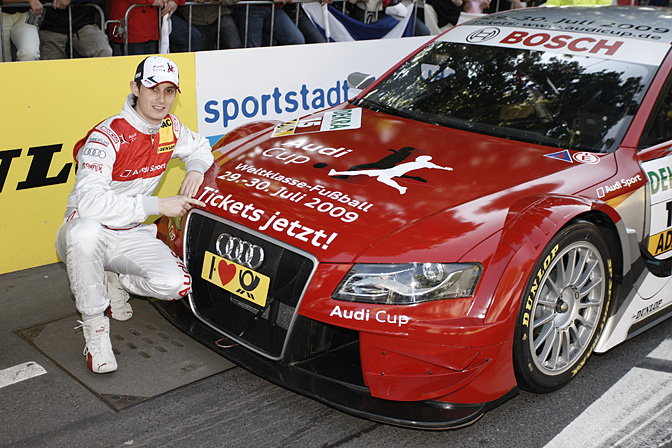 2009's lineup of drivers from both Audi and Mercedes are essentially unchanged with drivers moving from older cars to newer cars, but with the lack of change, there should be some really awesome rivalries this year.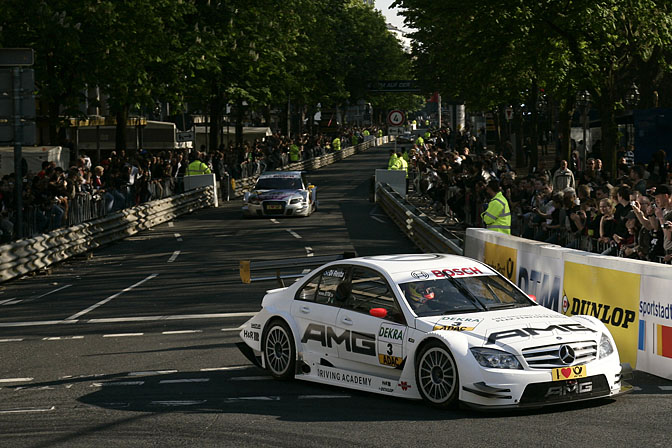 The 2009 DTM season starts at Hockenheim on May 17th, stay tuned to SpeedHunters for coverage of the maiden race of the year.
- Carl Jarrett