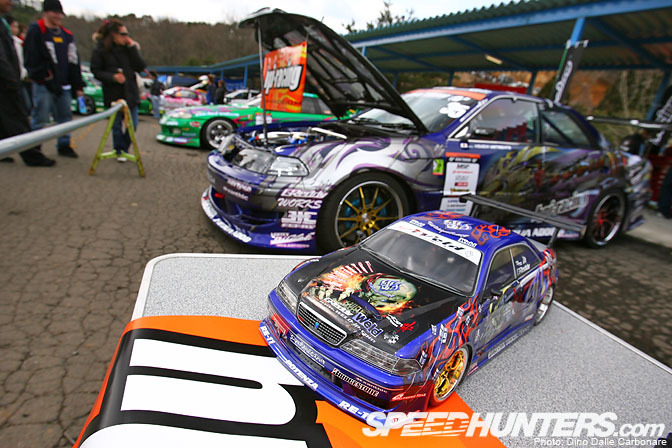 There is so much stuff going on behind the scenes of a D1 event that it would be a real pity not to take a small look at the paddock area. So take a walk around with me as I show you some of the cooler stuff I saw at Ebisu this Sunday. The opening shot of the 1/10 scale HPI Racing RC drift car sitting right in front of its 1/1 scale big brother, is one I really enjoyed taking. The HPI staff saw me trying to get a good angle and helped me out by repositioning the car and dusting it off with a microfiber towel. You gotta love the attention to detail on this small RC car, everything is spot on starting with the graphics all the way down to the different color wheels front and rear!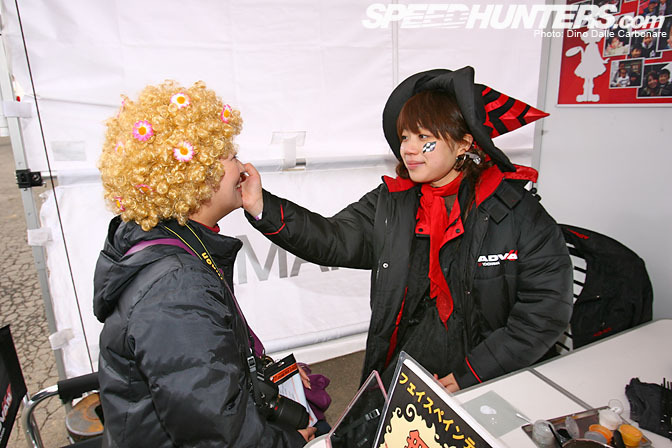 A little further down the steeply inclined paddock of Ebisu was the Yokohama Advan booth where on top of publicizing their new line up of tires, including the new Neova AD08, some complimentary face painting was going on.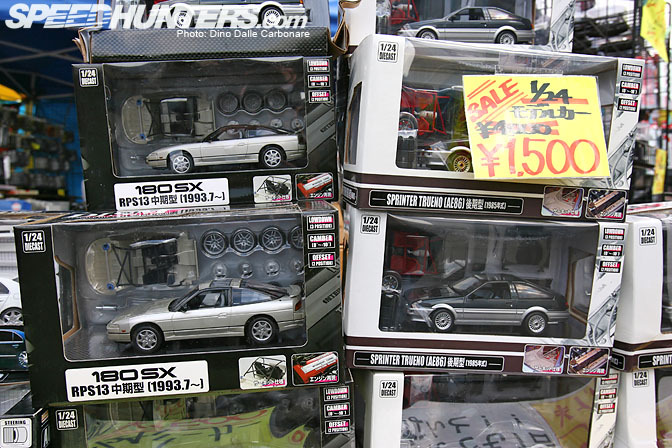 Merchandizing is big business at D1 events with pretty much every team and sponsor having something cool to sell. Here are some RPS13 and AE86 model cars that you can modify with the tune up parts that come in the box, like bigger wheels, stripped interiors with roll cages and God knows what else. A few years back I took a tough decision and banned myself from buying anything at D1, as well as pretty much any other track and race event. It's tough believe me, but it is something that had to be done as my office is already filled to the brim with a silly number of toys, gadgets, books, magazines, car parts, you name it I got it! It's a hard addiction to control!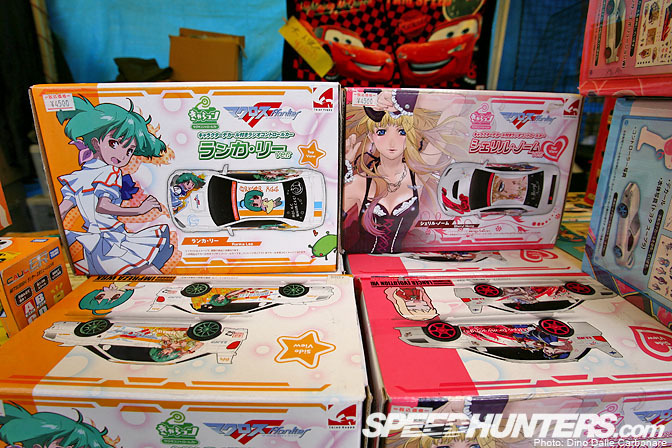 There are also cool gadgets and toys for girls, like these model cars with anime characters decals applied to the bodies.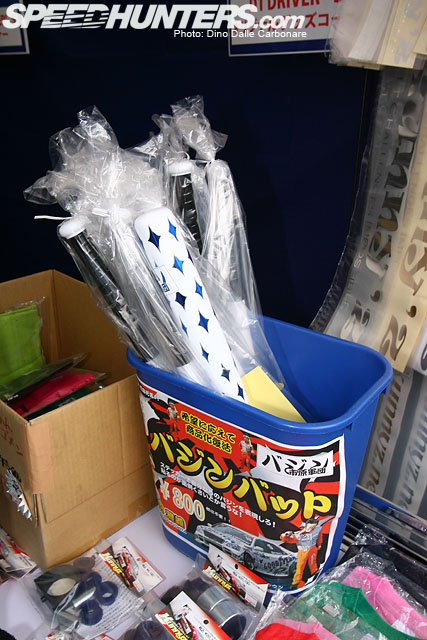 Here is something I came very close to getting! This is the same toy baseball bat used by certified bosozoku and Bee-R Crown driver, Tokita. I think this is one purchase I will have to allow myself to make next time!!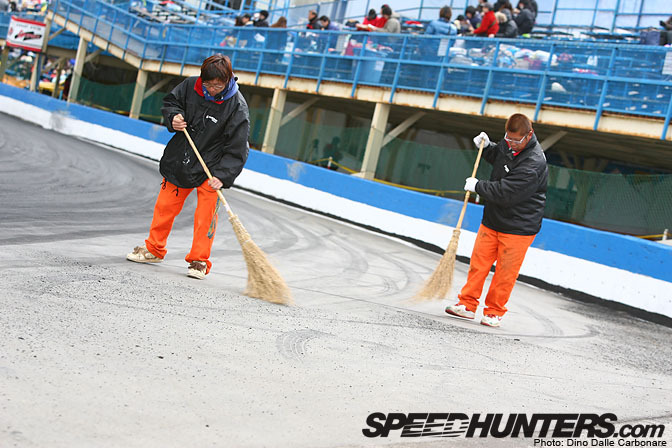 Walking back up to the top of the pit area I saw these two Ebisu officials mopping the rubber residue to the side of the track, by hand!! I kind of felt sorry for them and took a snap as I think they deserve some credit too. Kumakubo, if you are reading this, please buy these poor fellows a couple of leaf blowers!!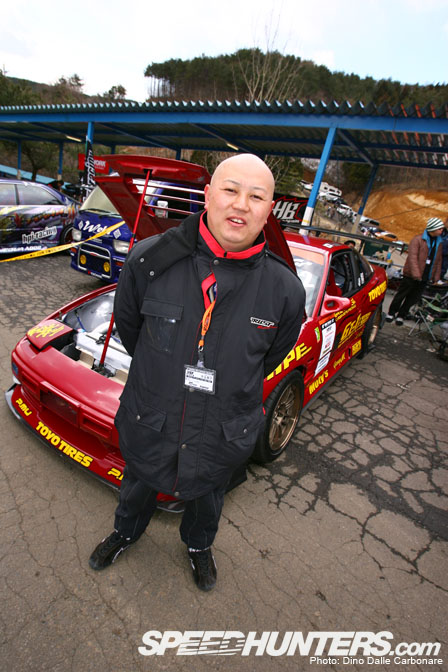 Posing for a quick snap here is Kodama-san, driver of the Garage M 180SX.  He managed to make it through to the Sunday qualify but not the Best 16.  The reason I'm showing you his picture is that his day job is rather interesting. He is in fact a Buddhist Monk and looks after his own little temple! When not meditating and doing rituals he can be found at local drift tracks around Sendai practicing his drifting techniques. How cool and equally bizarre is that!!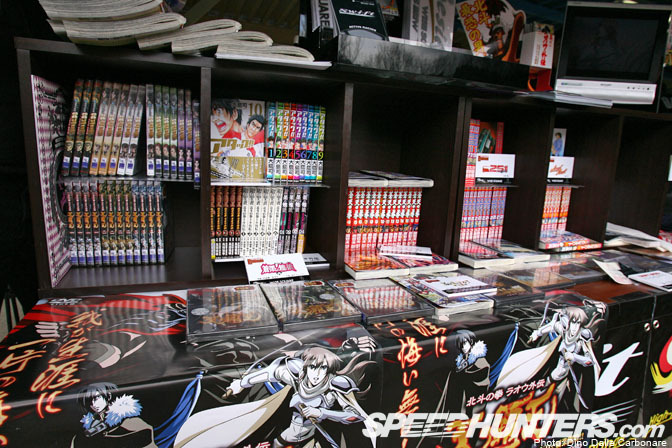 Here is a selection of manga, something that up until now, was not a common find at D1 events. But since Comic Bunch are sponsoring Saito for 2009, this is a display that is here to stay. I was even given a couple of free manga, seeing I looked so interested in snapping pictures of their lineup.  How nice of them!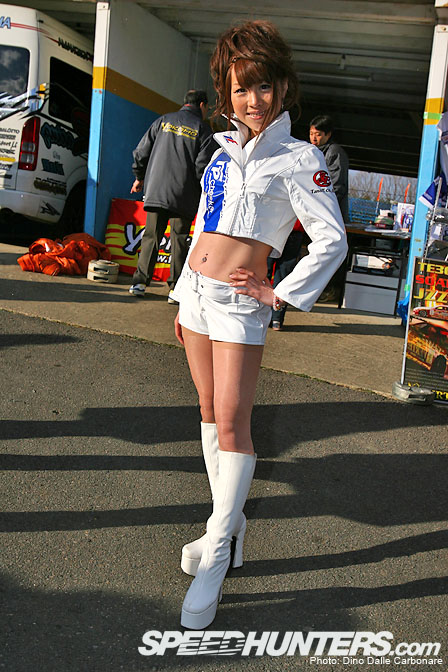 Not surprisingly, girls are a big part of D1, and they are always so happy to put on some very JDM poses for the cameras.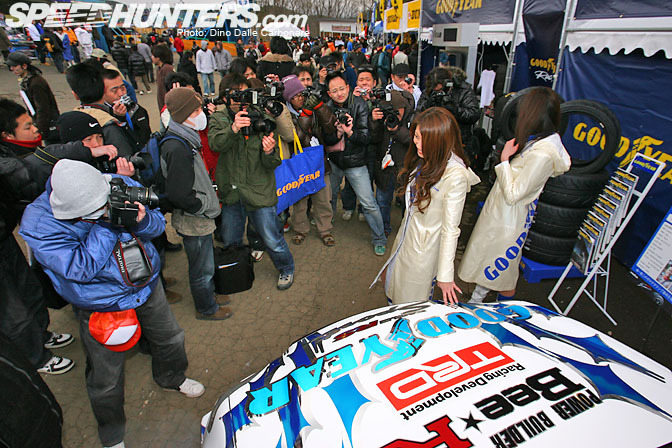 Here is a shot that gives you an idea of their popularity.  I didn't even bother getting in line for this shot, as I really didn't stand a chance against that lot!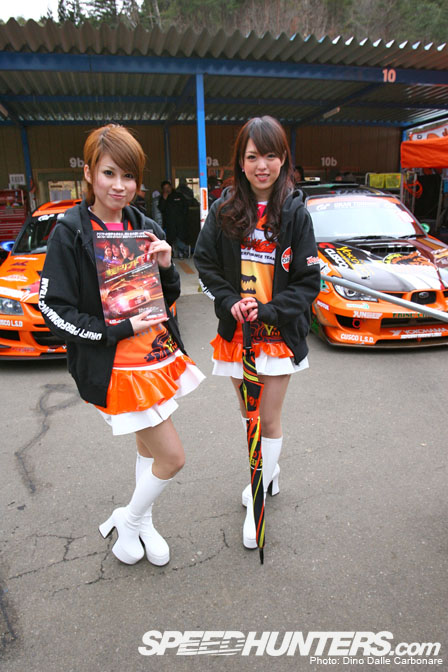 At the Team Orange pits the campaign girls were the center of attention…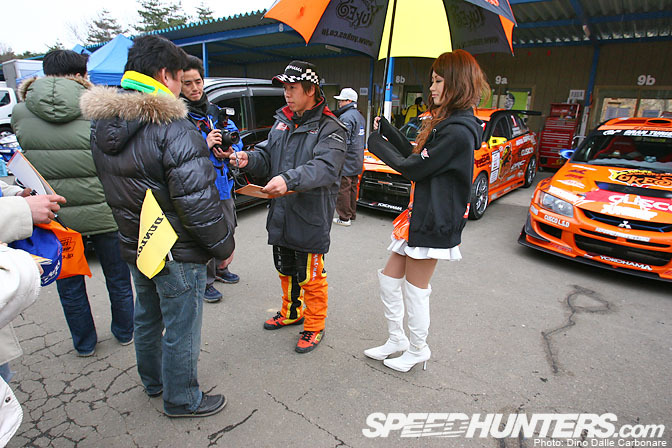 …while our contributer Suenaga was busy signing autographs…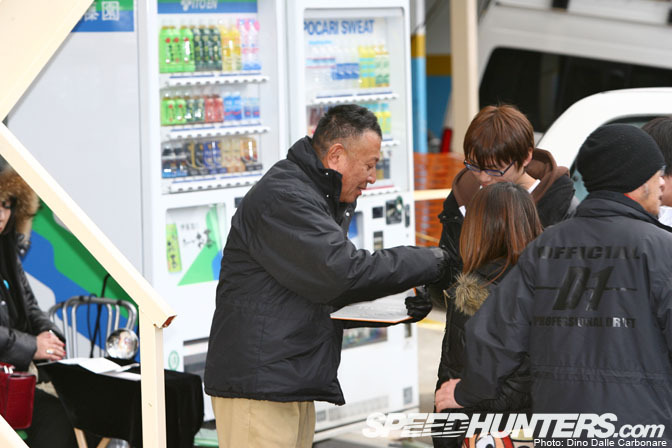 …as was Inada-san, the father of D1.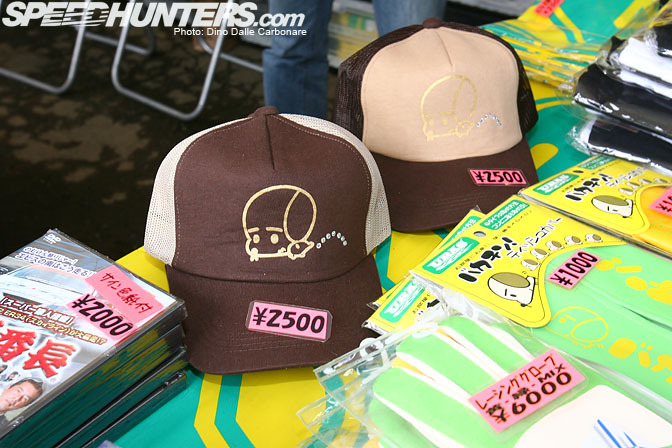 The URAS stand was busy selling various kinds of merchandize with the Nomuken logo, without a doubt some of the most popular around. I must have seen 20 people with these baseball caps!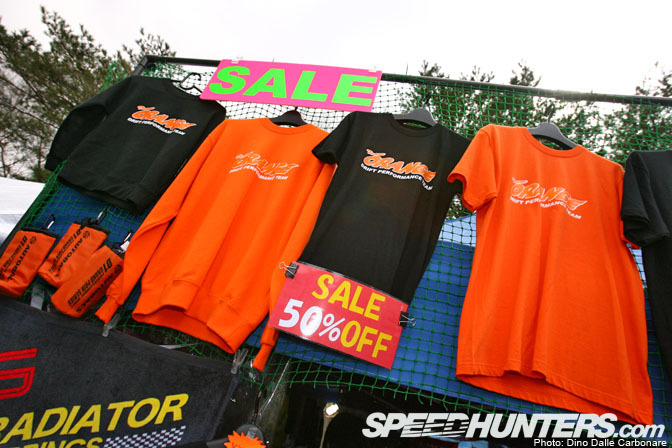 Not the best of seasons to sell t-shirts, which is probably why these Team Orange ones were being sold at half price!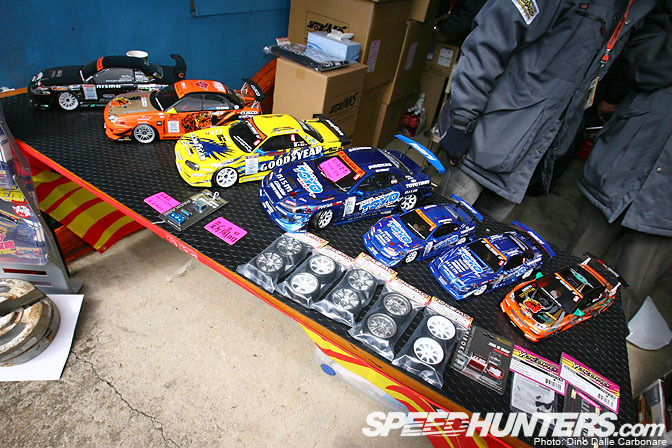 Looking at this final shot makes me want to go out and play with my own RC drift car.  It's 2 am here in Tokyo so might leave it until tomorrow!  Hope you all enjoyed the Round 1 coverage.  
Dino Dalle Carbonare