So last December I took a cross-country trip with my pal Brian Scotto – the editor of 0-60 Magazine – in a 2010 Ford Mustang GT. Now that the 0-60 Magazine feature "East Bound and Down"  is on news stand's – go get it, it's a great read – I can share some of the cool things we did and saw along the way.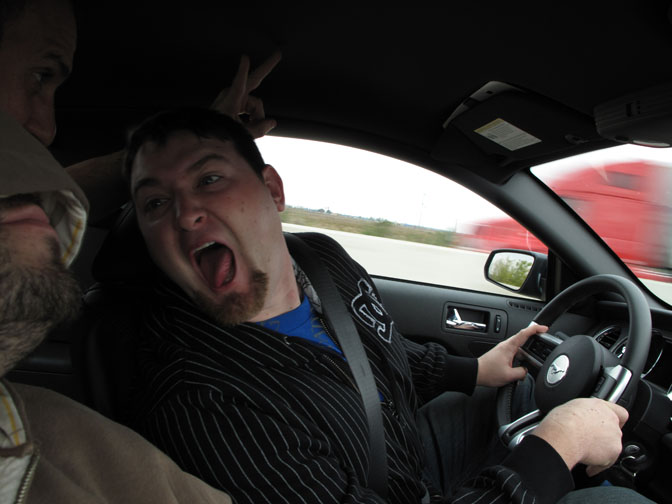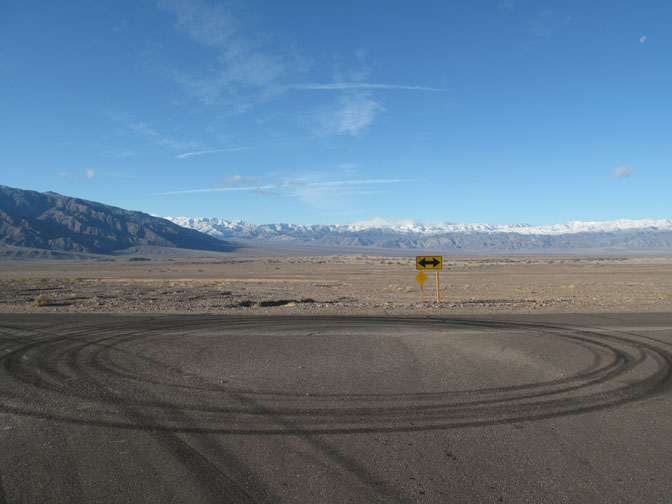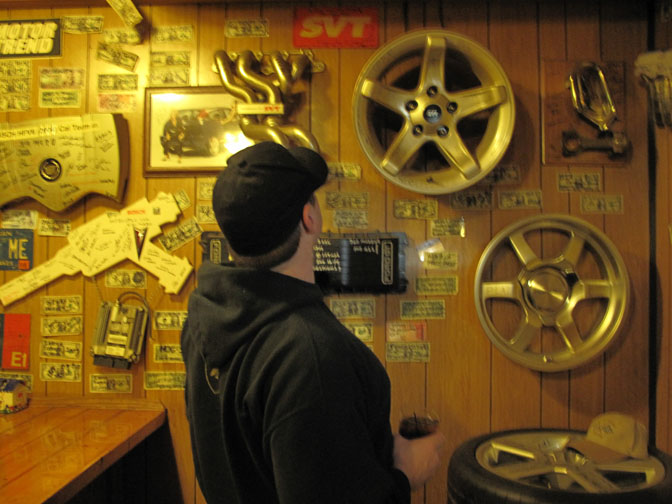 After leaving LA ,our first stop was the Sourdough Saloon in Rachel, Nevada. This is the local watering hole for a lot of manufacturer engineers while they are testing in Death Valley. The walls are covered with parts that didn't meet the demands of the valley and some just souvenirs left for drifters to enjoy.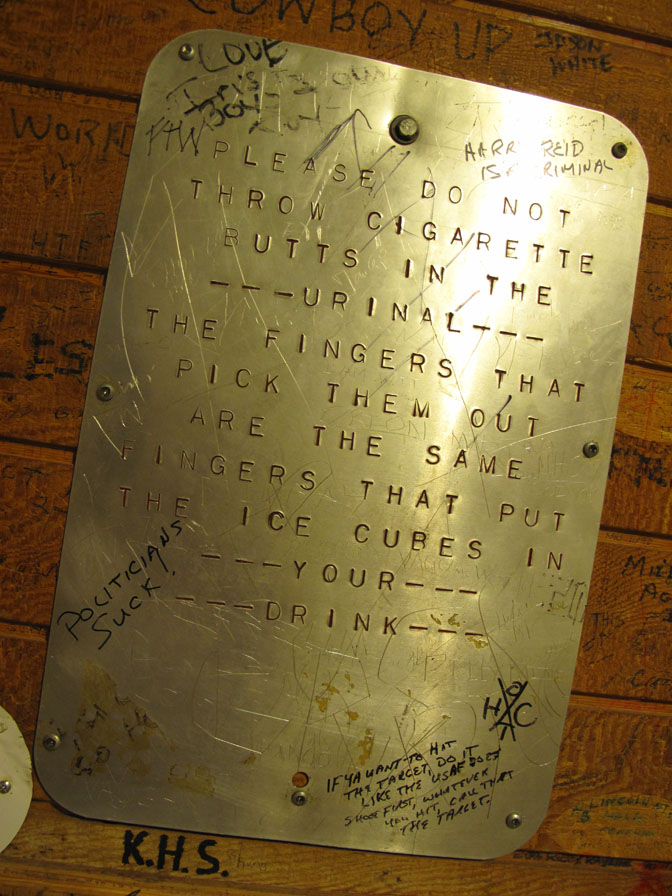 This was above the urinal. This will make you think!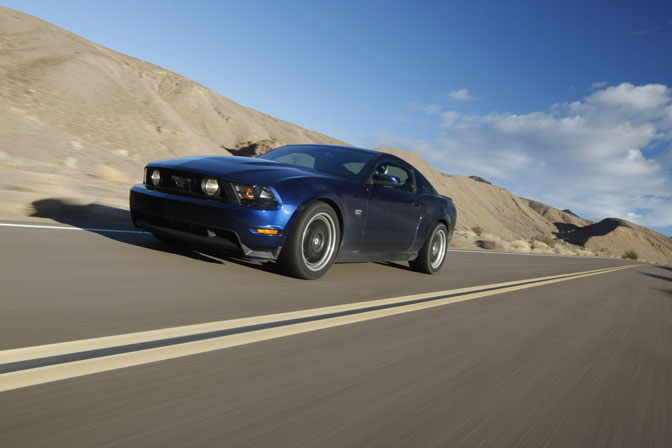 My first time in Death Valley – what a fun place (in December at least).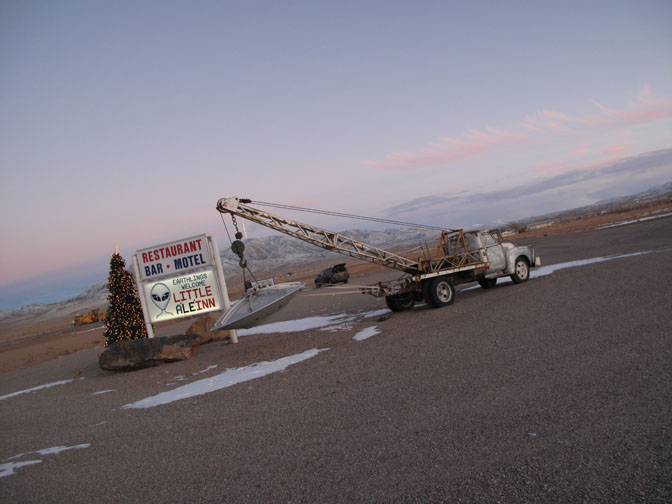 So we stopped at the Little Ale Inn on Extraterrestrial Highway on the way to Vegas. This place has like four books of Alien encounters that people have filled out. Trust me – five minutes in here and you will be questioning a lot of things most of us have never really stopped to think about. Everyone in here has a story of an "encounter".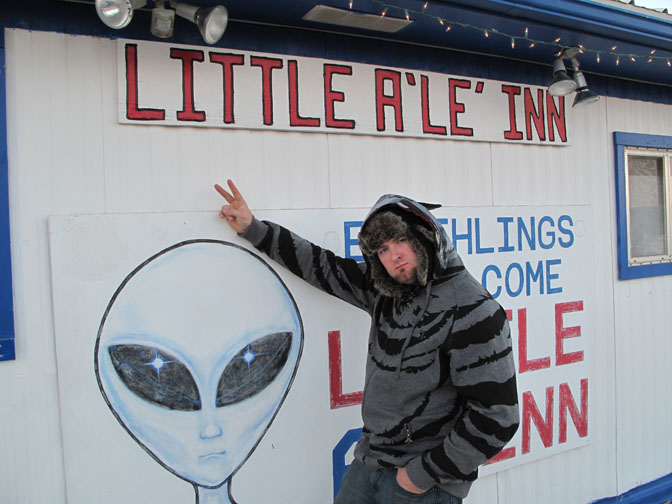 How sweet is my hat and sweatshirt in this picture?  They were spontaneous buys since Southwest lost all of my baggage which ended up chasing me across the country after I had its destination diverted due to snow storms.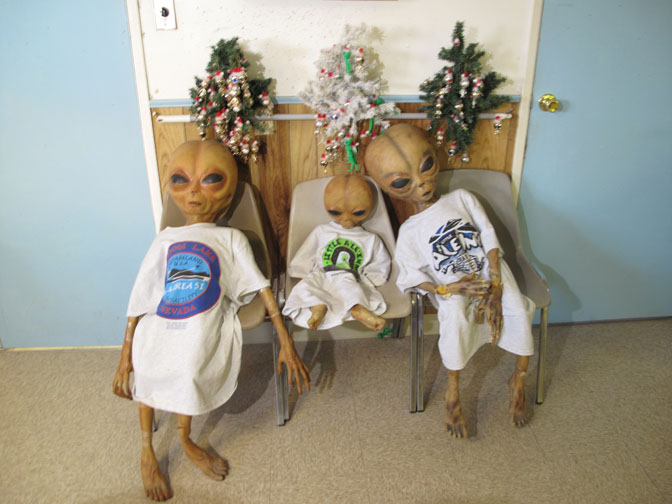 Do you believe in aliens? These are some friends I made along the way. They didn't talk much…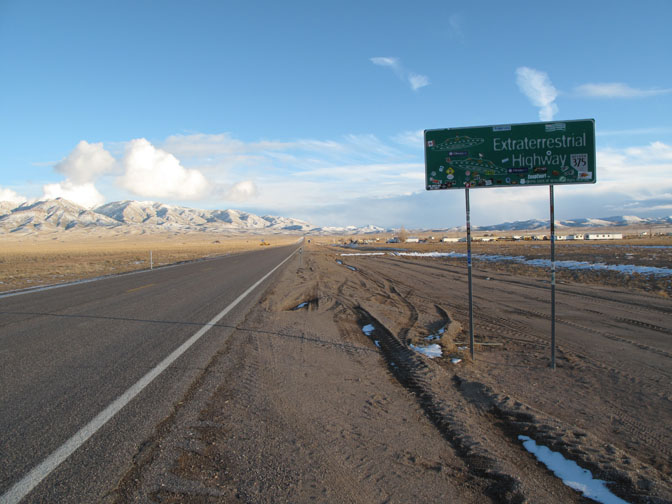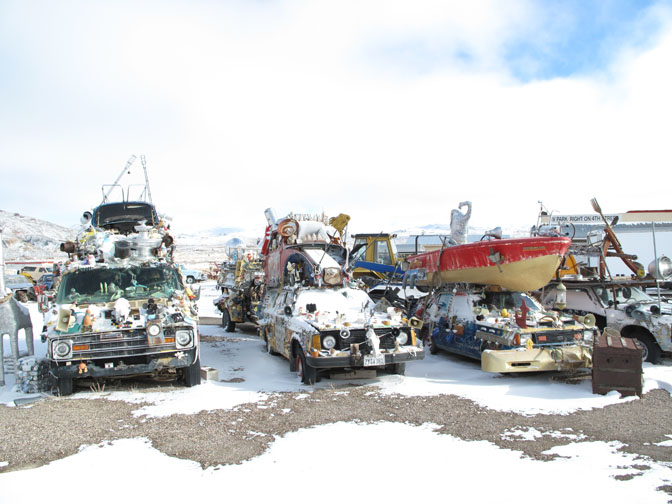 I bet some of you know what these vehicles are used for?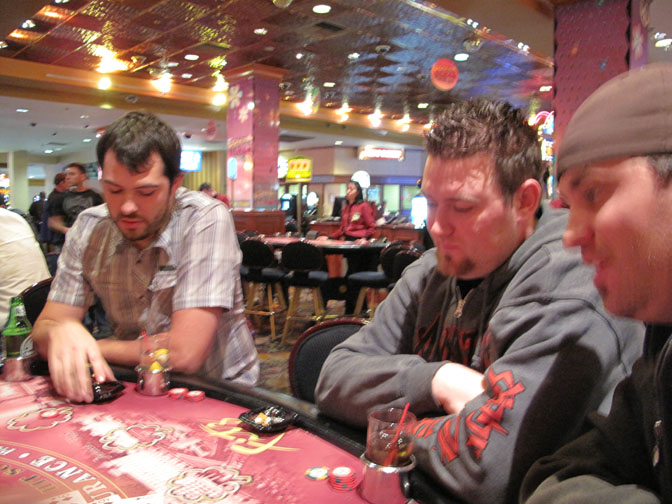 So we finally made it to Vegas to break the longest "drift" world record and it snowed on our first day.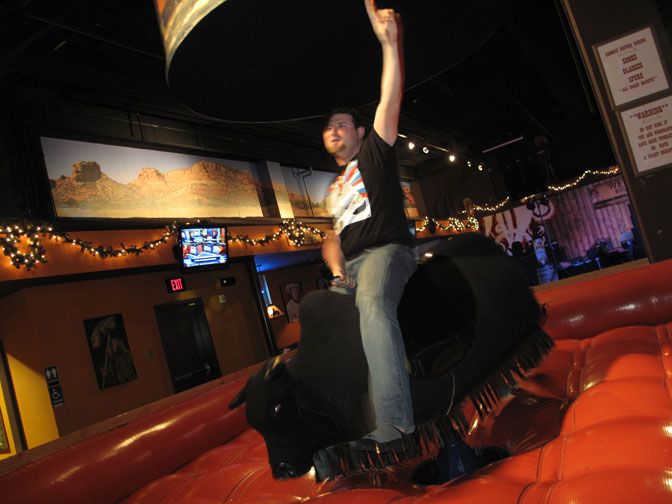 Thats right – Hell froze over. Snow in Vegas, are you serious? Not the end of the world… we found some other excitement to get into! Have you ever rode a mechanical bull? Good times!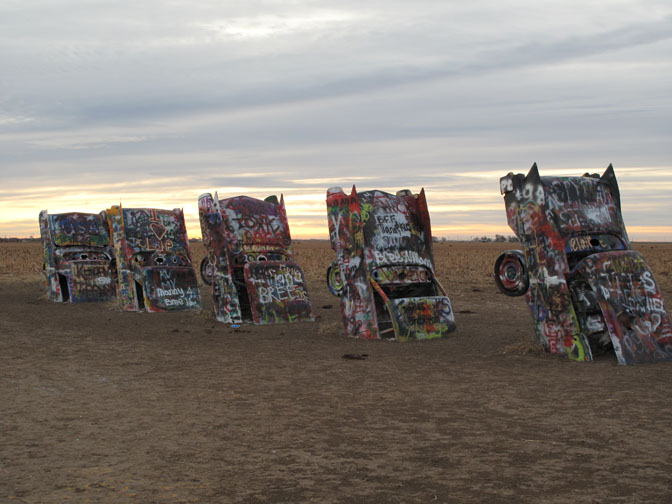 We stopped at the Famous Cadillac Ranch in Amarillo, Texas.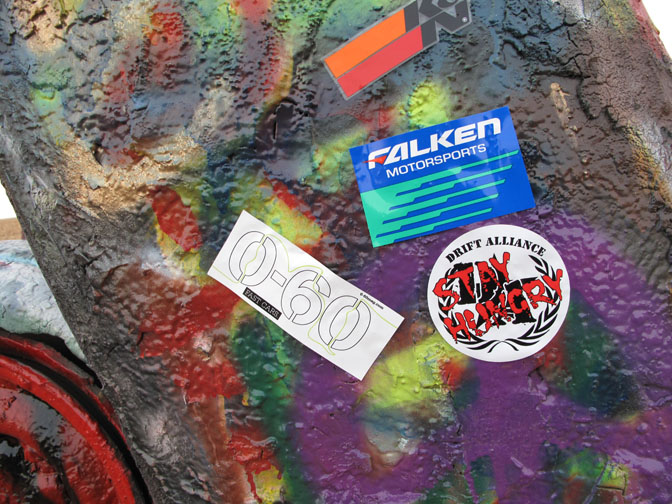 I swear these things have no metal left and are pure shells of spray paint. Each car seriously has like 100 layers of paint on them.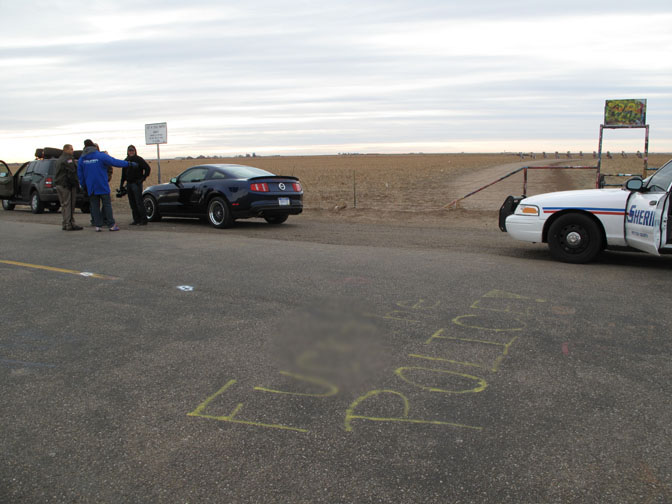 So this is a long story……I thought the picture was irony at its best.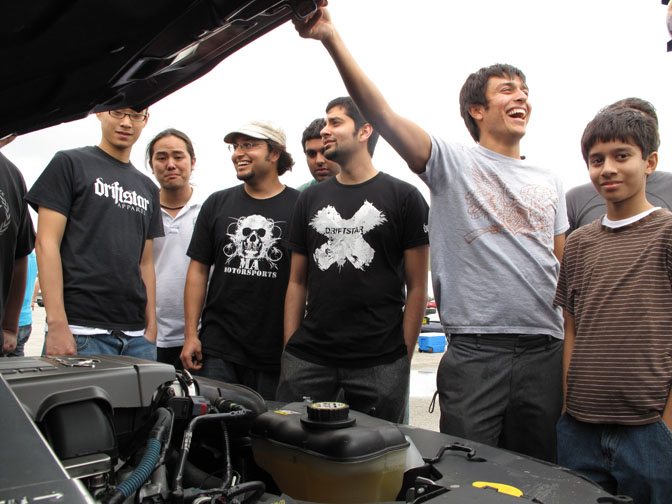 Next stop – Houston, Texas. We stopped into a local drift event and hung out all day drifting with the locals.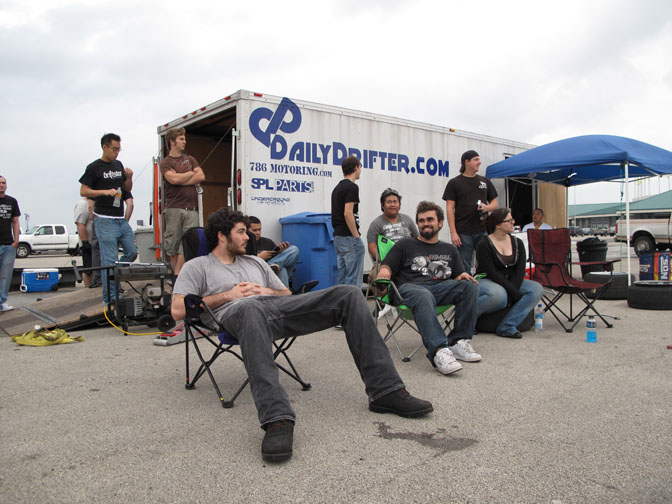 This guy laughing below is Drift Alliance Ace Ameen Rizvi. He jumped behind the wheel of the Mustang and fell in love!!! The Grassroots drifting vibe defined. Chill and laid back!!!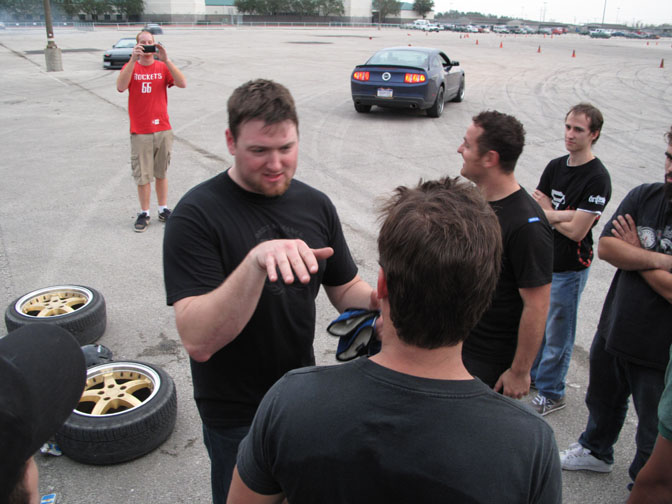 I always enjoy helping a bro out!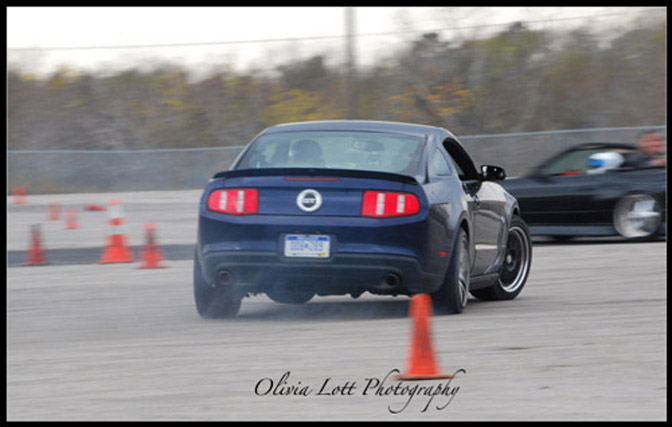 Having some fun with the local drifters…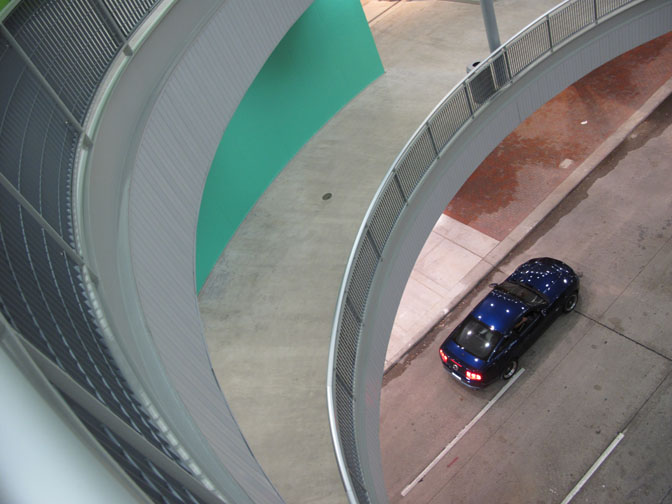 While I caught up on 2 days of no sleep, Scotto and Robert Kieran (photographer) went out to get some shots in downtown Houston.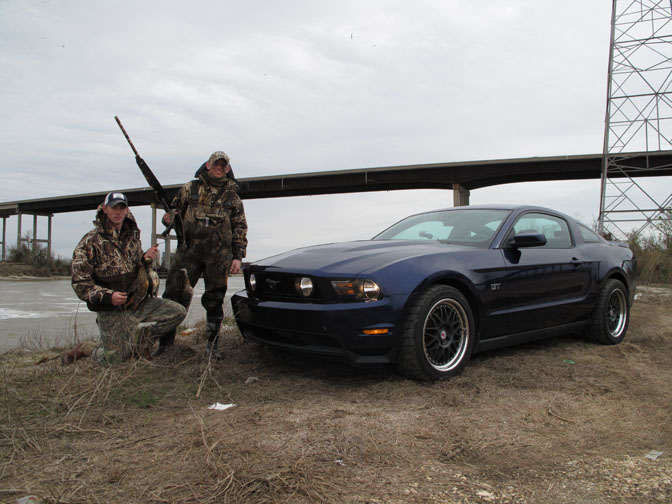 Here are some duck hunters we ran into. These dudes were crazy it was soooo COLD that day and they were wading in the water?!?!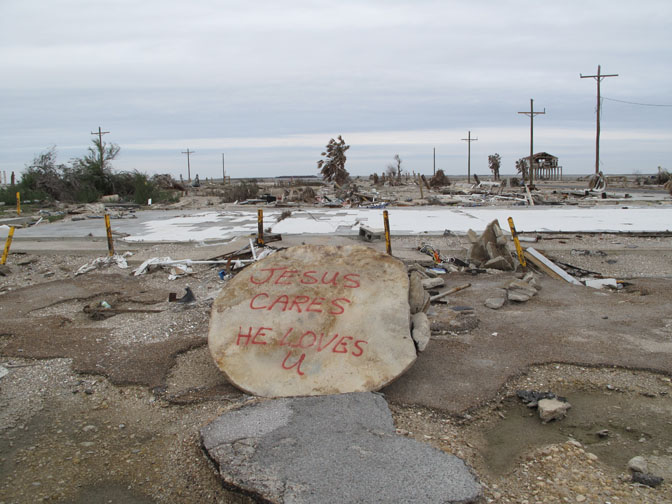 Aftermath of Hurricane "Ike". This was just unbelievable to see in person.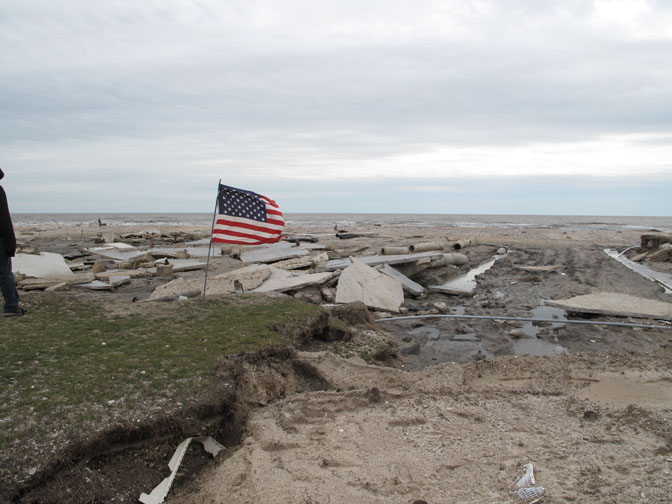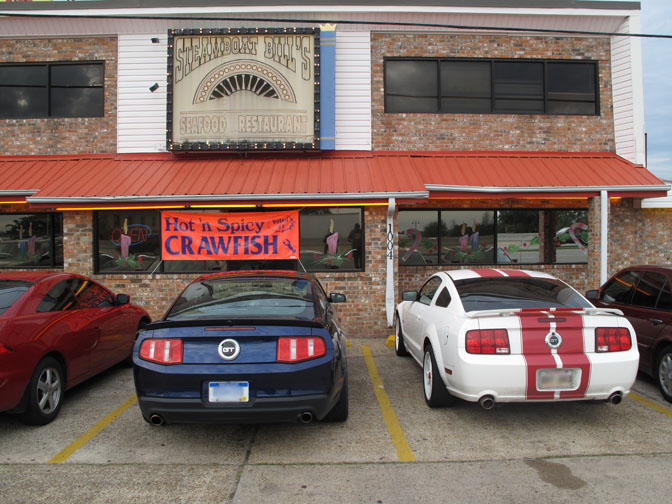 This was an incredible road trip! Did I mention we successfully connected each and every state with Falken Tire Rubber?
I encourage everyone to check out the latest issue of 0-60 or at least flip through it at your local bookstore when you get a chance. Brian is a great writer and you won't be disappointed in this story or there content in general!