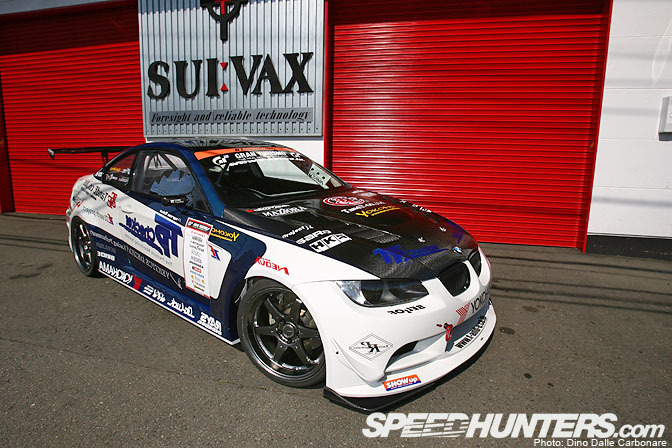 Despite not being quite ready for competition yet, I thought you guys might like to take a little look at Ueno's ¥30 million D1-GP BMW project. Last month I dropped by the SUI•VAX workshop to take a few shots of the 3-series, which as you can see looked very much completed, aesthetically speaking. The project was based on a 320i, which was completely stripped down and build from the ground up. The body is custom made by the guys at T&E and features some pretty mean widened fenders, aggressive front and rear bumpers, plenty of dry carbon and cool paint from Maziora.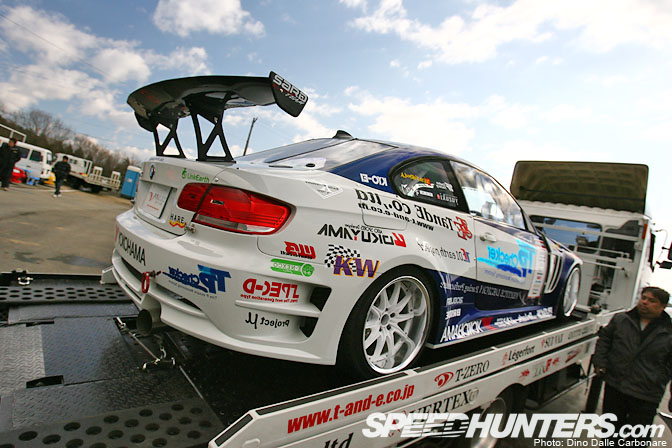 Here it is at Ebisu the other Sunday being unloaded from the transporter. Since the engine was not running yet ,it had to be pushed by the mechanics.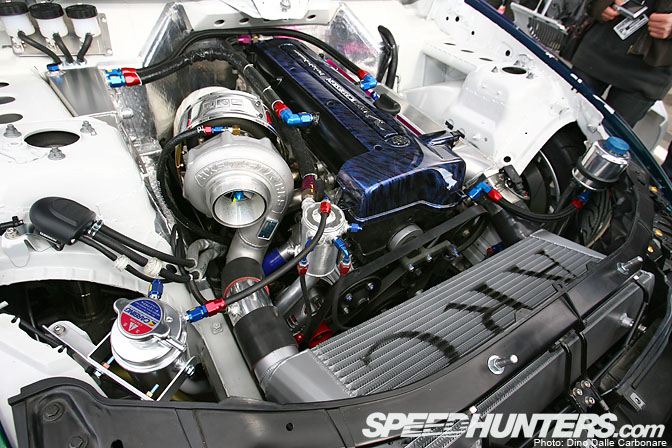 It's all about big power these days in D1 and this 3.1L 2JZ might turn out to be one of the most powerful out there. That is an HKS T51R Kai BB turbine, a blower capable of flowing enough air for 1000 PS. The fuel system is the last thing that needs to be sorted out. The 2JZ was already fitted with the HKS fuel rail and 1000 cc/min injectors, but the fuel lines were not hooked up yet.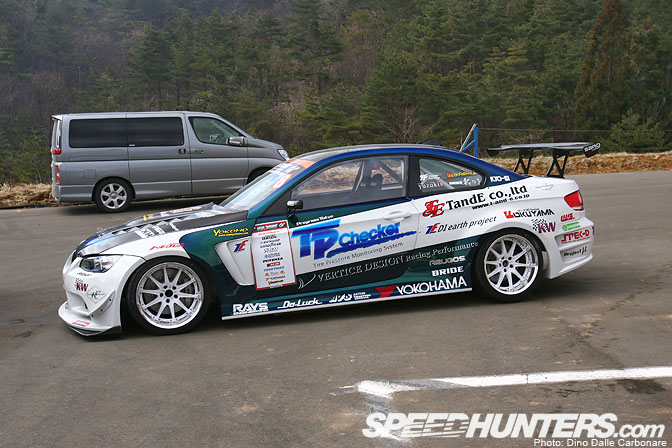 I can't wait to see this car in action. Once the engine is working Ueno will be off to the track to set up the suspension and geometry. They are saying the car will be ready for Autopolis on the 26th, so fingers crossed. Once I have some action shots you can expect a full car feature on this mean drift machine.
Dino Dalle Carbonare