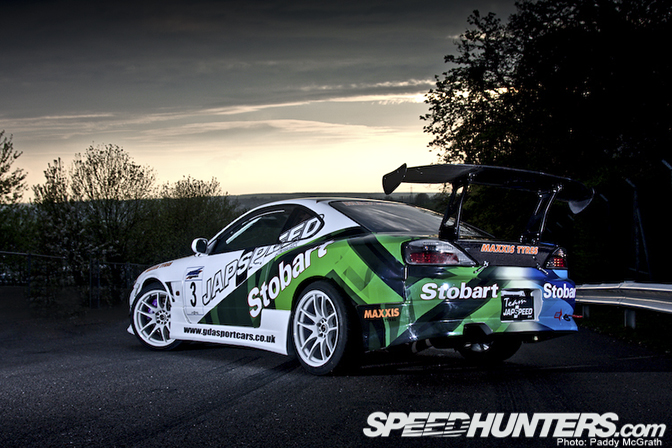 The colours you see are more commonly found on a Ford WRC car, or on one of many of Eddie Stobarts haulage trucks. But for 2009, Japspeed, Stobart and Maxxis Tyres have come together to prepare this Silvia S15. The car is driven by Irishman Shane Lynch and will compete in the British Drifting Championship and the Prodrift Super Series. However, what is amazing is that not only have Japspeed prepared this car …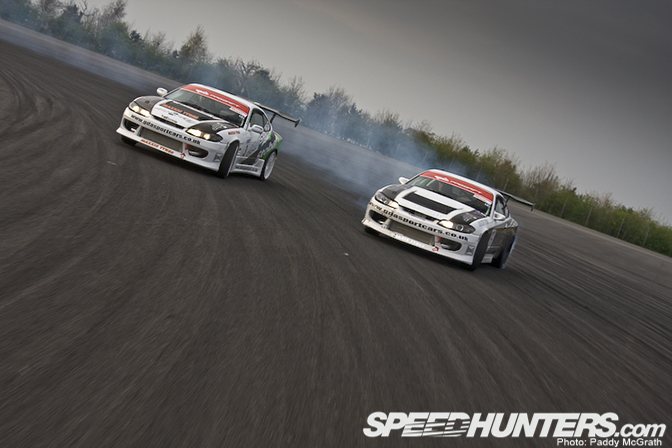 … But they have prepared it's identical twin which will be piloted by another Japspeed driver, Danny Eyles.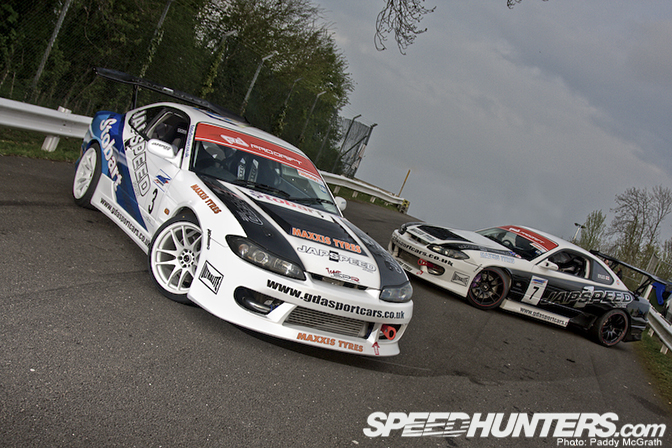 Some of you may remember the horrific crash the two old Japspeed R33 Skylines had at Silverstone last year. Well those R33's have been offered up to compliment both these S15's. I'll go into that a little bit later on …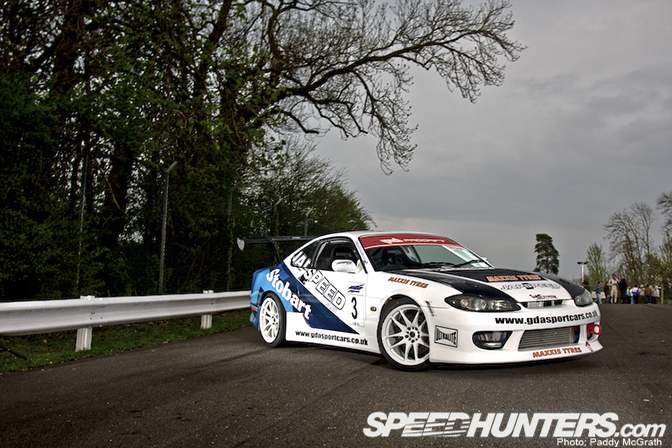 The car's are clad in a Vertex body kit, painted white inside and out with a carbon bootlid and bonnet. They are differentiated by their graphics, Shane's car is in the Japspeed/Stobart colours, whilst Danny's is in the full Japspeed colours.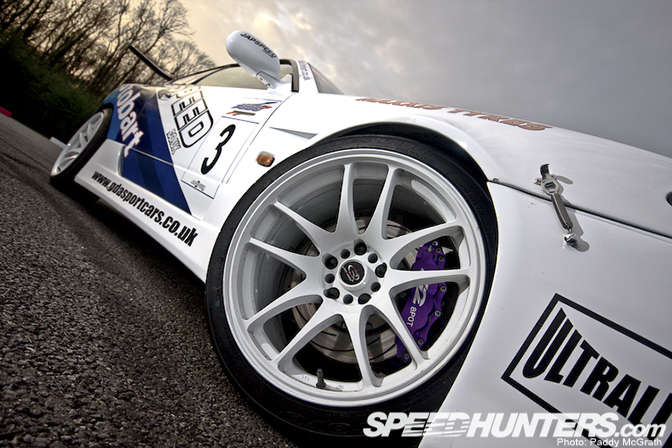 The wheels are Rota Torques, with D2 brakes behind them providing the stopping power, 8 piston calipers on the front and 6 piston units on the rear.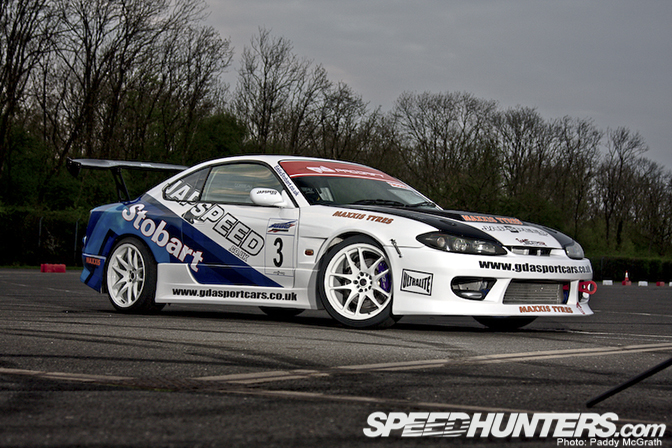 The car sits slightly higher than would be aesthetically better, but this is a competition car and excessive lowering will have a detrimental effect on the vehicles handling. The car uses Skyline front and rear subframes, with a Skyline steering rack, Kaaz differential, Japspeed coilovers and adjustable arms with Driftworks front and rear lower arms.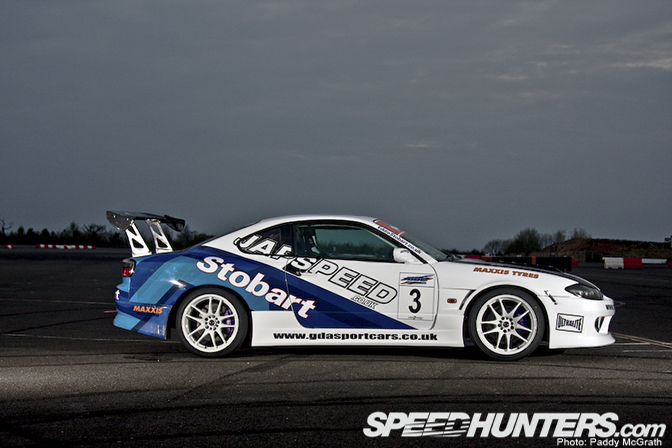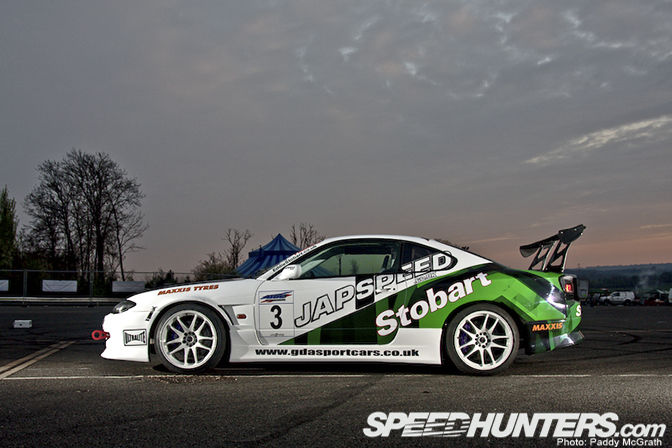 I love the two different sides to this car, really reminds of Matthew Wilsons Ford Focus WRC car.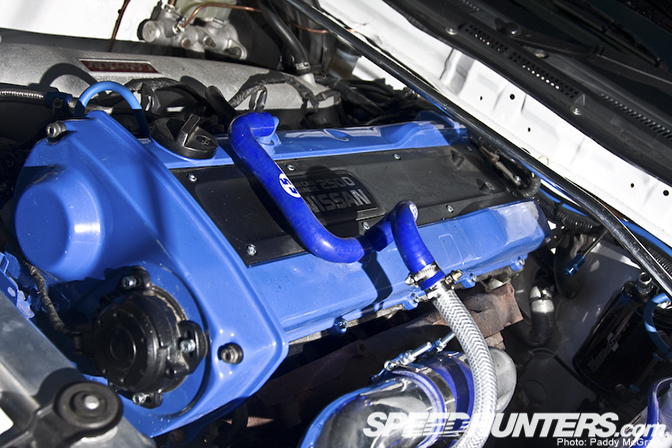 Another element saved from the R33's were the tried, tested and proven Nissan RB25 motors, providing around 400-450bhp.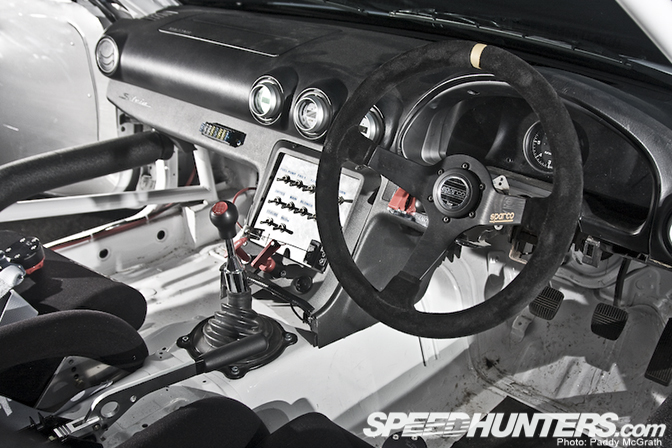 The interior is all function. Corbeau bucket seats, alloy doorcards, hydraulic handbrake and a modified dash, that hosts a rev counter, oil temperature, pressure and water temperature gauges.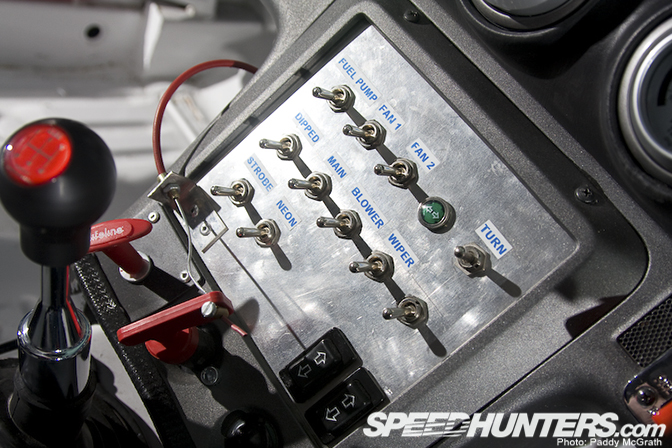 I love these centre consoles, just so purposeful with no excess. They're there purely to do a job and nothing else.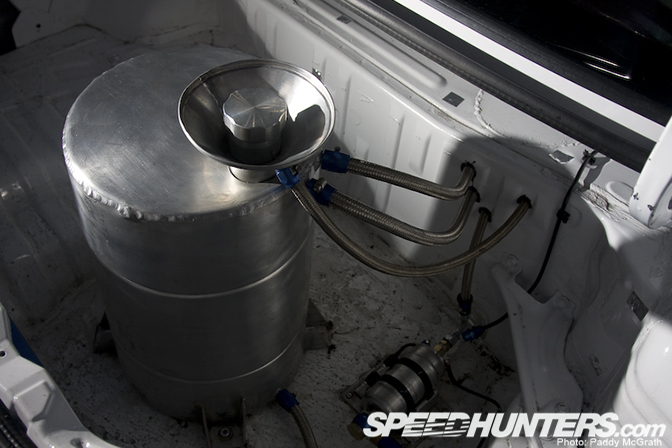 The cars use a custom fuel tank mounted in the boot (or trunk for our American readers) with braided fuel lines that run under the car.
When I first saw the cars driving at Donnington, they had only been completed the day before the event, but the developoment of the cars over the course of the weekend was astounding and a true credit to the Japspeed team. Every run out, Shane and Danny were getting faster, more aggresive and pushing harder and harder. I look forward to seeing the cars compete at the second round of the Prodrift Super Series at the end of the month !
- Paddy M
www.driftworks.com – The project build thread