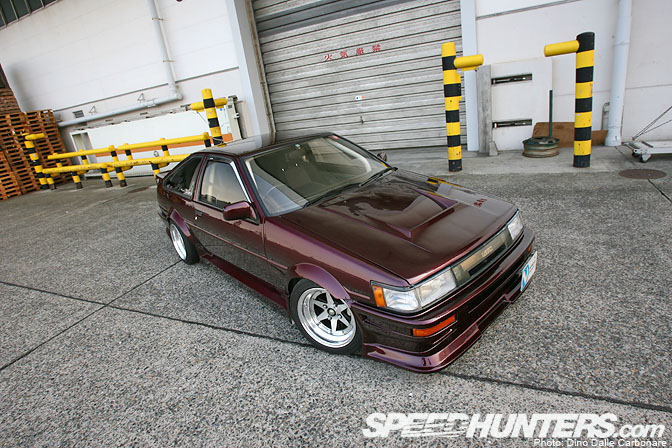 It was last summer when I got a call from Miguel over at Newera Imports, saying I had to come over quick to check out one of the cleanest AE86 he had ever picked up. He was under strict orders from a customer to find a spotless "panda" Trueno, preferably with a AE92 4AG-GE swap, or black-top 20-Valve motor to the non "hachi-otakus" out there!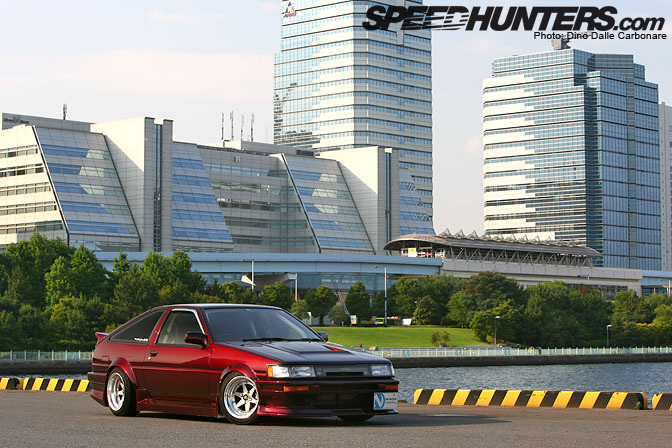 The search began and lasted several months, until Miguel heard from a well informed contact that a very special car was up for sale. Even though it was not exactly what the customer wanted, a few pictures were sent by e-mail and the decision was made. Miguel headed down to Nagoya to pick up the Levin you see here.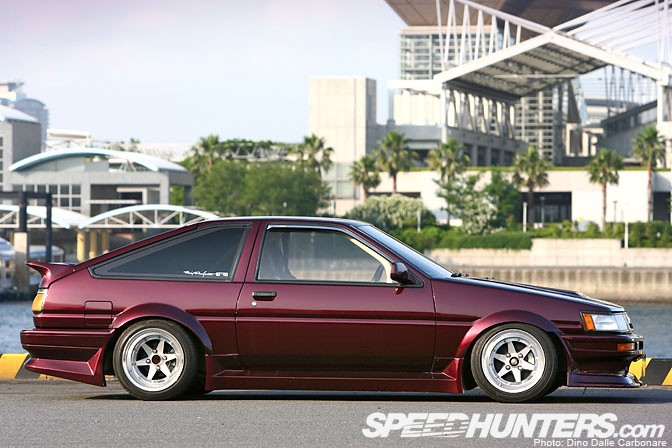 Painted in the same metallic brown as used on the JDM Toyota bB, this AE86 is one of the most well looked after examples I have ever seen.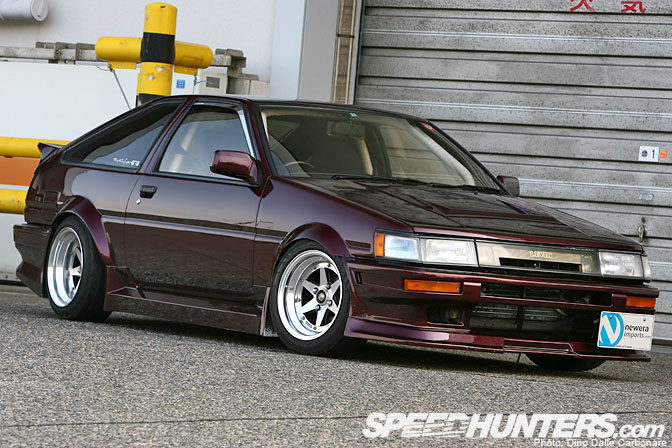 A complete Goodline body kit has been fitted comprising of front bumper, front FRP fenders and those very chunky angular side skirts.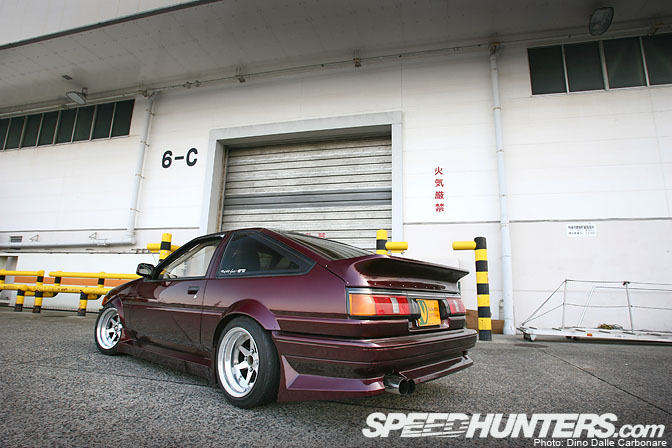 The Goodline rear fenders and rear bumper are joined by a TRD lip spoiler riveted to the rear hatch.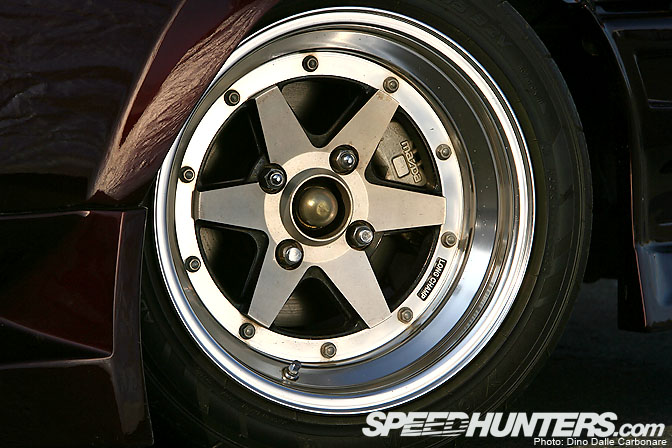 Making an appearance under the blistered fenders are the SSR Long Champ XR-4s, in 8.5J by 15-inch front and rear.  You can also see the FC3S front calipers, a pretty popular and effective brake upgrade.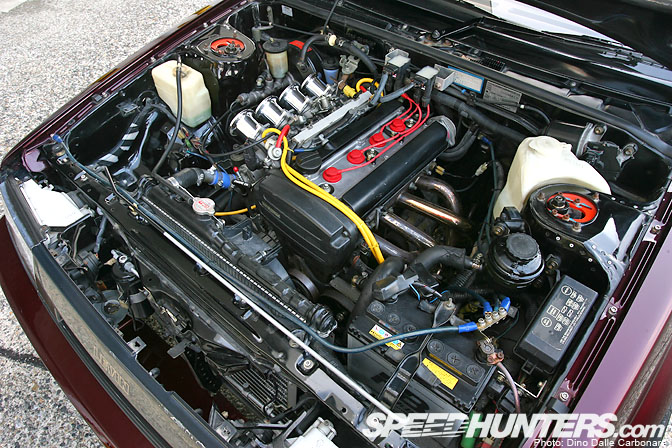 Just like his customer wanted, this AE86 sports a very clean 20-valve engine swap, all meticulouly done to look as factory as possible. Custom stainless steel headers were fabricated to help extract a little more power from the tiny 1.6L displacement.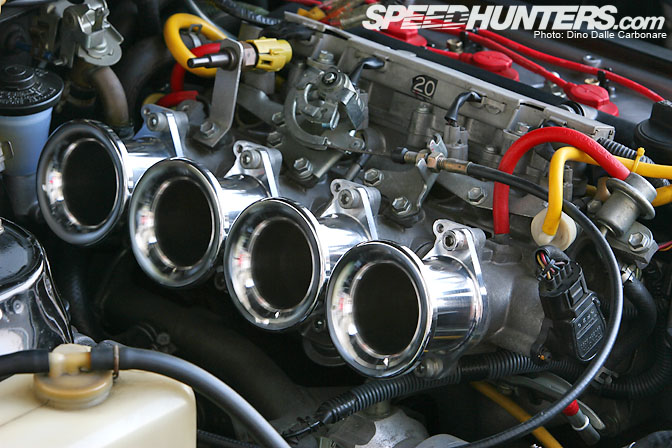 While a set of polished SP Tec aluminum trumpets have been thrown onto the individual throttle bodies.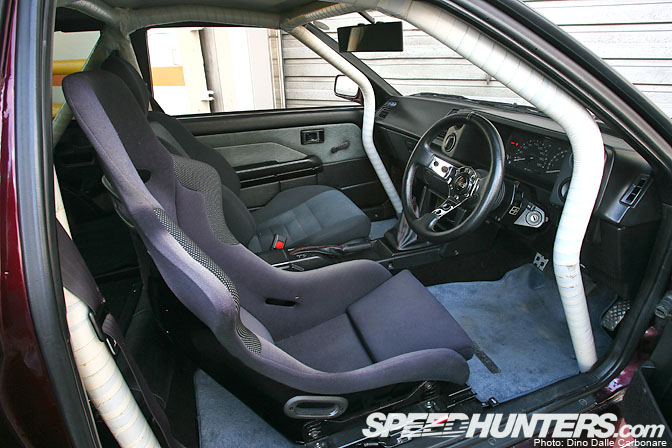 What I liked most about this AE 86 was how stock and unmolested the interior looked, a true sign of a well kept and maintained car.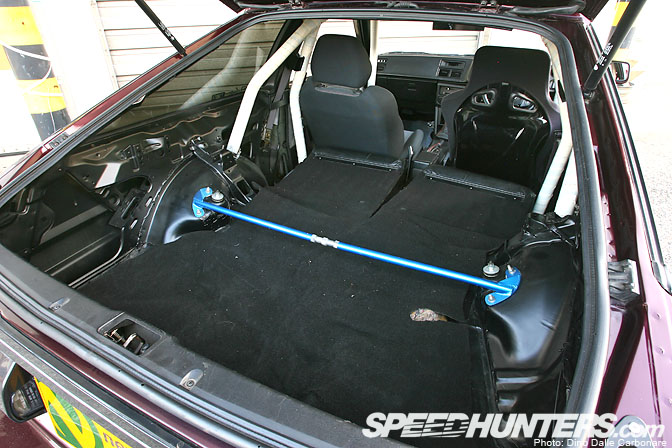 Even the rear seats were still present, something that is usually one of the first items to get relegated to the trash. The Cusco adjustable rear strut tower bar joins the bolted-in roll-cage in keeping the aging chassis nice and stiff.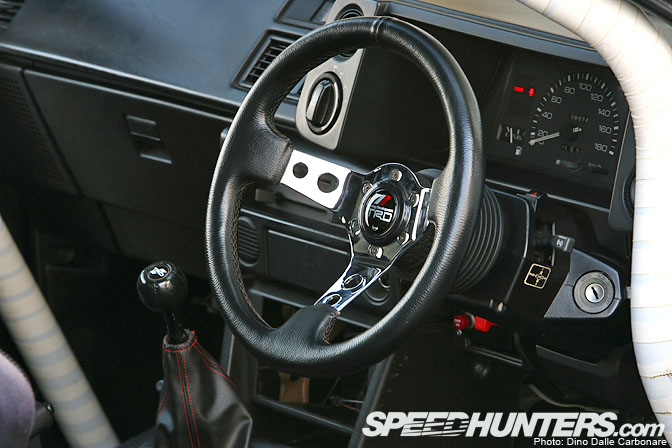 The deeply cupped TRD racing steering was a joy to use, especially when throwing the car sideways at the docks later on that night!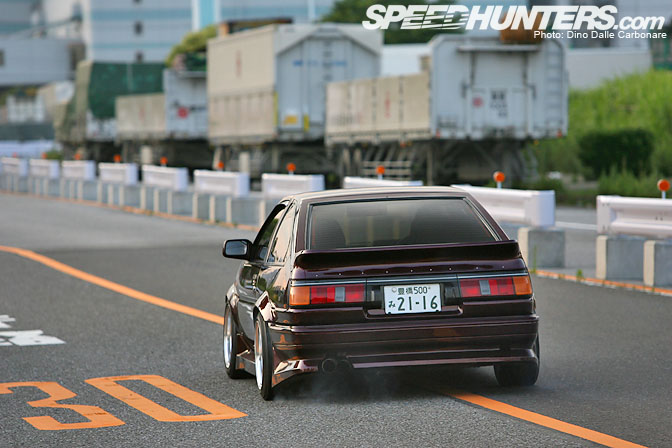 The 1.5-way TRD LSD makes it so easy to steer the car on the throttle, something we couldn't really do during day time however. The loud custom twin-exit exhaust was attracting enough attention as it was!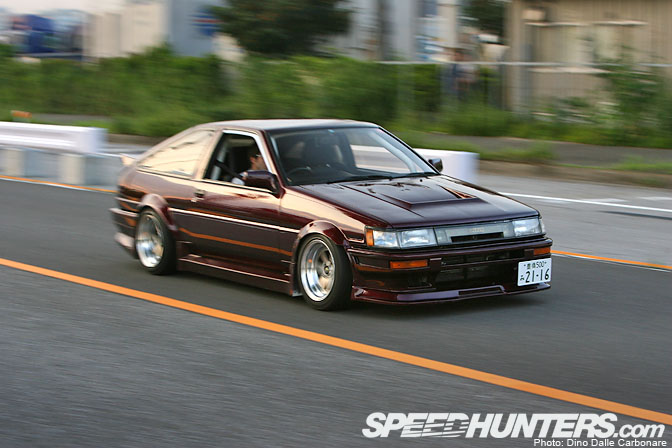 Just look at how low this Hachi rides. I will never forget driving this thing around for the day, not only did it look good but it drove beautifully with perfectly set-up Tokiko and TRD dampers. The 20-valve proved to be far more responsive at lower rpm than a regular 16-valve 4AG, without having any problems screaming all the way to its 8,500 rpm redline.  You really can't beat a well sorted hachiroku!
Dino Dalle Carbonare