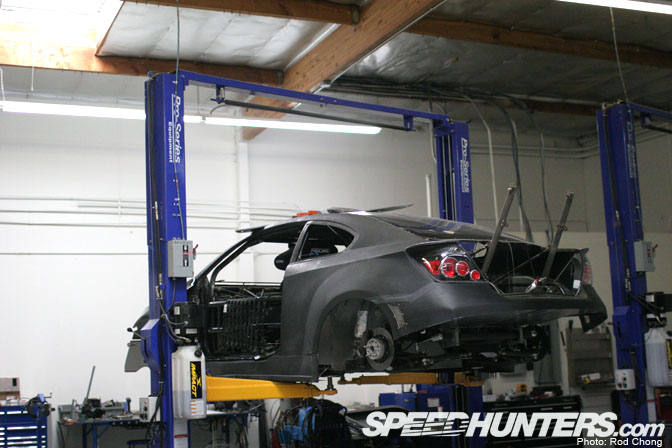 April is themed Drift Month on Speedhunters, but it seems like we've been a little distracted with all the Long Beach GP coverage on the site… I probably should have also visited some Drift shops like Garage Boso while I was in LA last week, but didn't quite get around to that… oh well — next time!…
I did make it out to three shops though: Twins Turbo Motorsport, SOCAL Speed Shop and Chris Rado's World Racing. They aren't drift shops per se, but I think you'll be pleased with the stories as they are all building some pretty wild cars.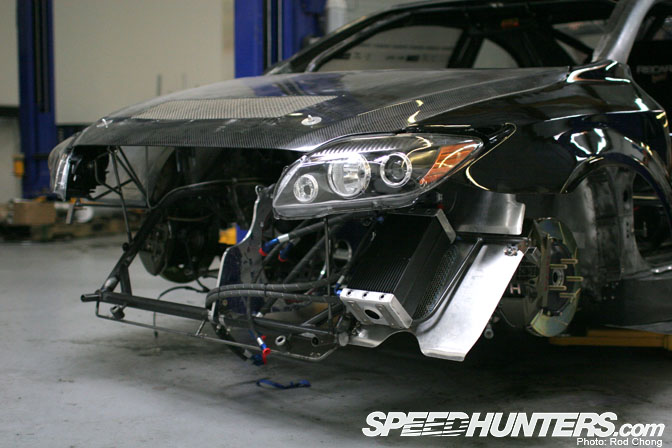 Chris is quite rightly very excited about the updates to his front wheel drive Scion tC, and really wanted me to check out progress on the build. So the day before hostilities started on track at the Long Beach GP, I drove up to Torrance to check out his World Racing HQ setup.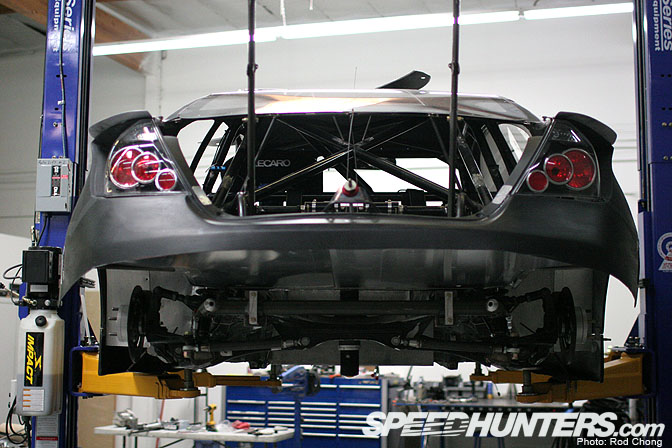 I think Chris has gone a bit crazy this winter with his Time Attack tC…. if the aim was to completely decimate the competition in the unlimited FF category, well that will be a given…. From what I can see, this car will be competing for overall victory with the FR and AWD cars… the build is that radical….
You can see in this shot, the rear bumper has been cut away to make room for a huge diffuser.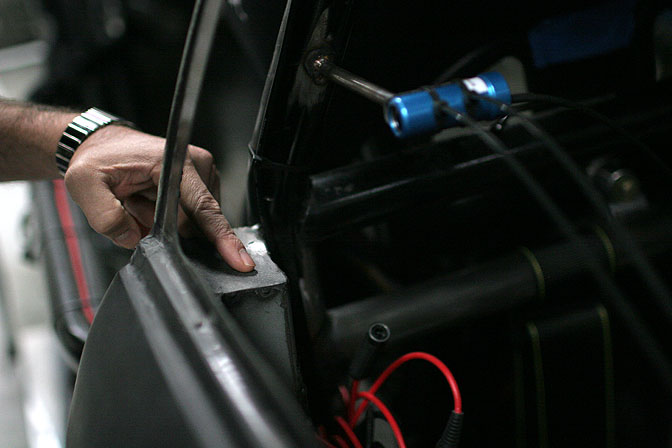 See what Chris is pointing at? That is where the unibody has been cut away…. in fact the whole 190 lbs roof of the Scion tC has been completely chopped off and replaced by a thin 8 lbs carbon fiber shell. That is quite the weight saving especially when you consider how high up the weight was.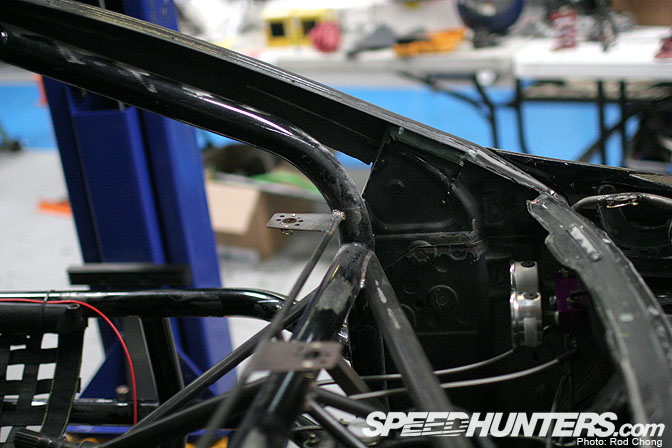 You can also see in this shot where the unibody shell ends and the carbon fiber roof begins.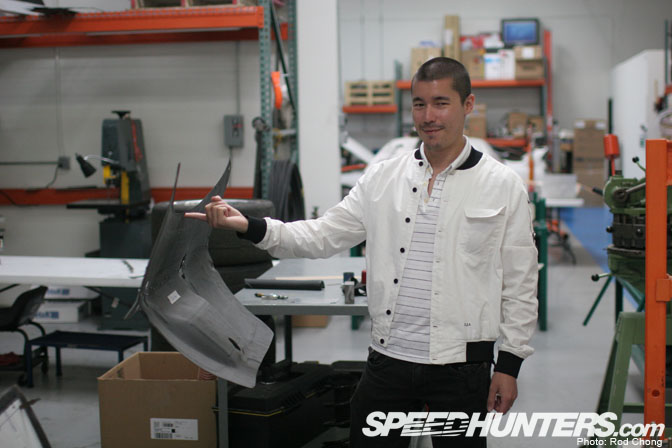 This shot is a graphic representation of just how light carbon fiber panels can be. I'm holding the weight of the entire rear boot/trunk lid on one finger…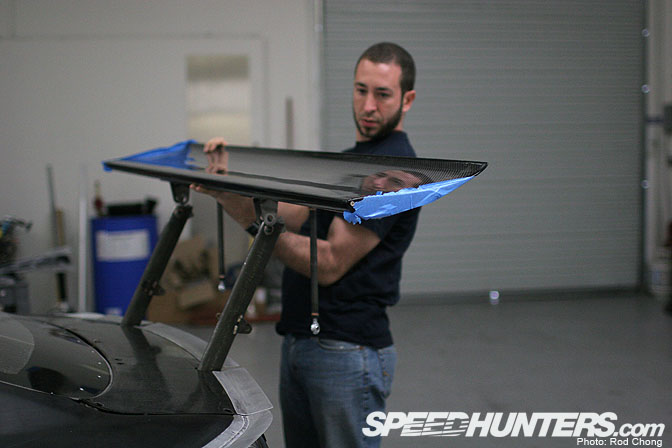 The rear wing is now mounted directly to the chassis… can you tell Chris is now working with a professional aerodynamicist?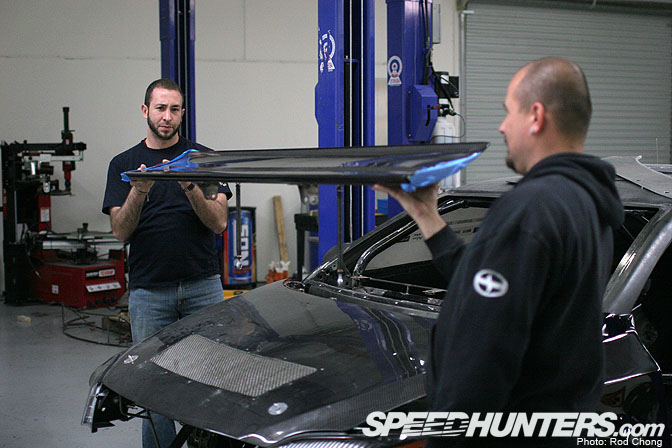 This guy used to work for Audi North America and was responsible for setting up the R8 P1 race cars…. One of his first recommendations is to mount a front wing in this position… It will be much needed to help Chris put all of his power down on the front drive car…. I was more under the impression the wing would be mounted low, not up high…. madness!… It may not be pretty, but this radical wing set-up will certainly get the lap times down.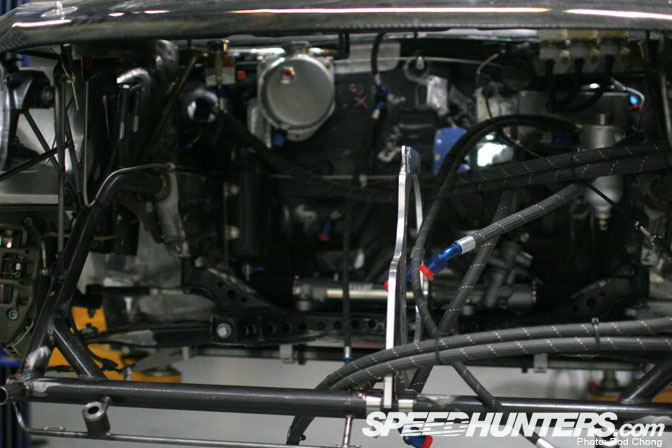 Inside the engine bay, this plate will allow the engine or transmission to be removed separate from one another.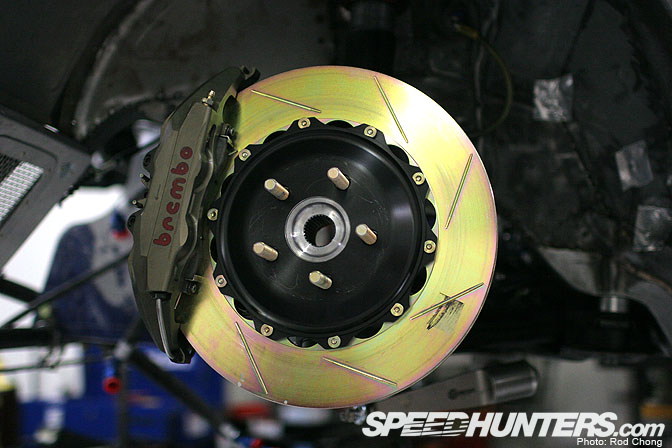 New beefy front hubs should allow the car's power to be delivered in a more reliable fashion.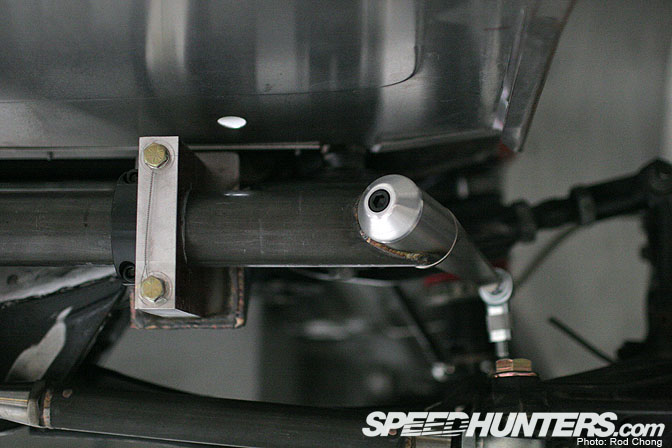 Check out that rear anti-sway bar…. that is seriously thick!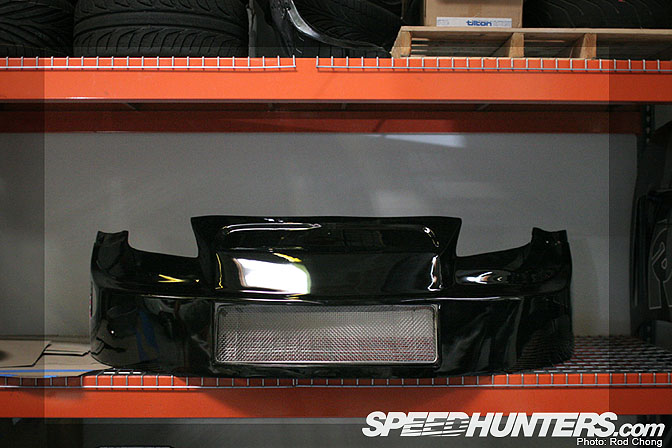 A new front aero setup awaits final assembly…. As I write this, the car is in the paint shop and is about to get pieced together for its first test session.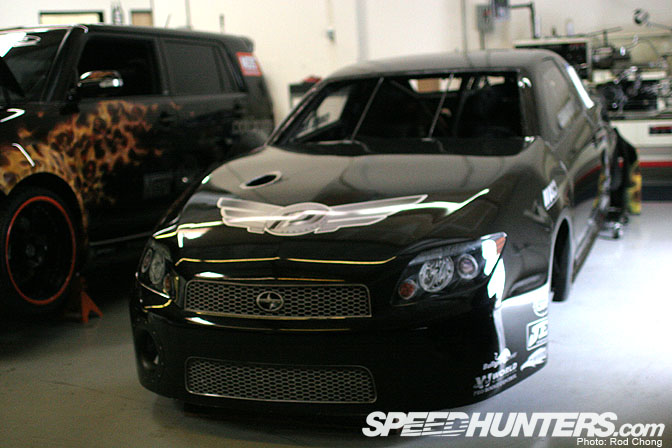 In the adjoining bay sits the Scion tC Drag car. It seems like these drag racing people really know how to think outside the box when it comes to car builds. Chris is no exception, he's already developed his Drag tC to a very strong package, and the time attack car tC will no doubt follow the same path.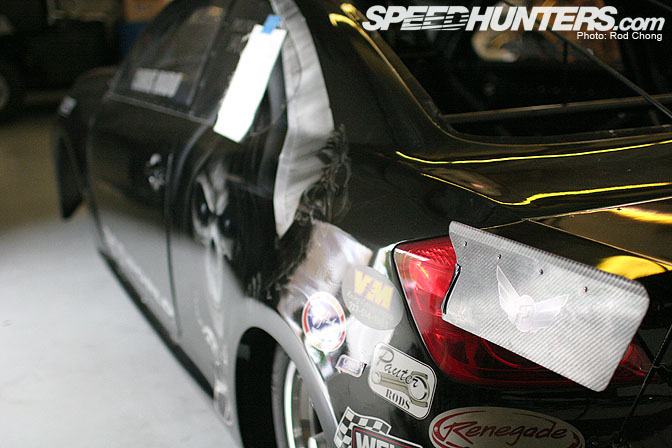 From my understanding, we won't be seeing too much of this car in 2009. Chris is only planning to bring it out around three or four times this year.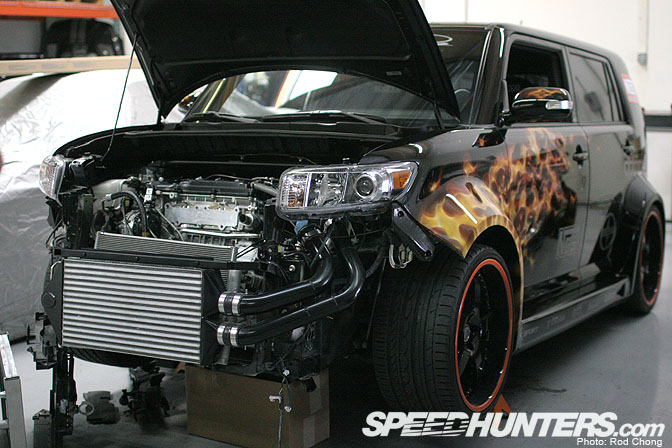 His 900 bhp street class Time Attack xB is patiently awaiting some attention too….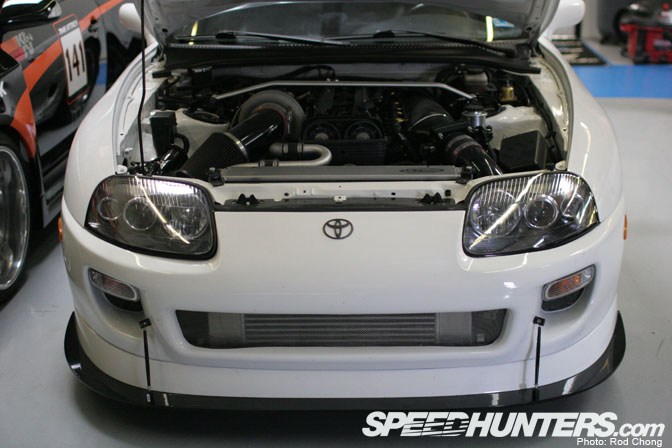 Chris and I went out for brunch after this shoot and he offered to drive me to the restaurant his 725 whp Supra… an offer that I declined hahaha….
We will also be shooting a NFS Driver Film with Chris later in May so will be able to get some good HD footage of his wild Time Attack tC in action. Watch this space!
:R