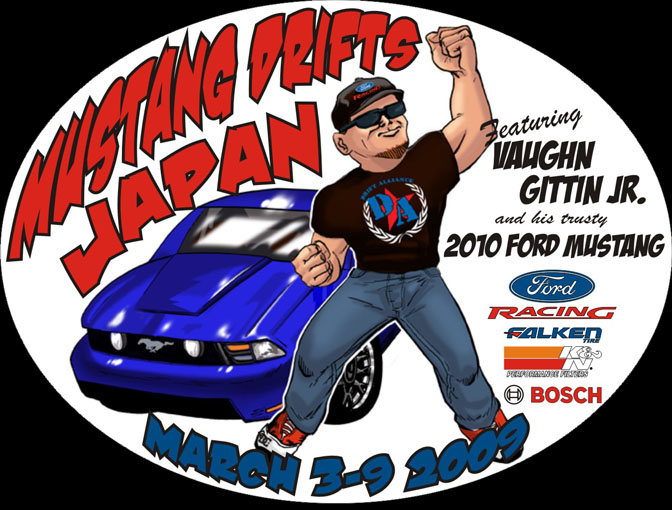 Nothing ever stays the same does it? Even if we don't actively seek change in our lives, it has its own way of finding us…. I am thinking these thoughts as we get ready to start year two of the Speedhunters project. The site has built up a good sized audience far faster than we could have ever imagined, and most of this success is down to the dedication of the Speedhunters editorial team who work tirelessly – day in and day – out to bring you the coolest bits of new school car culture from around the world. I'm sure you'll agree that one of the hardest working Speedhunters is Mike Garrett. He has brought all the different sides of the wild and crazy Japanese automotive scene to life on the Speedhunters website.
However, the reset button is about to get pressed. Mike and his Japanese wife will be moving back to California in just over a week…. of course he'll remain a valuable member of the Speedhunters team, but we now have a little problem don't we? Who will Speedhunt for us in Japan? How will we know what the underground automotive scene is up to in the land of the rising sun?
Well, all is not lost! We've found two new Japan-based
Speedhunters join the editorial crew. One will be starting his first
assignment with Speedhunters this week. And what an assignment it is!
I'm very happy to announce that new the Speedhunter,
Alexi Smith will be meeting up with Vaughn Gittin Jr. in Japan this
week for daily blog updates from JR's upcoming "Mustang Drifts Japan" tour.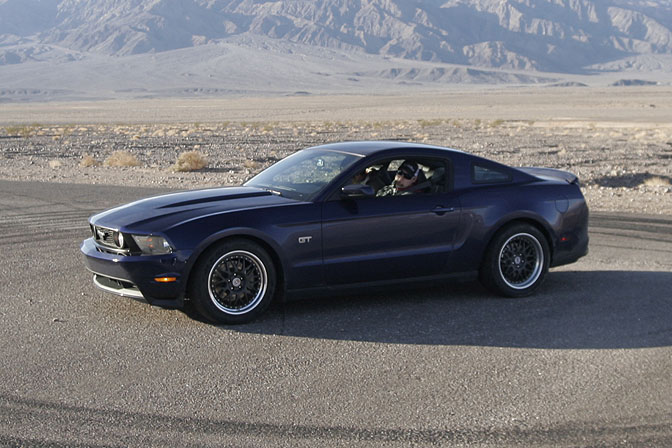 JR is flying out today to Japan to meet his awaiting partner – a 500-horsepower 2010 Ford Mustang. Prior to the car's trip to Japan, the Ford Racing crew in Detroit
bolted on his shopping list of performance parts including a Ford
Racing supercharger and intercooler, an Exedy clutch, a Ford Racing FR3
suspension pack, a Ford Racing brake kit, HRE wheels, a K&N air
filter, Bosch Performance spark plugs, and of course, the unfortunate
victims of Vaughn's throttle-heavy foot – Falken Tires. The car will look similar to the machine in the above photo…. although JR tells me that it has been lowered for some proper stance.
The trip kicks off in Osaka, where Vaughn will meet up with some
friends to check out the local scene. Next he will head to the Bihoku
Highland Circuit to enjoy his first-ever Japanese style grassroots
drift day. A couple days later he'll meet up with the "Drift King",
Keiichi Tsuchiya, at the YZ Circuit to drift and do some time-attack.
After
tooling around Tokyo , it's up to Ebisu – a track that JR has dreamed
of drifting for as long as he can remember. "I'm insanely excited for
this trip to Japan," says Vaughn. "Not only am I thrilled to drift places
I have only dreamed of… it is a true honor to have this chance to be
able to experience the home of drifting in a Ford Mustang."
Watch this site for daily updates of JR's adventure care of Alexi Smith.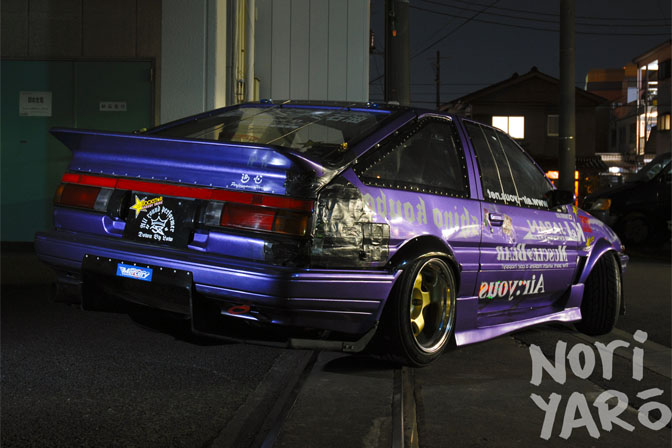 So back to our new Speedhunters contributor…. Some of you may know Alexi from his Nori Yaro blog… I'm sure
you'll agree he is going to make a fantastic addition to the Speedhunters team. Welcome Alexi!
The second Japan based contributor (a certain well known Italian photographer) won't be starting for another month so we'll welcome him in a few weeks…..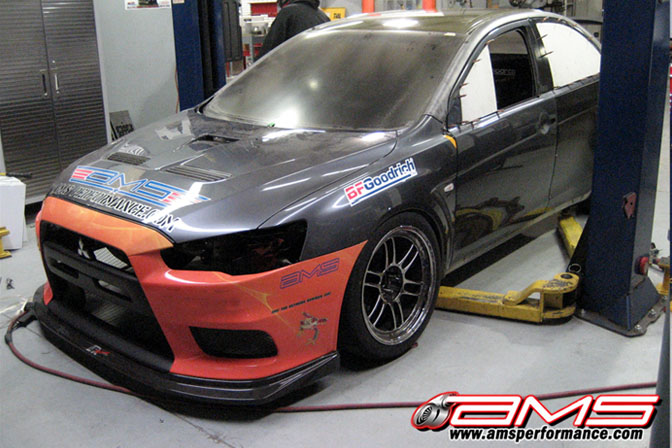 And the theme for the month?
Well we thought that it would be a good idea to get ready for the racing season ahead so we'll focus on covering new race car builds and look ahead to the start of on-track hostilities. Sound like a plan? We thought we'd check in with some of our car builder friends and see what new monstrosities they are putting together to hit the circuits this spring. So the theme is: 2009 Racing Previews.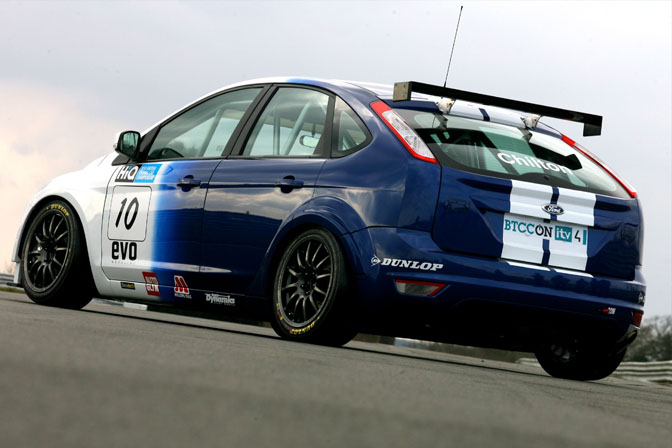 We'll also look forward to some our favourite race series like the BTCC…..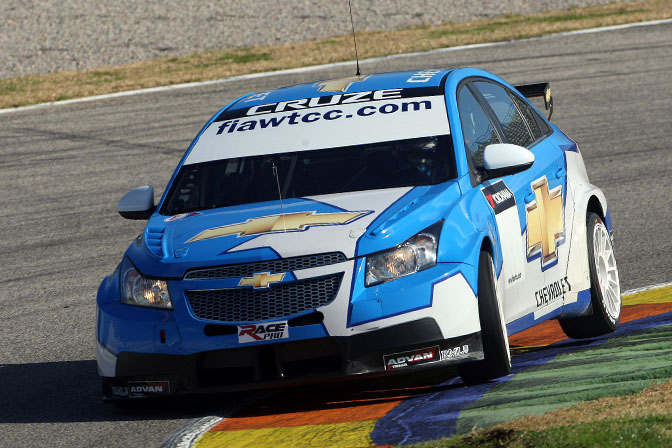 …. or WTCC with reports of what to expect from the coming race seasons.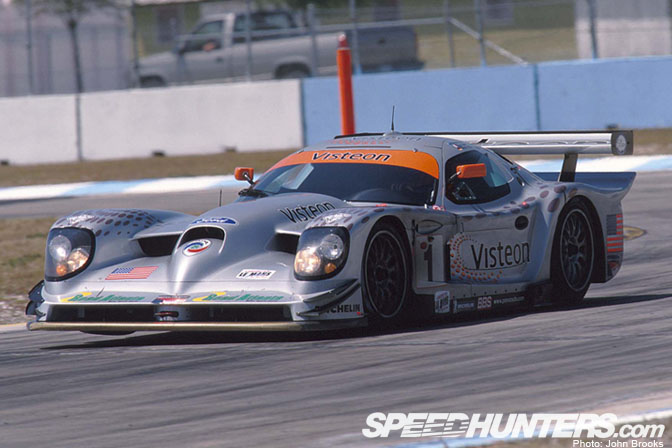 John Brooks will be gearing up to fly stateside for the 12 hours of Sebring in a few weeks…. in the mean time he'll prime us for the ALMS season opener…. In looking at the above photo I find it hard to believe it's been ten years since the Panoz coupe thundered around this historic track… Did any of you see this car back in the day? It was one of the loudest race cars I've ever heard…. or should I say "felt" as a sonic pulse would hit you in the chest each time it roared past.
The Geneva Motor Show is also coming up…. Andy Blackmore will bring you the latest news and reviews….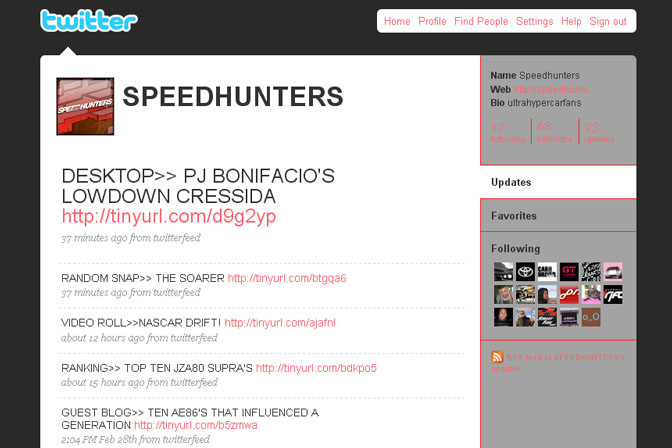 And in other news Speedhunters is now on Twitter! I've been a big proponent of Facebook for a while now….but for some reason I've been a
bit resistant to get signed up to Twitter…. One network too many perhaps… anyway… Speedhunters is now hooked up and
cross linked between our RSS feeds, status updates and any other random
thoughts which may flicker through our car obsessed brains…. We'll
also post updates from our travels so you can check up on where we are
and when…. See you there!
http://twitter.com/SPEEDHUNTERS
:Rod