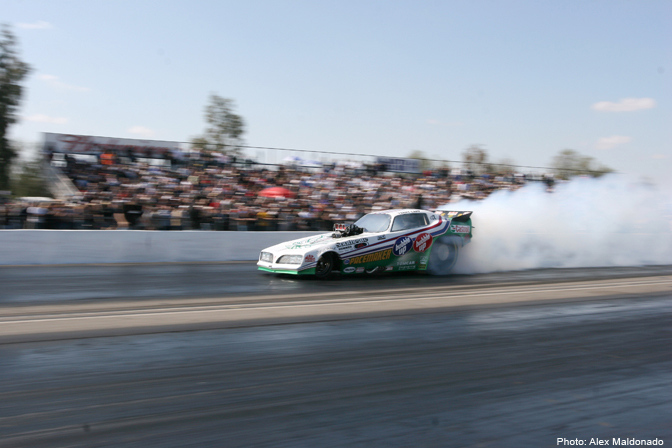 You know, we are greedy people at Speedhunters…. We have this compulsive need to know everything cool happening in the world of automobiles…. This feeling is accompanied by a terrible desire to attend racing events around the world with our cameras…. unfortunately, there are limits as to how much time can be spend on airplanes…. you can only be in so many places at once!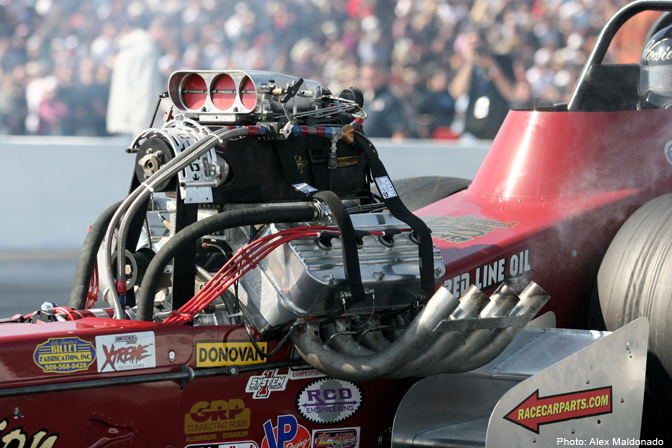 To our annoyance, this past weekend we were unable to organize any of our core Speedhunter shooters to be out at the Famoso drag strip, for the kick off of the nostalgic drag racing season: the Bakersfield March Meet. However we were able to arrange to get some photos from two photographers did who make the trek up to Famoso Raceway: Alex Maldonado and James Drew. Thanks guys for the snaps!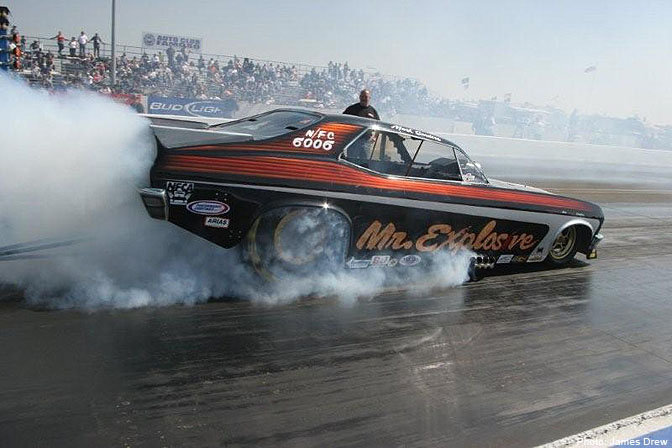 Some of you will remember our coverage of the California Hot Rod Reunion from last October…..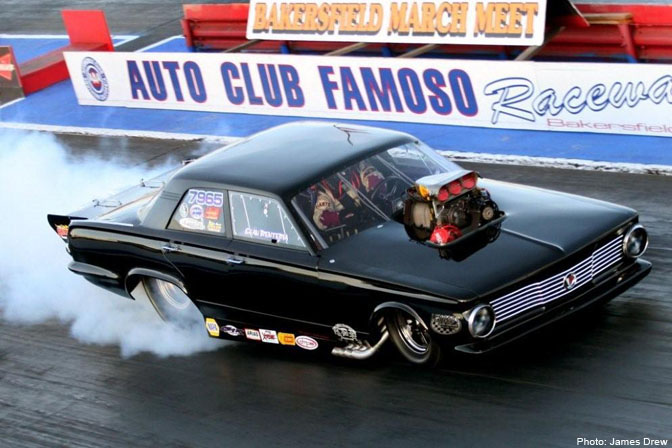 Many of the same cars were at the March Meet, like this modern Valiant gasser. I like when race cars don't bother with liveries — makes them look more like REAL cars to me.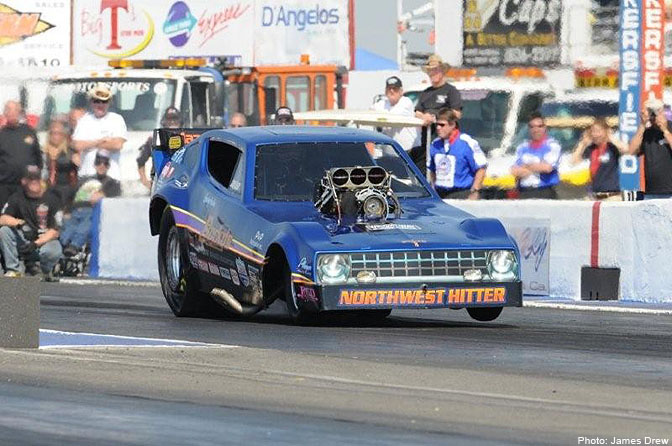 The overall winner in the Nostalgic Funny Car class was this machine…. It's probably the fastest Plymouth Arrow on the planet!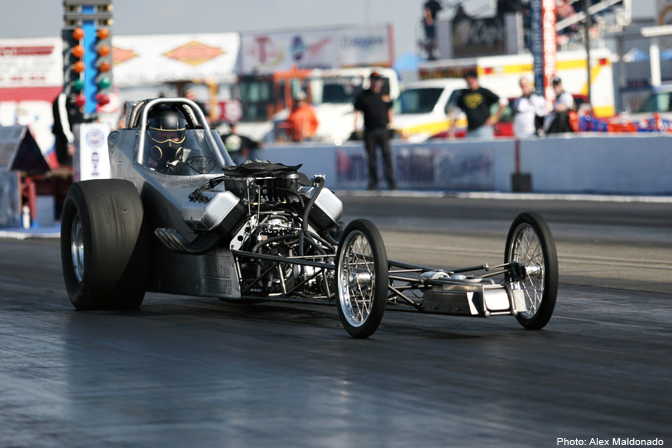 Proper old school digger…..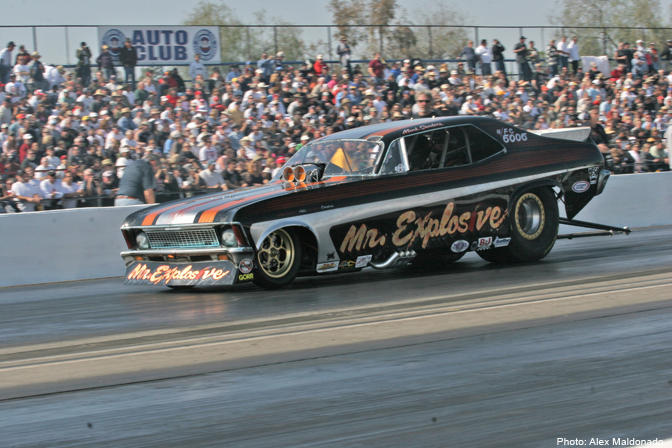 What do you guys think of these old school style Funny Cars? Sure beats the new school bubbles don't you think?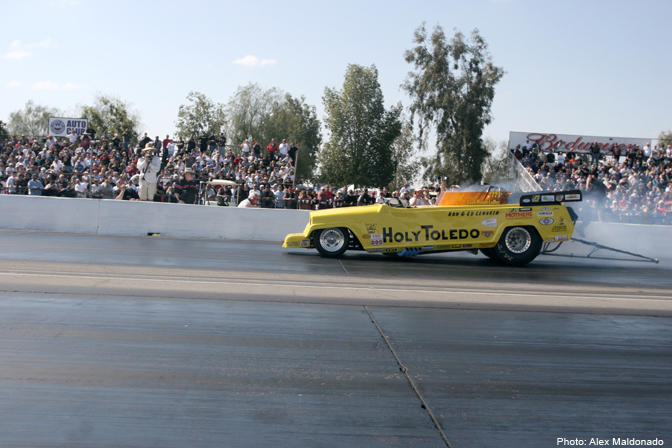 Yes that is a jeep!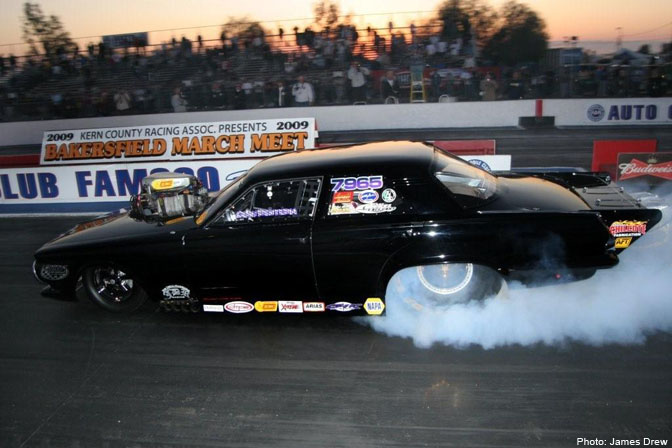 A Valiant to make even ultra-masculine males quiver with fear. In the AA Gas Supercharged final this blacked-out monster pulled a rather impressive 6.772 at 209.20 mph to take the win.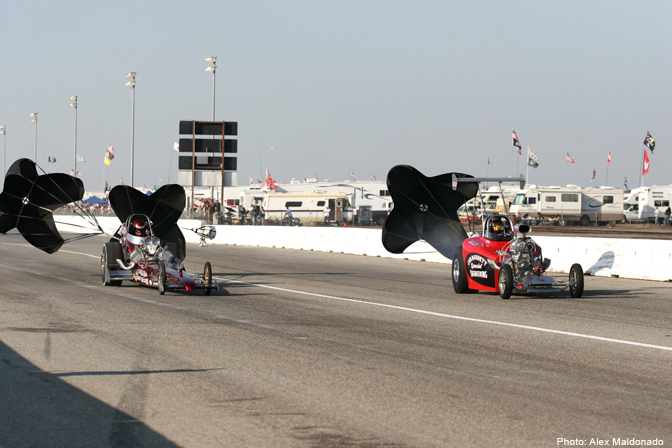 A rail and a Bantam Altered pull the air brakes… Looks like a bit of a match race to me.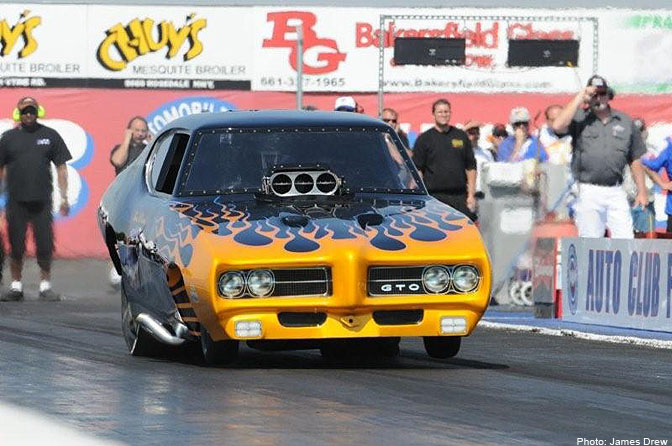 Can you see the cloud of spent nitro gas that surrounds this GTO flopper?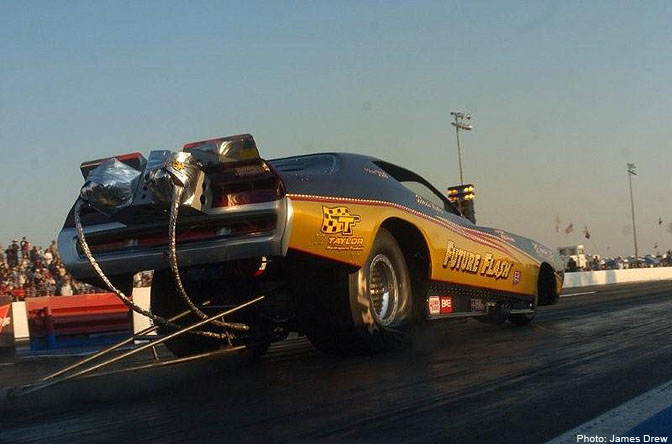 I really appreciate how the owner of this car has made a period-perfect livery. Perhaps it is a recreation, or a new livery made to look old… who knows if this pattern will be repeated in 40 years' time for drift cars!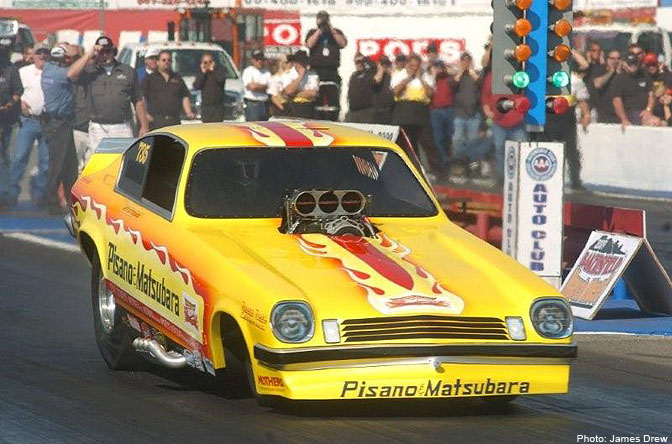 People will work to make perfect recreations of specific D1GP or Formula D cars… it very well could happen you know!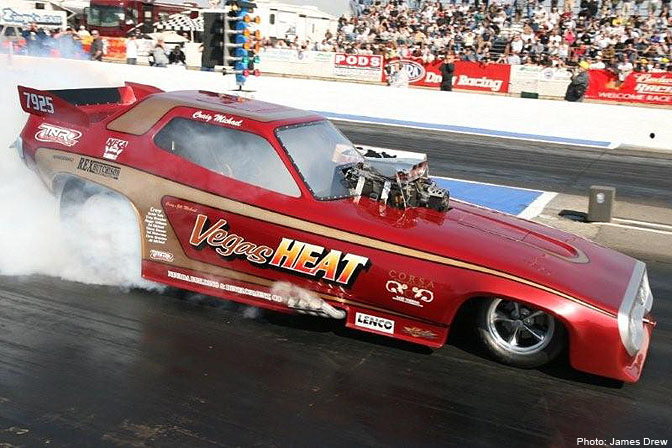 James' internal organs would be taking a beating just standing this close to this car…. There are very few race cars on the planet which create as much force and disturbance as a fully Nitroed up Top Fuel rail or Funny car. Have a look at this film I shot last year to get a feel…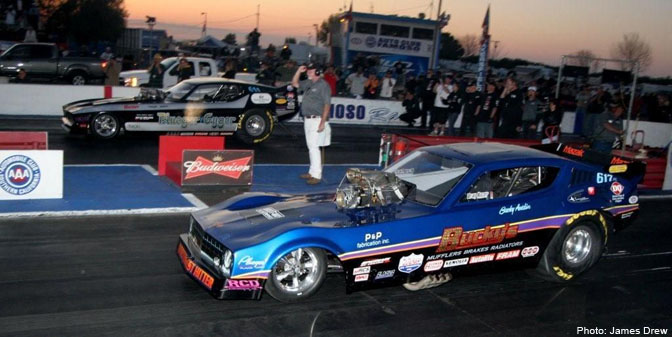 And here's the final…. Garrett Bateman, in the '72 Mustang ran a 5.820 at 237.02 mph but was unable to beat Bucky Austin, in the '78 Arrow, who rocketed to a 5.870 ET at 246.91 mph. Now that is serious fast!
:R
More Nostalgic drags coverage on Speedhunters
JamesDrewPhotography.com

DragRacingOnline.com