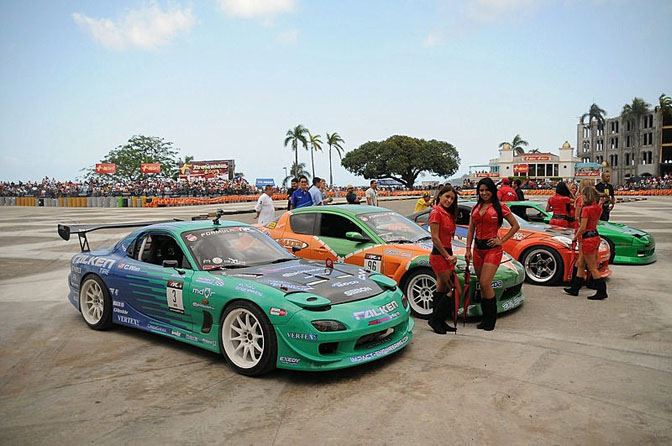 I just came back from awesome event over in Panama City, Panama at the Figali Convention Center called X-treme Wheels and Drift. It was an event that had a car show, bmx performers, concert with Sean Kingston and Flo Rida, and our drifting demonstration from March 7-8, 2009. This was the first time Panama has ever seen drifting before and the fans over there were going nuts over it the entire weekend.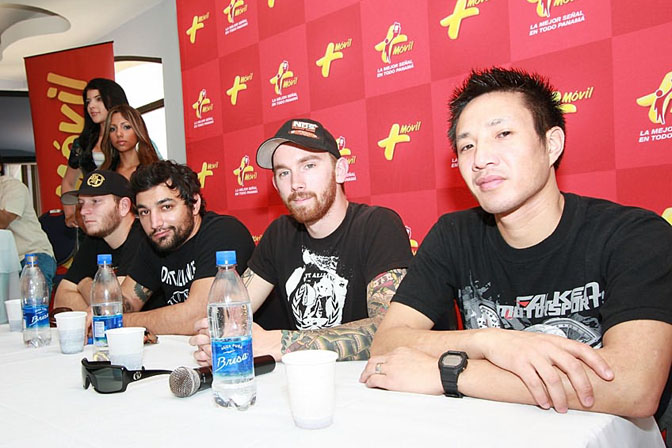 Formula D brought over 4 US drivers; Justin Pawlak, Tony Angelo, Chris Forsberg and yours truly to perform the drifting demo. They first setup a press conference for us and had tons of media over there. They were even showing old Formula D footage from 2005 on their video displays.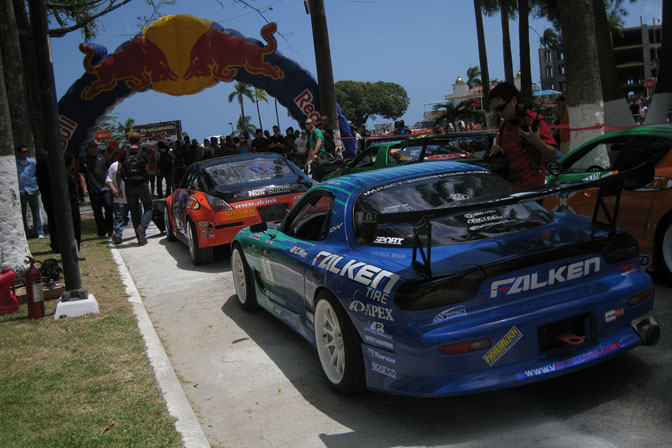 We got to explore Panama for a few days to see how it was like, and to our surprise the country was pretty developed with many high rise buildings, tons of nightclubs and bars, and many hooked up econo cars everywhere. It seems like the country has a big interest in automotive culture.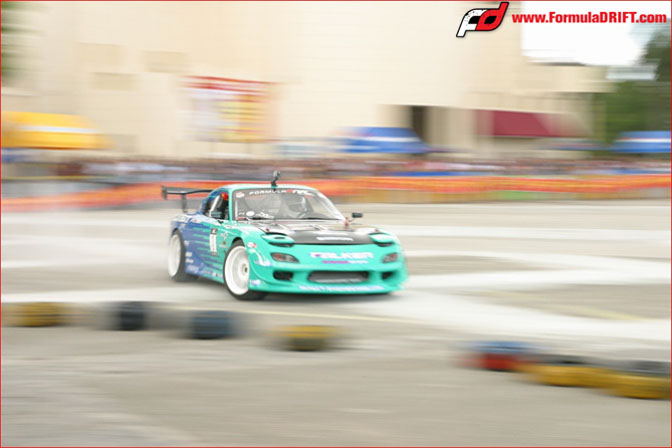 We performed 3 drifting performances on Sunday, which were all preplanned, choreographed routines. We started off with solo runs first.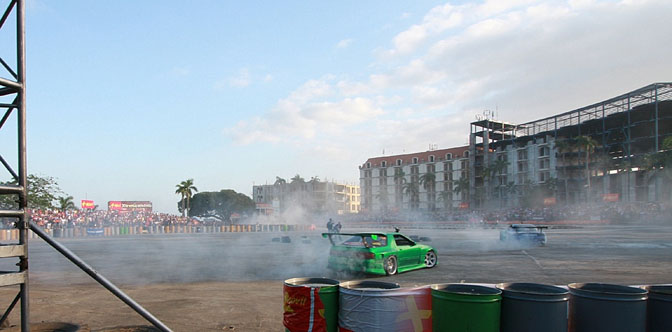 Then 2 car tandem and split runs.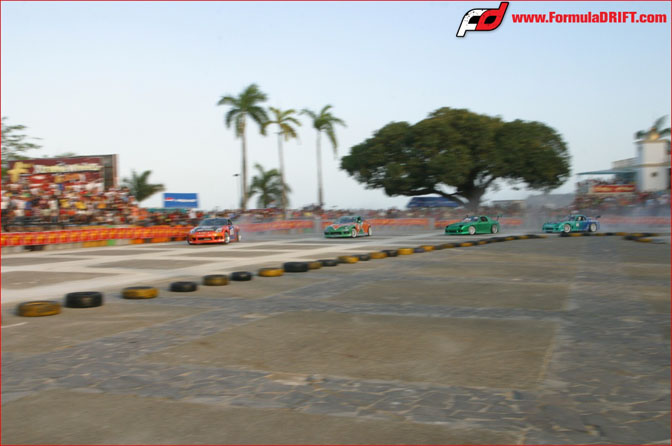 Then 4 cars tandems and split runs every session.  The 4 cars runs were pretty cool because we got to do many different configurations and would time it so that we would cross and pass each other to make the runs exciting.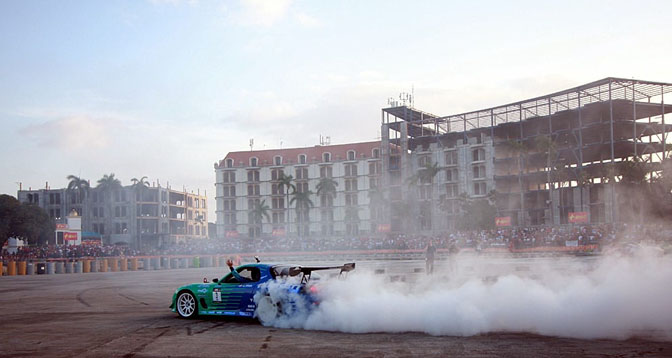 We would conclude each session with a bunch of team donuts, long burnouts and throw out a bunch of event t-shirts to the crowd. The crowd went nuts over that.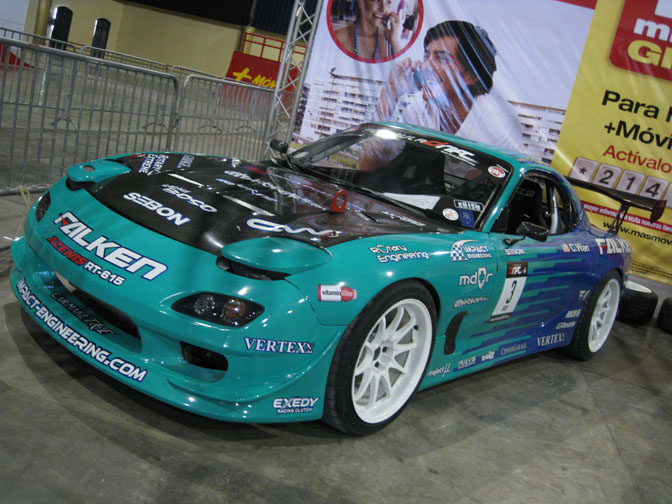 At the end of each day we would move our cars into the convention center for display.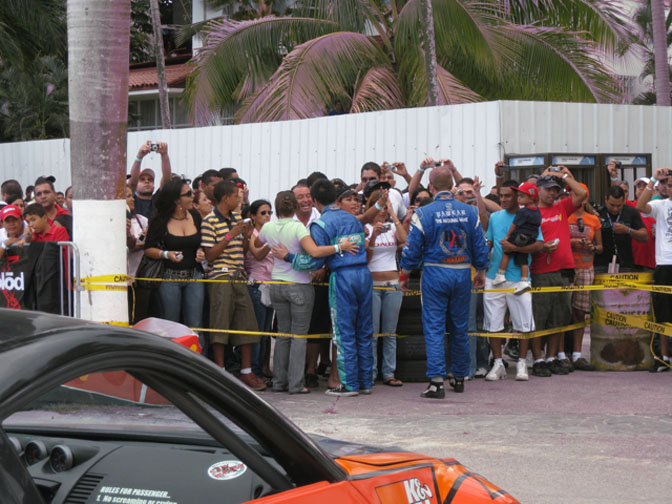 The entire weekend we would get mobbed by crazy fans rushing to get our autographs and pictures taken wherever we were at. It was pretty funny, the organizers would even have to escort us through alternate routes through the building to avoid them.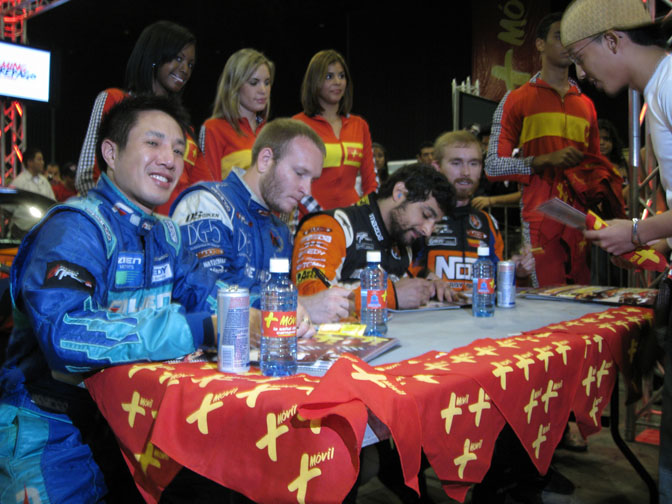 We then had to do a couple of autograph signing sessions, which ended up being over 2 full hours each day! Pretty crazy. It is always cool to be able to showcase drifting for the first time for people to see. I can't wait to do more of these events in the future!
-Calvin Wan