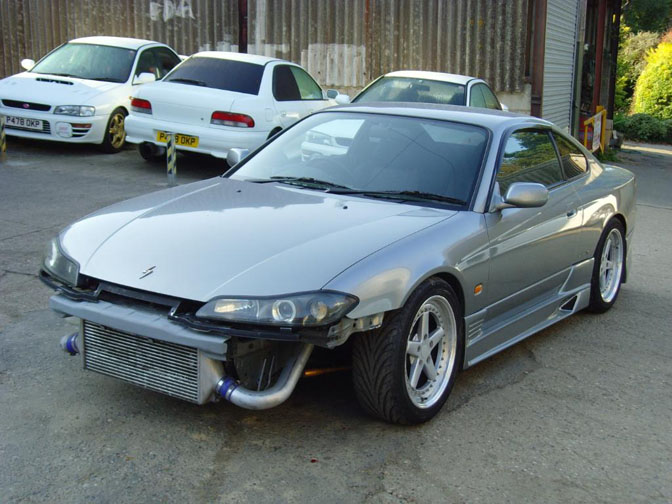 Maybe some of you guys remember the crash of two R33's owned by Japspeed in the European Drifting Championship during the last round on Silverstone. Luckily, both drivers, Shane Lynch and Danny Ayles, got out without any injuries. Hooray for doorbars! Click here for the video of the crash.
The car snapped back viciously and bounced off the tyre wall into Danny's car. Shane had no chance but to hold on and await impact. Danny, who was in transition (hand-braked sideways), could not avoid Shane's oncoming R33. Shane's front end slammed into danny's driver's side as the cars were approaching the first bend at around 60mph.
For the 2009 season, Japspeed needed two new cars for the unfortunate drivers. They decided to go the S15 route and bought two of them. One was a Spec R (shown above) and the other was already a competition car built by Christy Carpenter but it no longer had an engine. Japspeed had two good working RB25's from their Skylines so they decided they would work with those.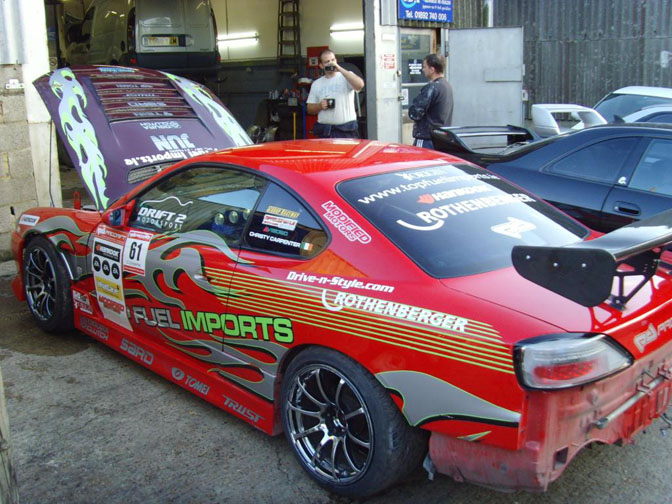 The car already looked good, but it had to be stripped and converted into a real Japspeed car.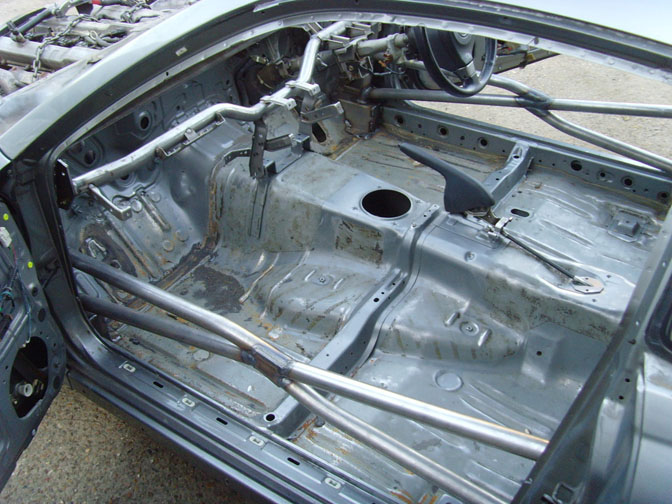 The interior of the Spec R has been upgraded with these doorbars and a full roll-cage. After last year's crash they won't cut corners on safety. All the sound proofing has been removed to save some weight. Everyone who has built a car knows what a huge undertaking this is…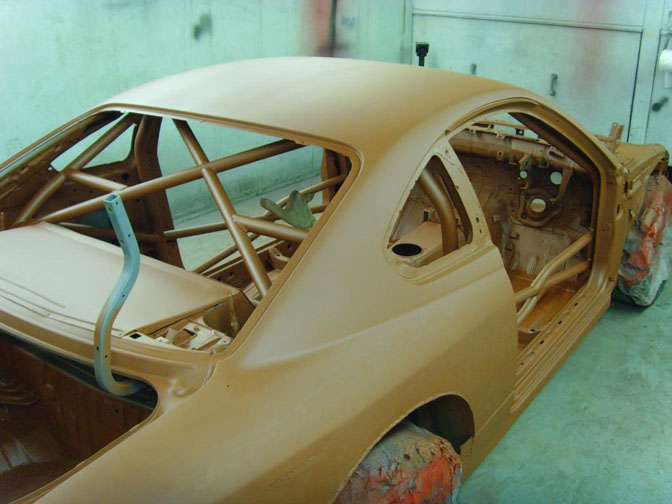 A good look at the roll-cage from the rear… the car has been primed and is ready for its final paint job.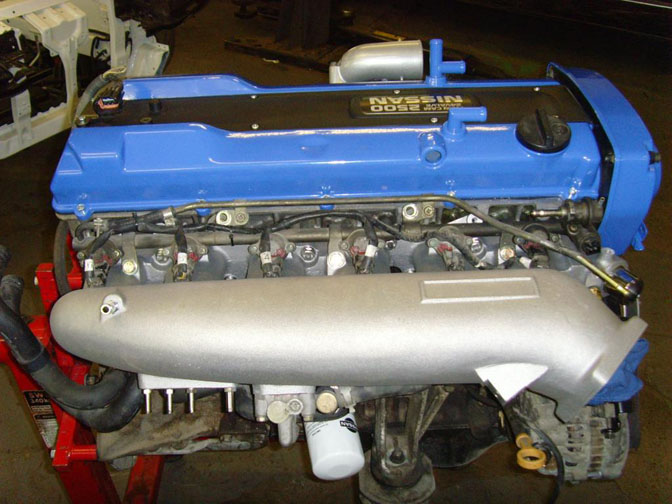 One of the RB25's… it's capable of 430bhp. They are aiming for 500bhp but first they will see how it handles compared to the competition.
For the full build you can log on to Driftworks.
-Jeroen Willemsen