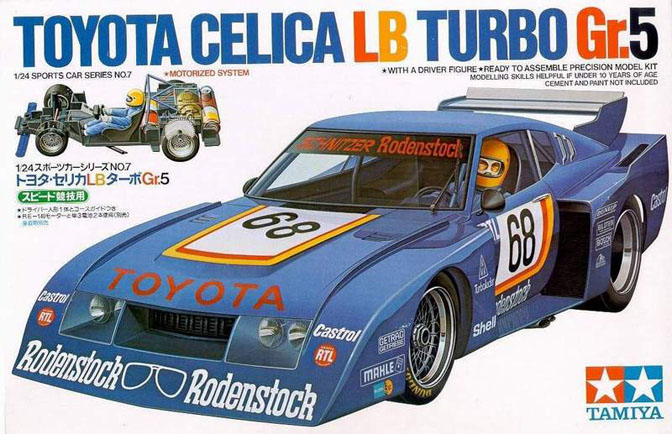 The Schnitzer Group 5 Celica Turbo, in my mind, is an old race car with a bit of an unusual status. This historical Toyota was a rather unsuccessful attempt by the Schnitzer team to build a race car to take on the might of the Porsche 935. Now history is littered by race cars which went up against the mighty 935 and failed…. Most of these cars are mere side notes in motorsports history- soon to pass out of memory.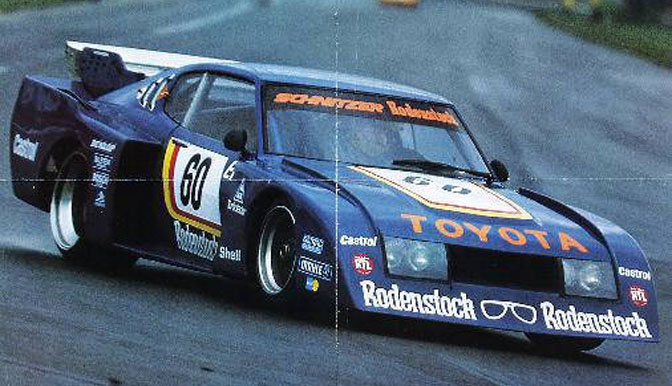 The Schnitzer Celica should have been completely forgotten by now too. Built for the German DRM championship by a squad more famous for their work with BMWs than Toyotas, the car used a 18R type G engine bored out to two liters, mated
to a custom built 16V head. A KKK turbo pushed the power
up to an impressive 560 bhp.
The Celica debuted at Hockenheim on July 30th, 1977. Piloted by Harald Ertl, it qualifed 13th, a horrible 25 seconds per lap slower than the fastest 935. Not a good start! To make matters worse, the car retired after only four laps. The car's second race at Zolder on August 14th 1977 showed a bit more promise: Ertl managed to quality 7th, only 5 seconds off the pole time. Unfortunately the car retired after only three laps. Things started to look better after the Toyota's final DRM outing in 1977: at the Nurburgring on October 2nd it managed an impressive 4th place overall.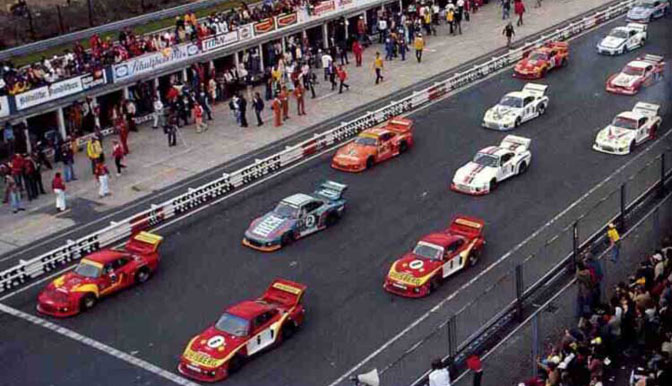 This picture (source unknown) speaks volumes about the insurmountable task the Schnitzer Celica was up against. Could any Japanese car expect to take on the might of Porsche, against top German privateer teams like Joest, Kremer and Gelo?
Now driven by the famous Porsche racer, Rolf Stommelen, the best finish for the Schnitzer Celica was 8th place at Mainz-Finthen on June 18th, 1978. The rest of the season was pure misery, with the car retiring more often that not, with severe reliability issues.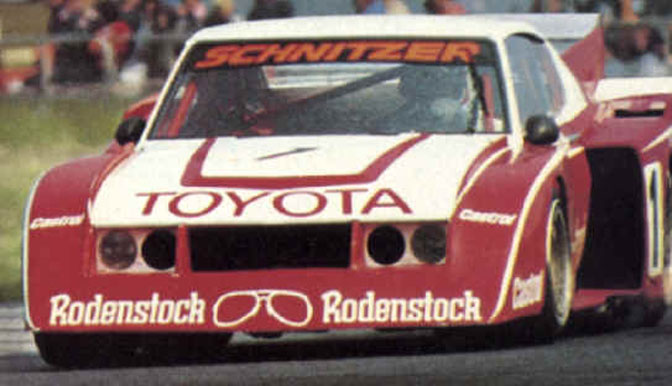 By the end of the season, the project was canned, and Schnitzer went back to full time building and racing BMWs. It's a tradition they continue to this day as the factory wing of BMW's WTCC effort.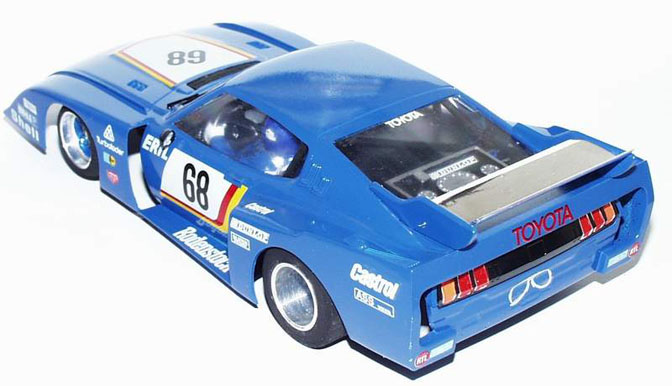 In 1978 another milestone was achieved for the Schnitzer Celica: Tamiya released a 1/24 scale model kit of the car worldwide.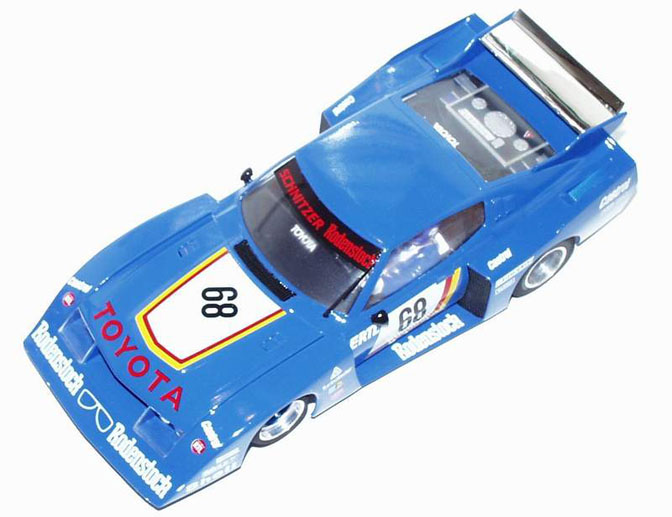 Now I don't know about you, but I distinctly remember drooling over the very model kit way back when…. AFAIK, production of this kit never stopped and from what I can tell, the scale model of the car is more famous than the actual full size version. Do you remember this model kit?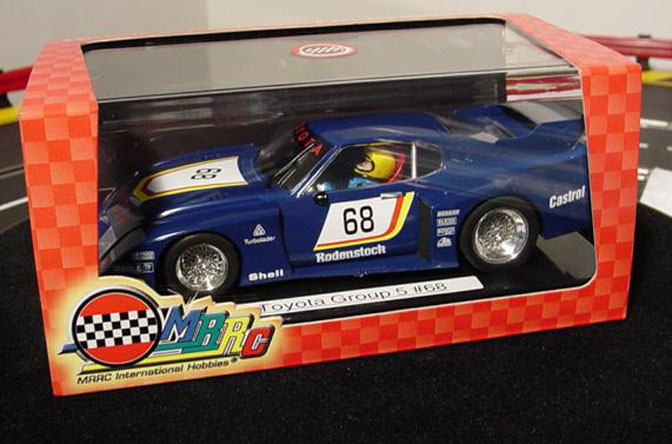 If gluing your fingers together isn't your cup of tea, then you can choose the MRRC produced, 1/32 scale slot car.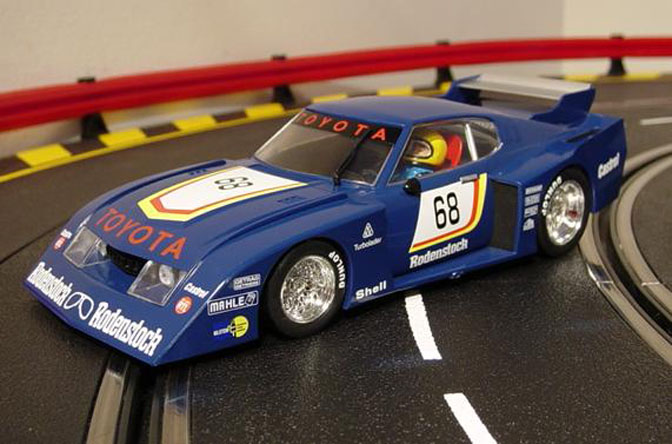 Are any of your guys into slot cars? It's a fine looking replica of this rather obscure Toyota racer…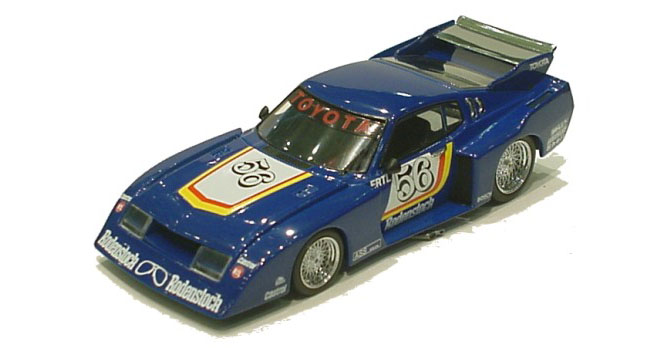 Ebbro also make a 1/43 die cast…. You have your choice of the blue 1977 livery…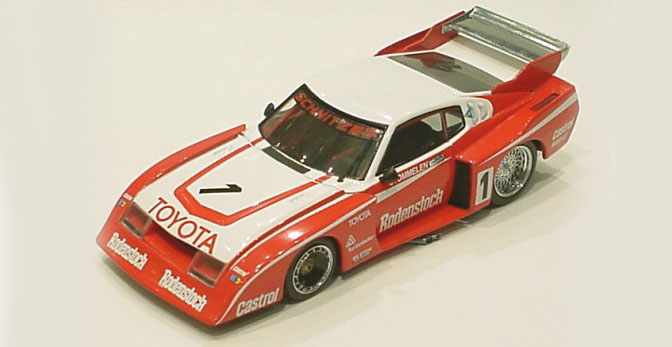 ….Or the 1978 factory Toyota livery.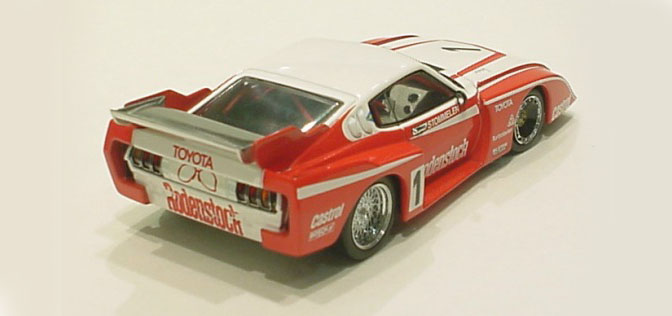 I'm going to need to add this car to my growing Group 5 collection!
Interesting car huh? Not very much is known about the Schnitzer Celica Turbo, but it does live on in scale model collections around the world.
:R
Celica Turbo article at Greatracingcars website.