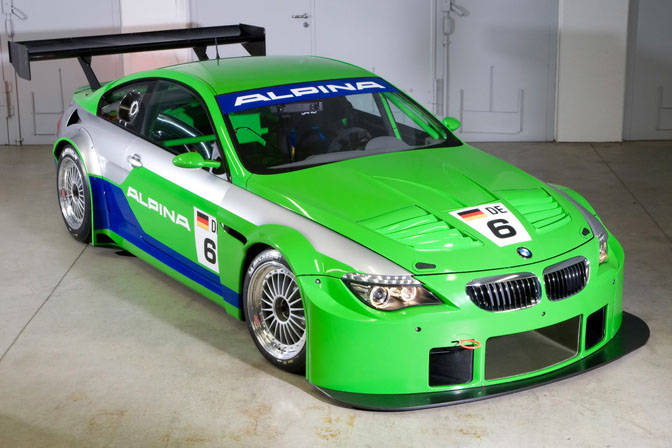 Alpina have released new images of their new B6 GT3 racecar which will compete in the European FiA GT3 championship this year. The car is shown in a 70's retro-style Alpina livery. Shouldn't miss that in your mirrors!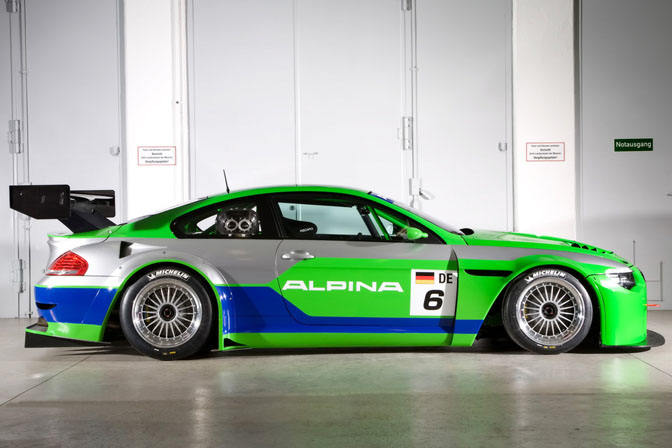 Based on the BMW 6 Series coupe, this race car develops 530bhp and 720 Nm of torque from the 4.4 Litre V8 supercharged engine.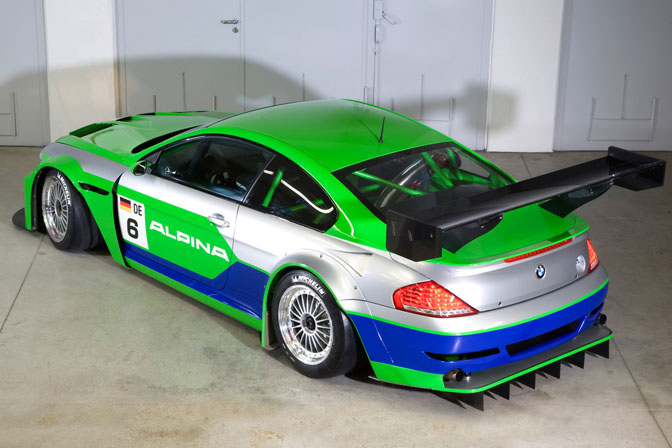 Top speed is estimated at 177mph and accelerates to 60 in 3.9seconds.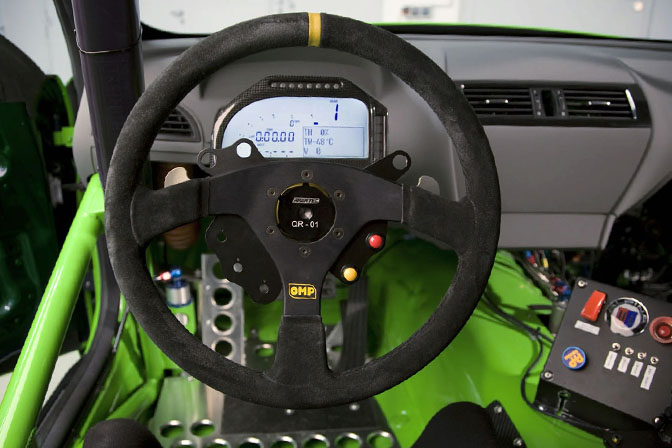 This latest entry is the 12th manufacture for the championship. It looks as if Alpina will run a works team, as well as offering the car to other teams.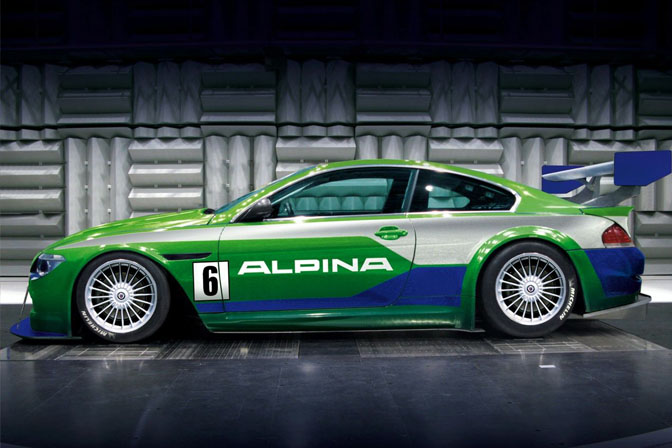 The car will be shown at the Geneva Motor Show next month. Meanwhile rumours in the UK suggest Nissan will be coming out to play with a 370Z.
– Andy Blackmore