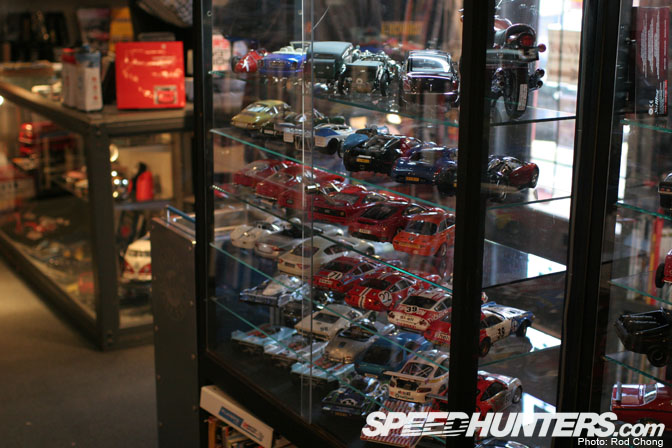 2009 for a lot of people, myself included, has gotten off to a bit of a poor start. It seems that every day brings more bad news: the world economy is in a meltdown, people are losing their jobs, their homes and we're not sure if several of the world's automotive companies will last the spring. It's all doom and gloom isn't it?
So when I'm feeling a bit low, where can I turn, to make myself feel just a wee bit better? Aside from the affections of my lovely lady, I quite enjoy immersing myself in automobilia. I collect both motorsports books and die casts models…. and one of the best places in the world to find these items is Wilkinson's Automobilia in Vancouver, Canada. It's a little slice of happiness in a seemingly dark, moody world.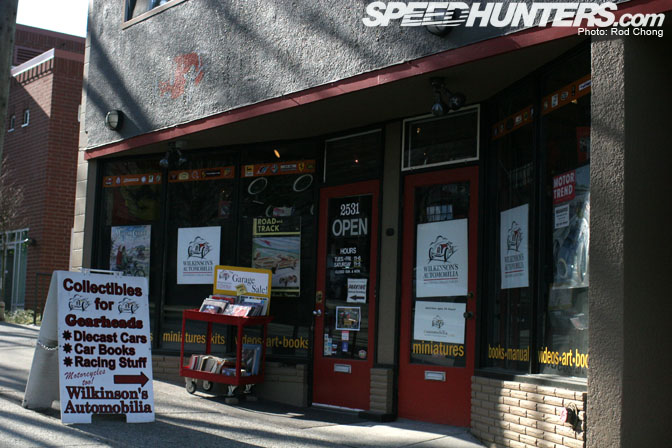 Collectibles for Gearheads… sounds like heaven to me.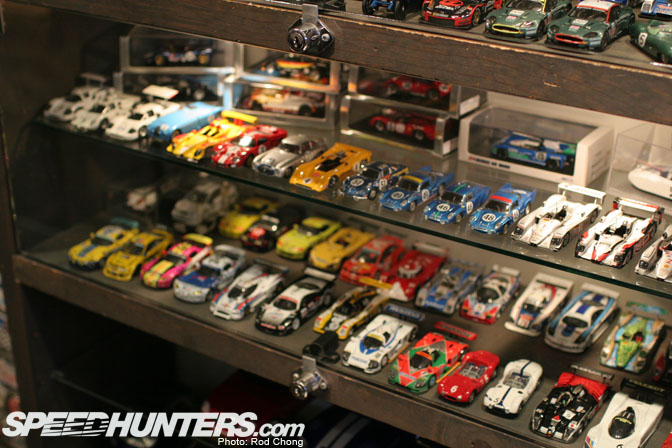 Inside are cases and cases of die cast joy…. my wife was comparing my growing 1/43 Group 5 race car collection to little candies….I'd have to agree with her…. 
This appears to be a Le Mans and GT themed cabinet.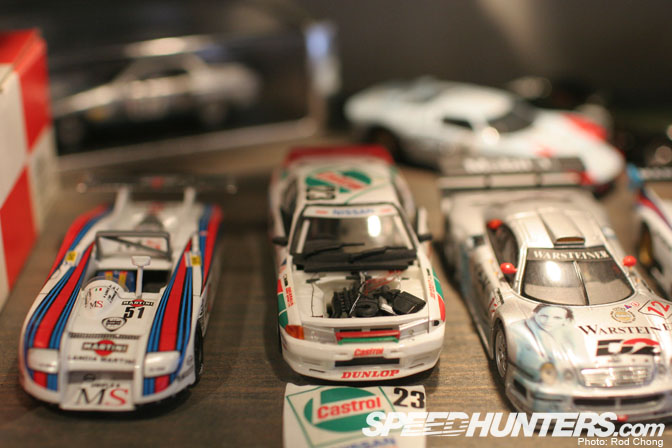 A nice cross section of racing history: A Group 6 Lancia, Godzilla R32 touring car and a 1997 FIA GT Mercedes CLK-GTR…. all very fine models.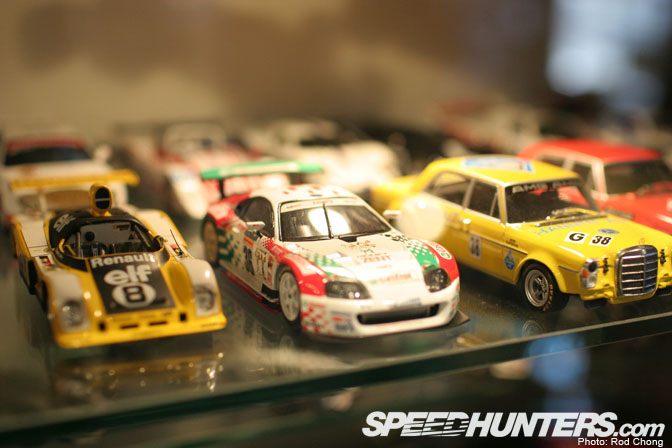 Le Mans meets JGTC meets ETCC…. nice one…..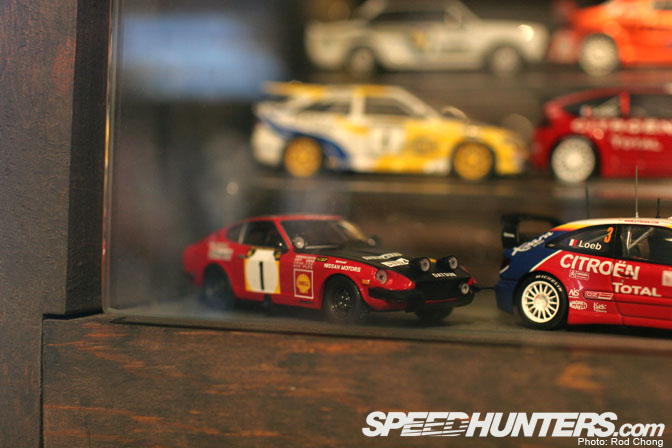 Moving across the shop we find ourselves at the Rally cabinet.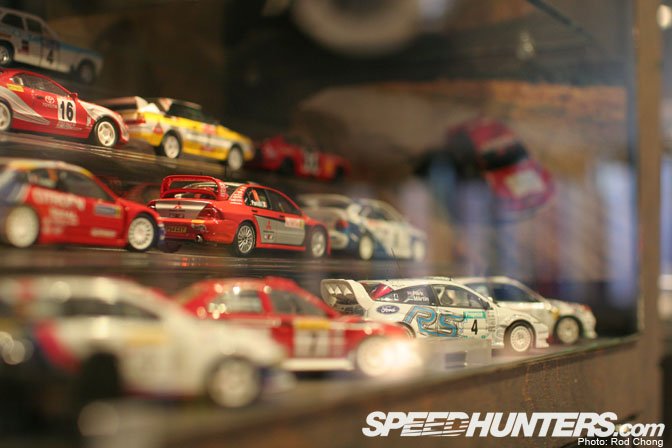 Do any of you collect WRC cars? The entire history of modern WRC seems to be here in one spot.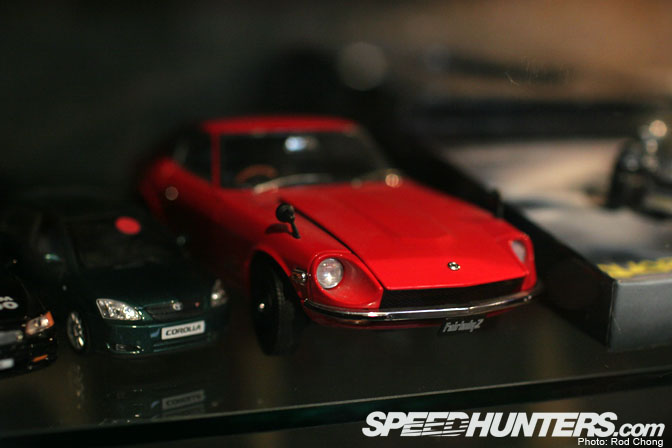 Hey in Japan do people day Fairlady Zee or Fairlady Zed?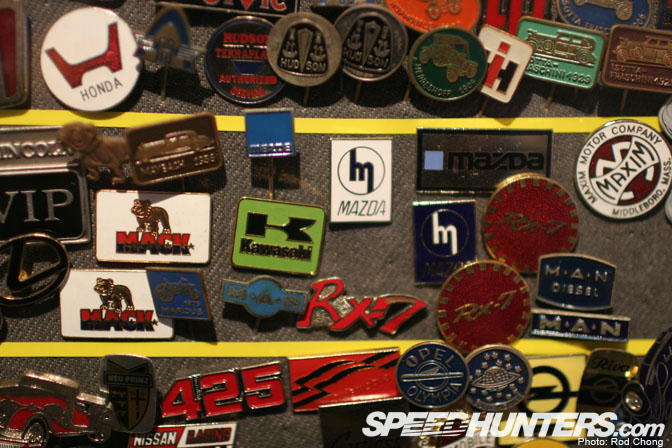 I was looking for some vintage Toyota pins but didn't see anything…. Mazda is well represented though.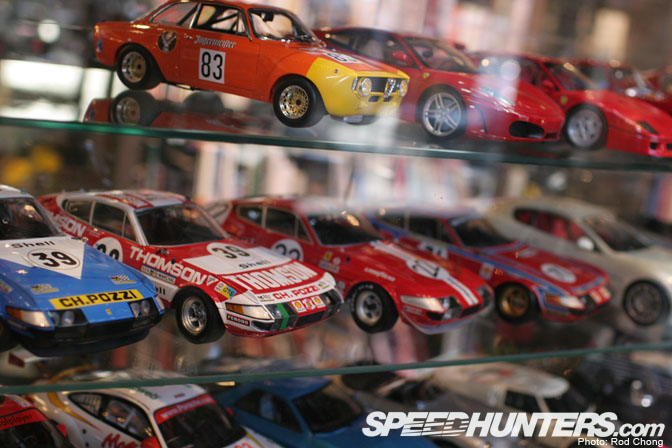 And on to the 1/18 scale displays… Someone has a fetish for Daytonas I see…. One of my fav Ferraris.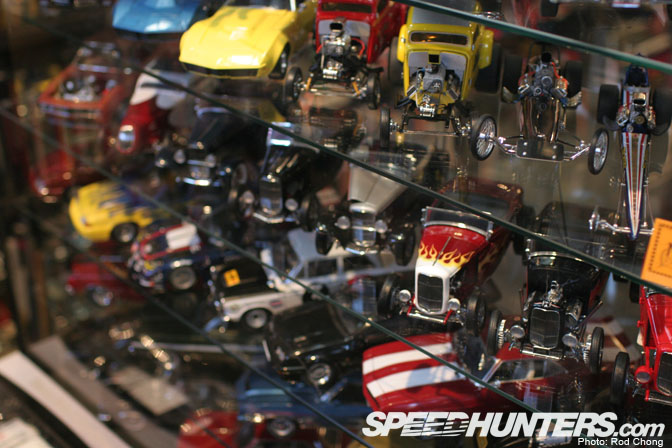 The next display over is devoted to dragsters, rods and muscle cars. Anything appeal to you?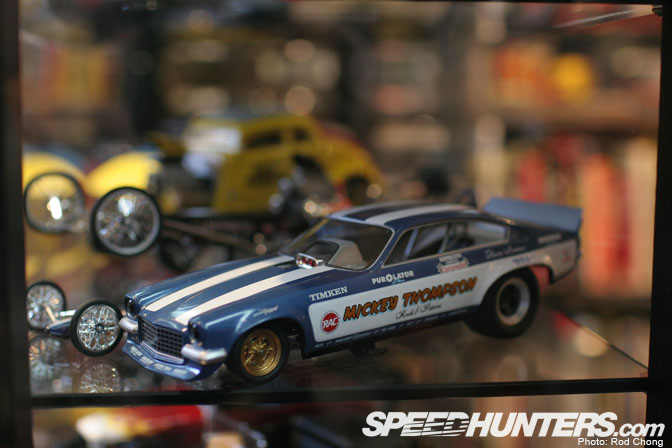 Love this Mickey Thompson 1/24 scale Vega Funny Car… makes me feel like I'm 4 years old all over again…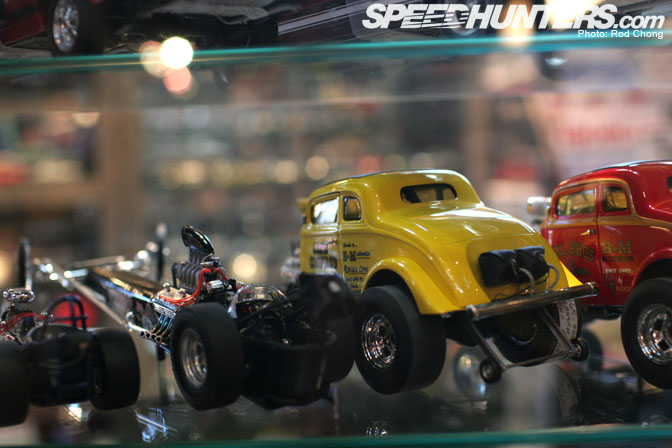 … if I had to drop some cash on one of these models it would be for a '33 Willys Gasser…. so cool…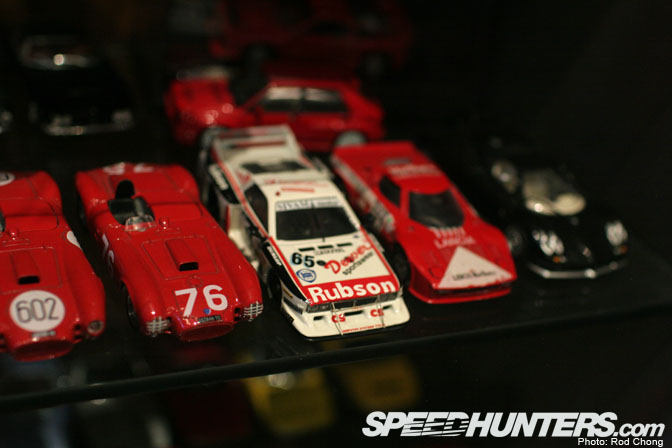 I am trying to contain my die cast collecting to only 1/43 scale Group 5 cars…. this 1982 spec Lancia Beta Monte Carlo Turbo is currently keeping me awake at night… I would prefer the Martini version of the car though….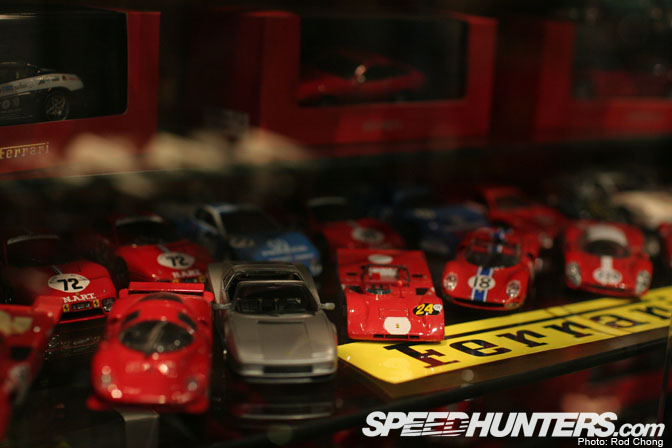 I did end up picking up the blue Pioneer Ferrari 512BB LM in the second row…. if I was a full on Ferrari fan I'm sure I'd be bankrupt by now! Look at all those vintage sports cars!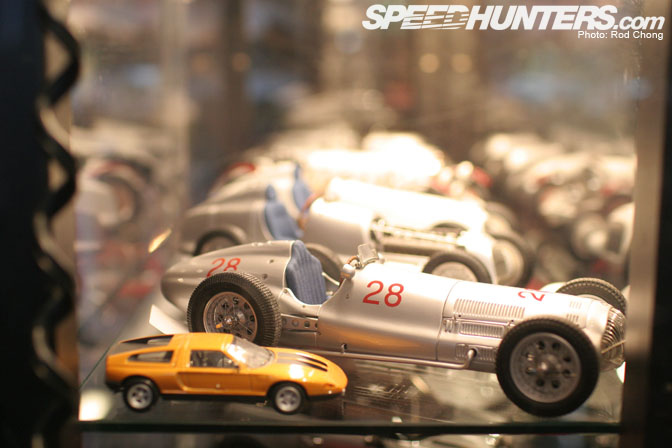 … some 1/18 Auto Unions. Amazingly detailed models… how come there aren't any high quality drift or time attack models like these? If such models were available would you buy them?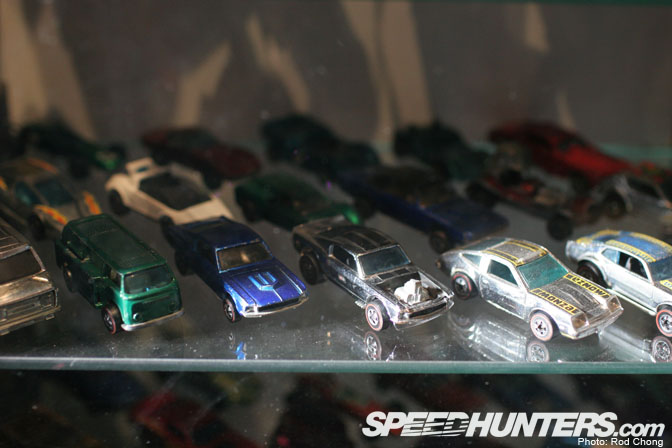 Other parts of the shop are devoted more towards vintage automobilia like these old Hot Wheels. I used to have a few of these cars.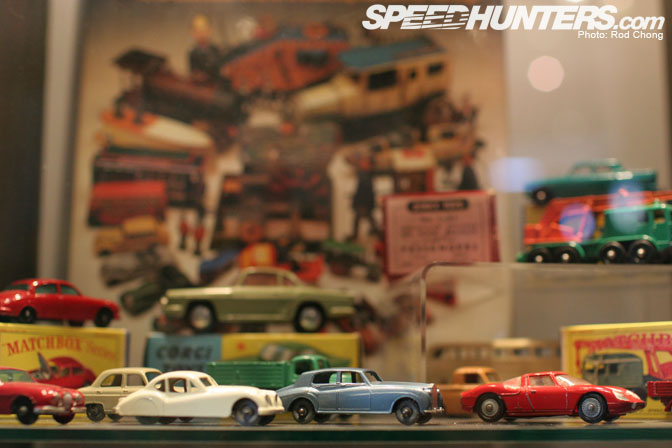 In the shelf above, are these Matchbox and Corgi models… something I've personally never gotten into.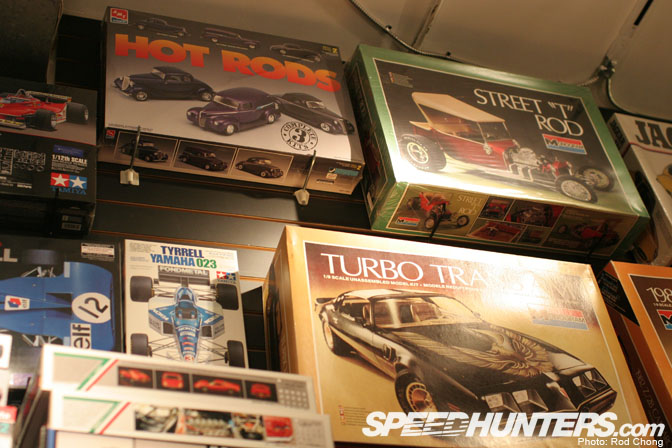 I remember when I was a kid I would spend hours hanging out at the local hobby shops looking at all the model kits. Large scale models were always on the top shelf; well away from my small arms… they always seemed to be made of unobtainium…. Wilkinson's follows this trend by mounting these kits far, up near the ceiling…. thus increasing a sense of desire no doubt!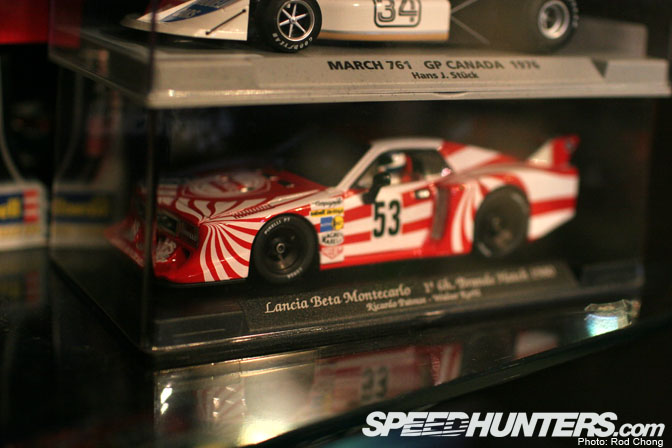 I'm pretty sure that Scalelectrics are not geared at all to kids are they? How many 7 year olds are going to be pining after a 1979 spec Group 5 Lancia? Not too many I'm sure…. Me though on the other hand…..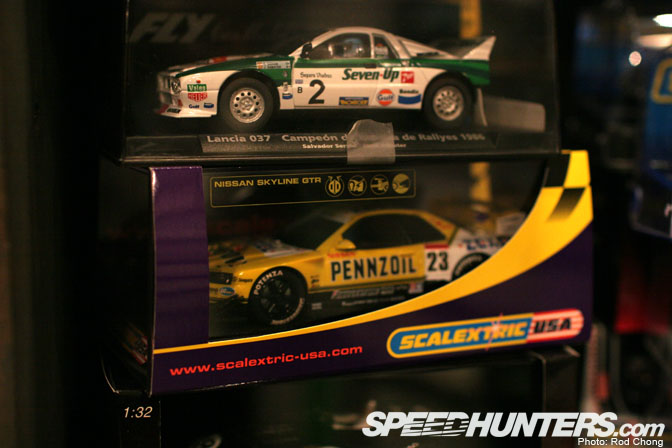 If JCTC slot cars are your thing then there is a fix for you….. or Group B rally cars? No problem…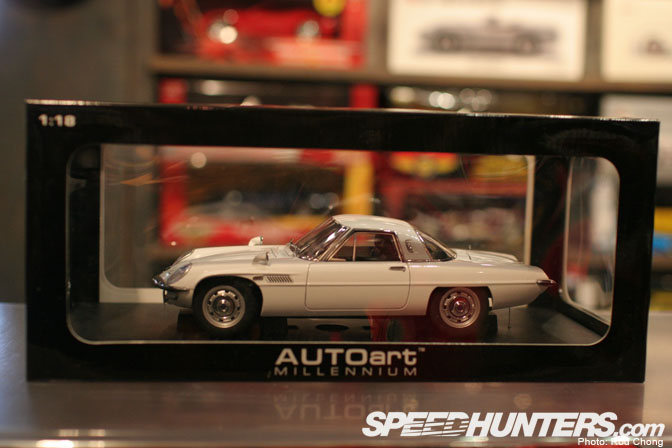 This 1/18 Mazda Cosmo stopped me dead in my tracks. Looks like a beautifully detailed model.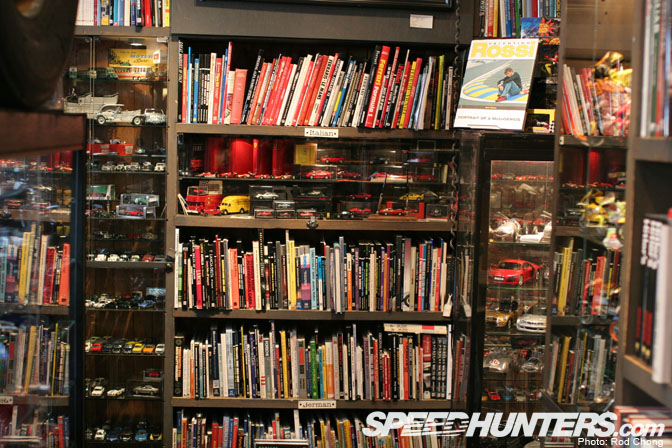 Of course model cars are only a portion of the joys on offer at Wilkinson's. They have a great selection of new and vintage automotive books, manuals and magazines to cover any of your car interests.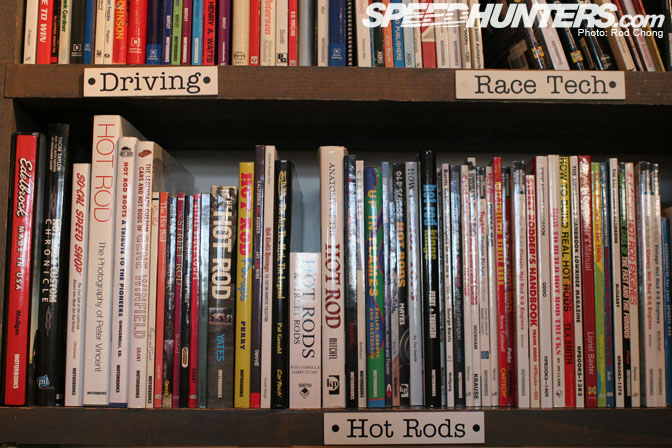 I usually have a close look at the hot rod section….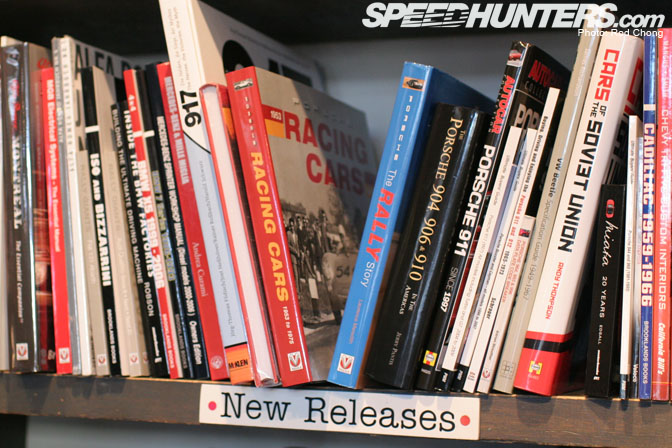 See anything you like?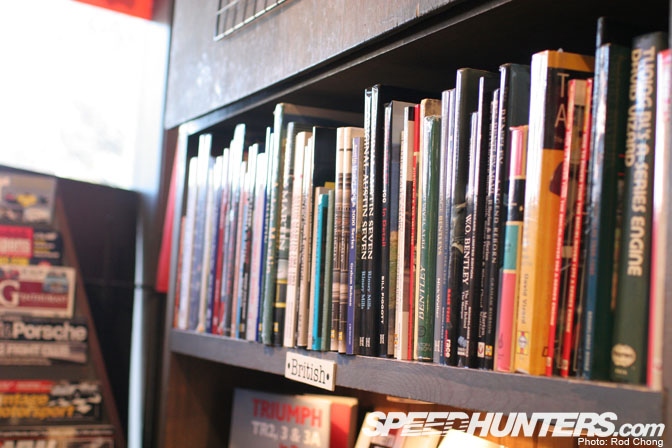 The British car section is quite in depth…. You would expect UK-ish people to spend a lot of effort cross-examining their automotive history and culture…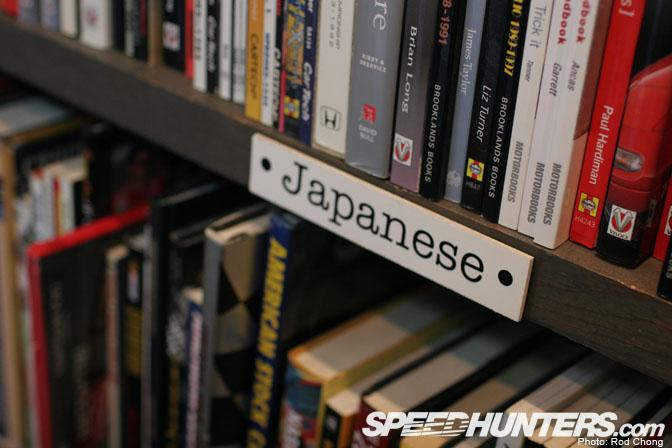 By contrast, the Japanese book section to me feels like it has less depth. Perhaps the scene is not old enough for a wide selection of serious cultural or history books to have been produced? Not sure.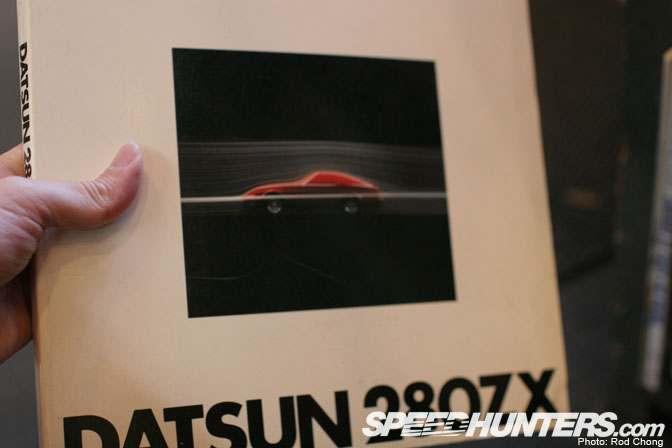 I did quite like the look of this vintage Datsun 280ZX book though. Love the cover illustration.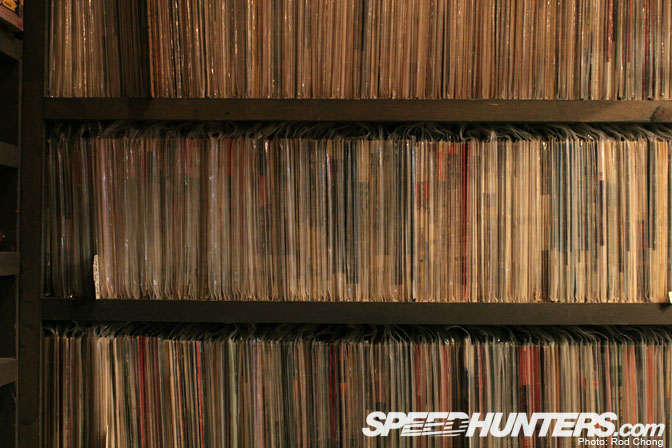 There are shelves and shelves of vintage magazines and service manuals at Wilkinson's… quite incredible no? I feel so blessed to live a few blocks from this fantastic shop.
So can you link us up to your own local automobilia shop? I'd like to know how many stores like this exist around the world.
:Rod