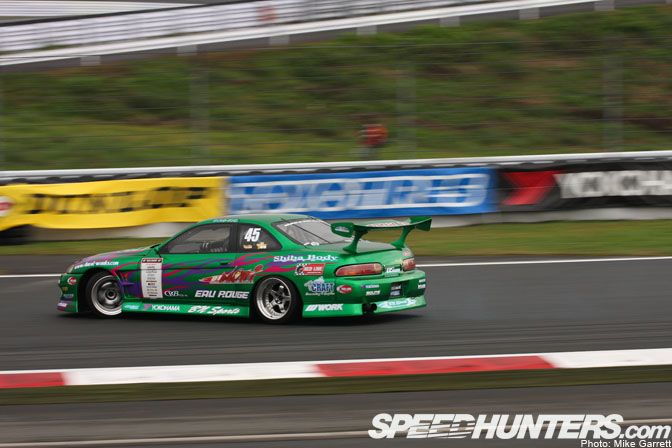 When it comes to Toyota drift cars, there's basically two paths. You have the light and nimble AE86 OR the big turbocharged monsters like the Chaser and  Soarer. For this post I'll be paying tribute to the latter – the "big" Toyota drift cars seen in D1 Grand Prix competition over the past few years. When I say "big" Toyotas here, I'm pretty much referring to anything other than the AE86 (don't worry, those will be featured next time).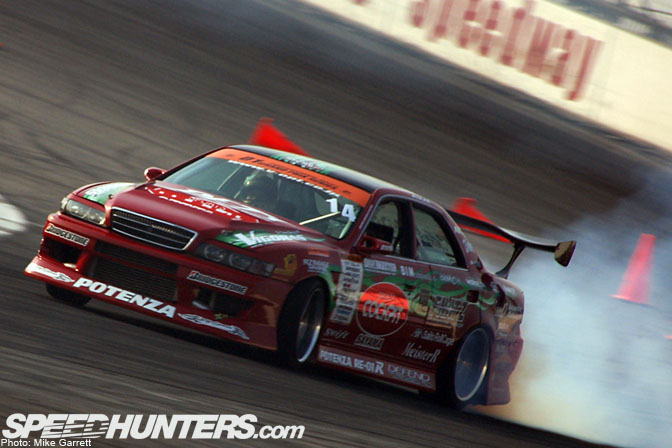 Daigo Saito just might be the world's biggest JZX freak – he's been drifting competitively behind the wheel of Toyota sedans for years. His past competition cars include a JZX90 Mark II, a JZX100 Chaser, and of course his JZX100 Mark II championship car from last year. This photo shows the Chaser that he brought to Irwindale in 2006. I'm betting it will be a tough transition for Daigo going from the proven JZX chassis to his new Mustang…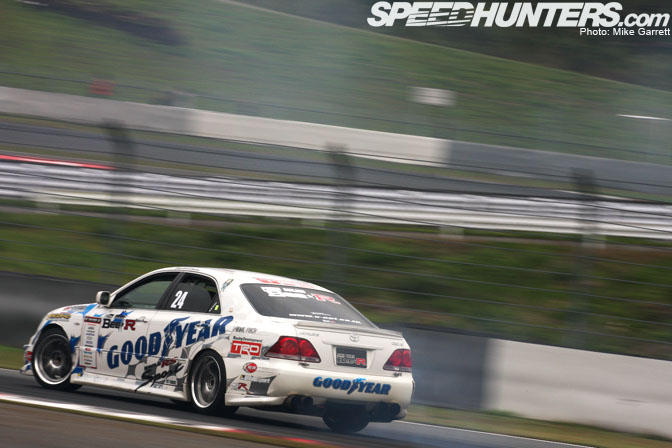 When talking about the "big" Toyotas in D1, they don't come any bigger than Masayoshi Tokita's Zero Crown. This year Tokita will be entering his second season behind the wheel of this 2JZ-powered luxury sedan. Without a doubt it's one the most unique cars currently running in D1, and probably the biggest as well.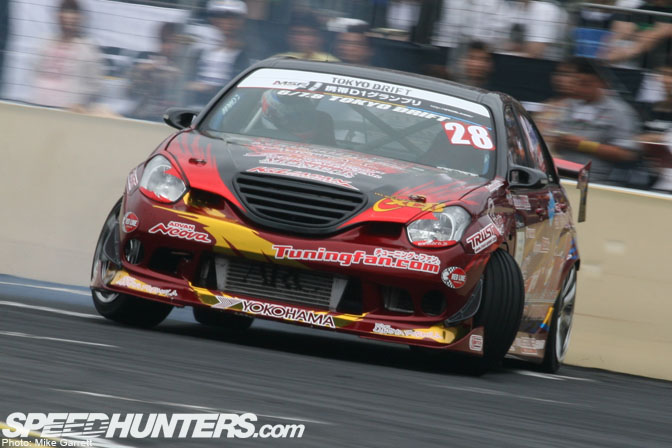 Hirota's JZX110 Verossa also gets plenty of points in the "unique" category. Even in stock form, the curvaceous Verossa is one of the most bold looking Toyotas ever made.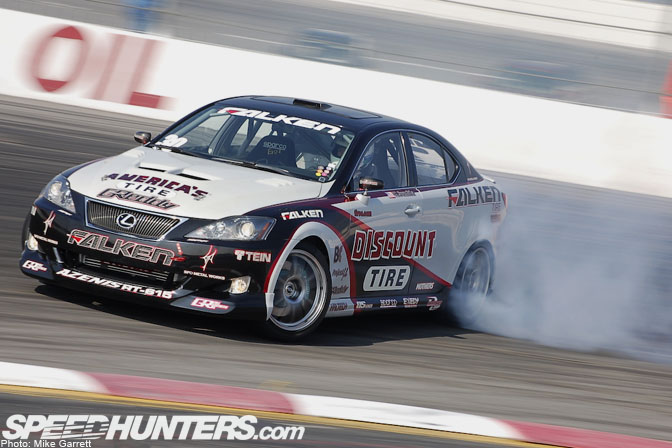 How about an American contribution? Here we see Hiro Sumida piloting the Discount Tire/Falken Lexus IS350 at the '07 D1 Irwindale finale.
Hmmm…looking at these Irwindale pics is getting me excited to come back to California!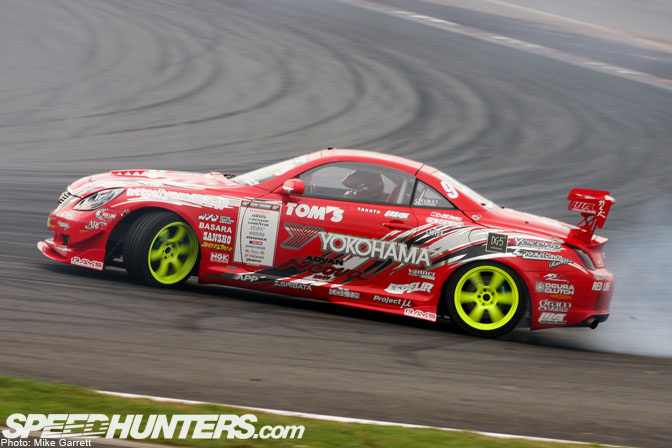 Toshiki Yoshioka's TOM'S Lexus SC430 is another one of the outstanding Toyotas on the D1GP roster. Last season was spent getting the bugs worked out of the car's setup so hopefully '09 will be Toshiking's time to shine in the new Lexus.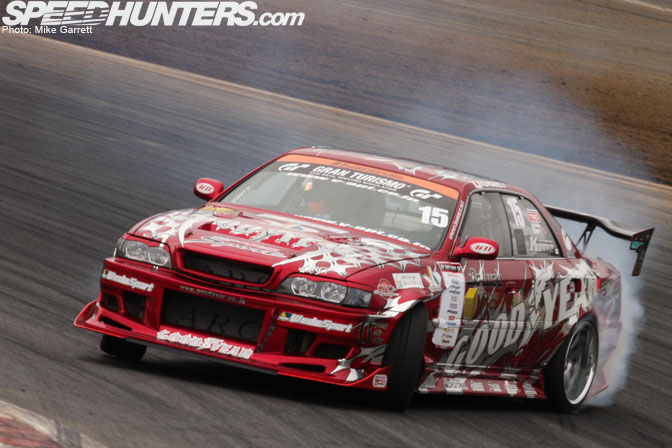 As if being a good looking sedan with a capable chassis and tons of power wasn't enough, tuned JZX cars also have one of the most aggressive exhaust notes on earth. Here's Kuniaki Takashi's JZX100 Chaser at Fuji Speedway.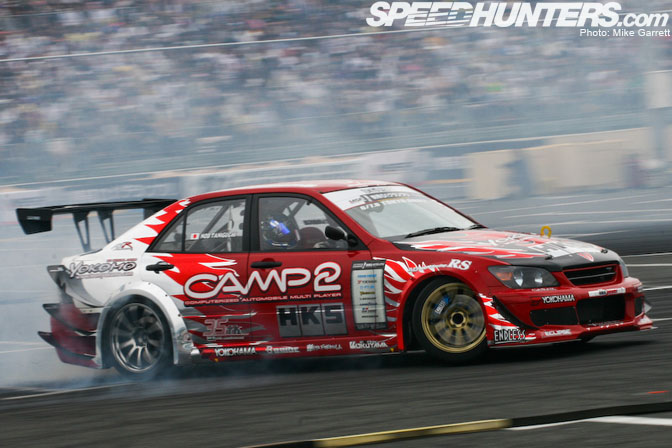 Can't forget about the HKS IS220-R Altezza driven by NOB Taniguchi. Speaking of HKS and NOB, expect a feature on another HKS-built and NOB-driven Toyota sedan coming very soon on Speedhunters…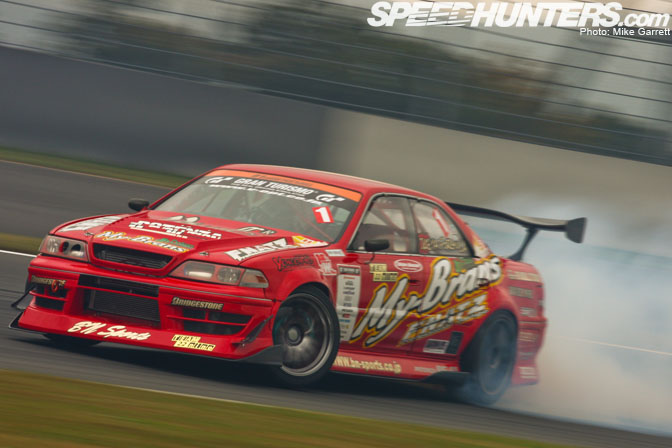 With Daigo Saito switching to the Mustang for '09, I wonder what's to become of his 800ps JZX100 championship car. Hopefully we'll be seeing Daigo and the Mark II stateside for some D1GP USA events this year.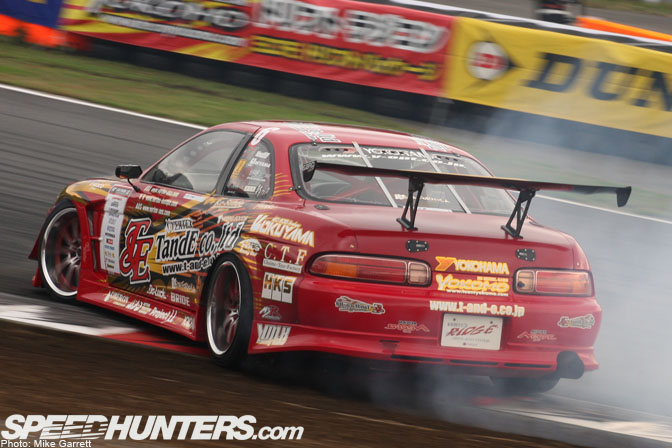 I think it's fitting to close this post out with Takahiro Ueno's JZZ30 Soarer, the most recognizable "big" Toyota ever to see action in D1. Ueno maybe moving over the Bimmer in D1, but for some reason I don't think we've seen the last of the old red Soarer…
-Mike Garrett