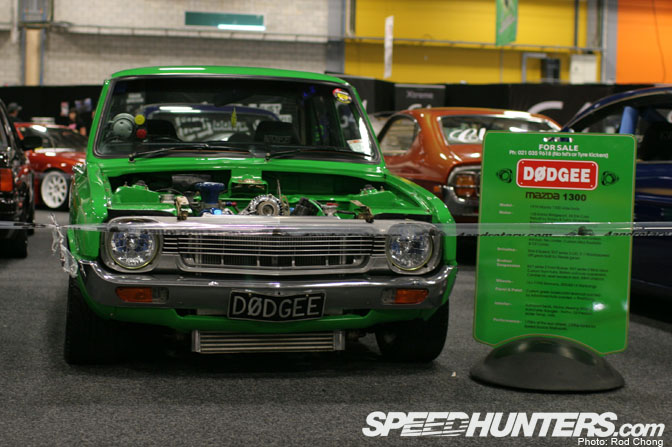 By the time you read this article, I'll likely be in the sky somewhere over the Pacific Ocean on my way back to cold and damp Vancouver, Canada. I need to leave for the airport in around 40 minutes so I'm going to quickly show you photos of all the beautiful classic Japanese cars from last weekend's 4&Rotary Nationals in Auckland New Zealand.
Hmmmm I wonder how much this Mazda 1300 is selling for. Looks completely mint…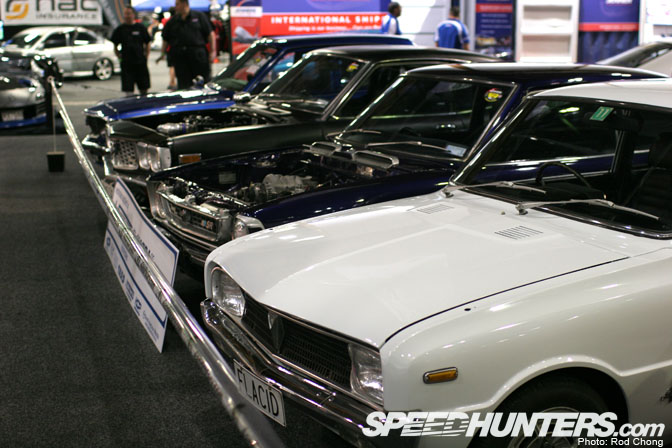 I was quite taken aback to some degree at just how many cool vintage Japanese cars were on display at the show. It's not necessarily billed as a vintage show per say, but still these cars took up at least a third of the floor, if not more.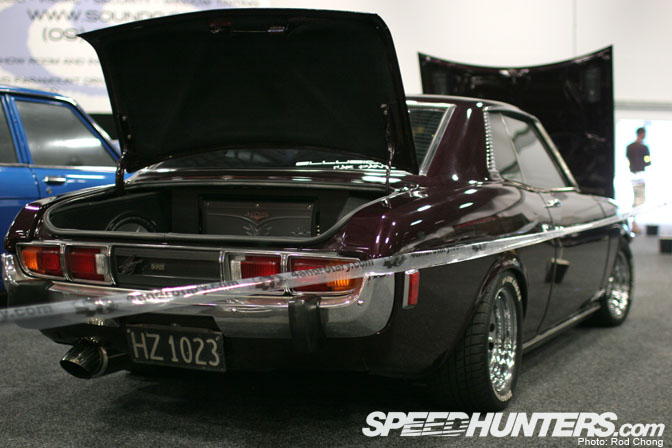 What do you think of this Celica? Pretty fantastic all around, no?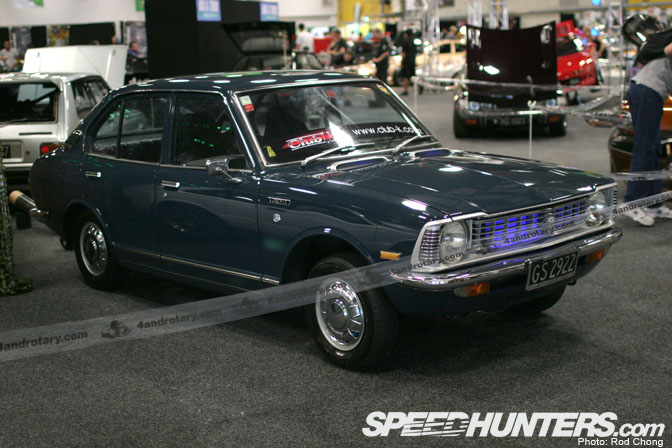 I'd say maybe a third of the vintage cars were completely stock, although this old school Corolla seems to be glowing from the inside. Perhaps it has a hydrogen cell powerplant?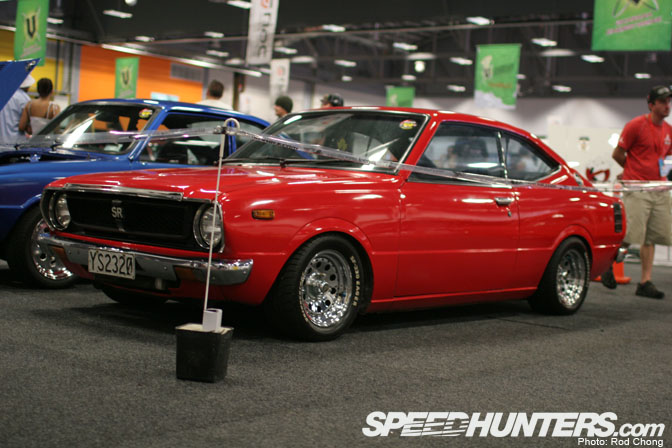 Ahh another person for Antonio to become friends with, if this is your car get in contact!  Antonio will be your friend!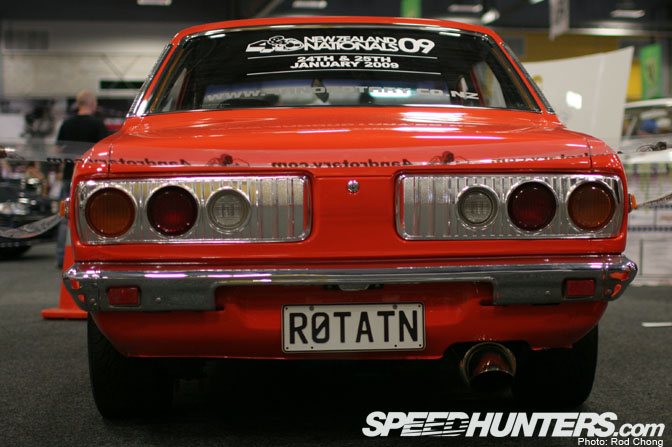 In talking to the NZ Performance Car Editors, they told me that the Rotary scene is probably the oldest Japanese car community in New Zealand. It dates back to the 1970s…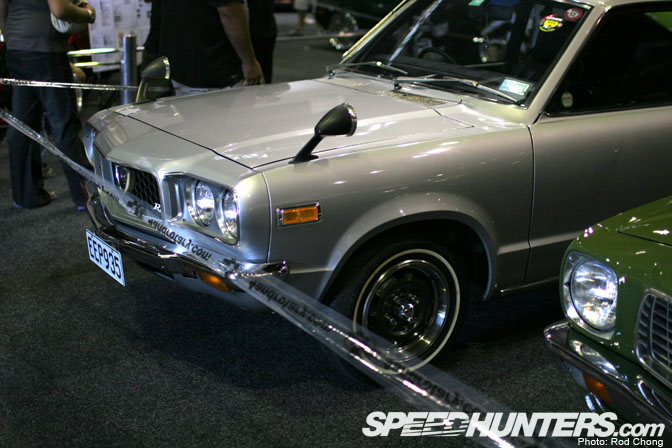 The rotary popularity was pretty clear at the show. Would our NZ readers agree with that?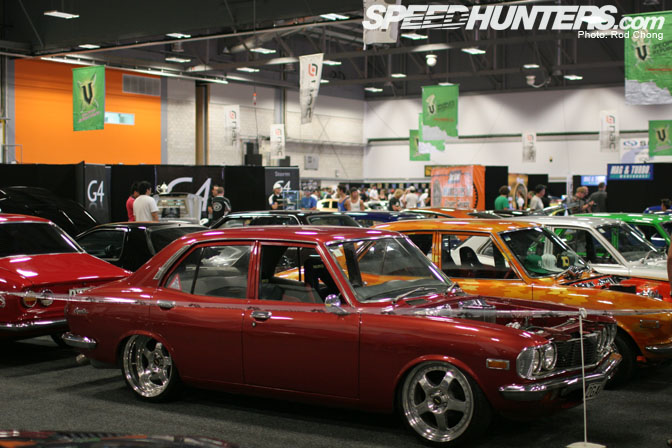 Some big rim styles….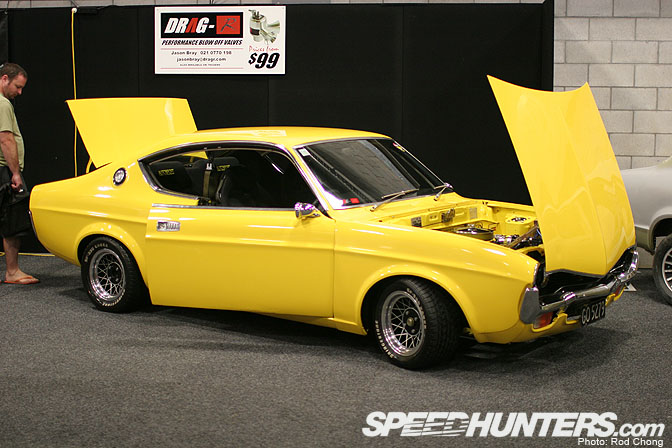 Or are small rims the only way to go?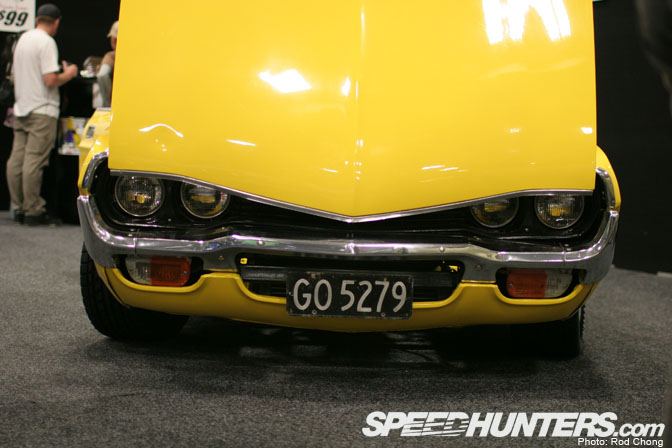 This RX4 was mint. Reminds me a little bit of the Kenmeri Skyline…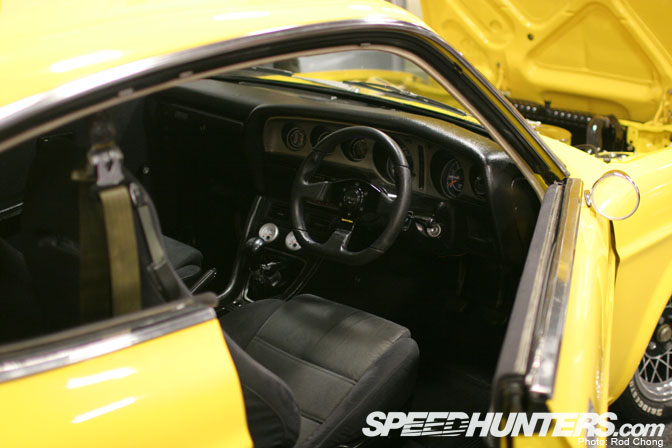 Just sooo clean…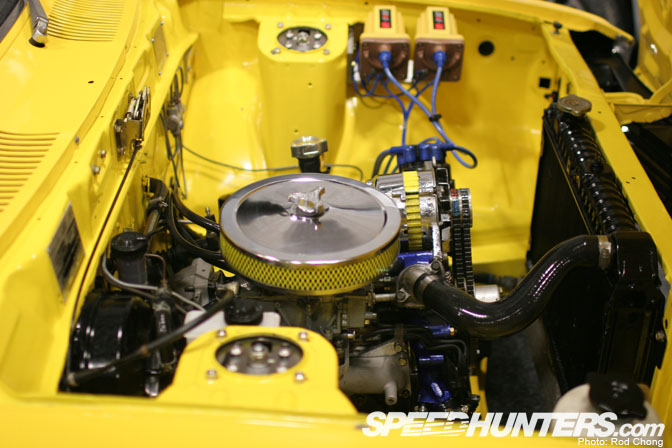 I'm not used to such empty engine bays. Check the oil filler cap…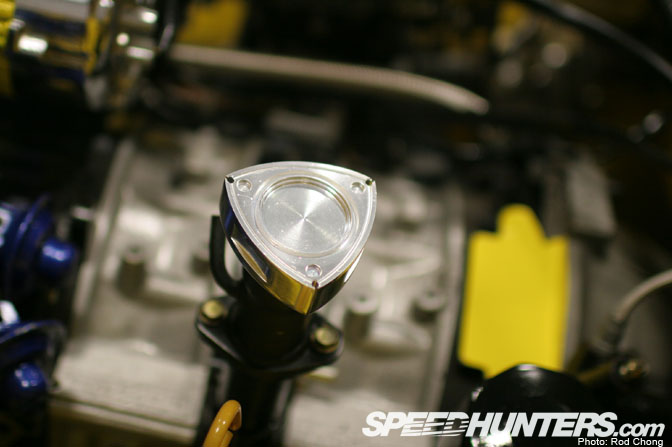 It's a nice touch..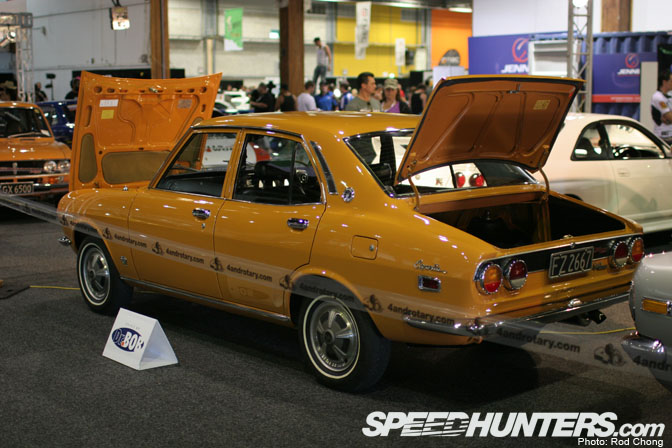 I would have to say that the vintage Rotary scene in NZ must be one of the strongest of it's type in the world. Does anywhere else in the world compare? Australia maybe?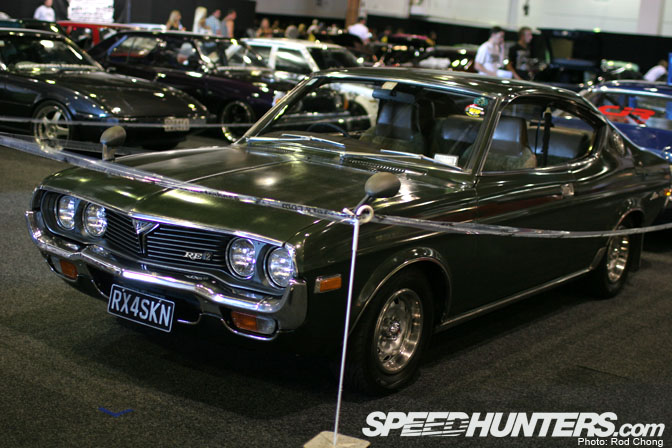 This post is pushing my rotary knowledge to the limit! A stock RX4 if I'm not mistaken….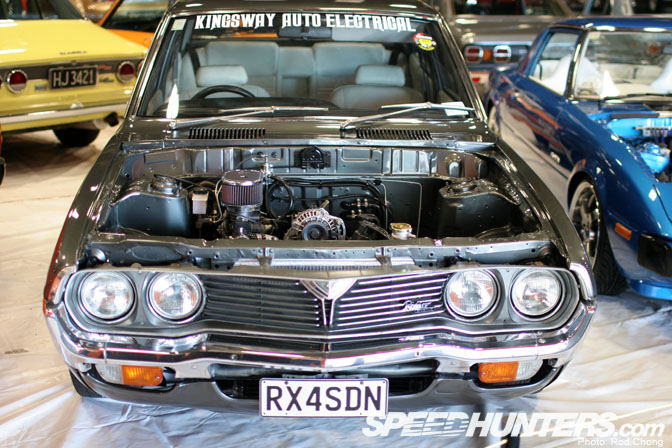 And another….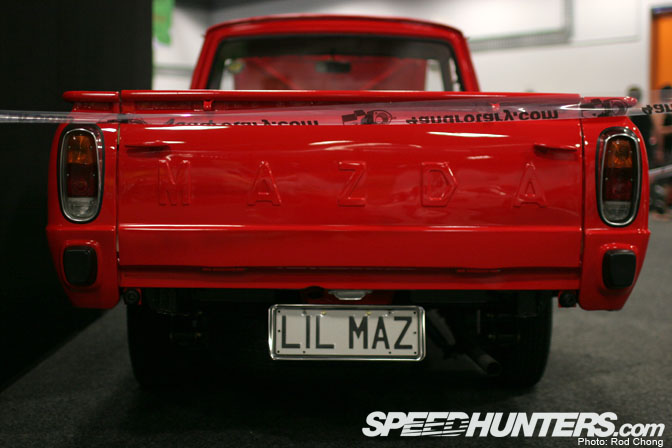 A vintage truck like this would look very cool slammed with stretch and offset…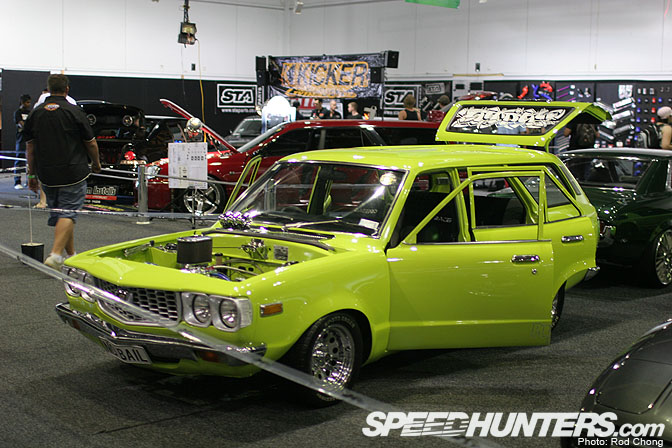 Another 808 wagon with a RX3 face conversion.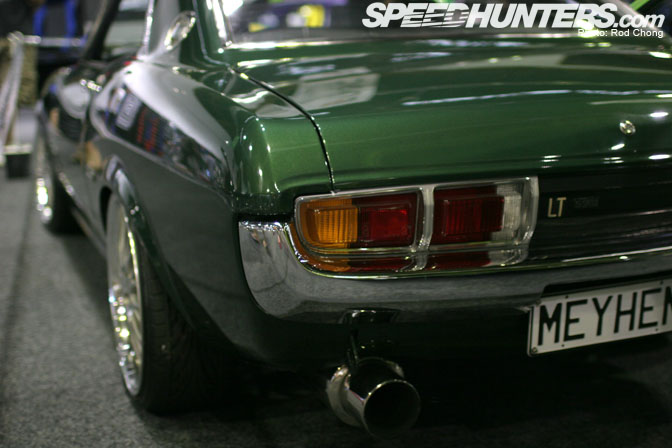 The owner of this Celica opted for the big rim look. The fitment of the rims is tight though…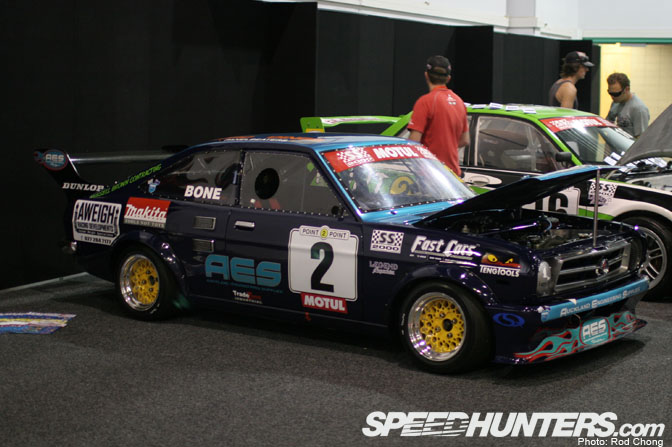 A very cool Nissan (Datsun?) Sunny. Or is that Datsun 1200 for Kiwi folks?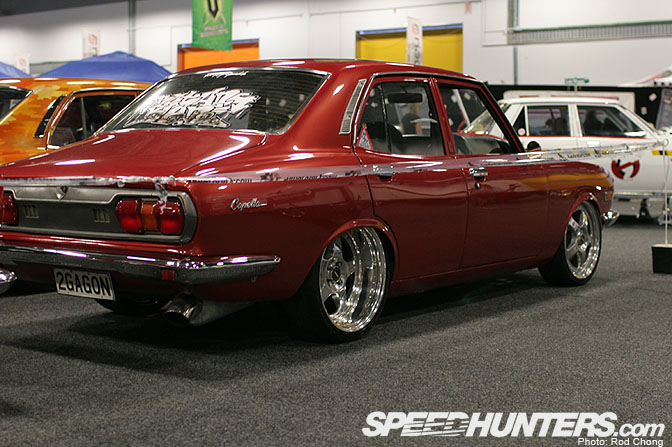 What do you think… are the wheels working?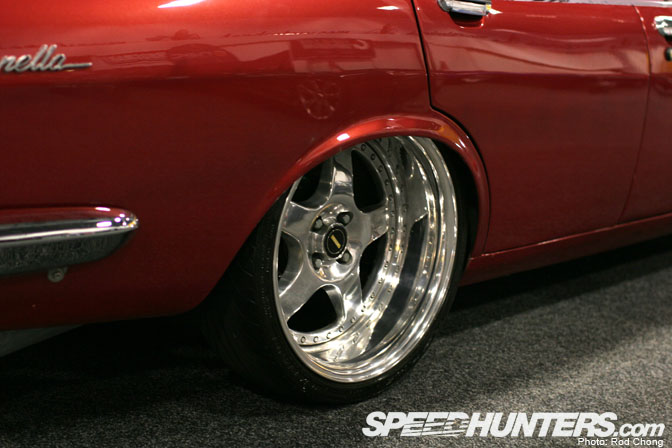 Too big or just right? I think this might be one of the better examples of the Oceanic big rim style on old school cars.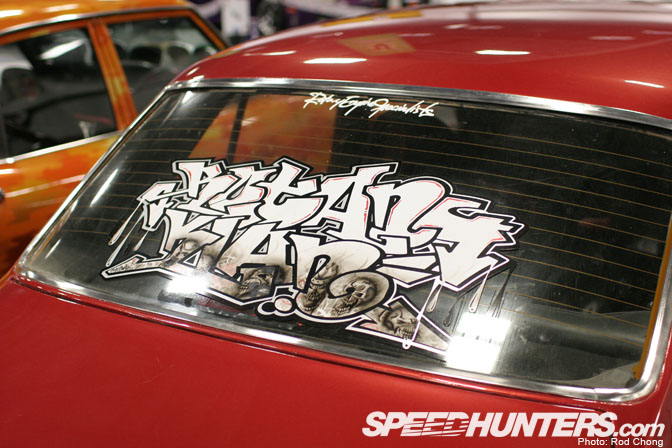 If I can work out the graffiti,  this says "Rotang Klan". A crew of around thirty rotar-heads that the drifter Mad Mike is a member of…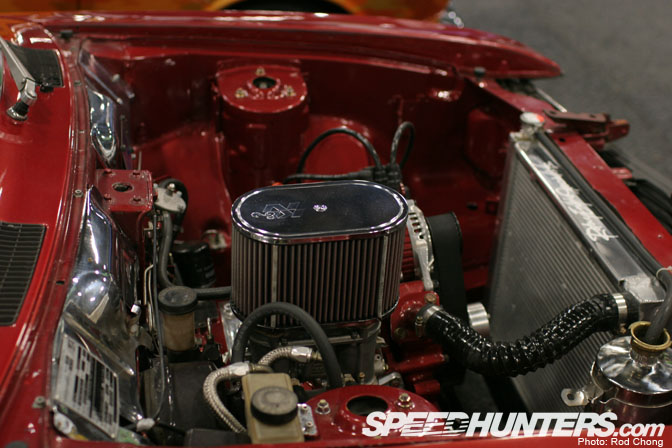 You have to commend just how clean the engine bays on these cars are kept.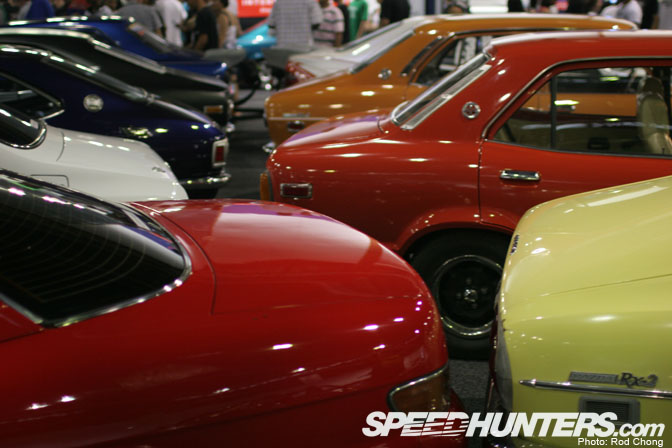 Can you name all the cars in this shot?
OK I have to catch my flight…
TTYS…
:Rod Chong