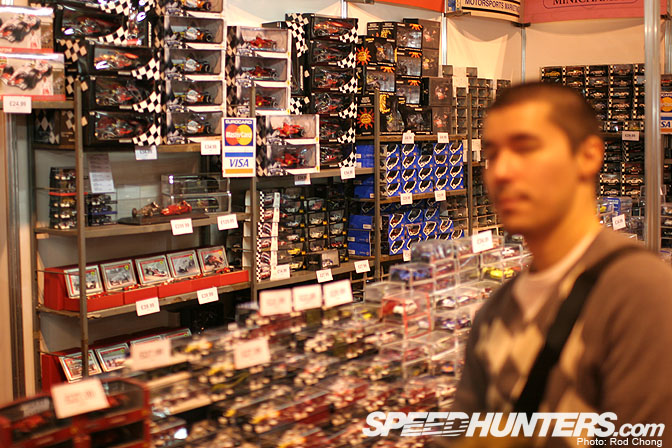 I think it's fair to say, most of us spend a lot of time dreaming of all the different cars we'd like to drive, build and own…… Unfortunately though, unless your name is Jay Leno, it's probably these automotive imaginings will likely just remain pipe dreams. After all, it's not completely practical to have a garage filled with 200 cars is it? Well, luckily for us regular mortals, there are many forms of automobilia, other than collector cars, to fill your home with.
….And at the Autosport show there was a fair amount of these collectables to purchase…. bordering on the dangerous….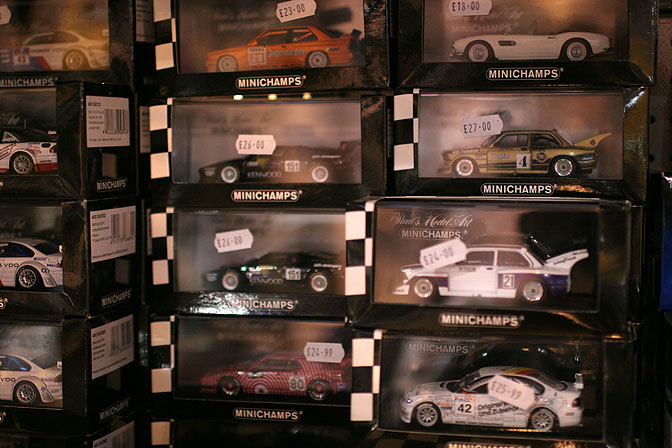 The BMW Club had a great collection of Bavarian related model cars and books for sale… I ended up purchasing one of these models… can you guess which one?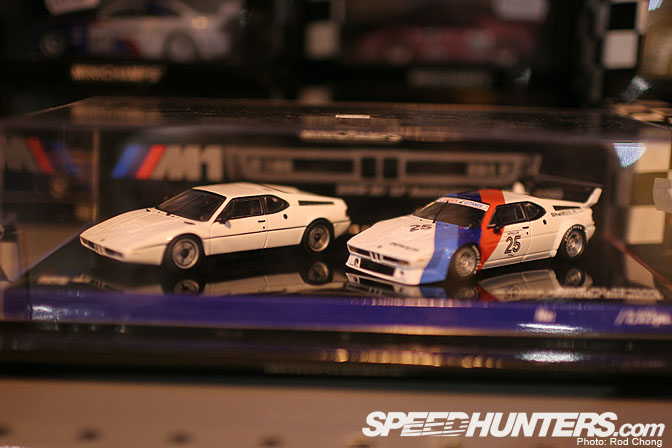 Nice 1/43 scale M1 box set…. I used to have an AF/X slot car of the one on the right.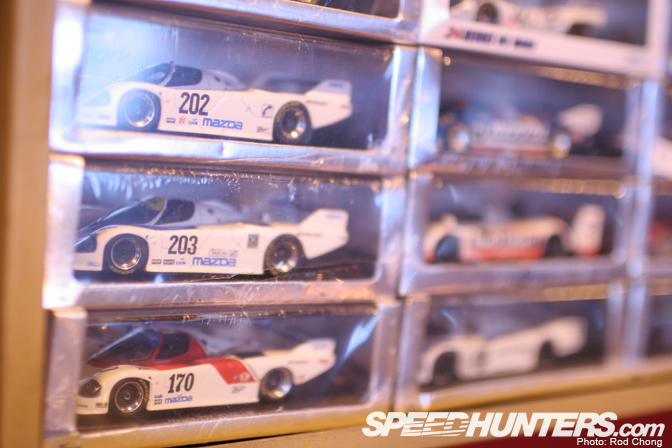 One cool element about the European 1/43 collecting scene, is that pretty well any race car, from the legendary to the obscure, are available for sale. These three cars are the Mazda 757s; a mostly overlooked predecessor to the more famous 787B.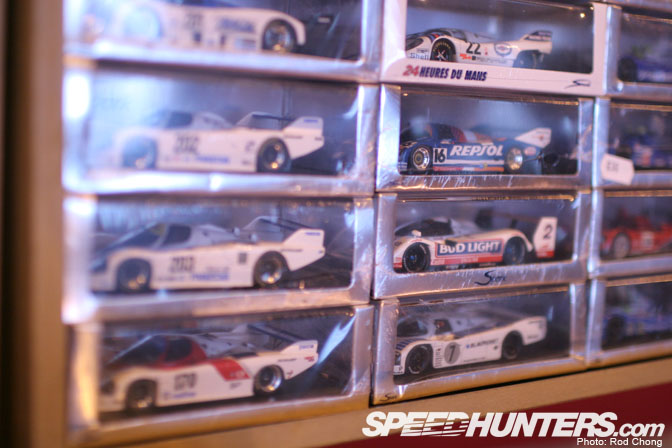 If unknown Mazda prototypes don't float your boat, then we can rack focus to some more celebrated Prototype offerings: Top to bottom: Martini Porsche 917, Repsol Porsche 962, IMSA GTP Spec Jaguar XJR14, Joest Porsche 962.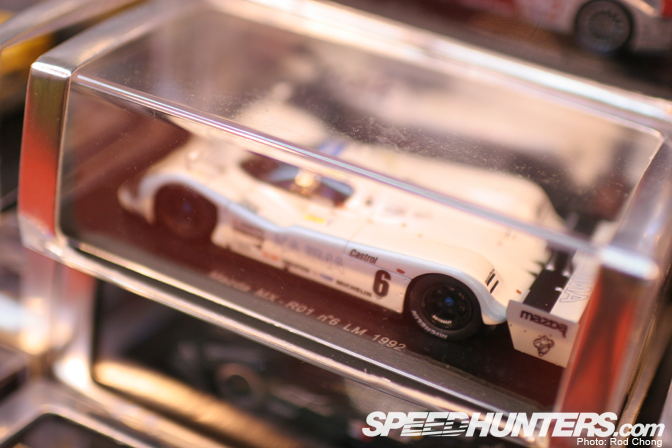 Here's a Mazda MX-R01 3.5L Group C car… This is the low drag version of the car from Le Mans 1992. Kinda scary I know that huh?
You'll remember that Antonio recently unearthed this car in the vault at Mazda USA's Irvine, California HQ.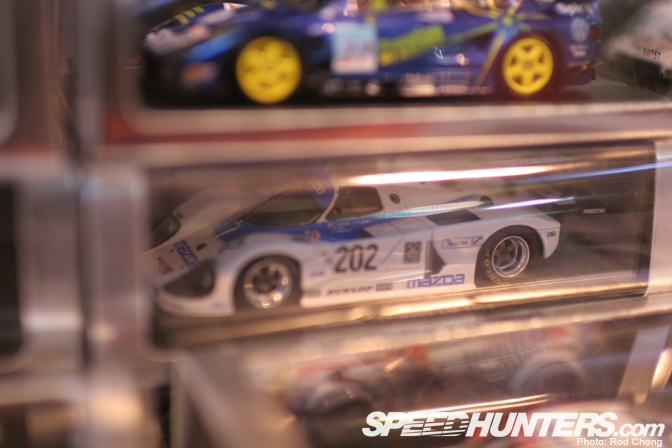 While on the subject of Mazda's here's the more well known 787B… however this is the sister car to the orange and green Renown liveried, Le Mans winning machine.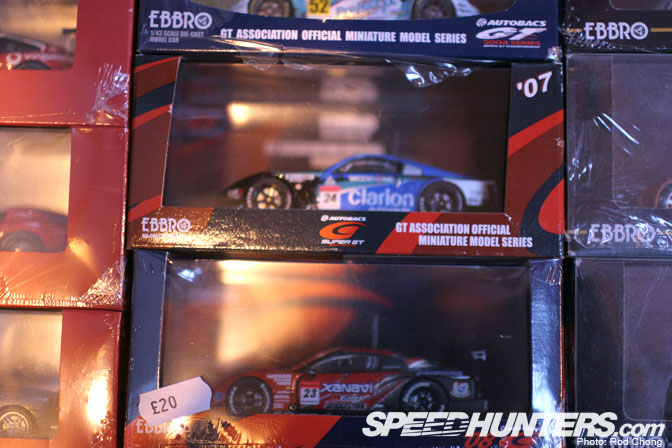 If Japanese GTs are your addiction, then there were all manner of Super GT and JGTC racers to buy.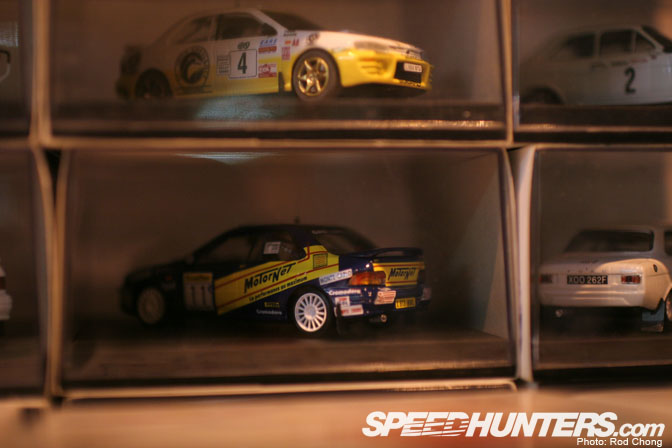 …. Or you could get models of old Subaru rally cars…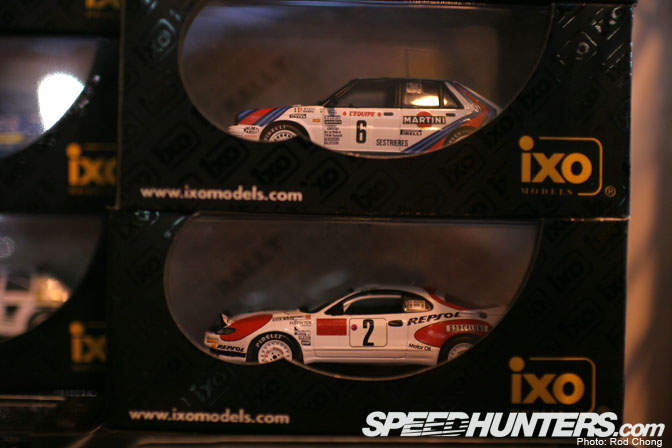 Unless you are a Toyota or Lancia fan…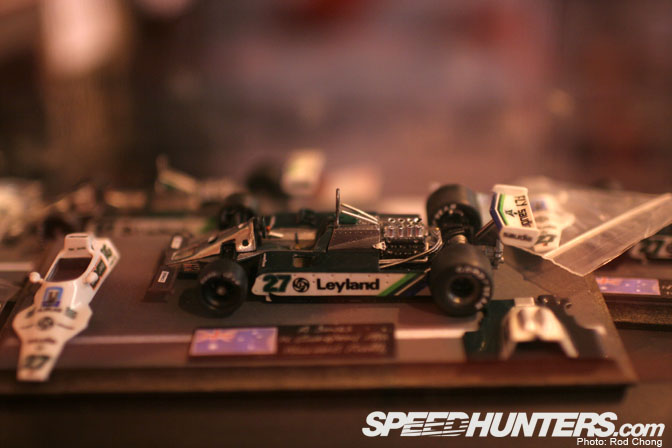 I've decided to only buy Group 5 1/43 models from now on. It gives me a goal and focus… otherwise you can just spend and spend and spend… F1 fans could probably buy a model of every single F1 car ever raced. Here's a ground effect era Williams.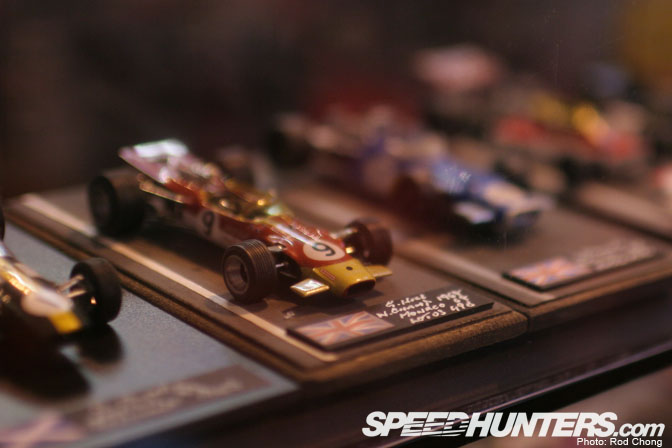 This Gold Leaf Lotus is absolutely exquisite. Interesting to think this was the first fully branded F1 race car…. ever.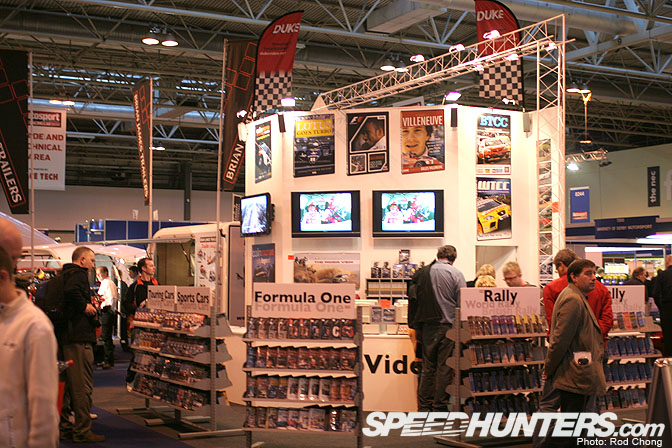 Duke Marketing also had a full display of DVDs to lighten your wallet…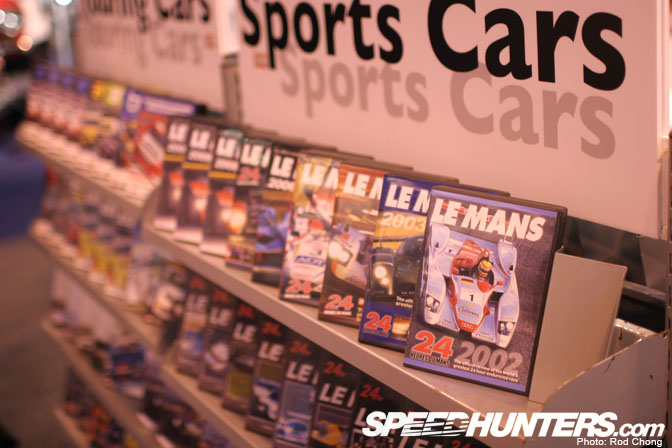 I took a moment to drool over the complete Le Mans collections…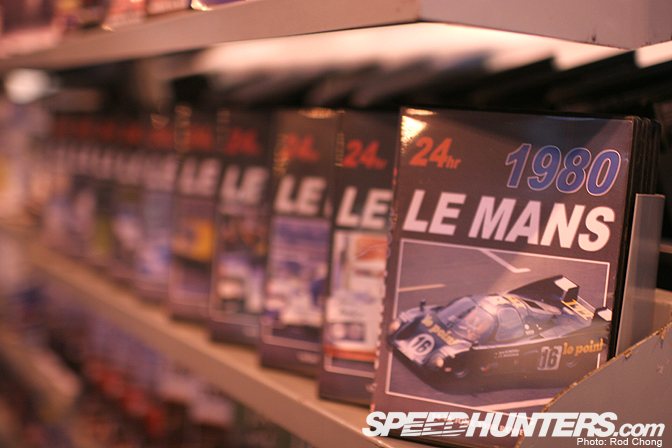 Mmmm…. I didn't realize the yearly reviews now stretch back to 1980…. oh dear…. 1/43 Group 5 models only….. 1/43 Group 5 models only….. 1/43 Group 5 models only….. 1/43 Group 5 models only….. 1/43 Group 5 models only….. 1/43 Group 5 models only…..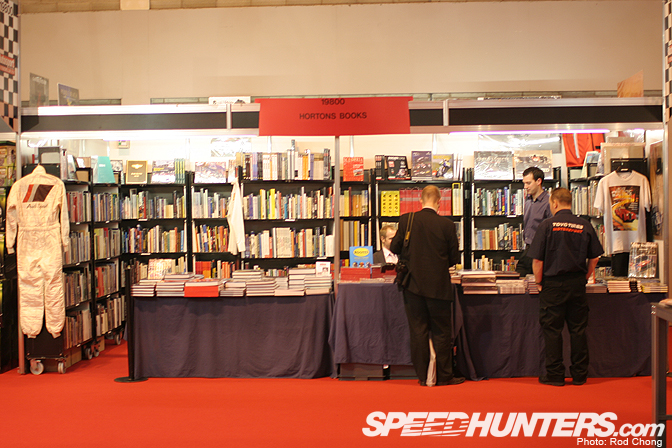 On one side of the show were several automotive book sellers. Interestingly, there seem to be very few books about Japanese cars… European and American related car books completely dominate this market.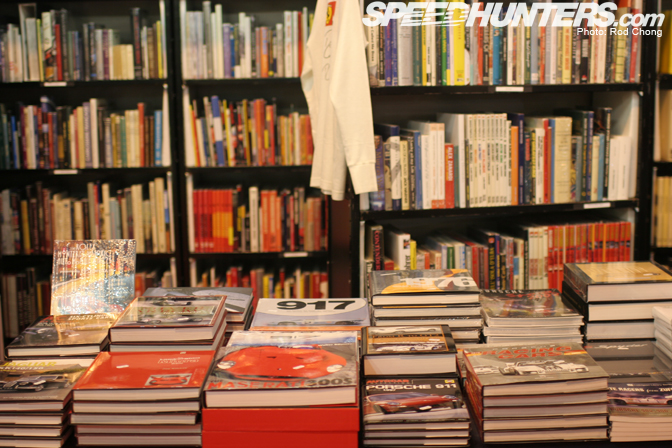 Somehow, I managed to step away from this booth without buying anything…. Hell I only bought three 1/43 models; that's pretty disciplined no?
:R