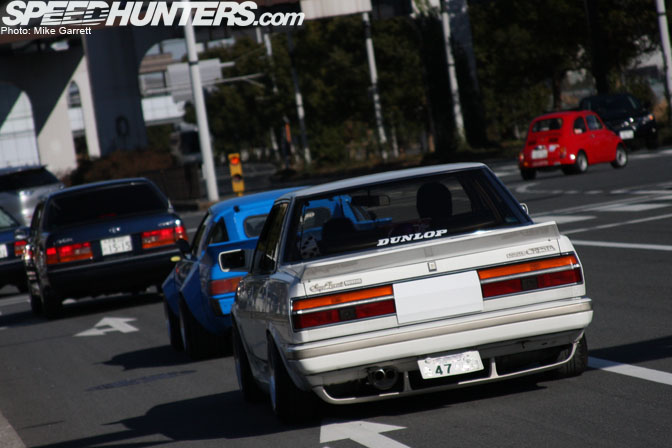 After a few hours of sleep following Saturday's HKS Premium Day at Fuji Speedway, I packed up the gear again and headed to Tokyo for the annual Japanese Classic Car Association New Year Meeting in Odaiba. The New Year Meeting is absolute sensory overload for anyone with even a passing interest in vintage Japanese cars. In fact, I'd say it's one of the best events I've ever been to period. 
Here's couple teasers.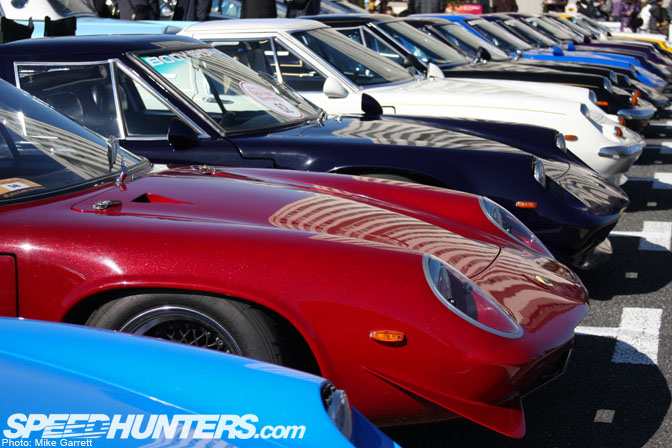 The NYM has a LOT more than just Japanese cars. From guys driving Jag roadsters with leather caps and goggles to big-finned American iron and rock 'n roll, it's all here.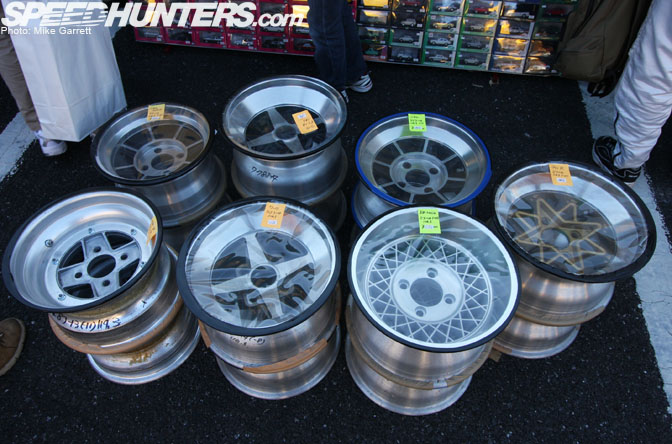 Vintage wheels, model kits, stickers, rare parts, magazines, toys, etc. etc. Better bring cash 'cause you won't find any credit card machines around here.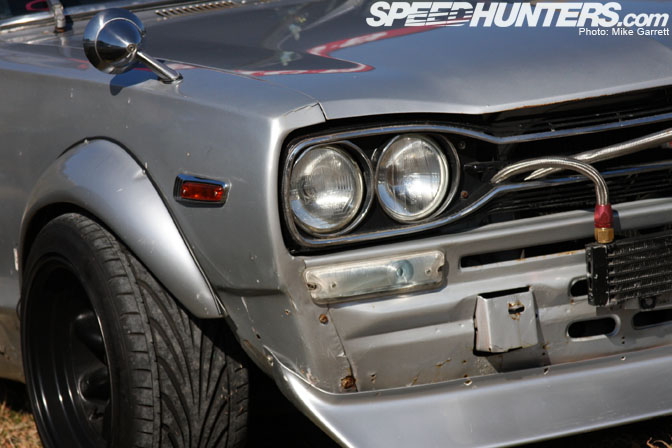 You won't be getting anywhere the near the full experience if you stick to the displays in the show itself. The parking lots are where you'll find the REALLY crazy stuff.
Alright, I think I need just a couple hours of rest and relaxation before the weekend is through. I'll be back soon with full coverage of the JCCA madness AND the HKS Premium Day.
Trust me, there's some awesome stuff coming…
-Mike Garrett