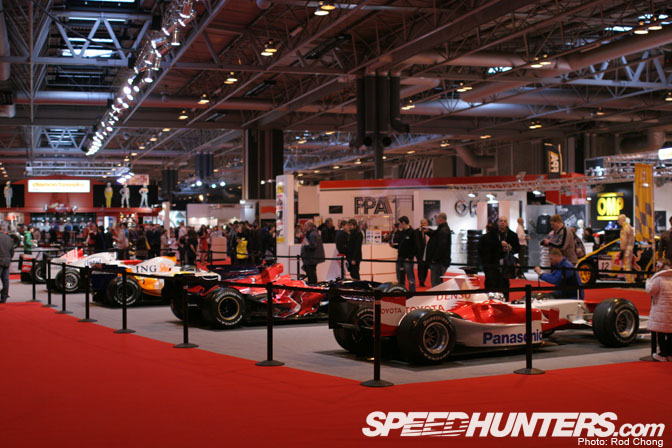 I'm sure most of you are madly refreshing your browers waiting for Mike Garrett's first report from the Tokyo Auto Salon….. I know I am!… But there is another major automotive show happening right now which has equal weight into international automotive scenes. With full participation from the planet's three true world championships: F1, WRC and WTCC, what goes down at the Autosport show reverberates across around the car culture world….
Check out the above picture for example: every single F1 car from the 2008 season is lined up, side by side…. this is serious business.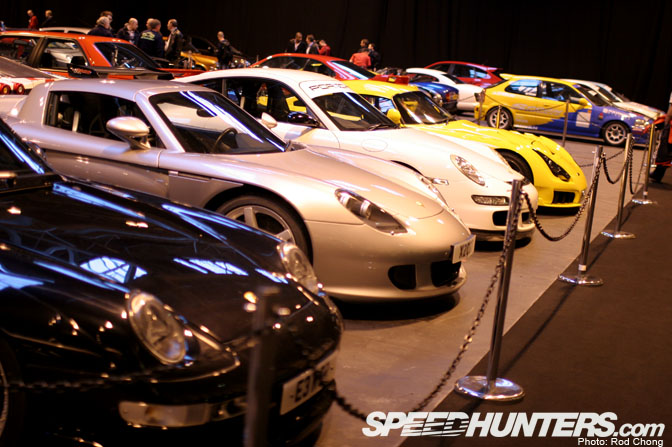 ….Before we get into the high end racing content, let's first have a look the Pistonheads.com performance car show. The umbrella company for Autosport, Haymarket Publishing also own Pistonheads and devoted one of the halls to promoting this brand and viewpoint. Pistonheads is part of my daily blog crawl and they have been promoting the show quite heavily in recent times. These cars belong to their readers which is pretty cool.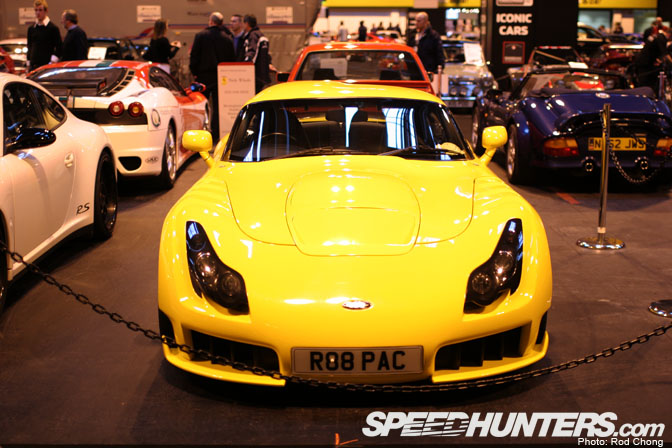 TVR is a company that hasn't had a good few years… nor does it have the best reputation for build quality…. however, I do really enjoy the spirit of TVR. They make loud, brash, and raw machines which are seemingly free of compromise. Gotta love that.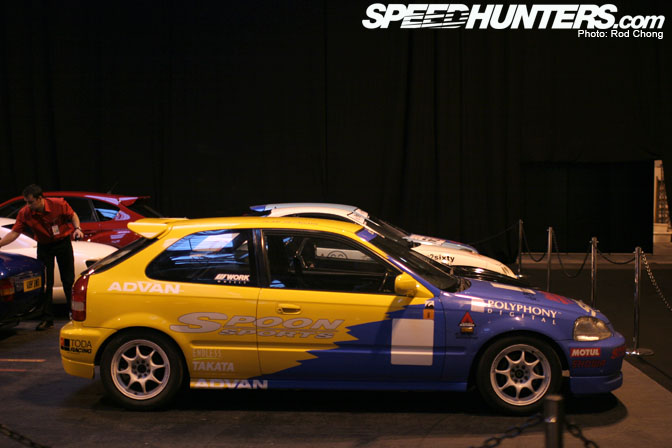 On the very far side of the show was this group of Hondas.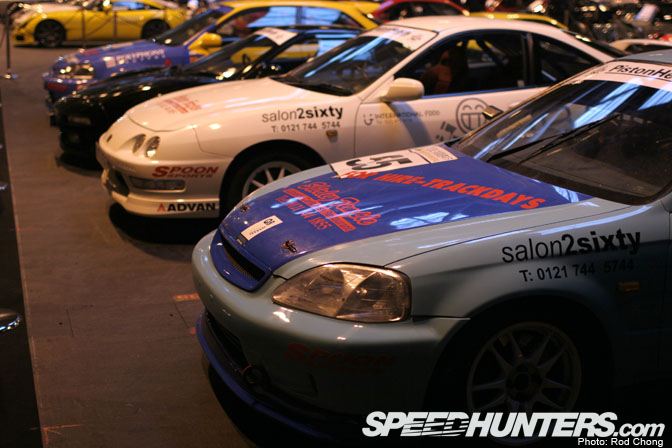 Honda doesn't have much of a following in Europe, so it was interesting to see this collection of cars. I'm sure there is a story to be told….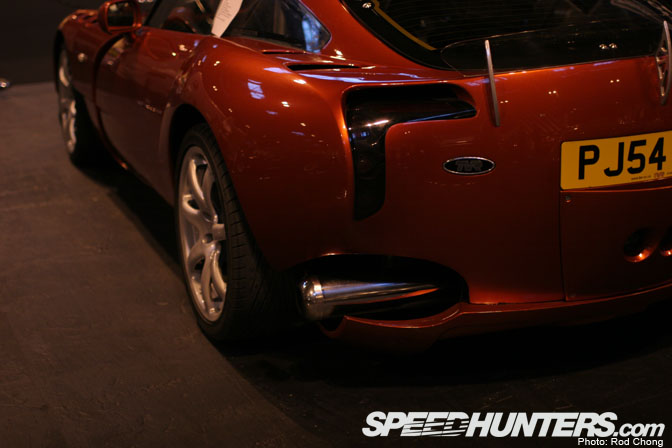 Check out the exhaust design on this TVR.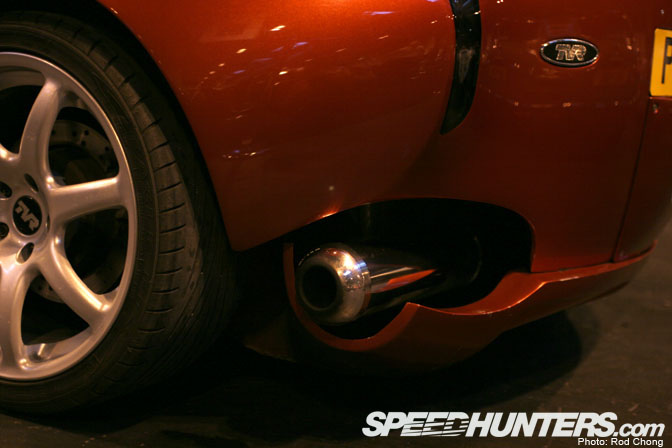 Hardcore. I can assure you the sound that comes from these pipes is LOUD.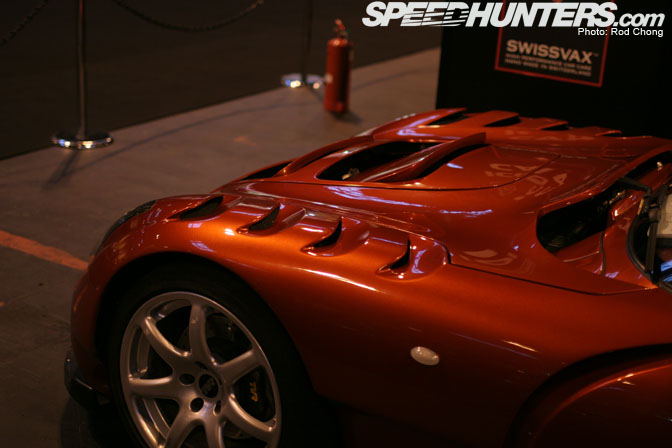 Pretty crazy no?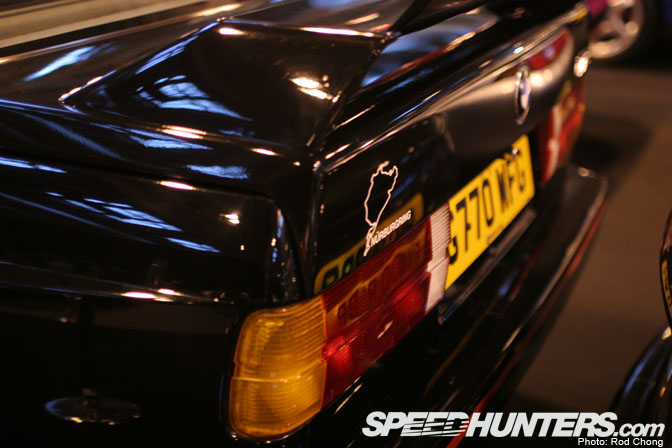 We know where this M3 has been…. I purchased some of these stickers myself at the Nurburgring last summer…. However I wouldn't really dream of putting one on my car unless I had actually driven round though…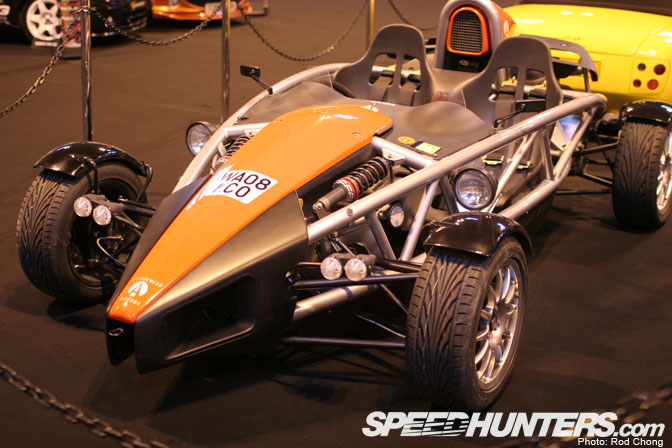 This is a great example of a turn-key British track day warrior… the Ariel Atom….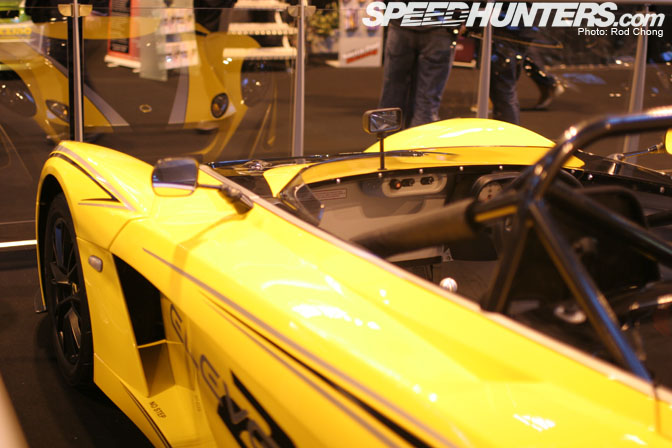 Lotus is another company which several products specifically designed for track days. This is their latest offering: the 2-Eleven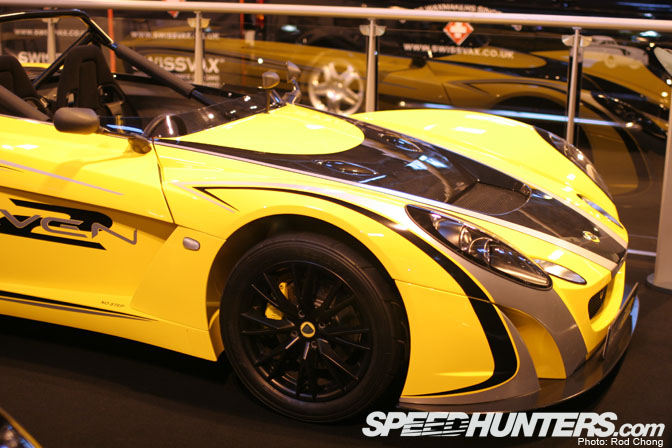 Unfortunately the design of the Lotus booth made shooting this car kinda difficult…. anyway you get the idea…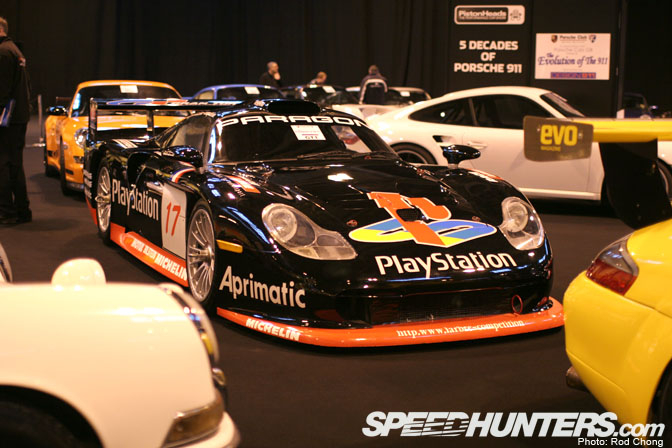 Pistonheads had a great Porsche 911 display dominated by this 911-GT1 Evo.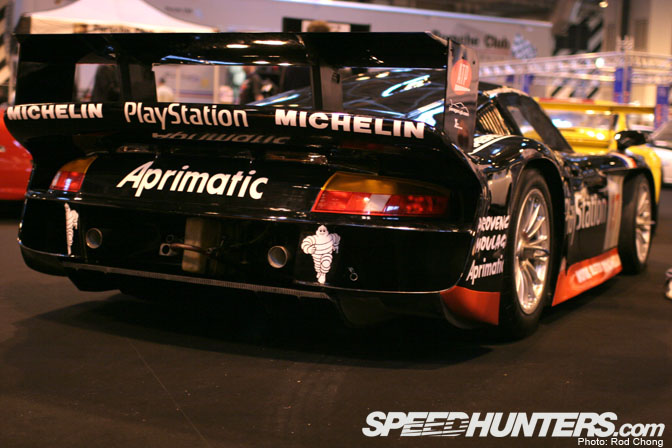 I absolutely love the GT1 era from 1996-1998. It was a short but glorious period of racing. It's always a pleasure to see these legendary cars in the flesh.
Notice the strange looking wheel lugs. These are used to tie the cars down for shipping….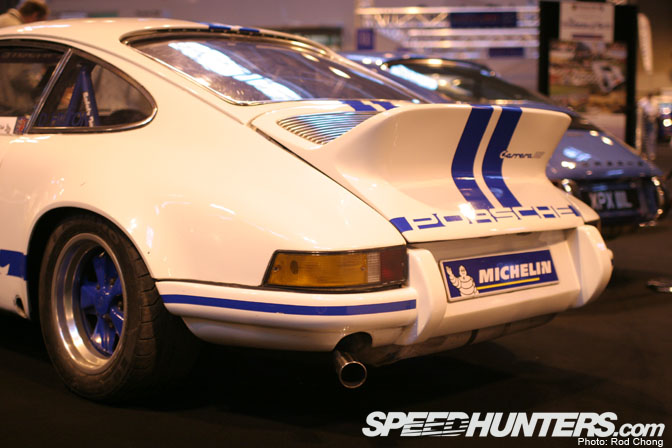 Let's just enjoy this moment together…… ahhhh…..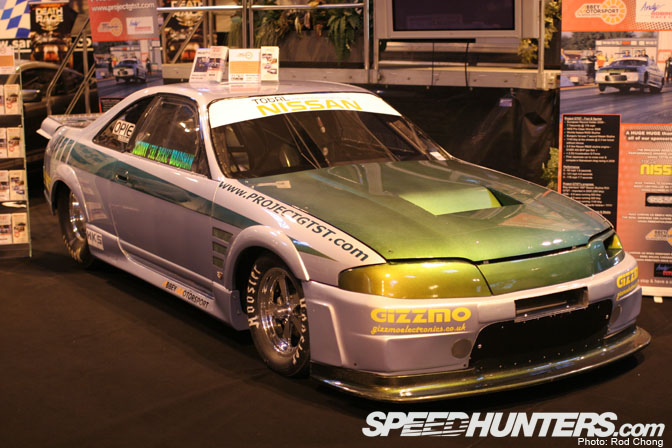 You may have seen this R33 Skyline on our 2008 Champions Gallery… it's the 2008 HKS Drag Series Champion.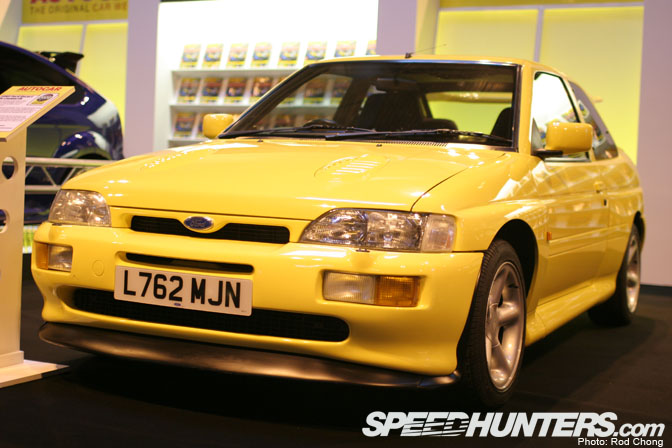 The original boy-racer…. the now legendary Escort Cosworth.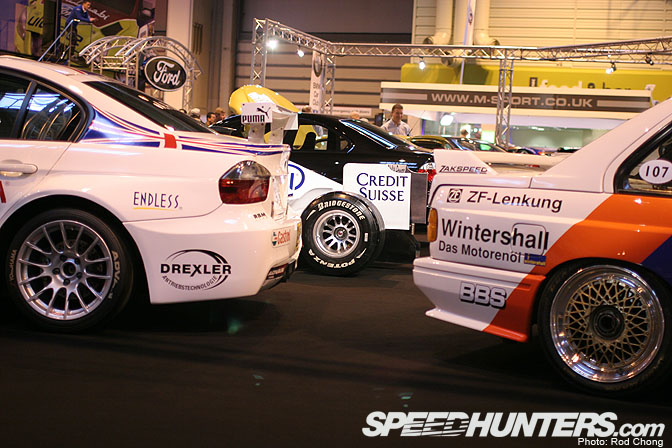 The UK BMW Club had a large display area…. they seem to have pretty good pull with BMW Motorsport too… Look at these three cars…. on the left: Andy Priaux's WTCC touring car, in the middle: the latest Sauber BMW Formula 1 car and on the right Steve Sopher's DTM BMW M3…. yes that's right: DTM… I'll show this car in more detail next week.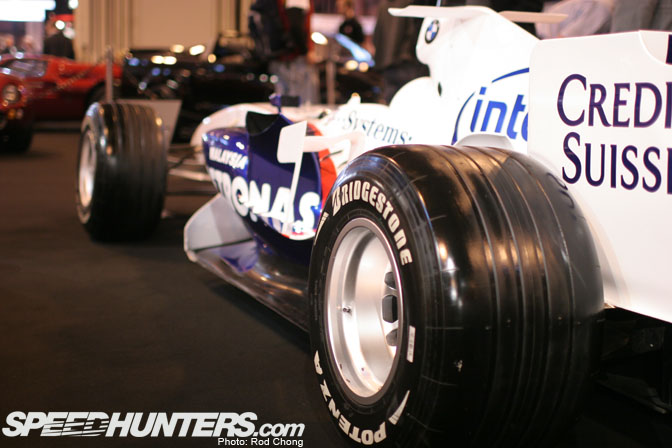 In person, F1 cars seem much larger than they appear on the tele…. I have yet to see an F1 race in person BTW… hope to correct this hole in my CV one day….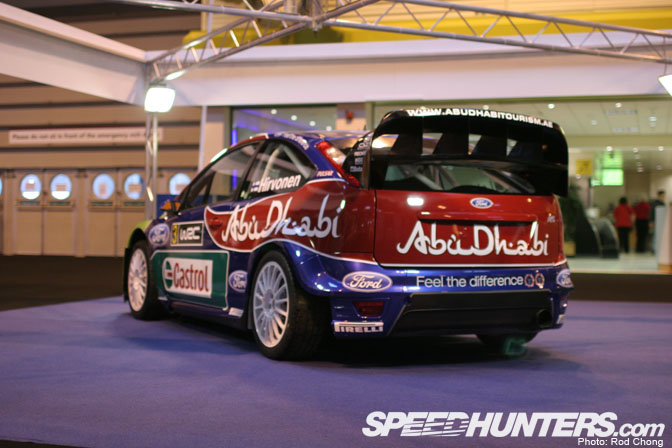 F1? Check. WTCC? Check… WRC? no problem… the show had bucket loads of these cars… this is Hirvonen's Ford Focus WRC…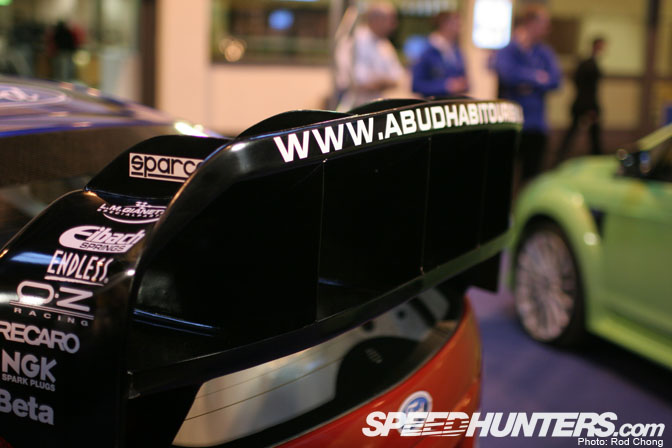 I find the design of the rear wing particularly interesting…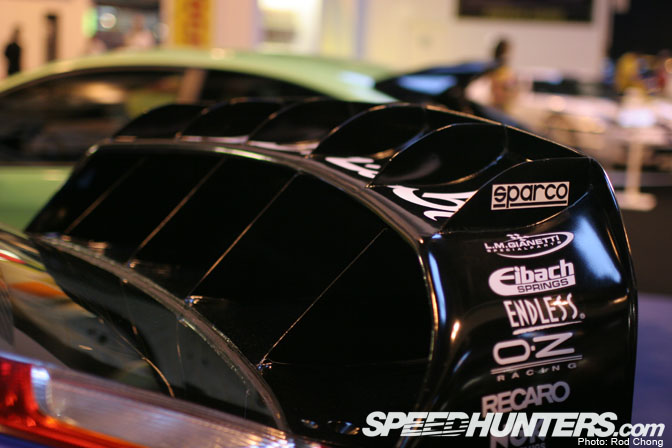 Look at all of these vertical stakes… It's a very different concept for a rear wing. Quite unusual.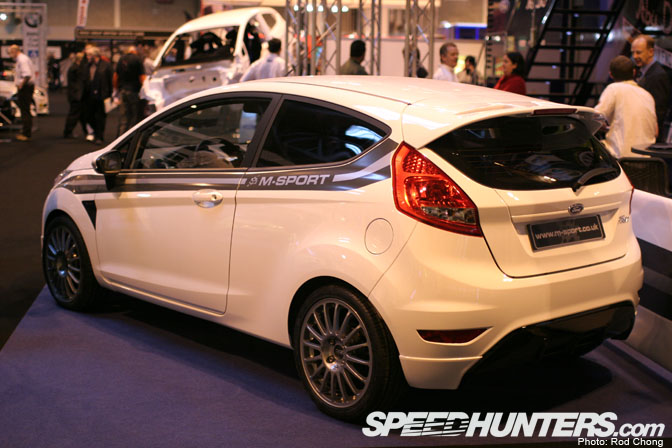 M-Sport, Ford's WRC team, were also showing this tuned version of the new Fiesta.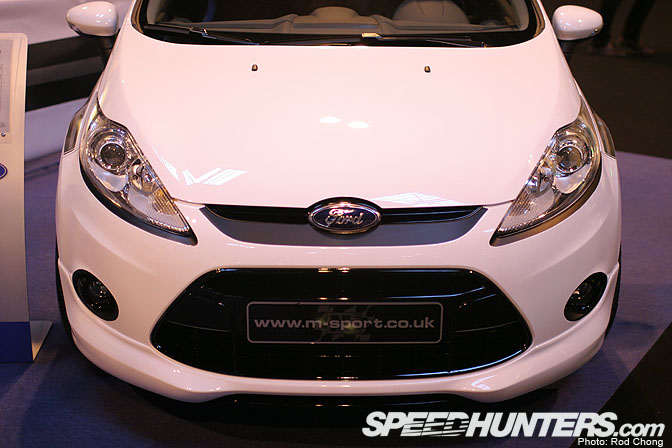 The Fiesta is another car which should be in the North American market….Ford is lucky they have access to these developed European models.
Ok that's it for the Pistonheads section for now…. In my next post we'll look at the race cars… Sorry for my brief captions…. it's late and I need to get some sleep!
:R