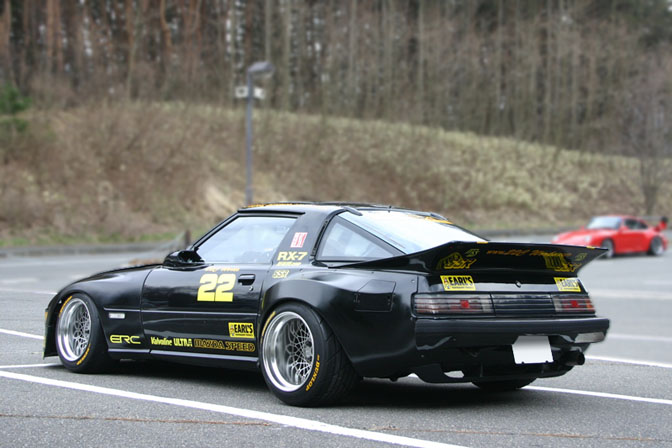 One thing you might notice about Japan is the "team spirit" of its car enthusiasts. Whether its drift teams, VIP clubs, or even ita-sha groups, there are organizations dedicated to every type of car and model out there. Sometimes the clubs will be a broad group of friends that simply enjoy driving and hanging out, and other times they will be dedicated specifically to one type of car. If you are an RX7 fan, or fan of classic Japanese cars in general, you might have stumbled across the group known as "22C Works". As the name suggests, 22C works is a club for owners of the first generation SA22C Mazda RX7 from around Japan. There are lots of cool 22C's in the group, but we found one in particular we had to showcase this month.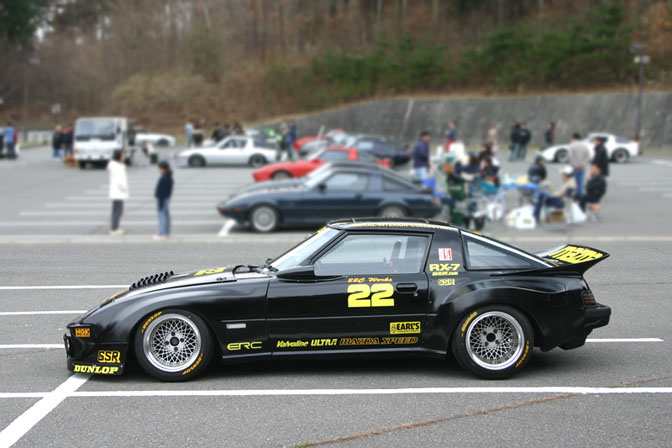 This particular Showa 59 (1984) RX7 is owned by 22C Works member "Sassy" who comes from the Chubu region of Japan. The car is done in the so-called "works" style which replicates the racing cars of the '70s and '80s.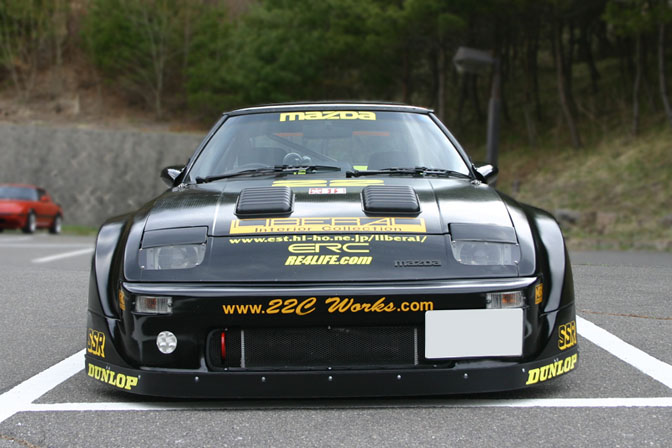 The first thing you'll notice will be the IMSA style wide body kit. Couldn't find any other info on the kit, but it's definitely rare to see on a street car. Any of the SA22C fans know anymore about the kit and whether it's one-off or made by a company? Whatever it is, it looks great and is complemented nicely by the the semi-gloss black paint and period style logos.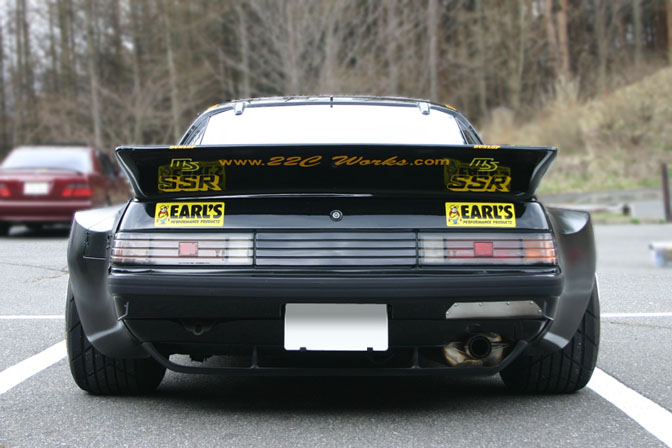 The rear view really shows how much the fenders and the rear spoiler widen the car's stance.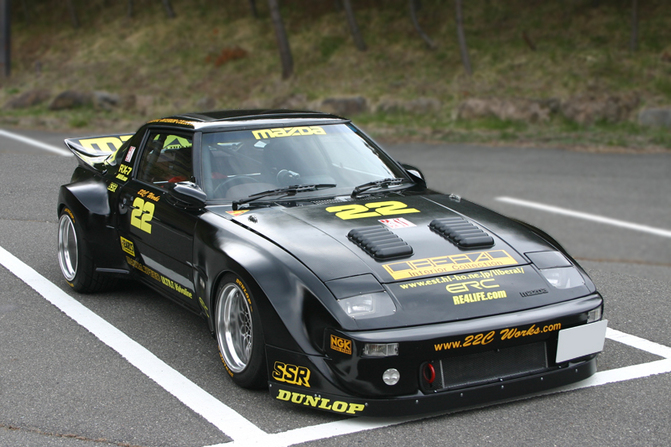 I'm sure you noticed the wheels as well. SSR Formula Mesh 16x11J -27 up front and 16x13J -57 in the rear. Pretty crazy. Tires are Dunlop, complete with matching yellow lettering. No interior shots, but if you look close you can see a cage and bucket seats inside. Unlike a lot of the cars that just replicate the racer look, Sassy's SA22C is functional as well.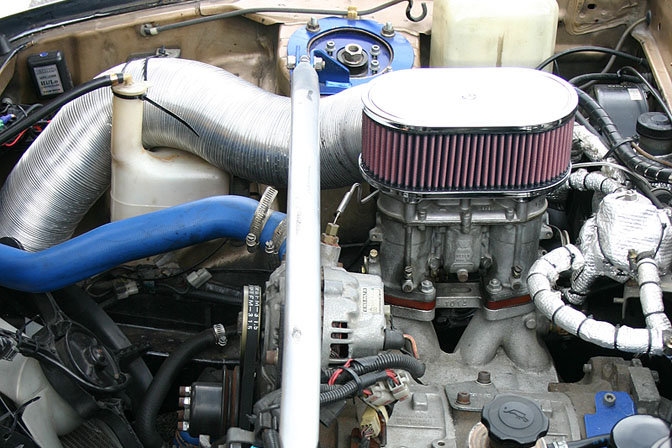 In fitting with the car's theme, the engine is a carb'd NA 13B with auxiliary ports.
Without a doubt this car is one the coolest first generation RX7's out there.
Thanks to Koji Yokota of 22C Works for letting us showcase the club and this car. Make sure to check out the 22C Works site for even more early RX7 coolness.
-Mike Garrett