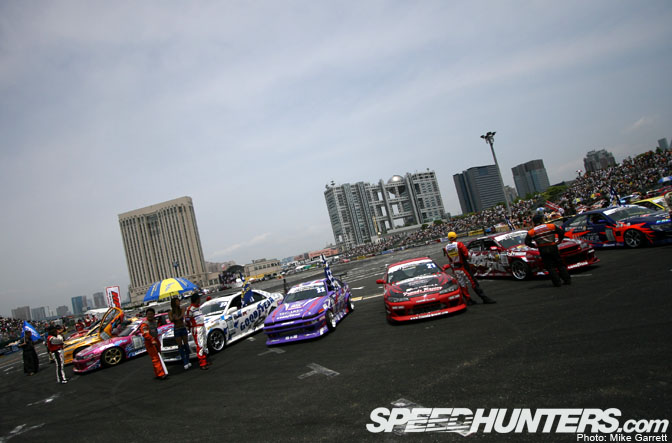 2008 was a big year for the D1 Grand Prix. Even though there were no overseas D1GP events this year, a lot of interesting things happened in the Japanese series. A close points battle, new events and venues, the return of old faces, and several new machines helped to make '08 a notable year for D1GP. At the D1 events I went to this year, it was easy to see that people's enthusiasm for D1 in Japan is still going strong eight years after the series was launched.
Now let's take a look back at D1's 2008 season in Japan-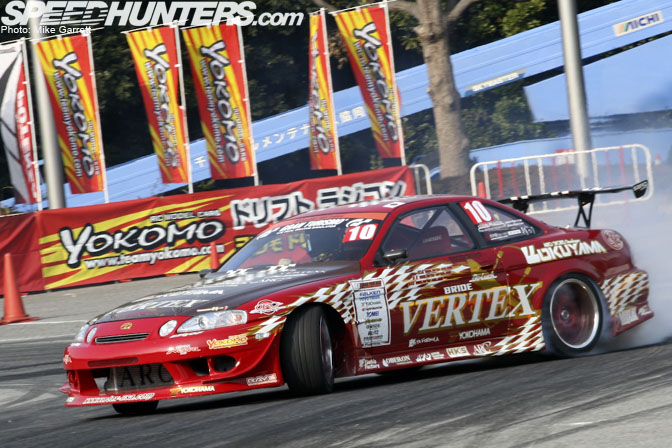 The '08 season actually kicked off at the Makuhari Messe during Tokyo Auto Salon with the D1 Kick Off Demo Run This was the first time drifting had been incorporated into Auto Salon, and another drift show is in the works for Tokyo Auto Salon 2009 next month.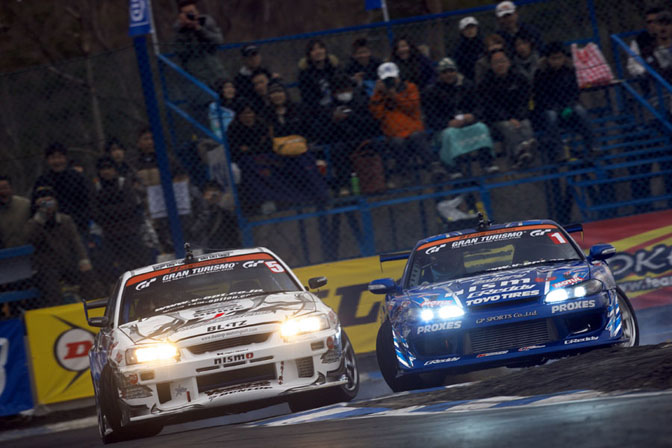 The first championship round of the season was held at Ebisu Circuit in March. After being named 2007 D1GP series champ, Kawabata got right back into the swing of things with a victory in the first round of 2008. Kawabata would switch from his S15 to a new 180SX later in the season.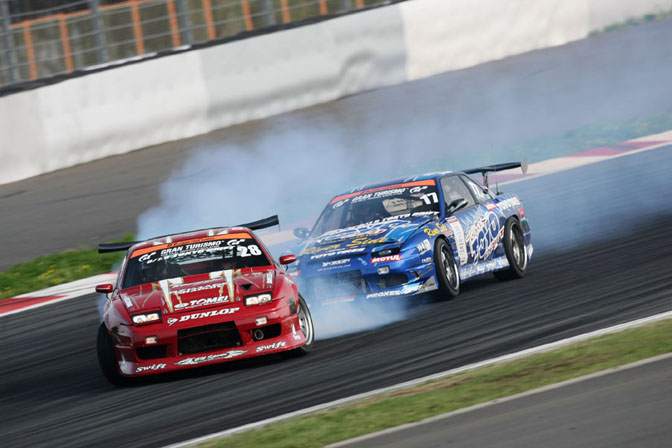 The next round was held at Fuji Speedway in April. Speedhunters-favorite Yoshinori Koguchi earned his first ever D1GP victory here in his 180SX, defeating Daigo Saito in the final.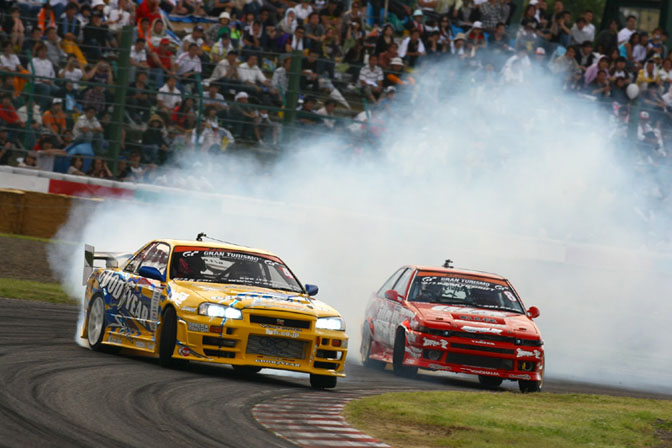 In late May the series traveled to the famous Suzuka Circuit in Mie Prefecture where Tsuyoshi Tezuka earned his first ever D1 win in his Bee*R R32 Skyline. 2008 was a good year for Tezuka and he was in contention for the points title all the way up to the final round at Fuji Speedway.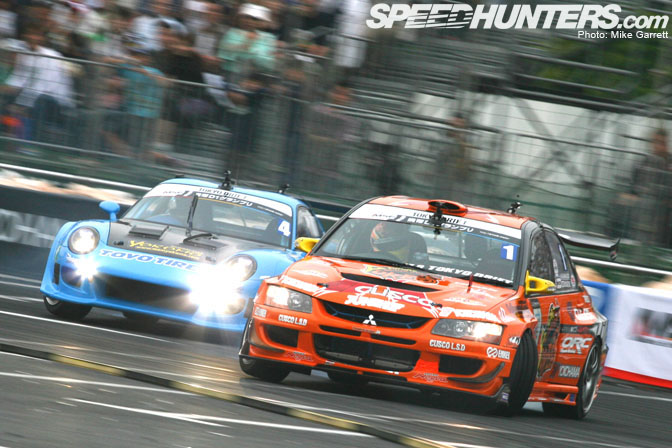 In June D1 returned to Tokyo for the first time in three years with the "Tokyo Drift in Odaiba" two-day exhibition event. To me, this one was one of the highlights of the year and the event was extremely popular among the fans. The first day's match was won by Nobushige Kumakubo and the second day's victory went to Youichi Imamura.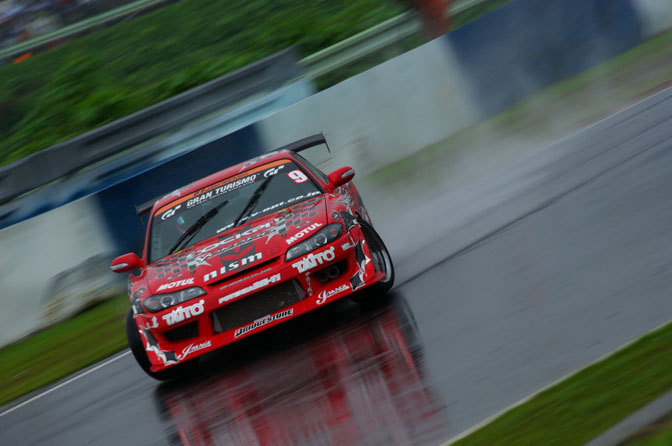 In June D1GP traveled to Okayama International Circuit for the first time. Youichi Imamura won the event in the AP Boss S15 Silvia, his new ride for '08. 2008 was sort of a "come back" year for Imamura, the winner of the '03 season championship. He would end up finishing second place in points at the end of the season after a string of solid finishes.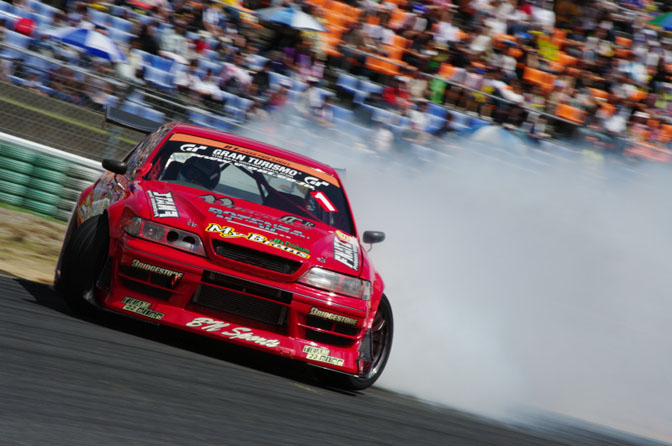 In early August D1 was at the high speed Autopolis course in Kyushu. Daigo Saito finally got his first D1GP win here after three consecutive top-5 finishes in the events leading up to this one. This made him a strong contender for the season championship.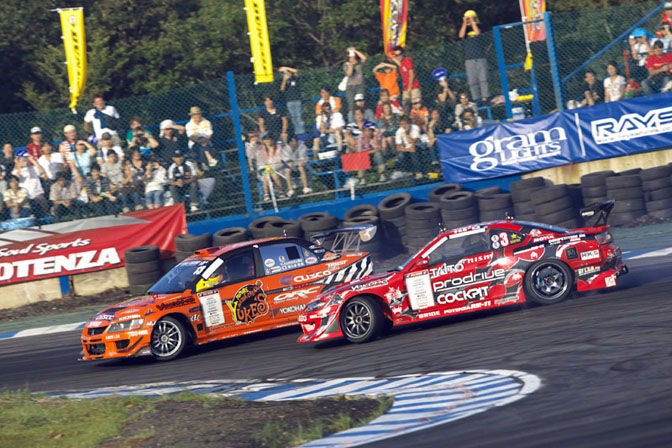 D1 was back at Ebisu again in late August where Nobushige Kumakubo defeated Imamura to take the victory at his home course. Surprisingly, this was Kumakubo's only event victory in '08. Following his second place finish at Ebisu, Imamura would be in a tight race with Saito for the championship as they headed into the final round at Fuji Speedway.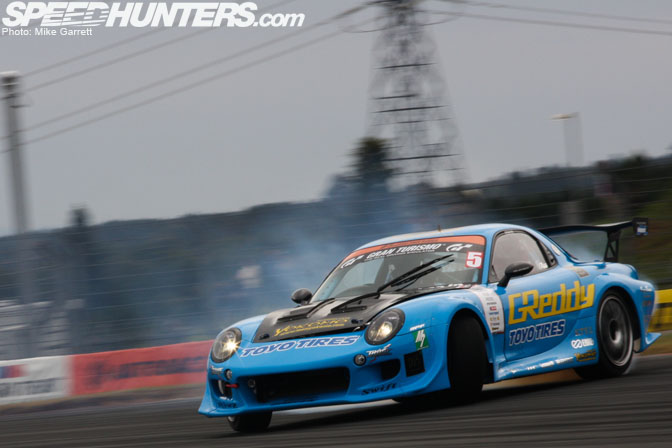 At the season closer at Fuji Speedway in October Masao Suenaga and the Amemiya RX7 came out victorious when he defeated Kumakubo's Evo in the final.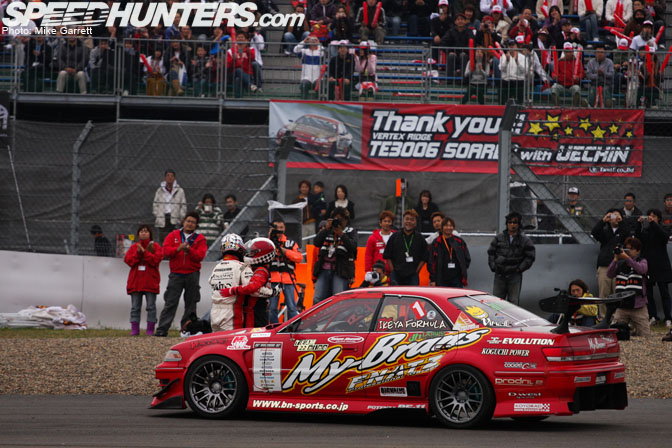 The 2008 season championship went to Saito who clinched after finishing ahead of Youicihi Imamura. This wrapped up a remarkable season for Saito, who in my opinion drives one of the coolest cars in the series. Hopefully he'll be appearing at some of the D1 USA events next year…
Now for some of the other notable items from D1GP 2008-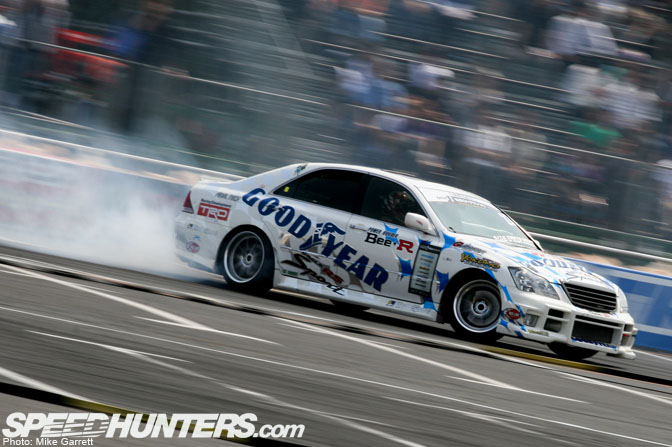 Tokita's new 2JZ-powered Toyota Crown built by Bee*R was one of the many new cars for 2008. This was just one car of the increasingly strong Goodyear D1 team.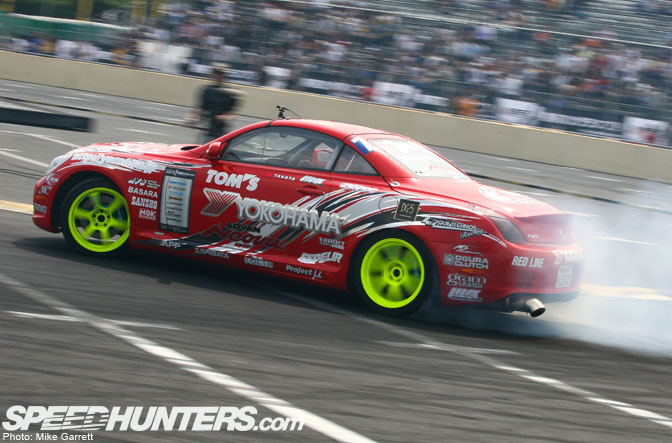 Toshiki Yoshioka took a big leap going from his AE86 to this new Lexus SC430 that debuted at the Odaiba event in June.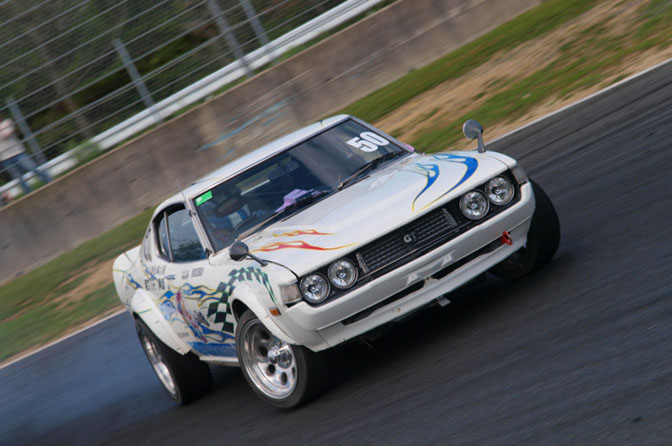 2008 also had some "Q-sha dori" with this Celica liftback that appeared at a couple events.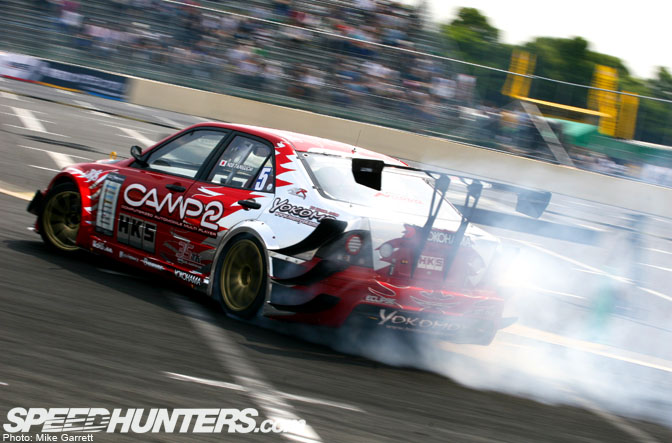 Nobuteru Taniguchi returned D1 after a three year hiatus, appearing at the Fuji Speedway event in April and the Tokyo Drift exhibition event in Odaiba. Hopefully he will be back for more next season.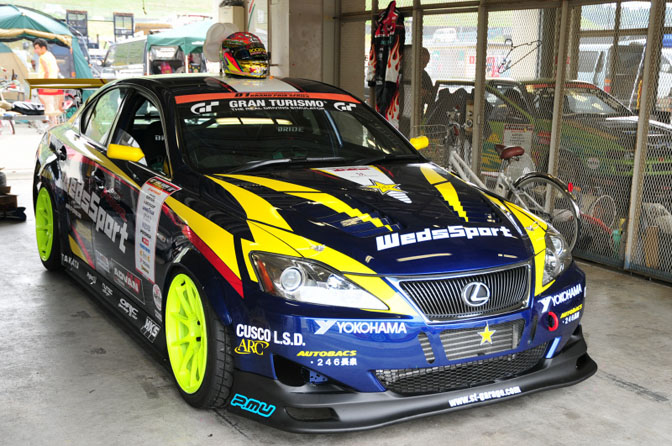 Likewise, Manabu Orido also made his D1 return in '08 when he appeared at the Autopolis event in the WedsSport Lexus IS350.
And lastly, 2008 was also the last year of D1 competition for Takahiro Ueno's Toyota Soarer which will be replaced next year with his new 2JZ-powered BMW.
Despite tough times for motorsport and the auto industry in general, 2008 was a very good year for the D1 Grand Prix. Hopefully they can make 2009 a great year as well.
Photos from Car@Nifty's Drift News Section. Check it out for photos from all of this year's D1 events.
-Mike Garrett