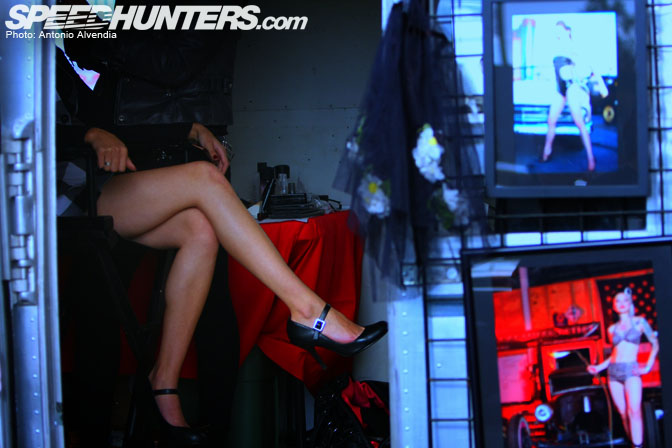 Okay, okay, by popular request, here it is… Everyone's been asking for photos of the pinup girls from the Mooneyes Christmas Show. In the midst of going through all the pics I took of  cars at the event, I finally was able to put together a small "eye candy" gallery for all you guys that requested it. I understand what some of you have been saying – stuff like "these stylish pinup girls are hotter than the girls in the import car scene" and all that jazz. Everyone has different tastes, but I know what you mean, guys; it appears most of you are sick and tired of the "same old look" from all the girls permeating the so-called import scene, so you think that these retro rockabilly pin-up style girls have a fresh new look. I'm certainly a fan of fresh new looks when it comes to women.
Above, I kinda like this scene. Just a voyeuristic view of a pinup girl's legs crossed, as she's getting her makeup done inside a vintage silver Airstream trailer…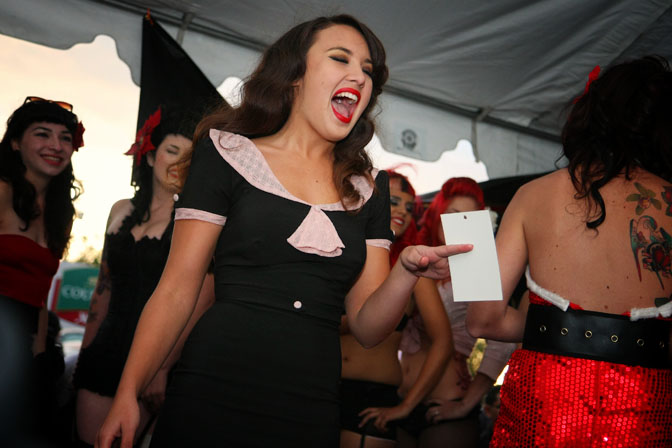 I don't remember this girl's name, but I thought she had one of the prettier faces, compared to the other girls in the pinup girl competition (look behind her). She was outfitted in a classy looking dress, not the hoochie mama gear… and as a bonus, looks like she has a tongue ring! Nice. =)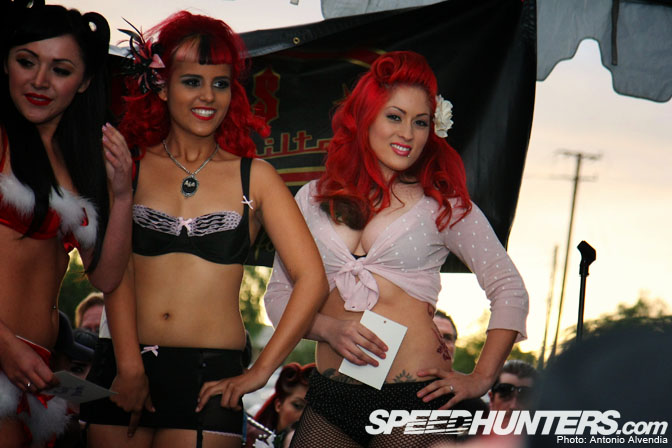 This girl on the right had a prettier face than the other two in the photo, in my opinion. Hm, actually I know a girl who kind of looks like her, but the girl I know is Asian.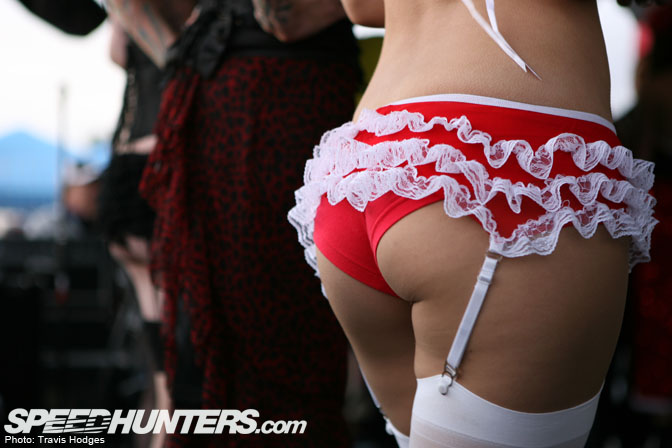 This was pretty much how close you were getting to the booty if you were in the front row of the Pin-up girl contest. Who's down with some of that? Not a bad view.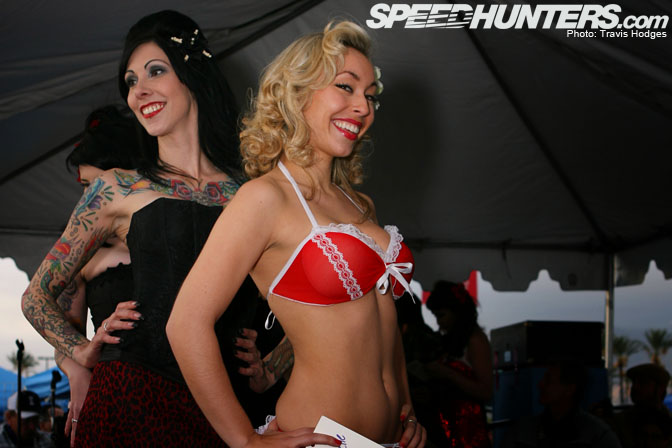 However, from the other side, we had sort of a "butterface" reaction. And next to her, a modern day Elvira, mistress of the dark.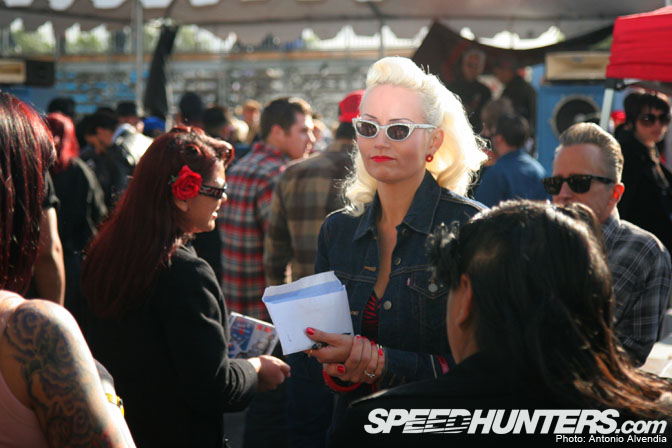 This girl certainly had the vintage style happening, with her super bleach-blonde hair and white sunglasses… she was actually one of the performers in the band.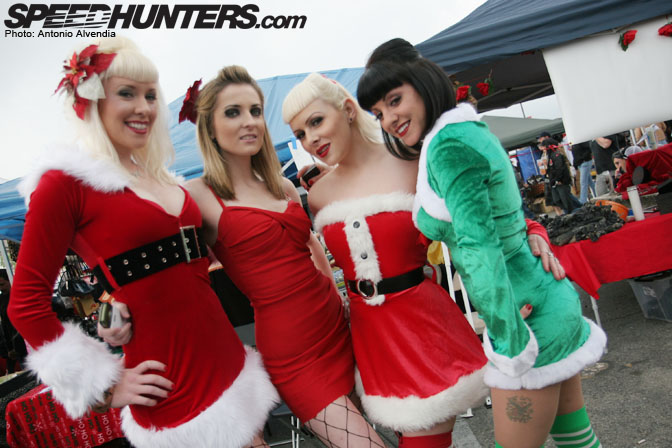 Uhmmm… Santa's elves? If you had to pick one, which one would you pick? I'm staying out of this discussion…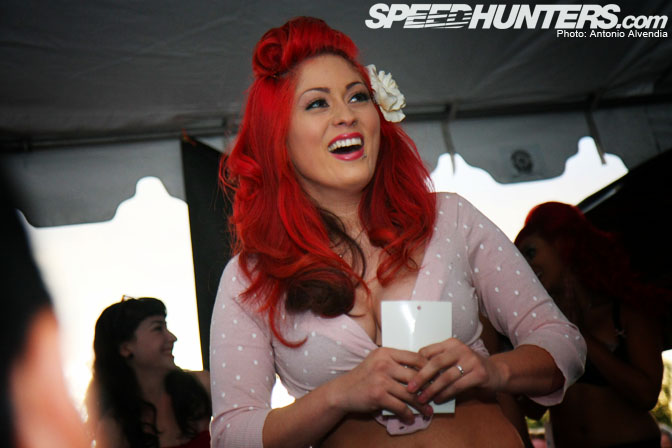 I still think that this girl and the one in the black dress (2nd photo from the top) were the prettiest ones in the pinup girl contest… but they didn't win!!! Go figure…
Stay tuned to Speedhunters for more eye candy from Mooneyes, tomorrow!
-Antonio Alvendia