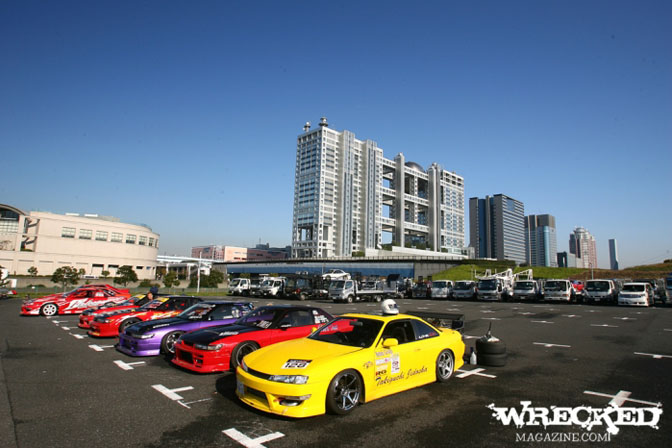 The whole November-January period is a very busy time for car events in Japan. This past weekend had the Nismo Festival as well as the "Games Tokyo" event in Odaiba which featured MSC drifting as well as 2-wheeled stunt and race action. I wasn't able to make it out there, but our friends at Wrecked Magazine have posted a ton of photos on their site.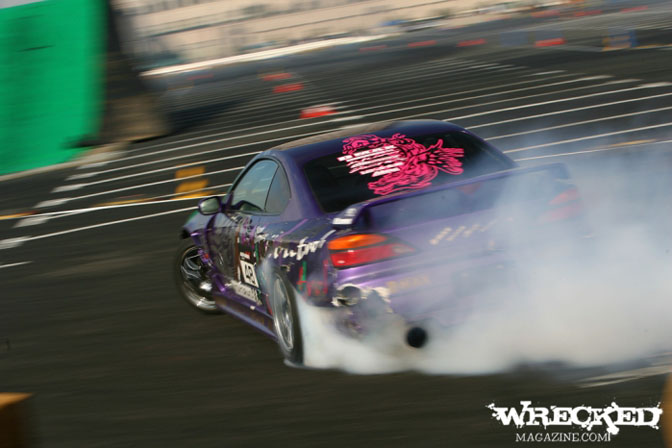 Some of the top drivers from this year's MSC events all around Japan were invited to drive in front of the crowds in Tokyo.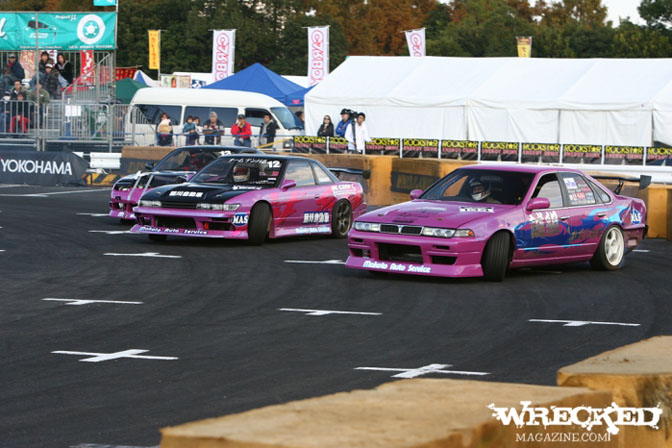 Of course you also have the popular triple class tandem competition. It was at the MSC Tokyo event back in 2006 where I first saw the tandem drift of Team BURST. I don't think I'll ever forget that spectacle.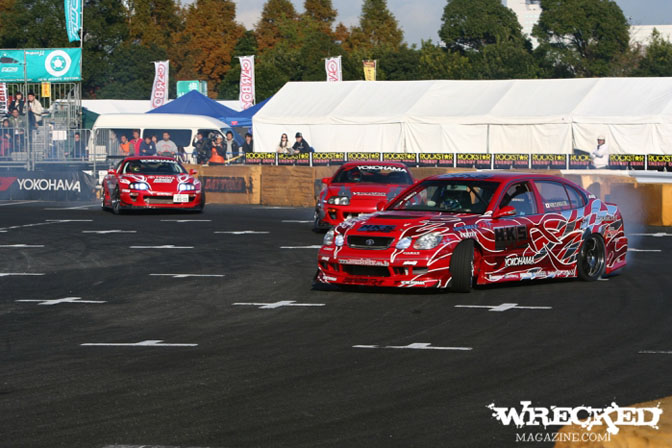 One of the highlights of the event were the demo runs by Orido, Taniguchi, and Miki.
Head over to Wrecked Magazine to check out all the event photos.
-Mike Garrett