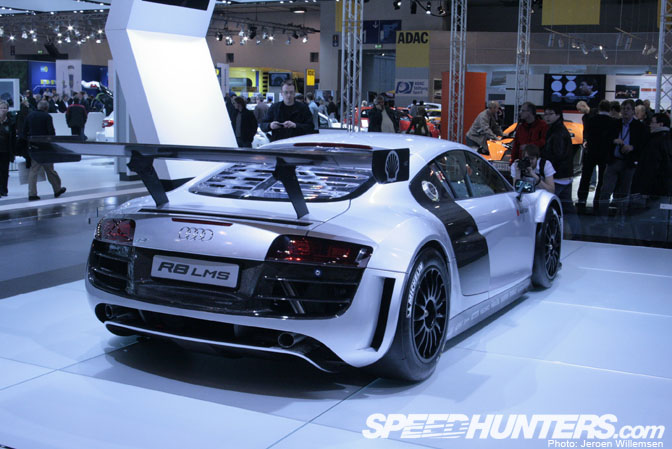 OK here's our second take on the Essen Motor Show. This time we'll start with the rear of the Audi R8 LMS. I just love how aggressive it looks. I just read a report that Audi will debut their R8 V10 street car during the Detroit Motor Show- I'm really curious at how it will look.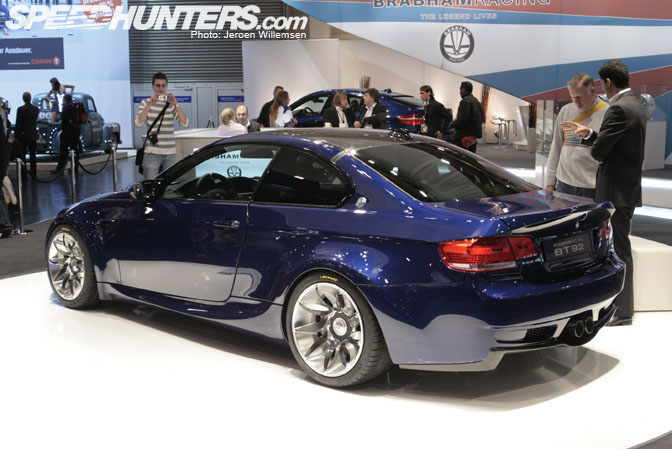 What do you guys think of this Brabham BT92? The wheels aren't really my taste but the bodykit looks very nice and flows well with the rest of the car. Like I said in my previous post there is not a whole lot of information regarding this car and its future is uncertain. Any thoughts?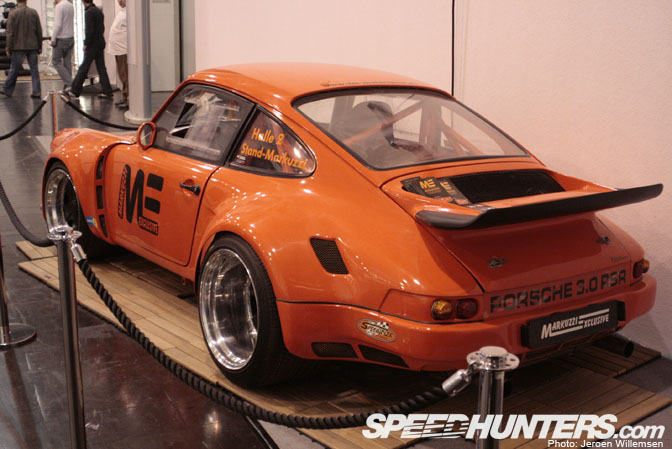 Not all of the nice cars are featured on the big budget stands. Sometimes you find a real gem in one of the walkways that connects the halls. I was just buying some refreshments at one of the many bars when something grabbed my attention in the corner….. this orange Porsche RSR. I couldn't find any info but I just thought it looked cool, just check out the dish in the rear wheels.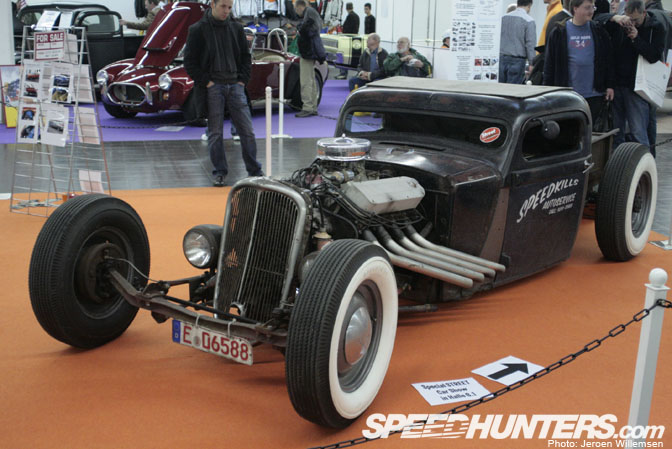 This hot rod was featured on one of the upper floors where you could buy car models and other car related stuff. I'm no expert on these kind of cars so maybe one of my reader can identify it?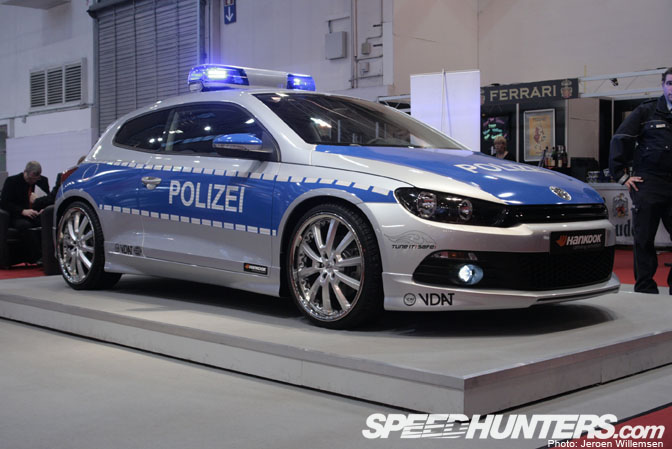 Here we have another nice Scirocco- it was painted as a Police car with working lights. The car was built for the 'Tune it Safe' campaign. Germany has a strict policy that you can't buy any knock off products; if you do and something happens, you won't be insured.
This helps to get rid of the knock offs pouring into the 'scene'.
This Smart car is called the Brabus Ultimate 112. The number 112 stands for the amount of horsepower. It has a widebody kit and a top speed of 170km/h. This is the most extreme Smart you will find, it will set you back a hefty 45.900 euro.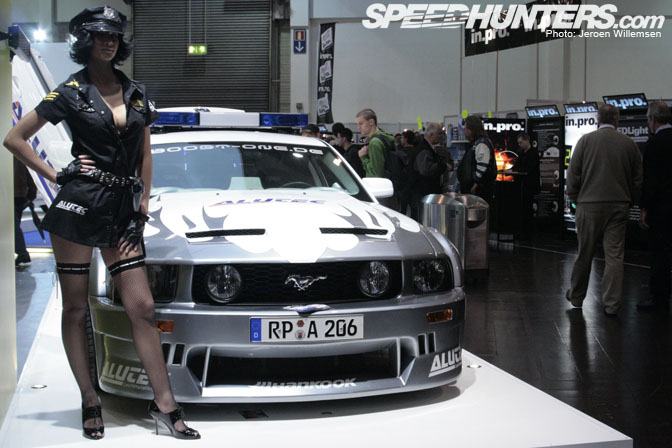 What's a car show without some American muscle right? Well I must be honest I didn't even noticed the car before I got home….. Nah just kidding, the car was featured on the Alutec stand. Alutec is a manufacture of aftermarket rims…. I didn't like the wheels on the car too much…. so I focused on their other assets.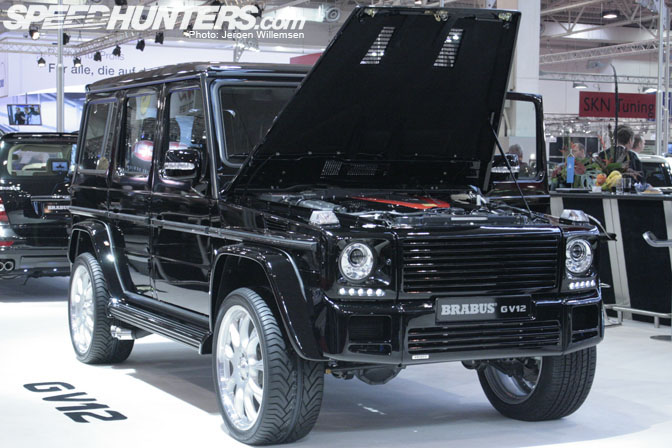 This Audi A5 was covered in a Rieger bodykit…. Rieger is famous for their 400 page catalogues they make every year. I'm not sure if it's because of the bodykits inside the catalogue or that that the first 50 pages are covered with girls in bikini's. I do know that I'm liking the new designs of Rieger more and more. I will show you some of their new designs for the Scirocco and the new Golf in a future post.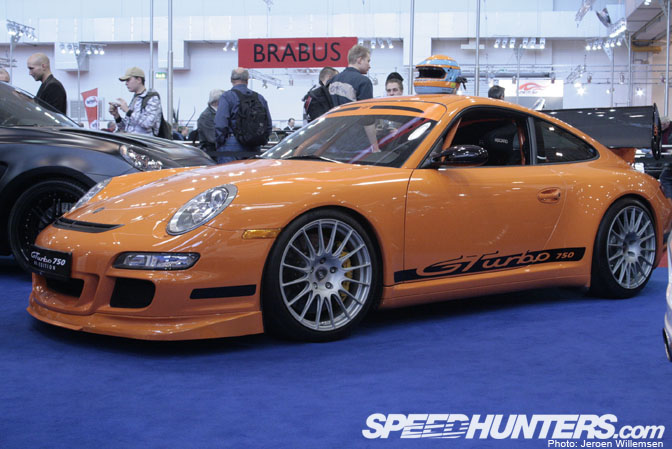 Here are some more pictures of the new Techart GTstreet R. This car was
truly amazing and my pictures don't do it justice. The new Techart
Formula III forged light metal wheels measure 8.5j x 20 with 245/30
Michelin tires in the front and 12j x 20 with 245/30 in the back. The
entire bodykit consist of nine parts including a aero bonnet, GT front
bumper, rear apron and a carbon spoiler.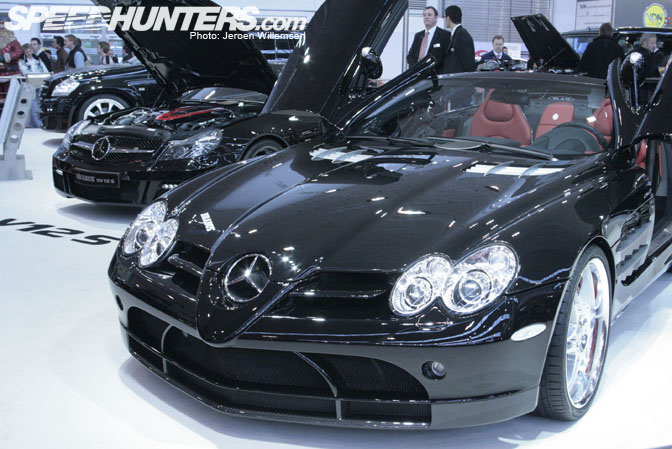 But it doesn't stop there…. Techart also made a effort to enhance its performance. Techart upped the power thanks to their  tried and tested performance kit called the TA 097/T3 and mated it with the already potent boxer engine. The kit consist of two newly designed turbo chargers, sports air filter and manifold to name a few things.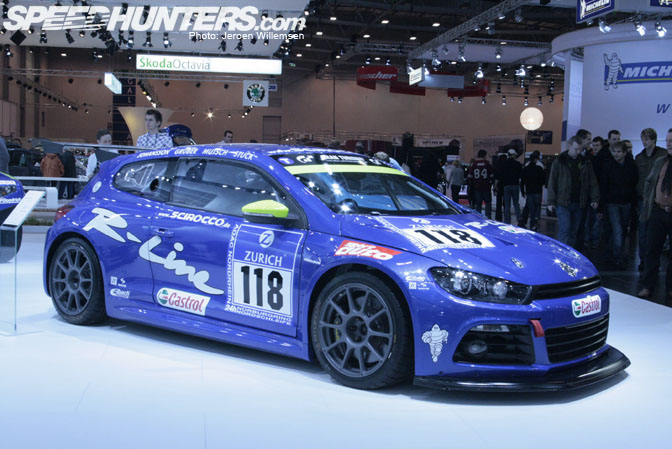 This Porsche Carrera built by 9ff got it's world premiere at the Essen Motor Show. 9ff calls it the GTT 900. It is powered by the Carrera V10 engine "enhanced" with two turbochargers. The performance figures are mind boggling; 900hp and 900Nm. You can argue about the design but you can't with these hard facts. Do you guys want to take a guess as to what top speed this car is capable off?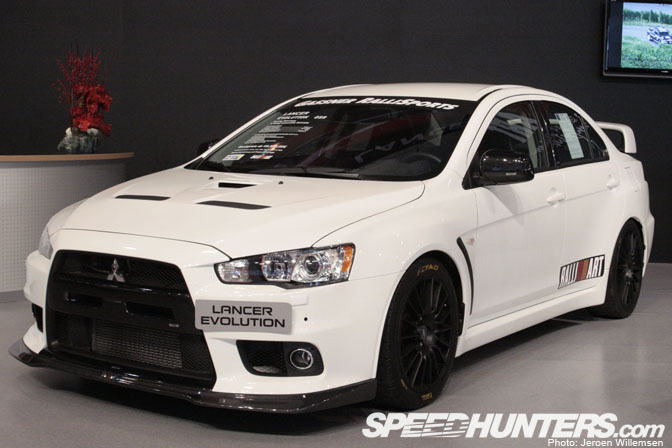 Here we can see a part of the two twin turbo's, the Germans like to call it Bi Turbo. Would you call this sacrilege? Putting turbo's on a already potent V10 build by one of the best engine builders out there?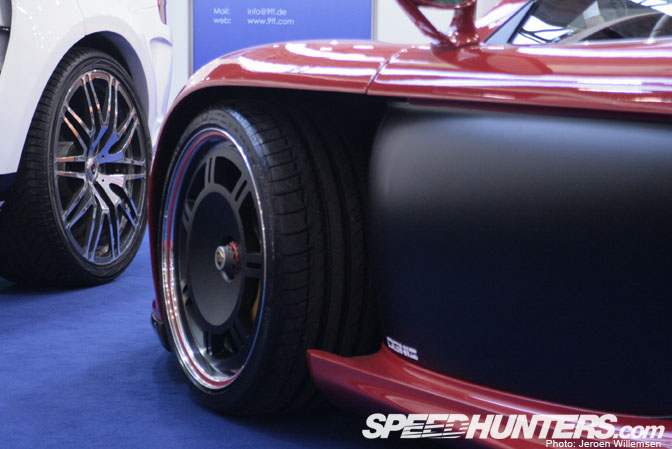 The bodykit features some spectacular curves. The only thing I dislike are the wheels. I guess they are build for strength at top speeds but couldn't hey have chosen a better design?
This wraps up my second feature on the Essen Motor Show, I will make some more posts but they will cover some selected cars from the show.
-Jeroen Willemsen