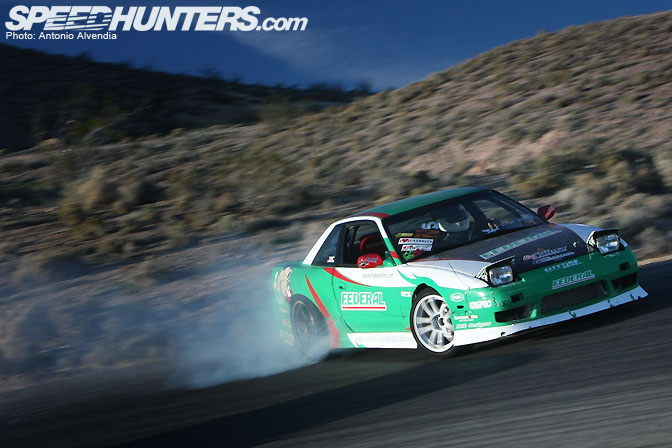 More photos from ASBV at Willow Springs this past weekend – Federal Tires certainly is making an impression on grassroots drifters at these events! Back in the day, Falken Tires was the only company that really put forth a ton of support for grassroots drifting. Maxxis then entered the fray to support some East Coast events, but right now it seems Federal Tires is showing most support for grassroots drifting, with their support of some of the Just Drift drivers.
Just Drift drivers seem to show their support and appreciation for Federal too, rocking the logos and colors hard on their cars, even putting together nice graphic schemes like the one you see above. Not bad. I think it's time for more tire companies to show support of grassroots drifting – it's not enough to just attend all the pro Formula D events and American Le Mans. Support Grassroots drifting!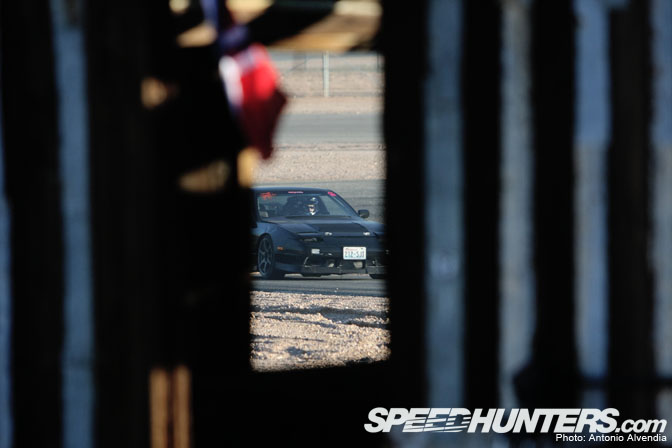 Here's a view of an RPS13 from Washington, looking through one of the windows of that nasty smelling house at the top of Horse Thief Mile. Don't go in there. That's where all the course workers pee when they're stuck in the middle of the track all day, in case you didn't know.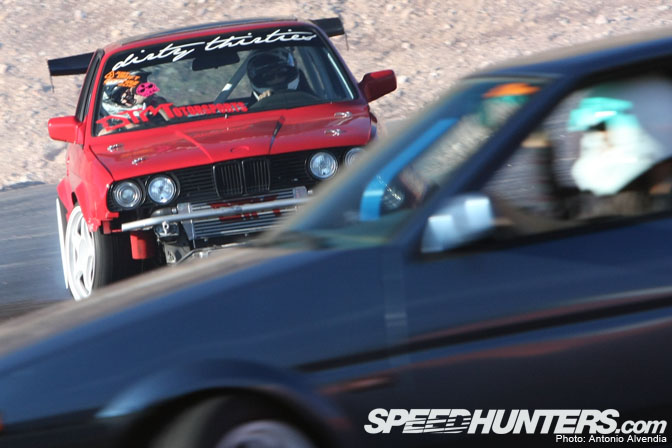 Dirty Thirties! Hell yeah, E30 love right there. What do you guys think of E30 BMWs rocking Japanese wheels, like the 5Zigen FN01RCs we see here?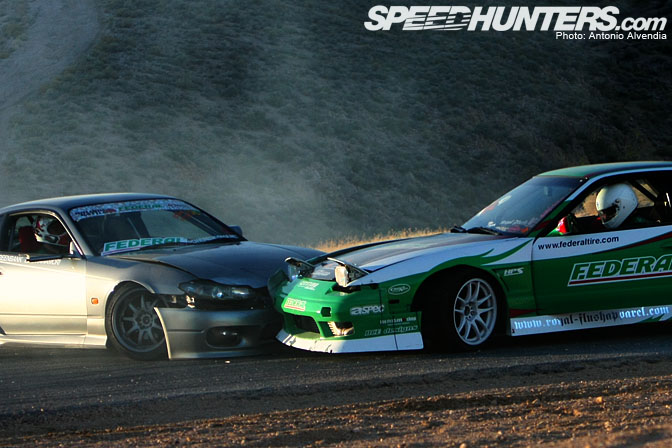 All Star Bashin! I guess there's a reason why they call it All Star BASH. Right before I left the track, these guys crashed right in front of me. Hope their cars are ok! Damn, I love the way that S15 was driving all day (looks so cool with the stance too!) and the S13 with the Work Wheels… very nice! Hope the damage wasn't too bad.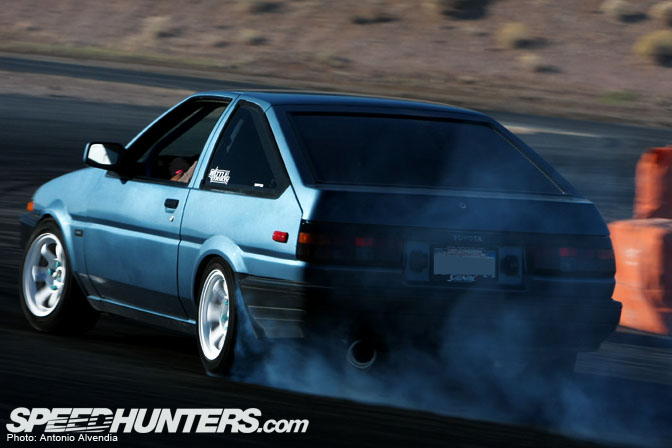 I love how nice this AE86 looks! So damn clean. Honestly, this has got to be one of the best looking factory blue AE86s out there. (BTW it takes a lot for me to say that, as this shade of factory blue and the 2tone blue must be my least favorite color of AE86. I don't mind the exterior color, I'm just not a huge fan of 1980s Toyota blue interiors, to be honest.) However, the owner of this AE86 really, really makes it work. This car looks super dope! Very clean like I mentioned before…
I suppose OEM blue paint looks best with white 14×7 +0 Volk Racing TE37 wheels, not to mention the blue anodized aluminum lugnuts. I wonder if those are Rays lugnuts? I never got close enough to check, as this car was busy spinning its wheels all weekend long! Again, gorgeous car. And with a Cusco rollcage, kouki bumpers, zenki Sprinter taillights, and Battle Version suspension components… this is the type of car AE86 that keeps its value. Love seeing clean 86s like this!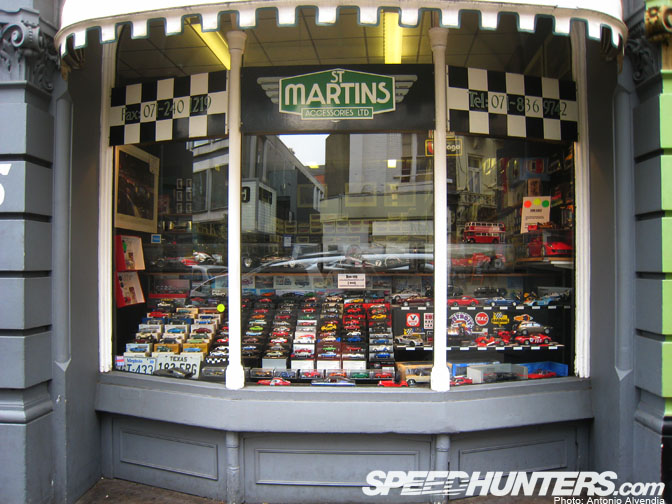 And again in the triple tandem drift run group! Such a nice looking AE86! I think the first time I saw this car, it must have been at one of the Ricky & Ronny's AE86 meets in Gardena/Torrance area. I'm not sure if it's the same car, but man… very, very nice. The S13 and the E30 behind it aren't bad either. (Just so you don't think I'm all 86 biased! haha)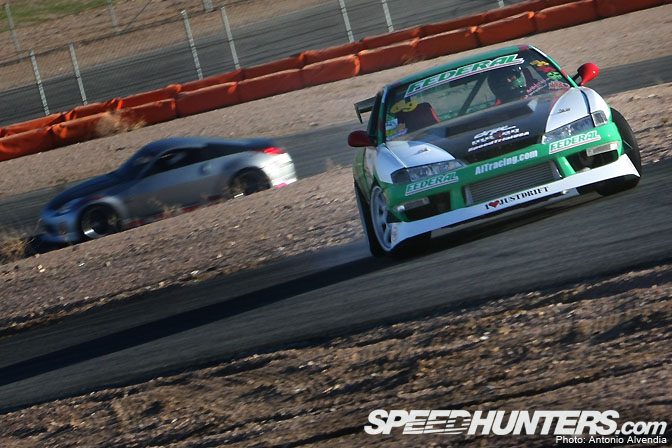 Here's the man behind Just Drift, Charlie Ongsingco, formerly known as Dr. Footheaven! I realize that over the years, the people involved in early drifting in Southern Cali have come a long way since the old days (it wasn't even that long ago)… but I would still love to see Charlie build a re-creation of his OG black S13 Silvia (coupe), DriftHeaven. That car was one of my favorite S13s in the early days of drifting, with its low stance, non-projector headlights, R32 grill, and Precedeo Demon Camber wheels (I love those wheels!!!!!!!!!!!!!!!!!) that he bought from Ken Ogawara, back when he was working at the ghetto Alta Wheel Shop in San Gabriel. Those were the days! Check out some cool old photos of Charlie's awesome black S13 in my book, Drifting ( www.driftingbook.com ).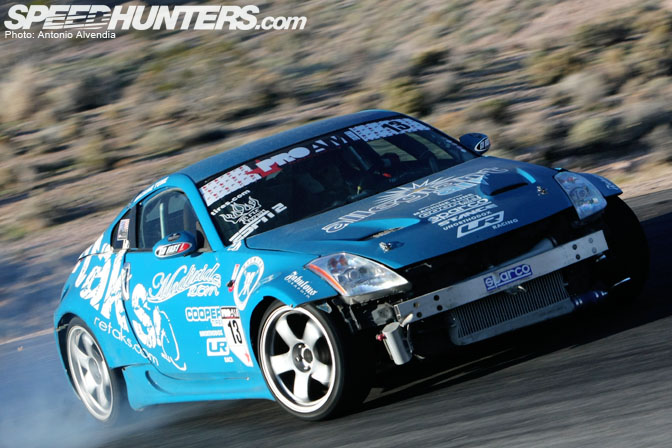 Andy Hately is super cool. He is so down for drifting, he brought this blue 350Z all over the USA to try to qualify and compete at Formula D events. He is an excellent driver from the Formula D Pro Am series, but man… his Z33 has definitely seen better days. And I remember when it still looked stock, and he was running it at Drift Days!
-Antonio Alvendia