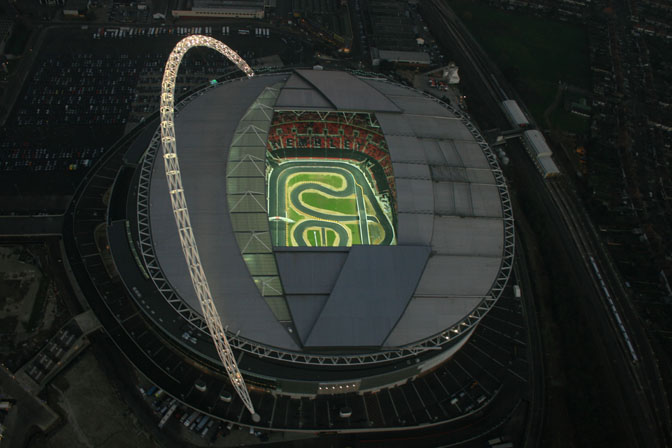 Did you like Nissan month on Speedhunters? Unlike our Porsche month in September, I haven't seen one complaint about an overload of Nissan content yet! Do we have a slight bias towards Japanese cars perhaps? ;>
As you can see, we haven't quite finished with our Nissan themed stories just yet. Mike has some more coverage from the Nismo Festival to complete and we're still ironing out the final touches on our R35 GTR Super GT film….
Looking ahead to December, we have some very cool event coverage lined up, including an incredible annual event taking place at Wembley Stadium on December 14th.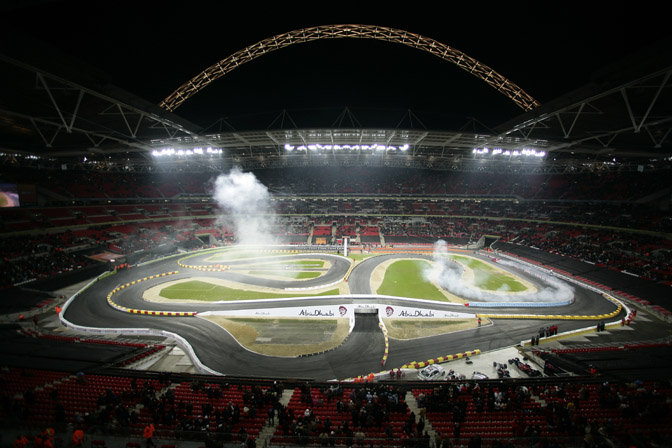 Schumacher, Priaulx, Muller, Loeb, Kristensen, Ekstrom, Patrana….
Sounds like a bit of a racing fantasy league doesn't it? Amazingly
enough you'll be able to see these motorsports icons compete head to head against one another: the 2008 Race of
Champions.
Now into its second year at London's Wembley Stadium, the event sees the world's top racers complete in a wide variety of identical machines. At the end of the day we'll find out who is the most adaptive, skilled and fastest driver. I know I'll be glued to radiolemans.com to see the live video stream!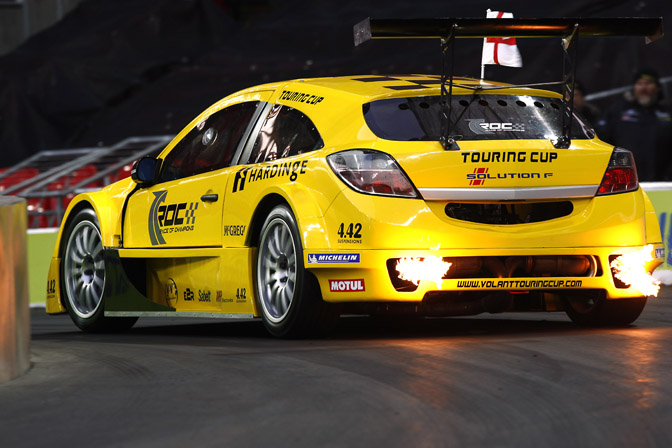 Our elder photography master, John Brooks will be spearheading full photographic reporting of the Race of Champions next weekend… watch out for a preview very soon.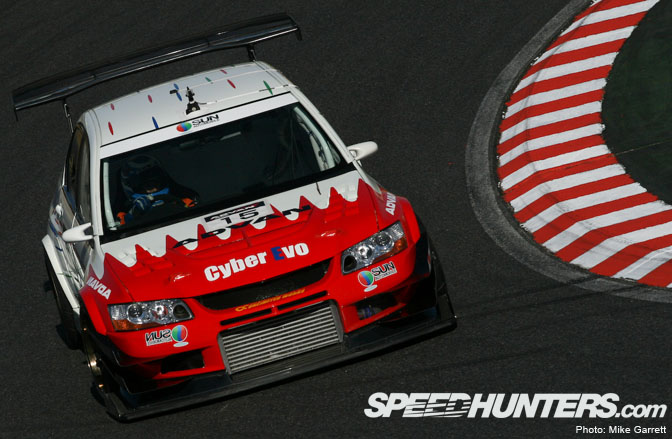 December on Speedhunters would never be complete without full coverage of the RevSpeed Super Battle from Tsukuba. Our own Auto-Otaku, Mike Garrett will be on hand to capture the action. Do you think we'll see a new record this year? I hear the Cyber Evo has been upgraded and am curious if the Pro Stock Skyline R34 will be setting a new performance bar. We'll find out soon!
Mooneyes will also be getting some attention from us this month. Mike Garrett will heading to the Mooneyes indoor Custom & Hot Rod show this weekend in Yokohama to drool over some Japanese Rods… (say hi to Jimmy Shine for us Mike!)… Then on Dec 13th, Antonio will be checking out the Mooneyes Xmas Party at Irwindale Speedway. Have a look at the bill: Live Bands, Live Pinstriping, Art Auction, Cackle Fest, Pinup Girl Contest, Car & Motorcycle show and Drag Racing… sounds amazing!… I wish I could be at this event.
And the theme for the December? Well, given that it is the last month of the year we thought it would be a good idea to look back on 2008 and highlight some additional Speedhunting stories and sidenotes from our travels across the globe. We shot many automotive features this year which have not made it to the pages of Speedhunters just yet… Also watch out for some year end reviews of the motorsports championships we've touched apon from time to time on this site…
It's that and getting caught up on some sleep!
Best,
:R