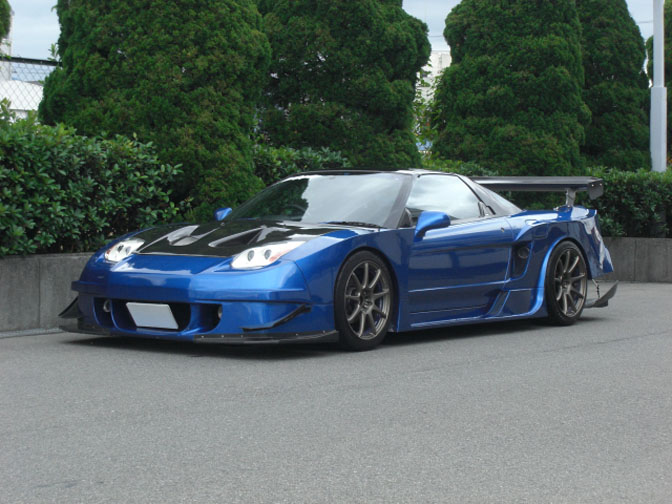 Just to balance out all the Nissan's you have been seeing, I present you this Honda NSX. I found this car for sale on the global Auto website thanks to a tip from the JDMego blog. When I was looking at the ad for the car I noticed it was already sold to a lucky owner. The car sports one of the most aggressive bodykits that I can think of.
Route KS calls this design Zeroforce and it is made from FRP. The kit consists of a frontbumper, wider front and rear fenders, sideskirts and a rearbumper.  The builder of the car enhanced the rear of the car with a diffuser that is attached to the rearbumper.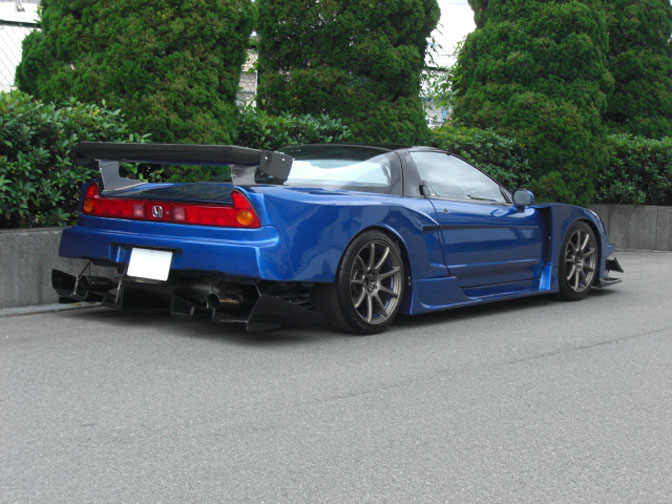 The rear of the car is complemented by a carbon diffuser that holds the exhaust system and of course the obligatory carbon spoiler. Following the hardcore look are the SA70 Wedssport wheels in size 17"in the front and 18" in the rear.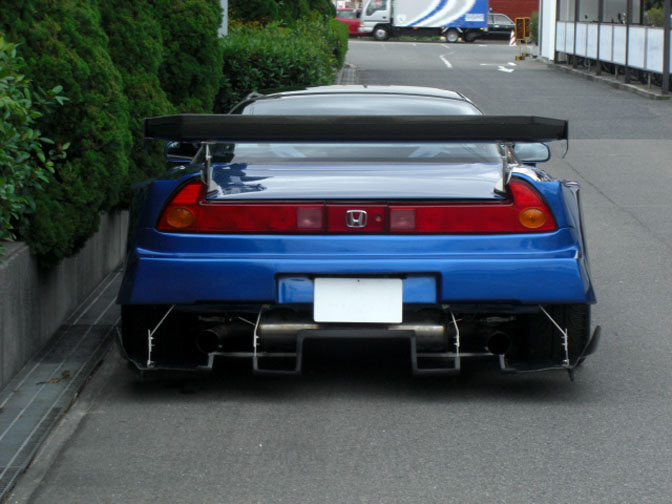 More of the rear, I wonder if I would get pulled over by the cops if I would drive this in Holland. Engine wise nothing much has changed, but then again why would you? The NA V6 sounds incredible and it revs it up nicely even when it's not tuned.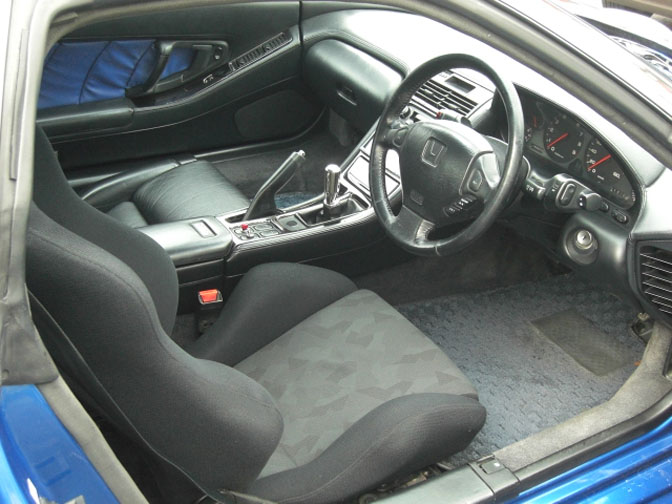 Nice interior with color coded door cards.
Well I'm almost off to the Essen Motor Show in Germany, so expect some nice footage of Europe's finest.
-Jeroen Willemsen