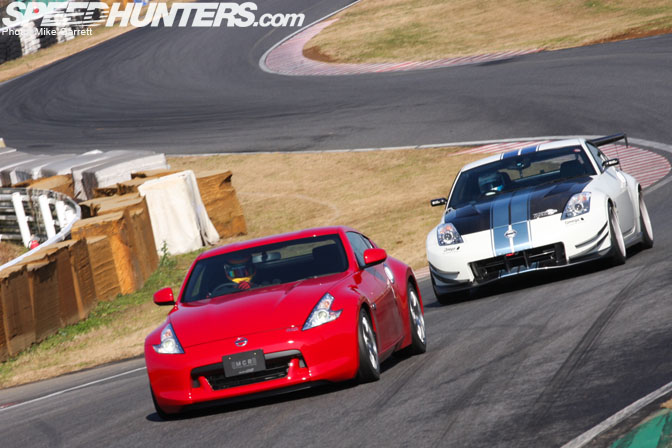 At last year's Rev Speed Tsukuba Super Battle tuned versions of the Nissan GT-R were seen by many for the first time. This year Nissan has another new sports car on the market, with the new Fairlady Z34 and both Mine's and MCR brought their new Z's out to this year's event for some shakedown laps around the course. These Z's were delivered less than a week before the event and are already equipped with a number of tuning parts. I guess that goes to show just how hardcore Japan's tuner shops are.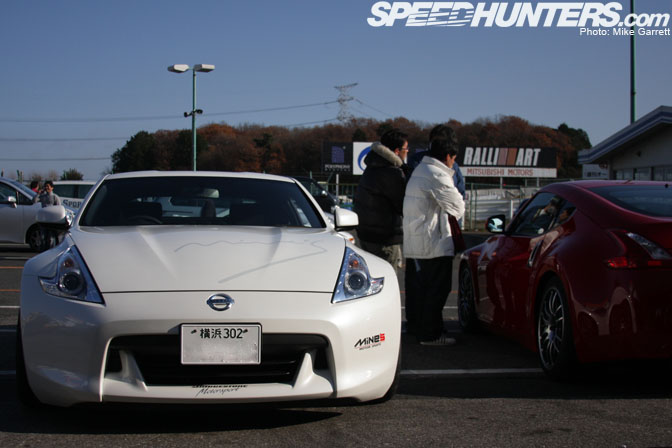 Like a lot of people, it took me a while to warm up to some of the new Z's styling. I know it's a cliche, but the car looks much better in person than in photos, "fangs" and all. Of course it also helped that the Mine's and MCR Z's were already equipped with cool stuff like coilovers and high end racing wheels.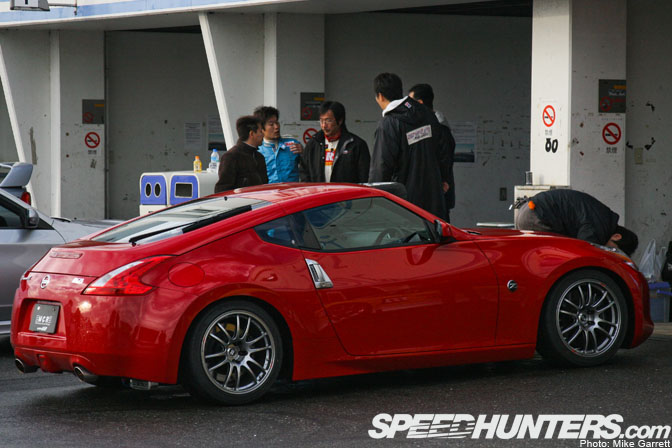 Here's another view of the MCR Z. Not surprisingly, Kobayashi-san ordered a red one so it could match all the other MCR demo cars. The parts already on the car include Enkei GTC01 wheels with Advan Neova tires, Endless coilover suspension, and Endless brake pads.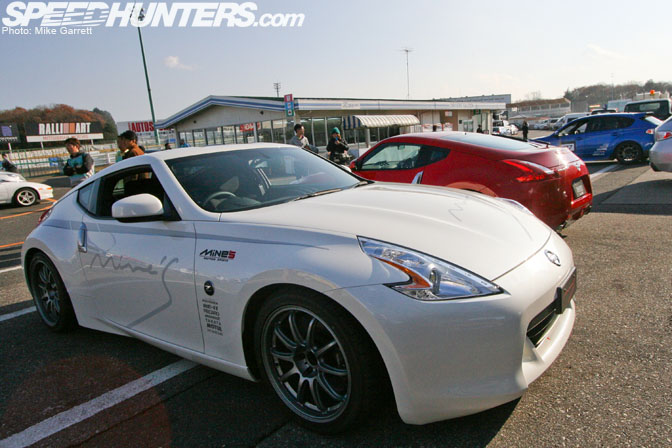 Mine's of course went with white on their Z34. The car has a titanium exhaust, Prodrive GC010 wheels and Bridgestone Potenza tires. If it doesn't have one already, I'm sure Mine's also has a VX ROM computer in the works for this car.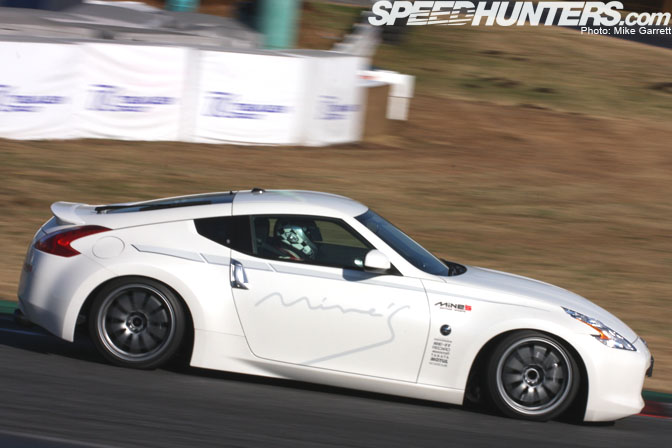 The Mine's car looks great in motion as it rounds Tsukuba's first hairpin…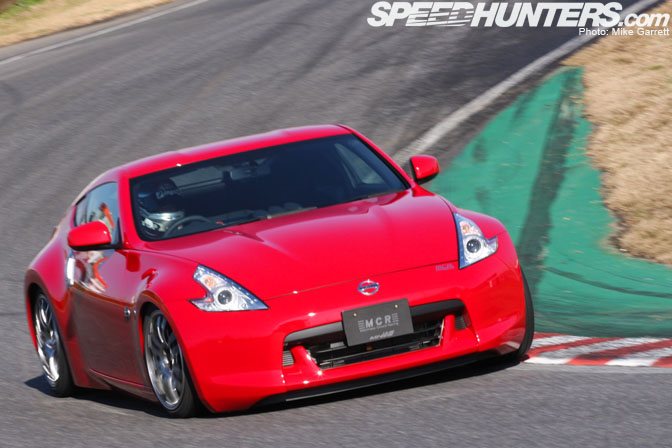 …does the red MCR Z.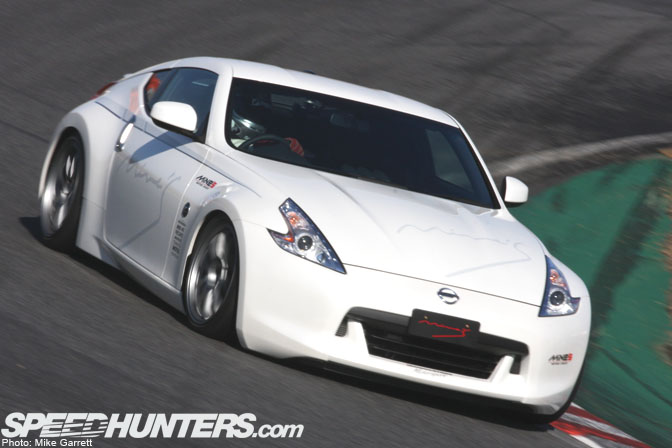 Both cars looked to be running very well, and at the end of the day Mine's was able record a lap time in the 1:06 range. The times will only go down from there as Mine's and MCR get their cars fully dialed in and other tuners start jumping into the fray. I can't wait to see what Top Secret and Powerhouse Amuse come up with for the new Z.
Seeing these cars helped me transform into a big Z34 fan overnight. I want one bad…
What do you guys now think of the car now that you've had a little look at these tuned Z's?
-Mike Garrett