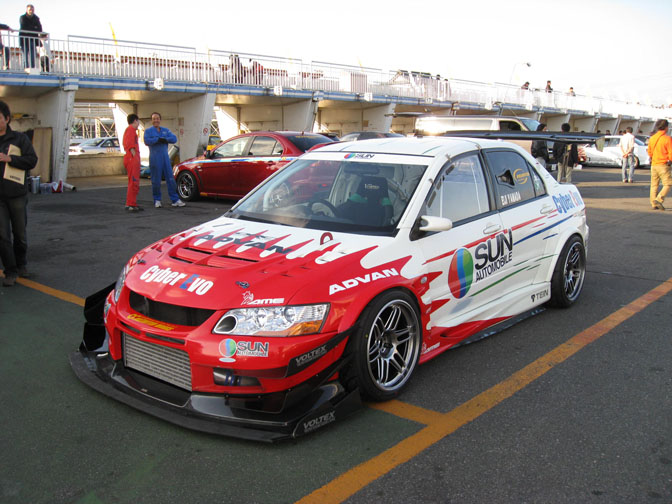 A post made by Ben Schaffer on his blog regarding the aero on the Super GT 350Z, got me thinking about the Cyber Evo. I agree both cars are totally different but they are made with the same intention: to go as fast possible. Nowadays, it's not only a matter of pure power but maybe more so about downforce and handling. I wanted to highlight the aero aspect on the Cyber Evo.
In the above picture, we can see the Cyber Evo getting ready for the Revspeed Tsukuba Super Battle. The car has undergone some small changes this year, the most noticeable are the custom made AME TM-02 wheels in 18″x10.5 +10. Last year it was rocking a set of Volk Ce28n wheels, but I like these ones much better. Mike was there to document the whole event, so be sure you check it out if you haven't already.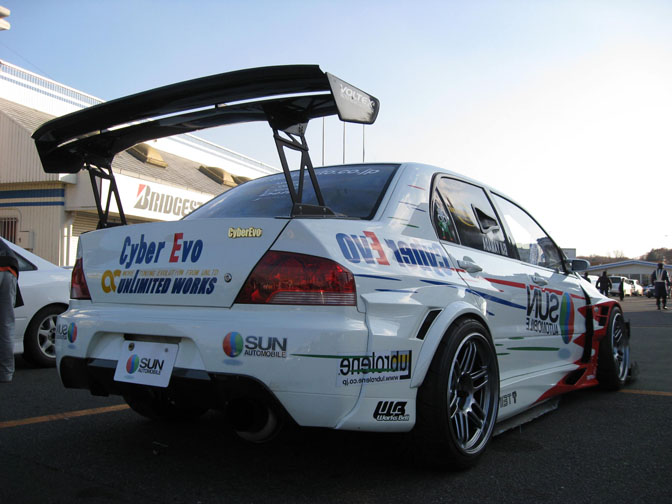 This shot from behind clearly shows the extensive bodywork that has been made by Voltex. The front and the rear of the car has been made much wider to accommodate the bigger wheels. Because of this, the car is much more stable in fast corners.
Voltex also made the spoiler. They call it the GT Wing Type 5. This wing provides the much needed downforce when pushing the car to it's limits.
Another thing that caught my eye is the skirt that you can spot below the sideskirt. I guess it's there to create suction under the car.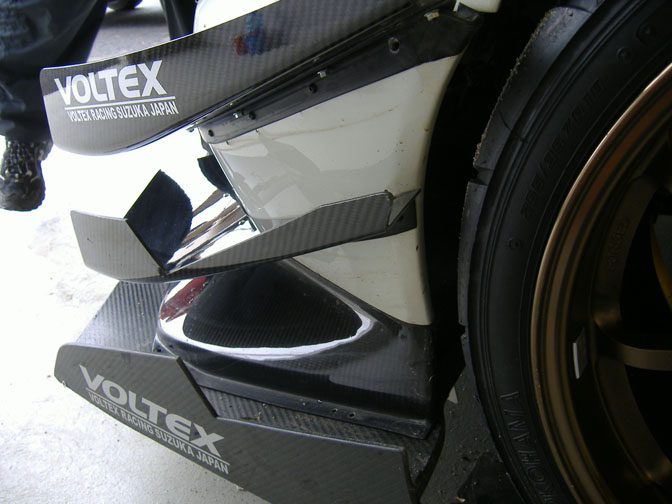 This is where all the magic happens. Two canards and a massive lip are there to create extra downforce on the front of the car.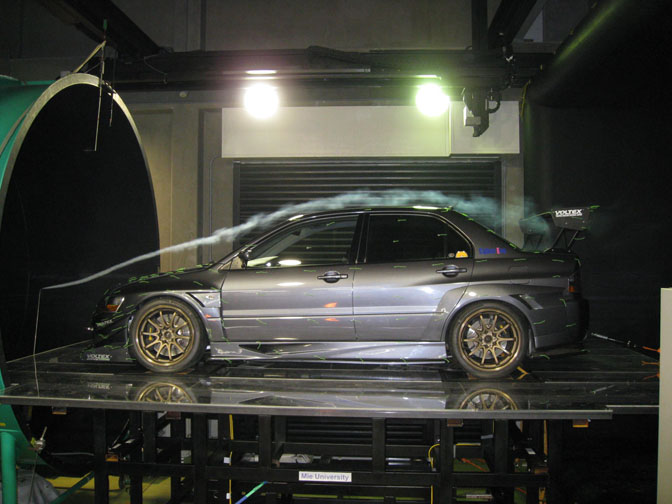 This just shows that it's not all planted on there to look good. All the aero parts are tested in the windtunnel to provide maximum performance. You can see all the little green ribbons that show how the air flows. Voltex has put a lot of R&D in this bodykit.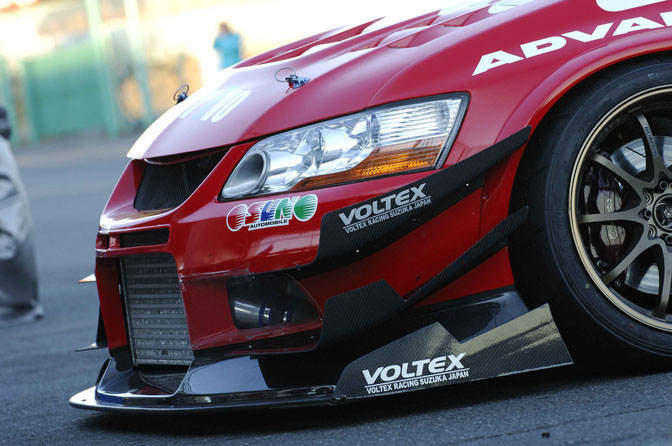 I love this shot of the frontbumper I just don't have much to add here. I can link to the high res version here, enjoy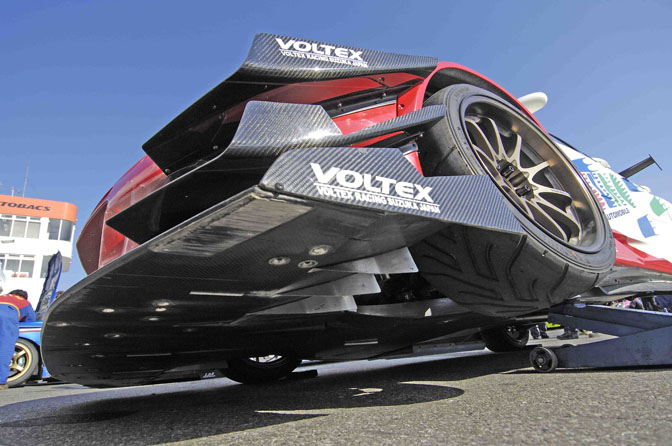 The underside of the frontbumper with the venturis in place. The venturis create suction under the car, for even more downforce. The bellypan is as flat as possible and all the parts are made from carbon.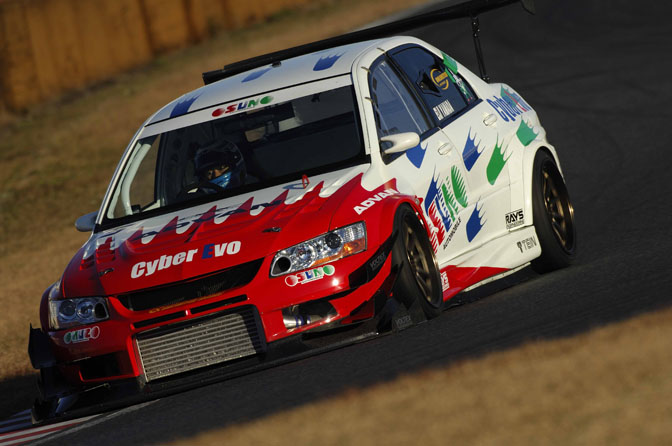 'Tarzan' Yamada is the only driver for the Cyber Evo and he never let's the team down. This year he recorded the fastest time of the day at the Revspeed Super Battle. It was slower than last year, but it still is impressive considering the conditions of this years event.
-Jeroen Willemsen