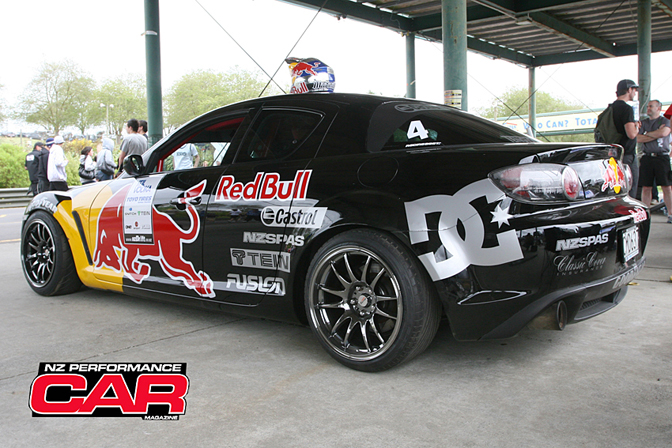 I got an email today from Brad Lord of NZ Performance Car Magazine, and he gave me the scoop on Mad Mike Whiddett's new drift car. Wait, didn't Mad Mike just debut his new Madbul RX7 a few months ago? Yes, but now he has another new car. This weekend was the final around of the Stil Vodka Drift Series in New Zealand and Mad Mike appeared in his new drift car project, the Mazda RX8 pictured here. His four-rotor RX7 was still in the USA after the Red Bull drift event.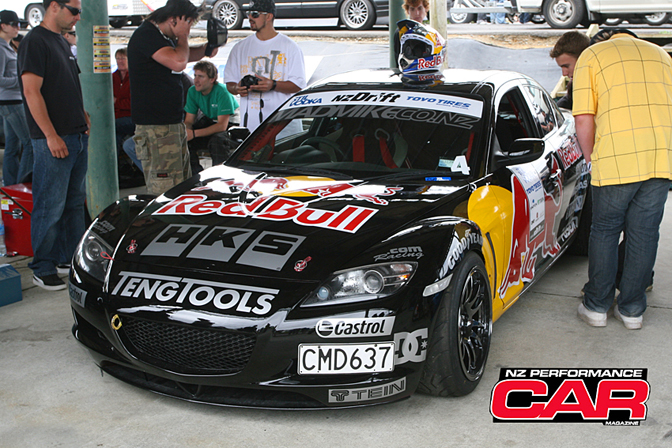 The RX8 was actually used in production-spec racing before Mad Mike gave it new life as a drift car. At this point the car remains essentially stock, but it won't be staying that way for long. Apparently Mike has some big plans for this car, but they are "classified" at the moment. Seeing what he has done in the past, it should be pretty radical.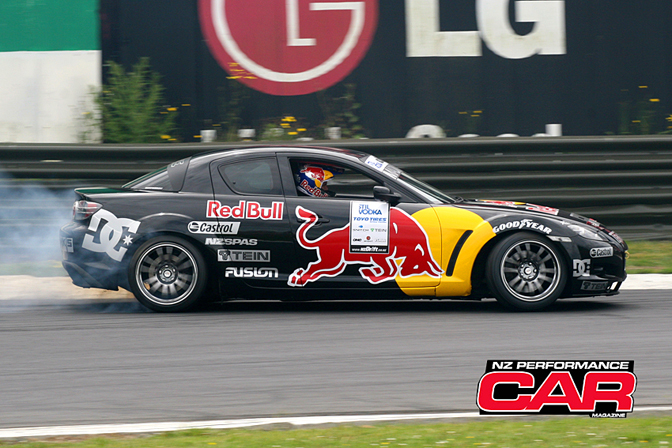 The stock Renesis engine was down on power ,and Mad Mike was forced to retire during the car's debut competition. I'm sure there will be some serious power thrown into the mix when it's all said and done. As you can see, the car is already sporting Red Bull livery just like his FD.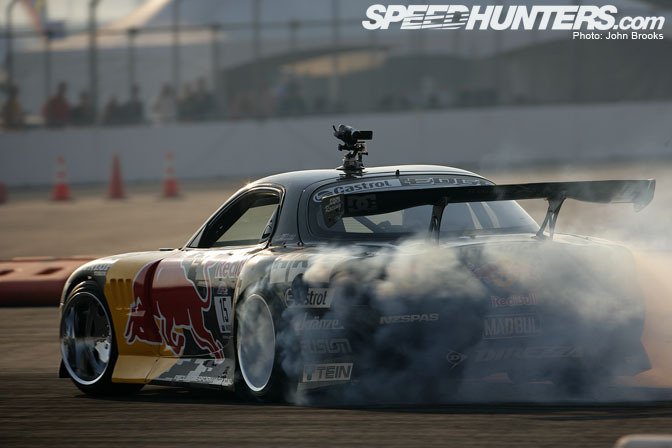 The eventual plan is that one of the cars will remain in New Zealand, while the other will be used for overseas competition. Sounds like US drifting fans might be seeing a lot of more of Mad Mike and his rotary craziness in the future.
We wil stay tuned for more updates…
Thanks to Brad and NZPC for the photos and the scoop.
-Mike Garrett