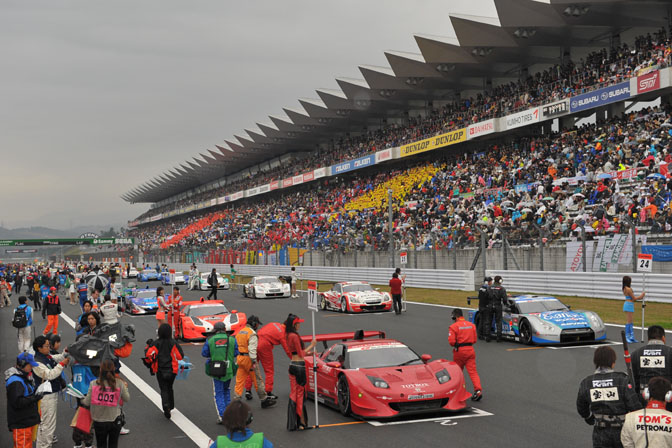 The eventful 2008 season of Super GT is now in the books. The final race of the year was held yesterday at Fuji Speedway under and despite the not-so unusual cloudy weather, things were looking bright for the Nissan GT-R teams that were aiming to finish off their season of dominance by taking the GT500 drivers championship. From the photos, it looks like the stands at Fuji were packed. According to Super GT, 47,100 race fans braved the cold and cloudy weather to watch the final race of 2008.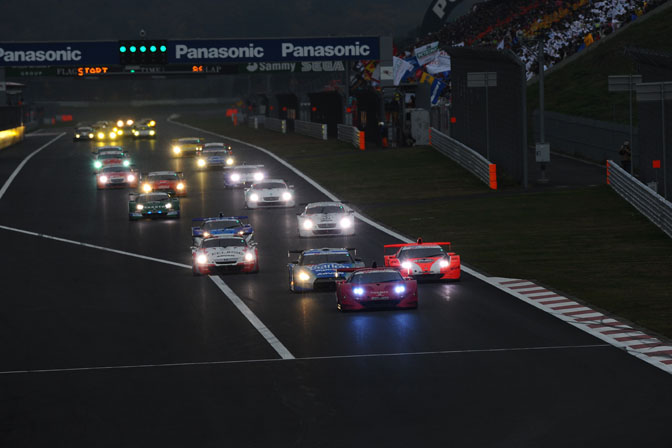 During the start of the race it was so dark that it almost looked like a nighttime. Don't the headlights of the GT500 cars look pretty cool as the field heads into the first corner at the start of the race? The REAL NSX would start on the pole in the GT500 class, but it wouldn't be there for long.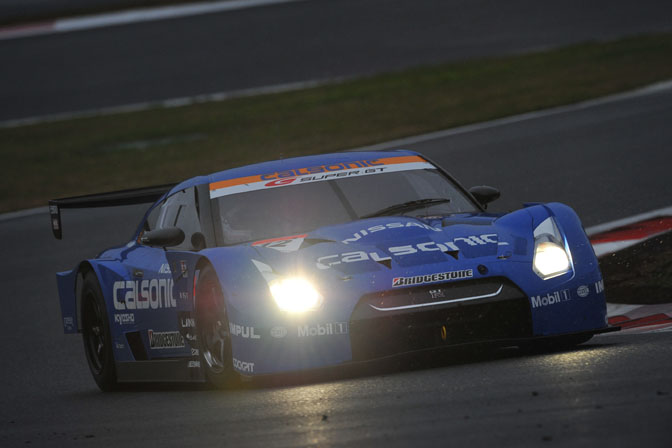 Rain was falling at the start of the race, so most of the field started with rain tires. The Calsonic team, however, took a risk and kept their normal tires during the rain. Soon after the start of the race, conditions began to dry and the whole field pitted to switch back to normal tires. This allowed the Calsonic GT-R driven by Tsugio Matsuda and Sebastien Phillipe to move to the front where it then cruised to an easy victory. This was the second win of the year for the Calsonic car and the SEVENTH win for the GT-R in its debut year. That's a record for the most wins by a single type of car in one Super GT season.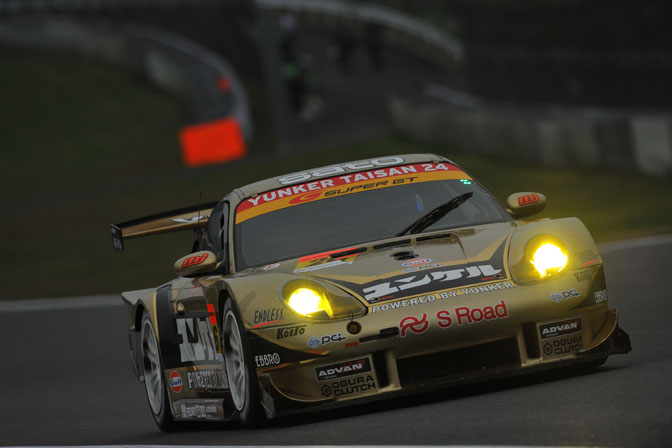 In GT300, victory went to the Yunker-Power Taisan Porsche driven by NOB Taniguchi and Dominik Farnbacher. Since the team was not in contention for the title, they were able to take more risks with tires, and the gambling paid off for them. It's nice to see NOB get a win this year following his friend Orido's victory earlier in the season.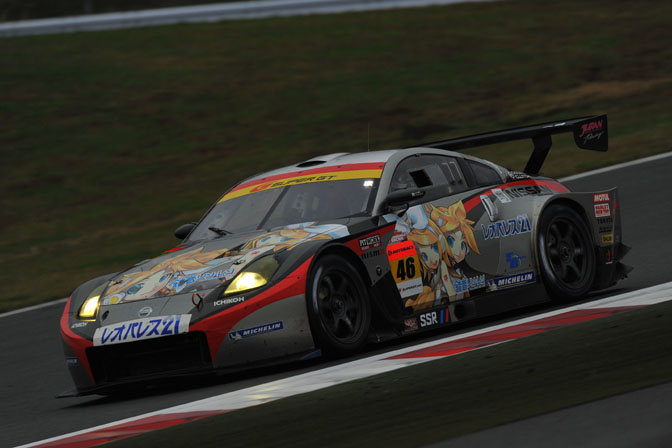 In the 2008 GT300 season standings, the drivers title went to the Mola LeoPalace Z33 driven by Kazuki Hoshino and Hironobu Yasuda. The graphics on this car make it look like one of the "ita-sha" creations that can be seen cruising around the Akihabara district in Tokyo. Ita-sha drivers all over Japan are probably rejoicing right now.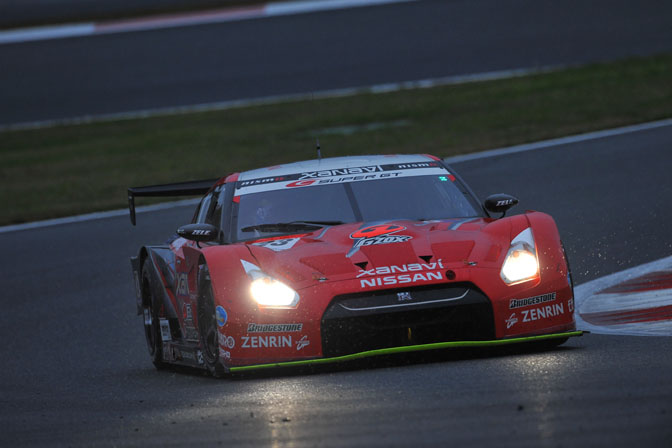 In GT500, the drivers title went to the Nismo Xanavi GT-R driven by Satoshi Motoyama and Benoit Treluyer who finished 9th in the Fuji race and ended their very successful season with the championship.
It was a near-flawless weekend for the Nissan teams who took both the drivers championship and race win in GT500, and the drivers championship in GT300. Maybe they did so well because they know it's Nissan Month on Speedhhunters?
Photos courtesy Super GT
-Mike Garrett