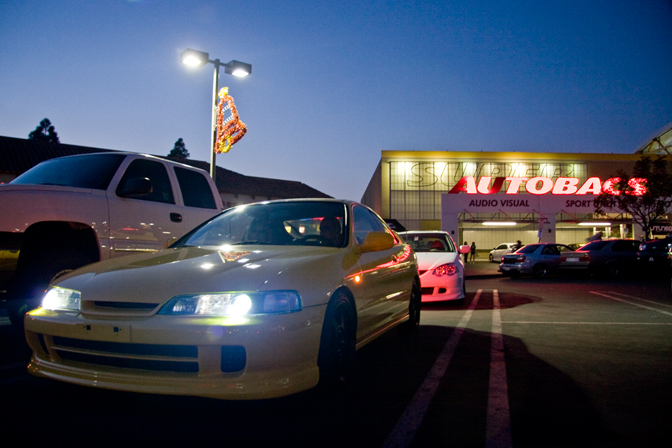 Just last weekend, I kept hearing all this talk about the return of Jtuned… apparently Jtuned.com will be coming back, with new people involved, but the same type of high quality automotive content. To kick off the website's return, the new Jtuned staff held a car meet at Super Autobacs in Stanton, CA. I got the invite, and all email correspondence about the meet, but I had to go to Northern California for a good friend's wedding, so I couldn't attend the meet.
However, I found these photos from the meet, taken by one of the Jtuned staff guys. I just thought I'd post them up so some of our readers would check out their website too.
Above, a JDM car meet in Southern Cali wouldn't be complete without a JDM Integra and RSX.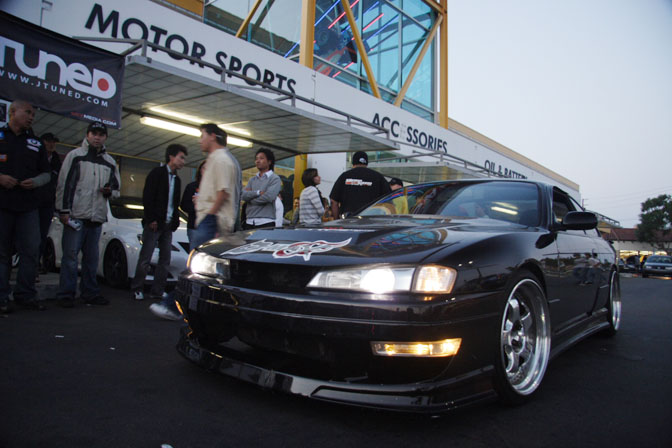 Nice wheel fitment on this S14.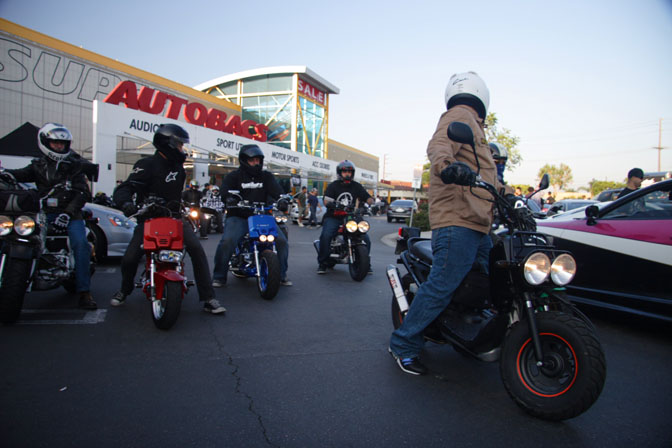 There were even a bunch of Honda Ruckus riders in attendance, riding around. Is this the future of the automotive aftermarket? What do you guys think?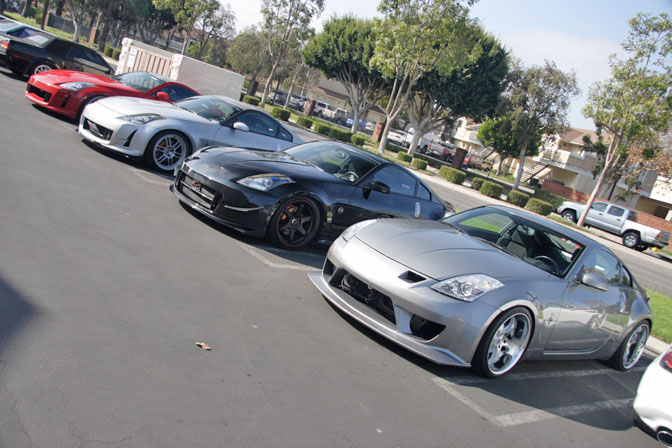 I dig this gray 350Z. It definitely has the best wheels in this group. For more photos, go to Jtuned.com!
Photos by: Philip Tieu

-Antonio Alvendia