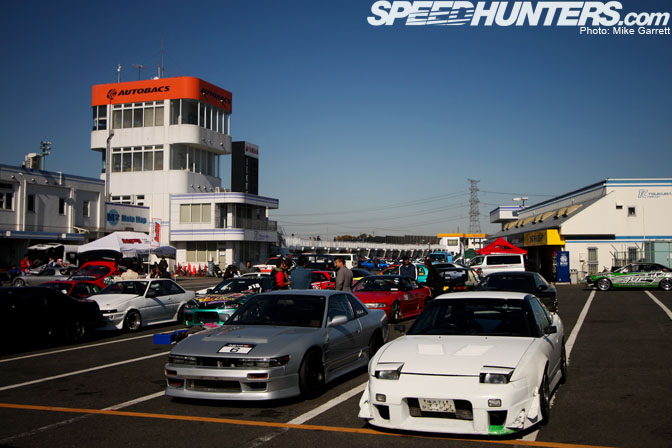 I just got back to my apartment after spending the day at Tsukuba Circuit for a big drift and grip soukoukai event hosted by HPI. I have to say that I this is one of THE best events I have ever been to. In fact, if someone could attend just one event to get a taste of Japanese car life, this one would have been perfect. I'm dead tired and have a ton of photos to go through, so for now I'll just post up a few quick photos showing some of today's highlights.
Not only was the event itself great, but today was the first time I have shot an event under sunny skies for a LONG time. Japanese winters are cold, but you have to love the beautiful, clear skies and dry weather! I feel kind of refreshed…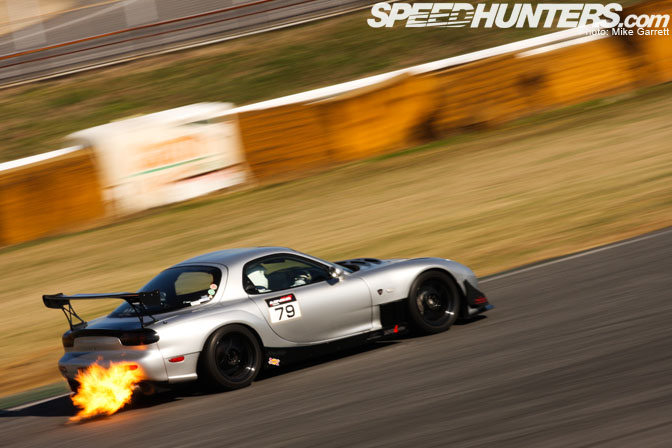 A flame shooting FD3S during the morning's grip session. As you can see, Tsukuba Circuit is now transformed into its winter-time brown scenery.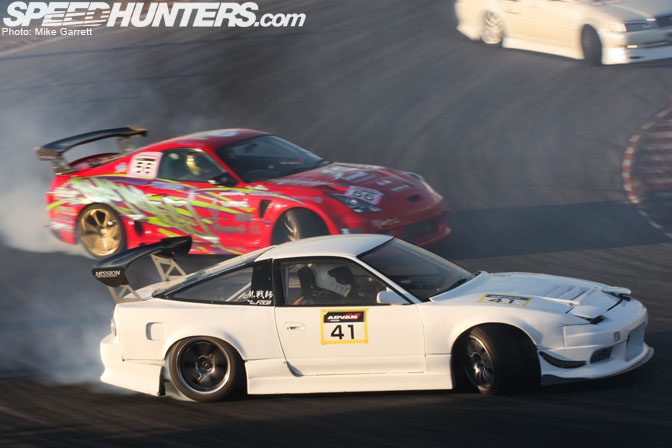 The whole afternoon was dedicated to drifting, something that is fairly rare to see on the big TC2000 course. The action some of the best I have ever seen. We are talking 5-6 car tandem formations with a mix of both pros and seasoned privateer drivers. Awesome!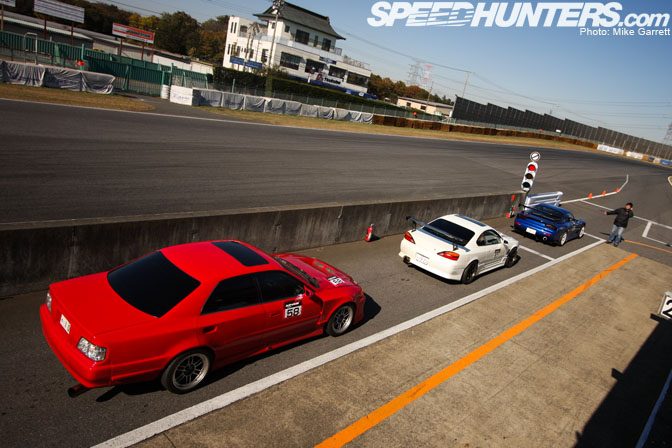 Seeing the red wide body JZX100 Chaser and S15 Silvia might make you think these are drift cars, but these are grip machines through and through. Look how beautiful weather is! Sorry if I'm getting carried away, but I'm just so happy not having to see an ugly gray sky…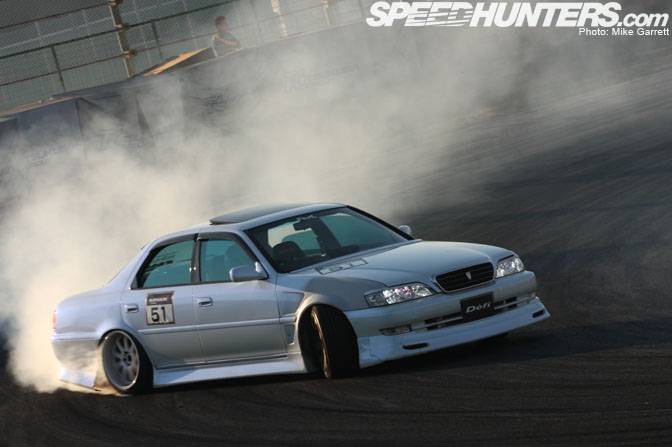 The JZX100 Toyota Cresta from Team "Fool" sliding through Tsukuba's first hairpin under the late afternoon sun.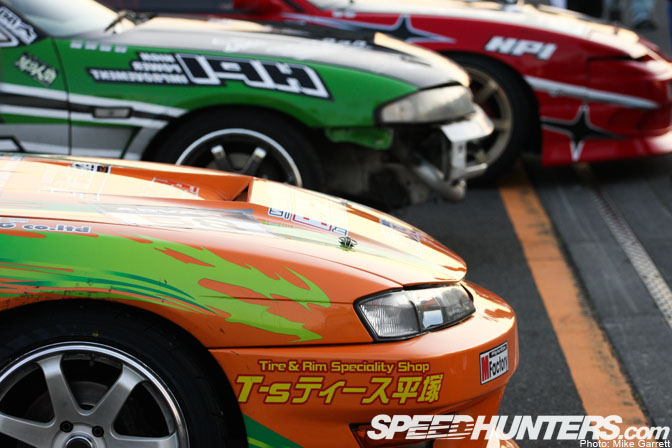 Plenty of D1 Street Legal drivers were on hand…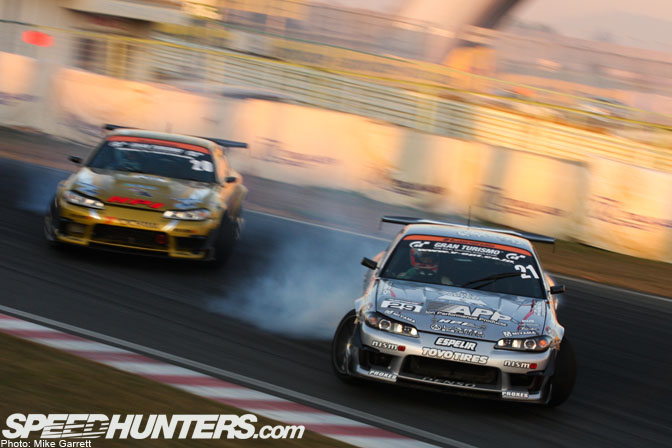 …along with a few drivers from the "big leauges".
Time to grab some dinner. Much more from Tsukuba Circuit soon!
-Mike Garrett