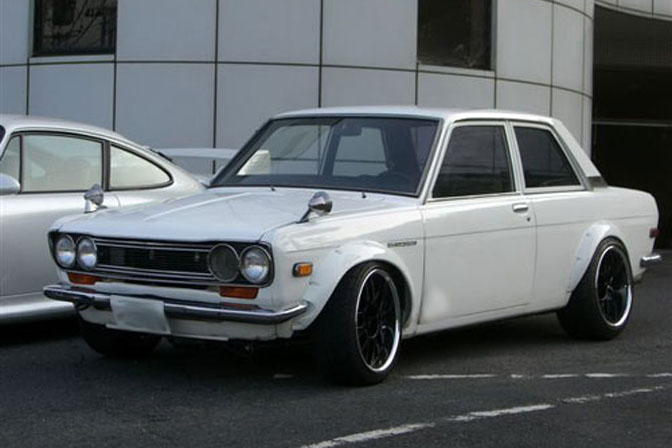 I was browsing through the latest issue of Option 2 Magazine yesterday when I came across this Datsun 510 in the monthly "Evolution Q" section. If the name Common Snapper sounds familiar to you, that is because last year they built an S30Z with an RB26 and a full R33 Skyline interior conversion. They work on all sorts of cars including American imports as well as Japanese domestics that have a slight "USDM" vibe. Well they are at it again now and this left-hand-drive USDM Datsun 510 is their latest project.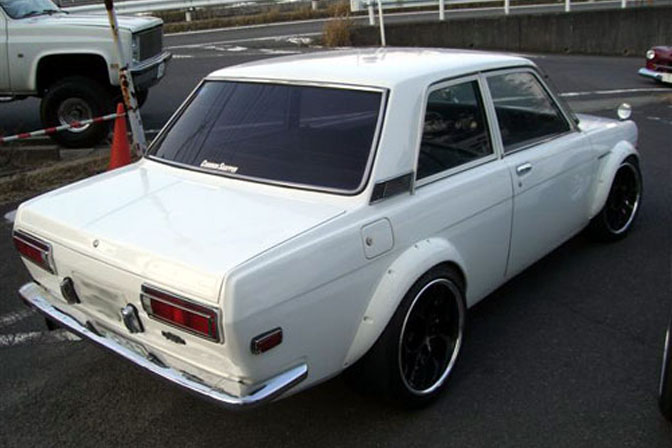 I'm used to seeing small diameter wheels on most 510's here in Japan, so when I saw the 17" SSR Proffesor MS-1's on this car I was pretty surprised. A lot of the tuned 510's in the US are running larger wheels, and I'm sure that's where a lot of the inspiration for this car came from. The rear wheels are 11 inches wide! These are the same wheels used on the Common Snapper Z. This car, along with the S30Z are built as Japanese interpretations of American pro-touring style.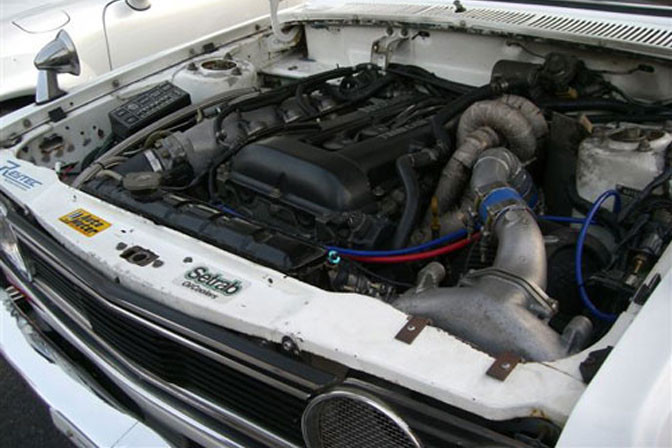 Under the hood is an SR20DET with a number of go-fast parts including a Greddy intake manifold and an S14 turbine. SR20's just look right at home in the engine bay of a 510…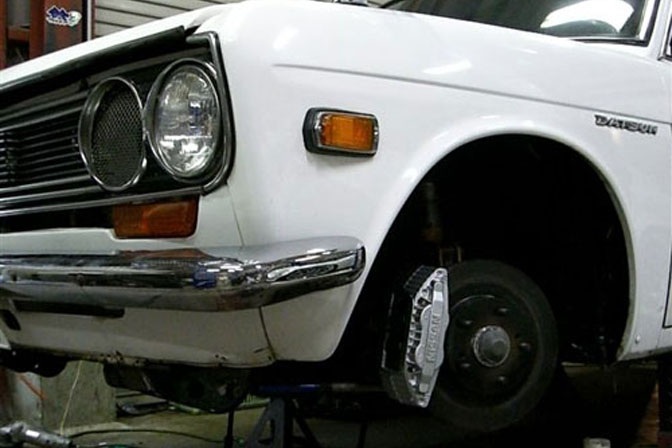 The brakes are from an R32 Skyline and should do a more than adequate job of slowing the featherweight Datsun, while also changing the car's PCD to the more popular 5-lug pattern. The rotors also fill up the big SSR wheels quite well. This shot was taken before the fender flares were added.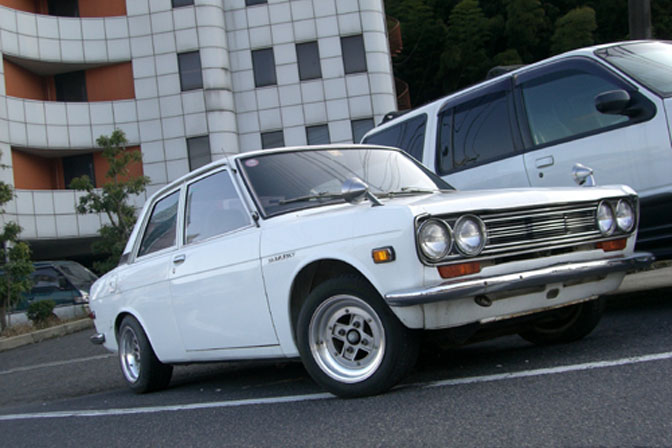 And lastly, a shot of the car in its "before" state.
What do you guys think about this thing? Personally, I'm not really used to the large wheel look yet, but I am liking this car quite a bit.
-Mike Garrett