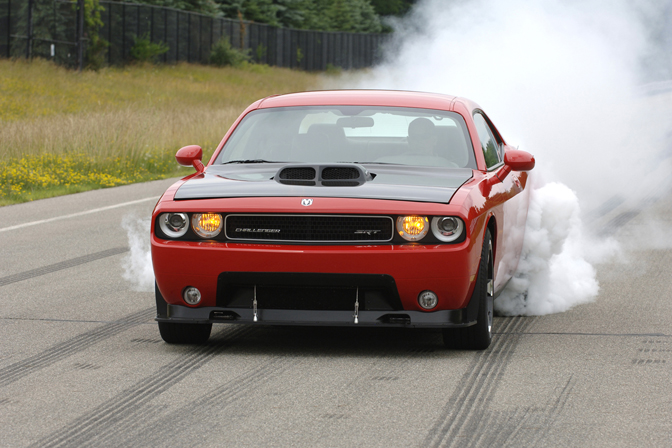 The 2008 SEMA show is fast approaching, and as the big show draws closer, builders are starting to show off this year's project cars. The new Dodge Challenger will certainly be one of the most popular platforms at this year's show and a number of tuners have already shown their SEMA Challengers. The latest player is Chrysler itself who just unveiled their Dodge Challenger SRT10 Concept. As the name suggests, the Challenger has been outfitted with the 600hp 8.4L V10 from the Dodge Viper and becomes that latest in a long line of Mopars to be stuffed with the big ten-banger over the years.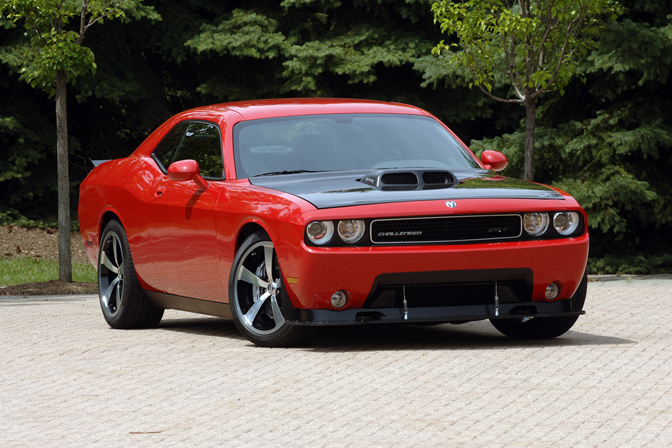 Body mods to this concept include the front splitter as well as a carbon hood and trunklid. The most noticeable exterior modification on the Challenger SRT10 has to be the shaker hood scoop that was inspired by the original Challenger's sister car, the Hemi 'Cuda. The wheels and Bilstein suspension are also unique to this concept.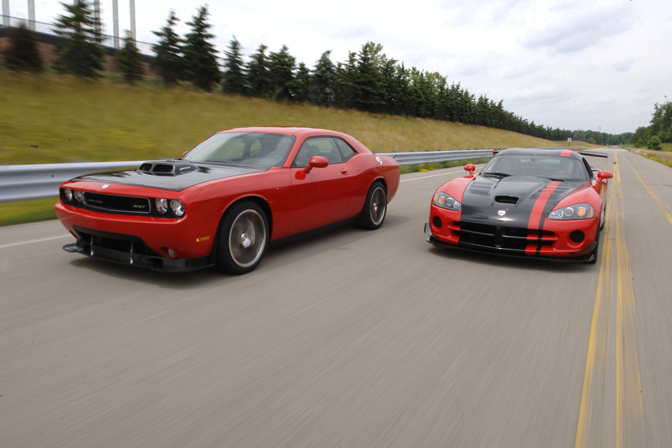 A cool shot of the car cruising next to its Viper relative. Obviously the giant V10 is not going to help the Challenger's already less-than nimble driving characteristics, but I'd say it's a fine example of the classic hot rodding tradition of equipping a car with the biggest and most powerful motor as possible. Handling, gas mileage be damned! Considering today's rough economic conditions and rapidly changing auto market, I'd say a production version is probably out of the question, but it still makes for a fun diversion doesn't it?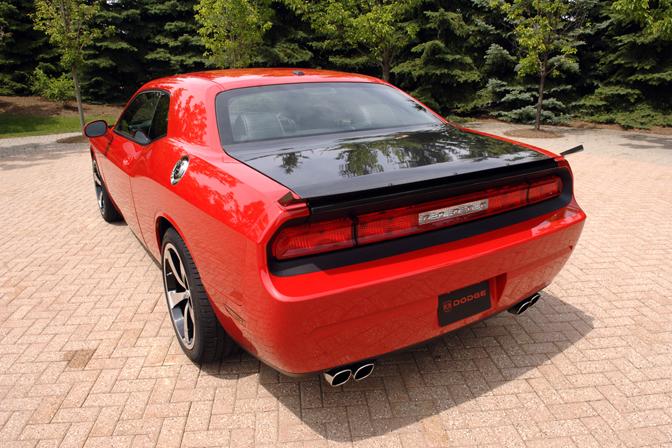 So what do you guys think of this beast? Of course it won't be the fastest or most balanced car out there, but I think it certainly has its merit.
I suppose we will have to wait until next year to see someone rival this by building a "Camaro ZR1" by outfitting the flagship Vette's supercharged engine into the 2010 Camaro!
-Mike Garrett