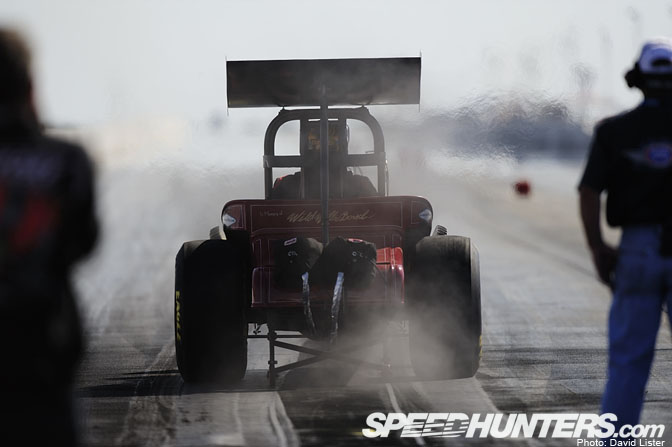 You know I'm a bit in a state of shock putting this piece together… I only spend 2 days collaborating with the photographer, David Lister, but have been supplied with literally hundreds of amazing photos. It's a bit of a challenge to edit them down tbh! A good place to be in no doubt….
So you'll likely have seen the retro funny car story we published a few days back… now let's wrap up our coverage of the 2008 California Hot Rot Reunion with a look at the other drag classes and surrounding cultures at the event.
Check the heat haze surrounding the vintage Altered "Winged Express"… this car looked nigh impossible to keep in a straight line down the quarter mile.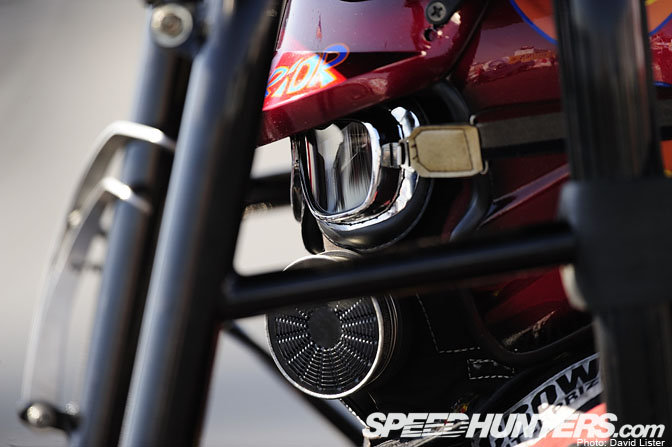 …retro fire suit and goggles. Nice one.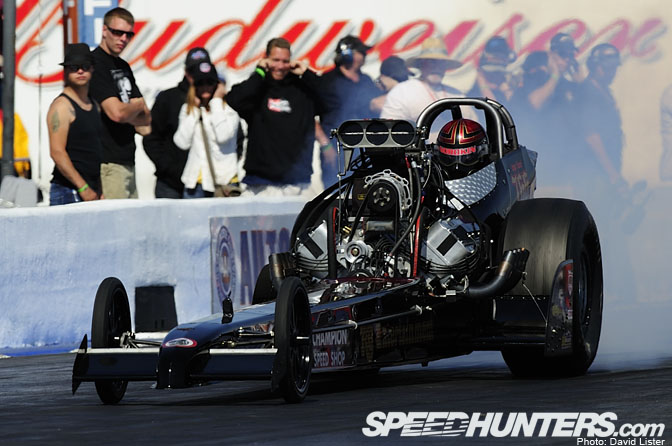 A new… old…… front engine rail. There is something quite aggressive about a car that is all engine like this…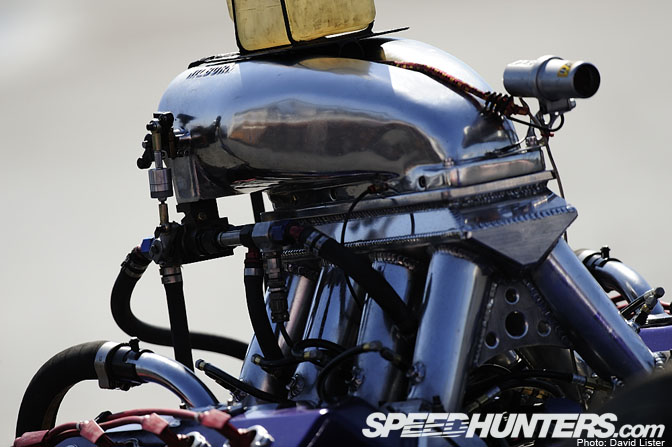 The beauty of mechanicals…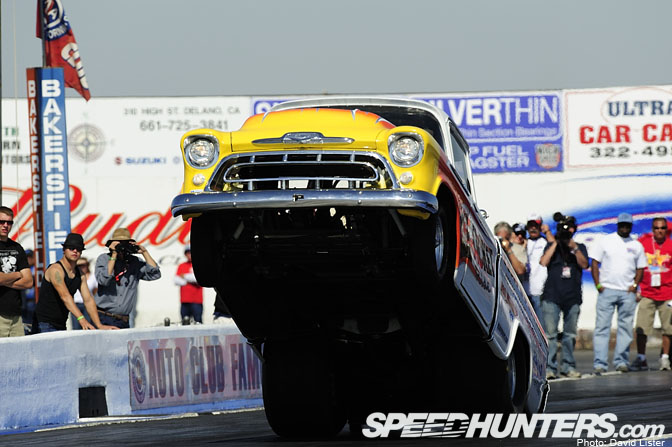 Wheelstander.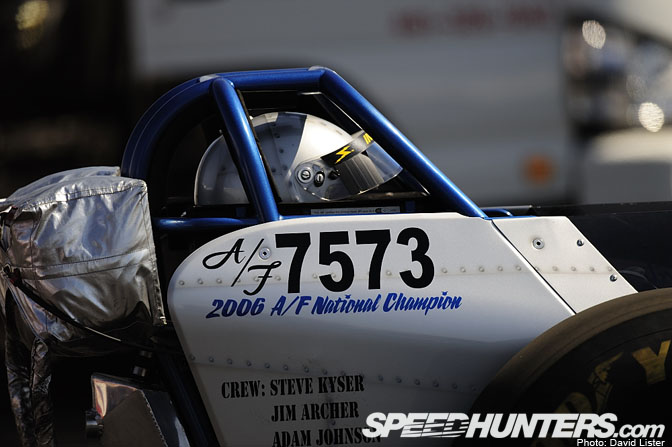 I love geometric right angle shots like this….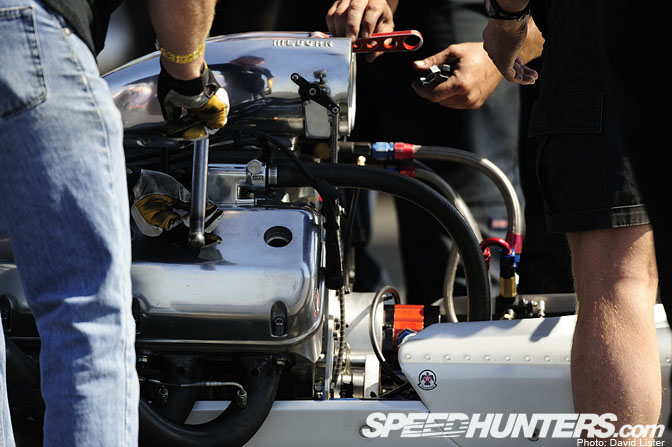 mmmmm…..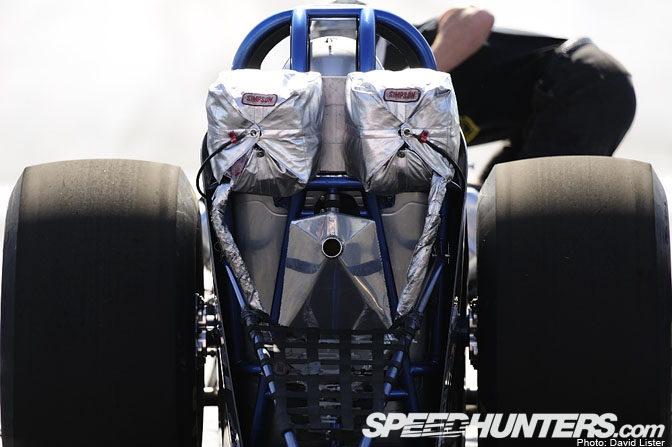 Sooo good…..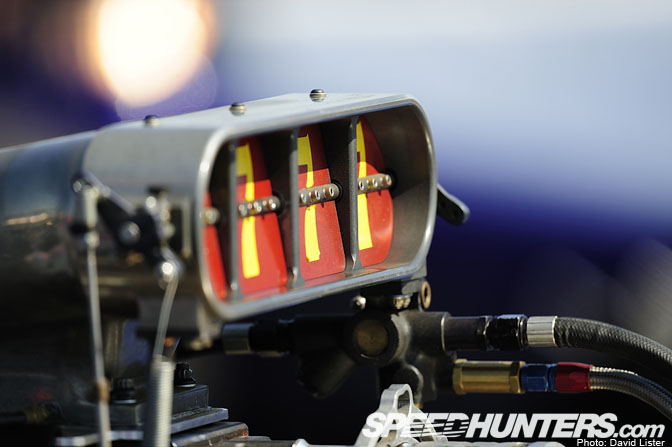 Blower.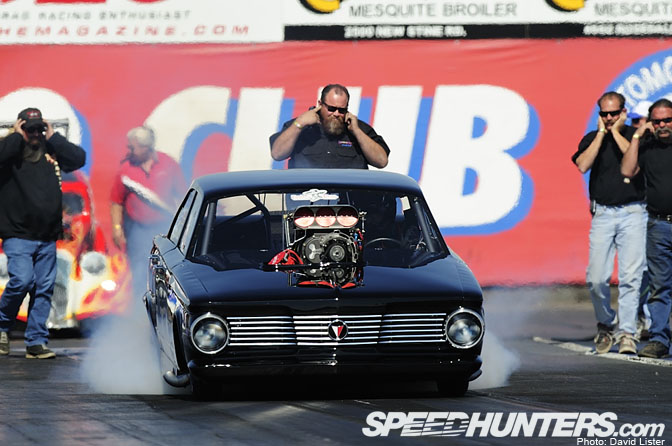 A modern blown gasser…. I think my mom used to drive one of these things…. A Valiant yes?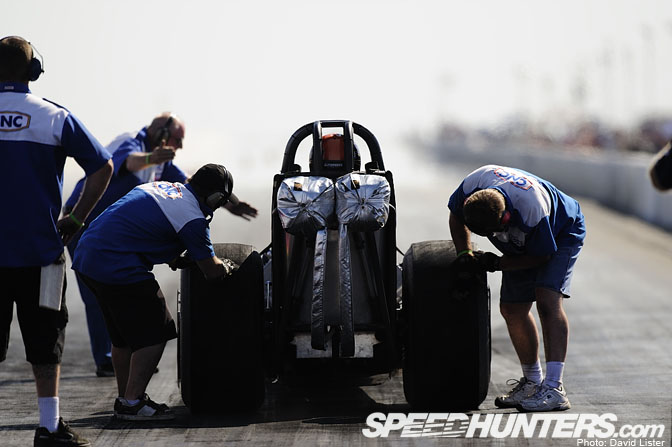 Getting ready for launch….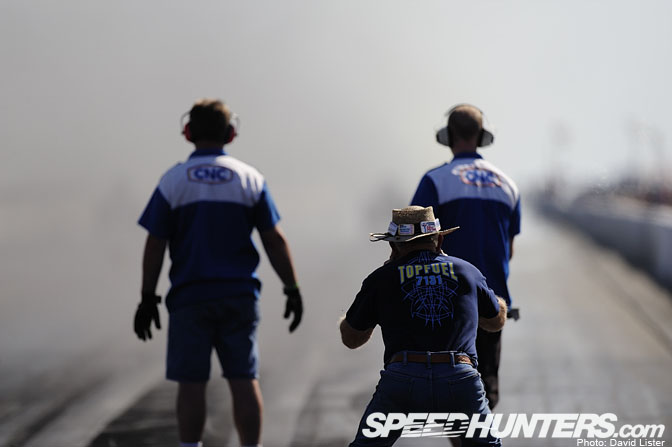 Gone…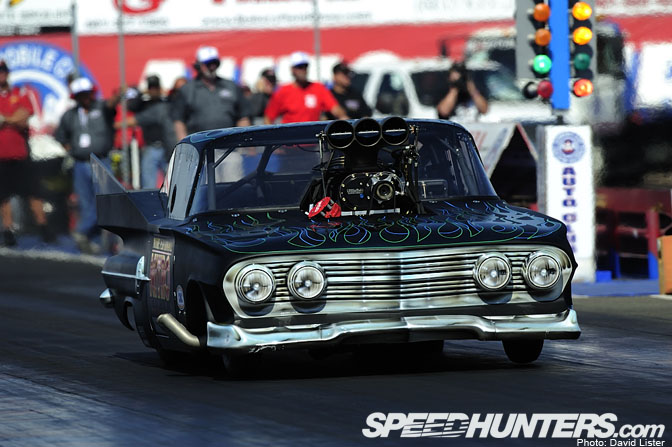 Crazy drag Impala…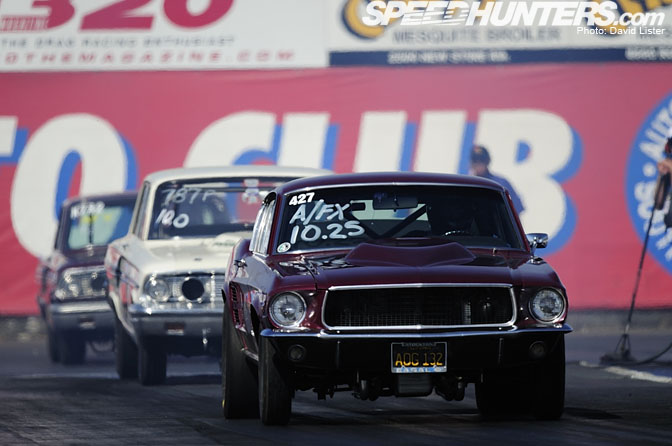 Back in the day "A/FX" was a class for experimental factory prototype drag sedans. These cars don't quite look as crazy as the old altered wheelbase pre-funny car machine of yesterday though. Perhaps more people will build cars to this spec in the future.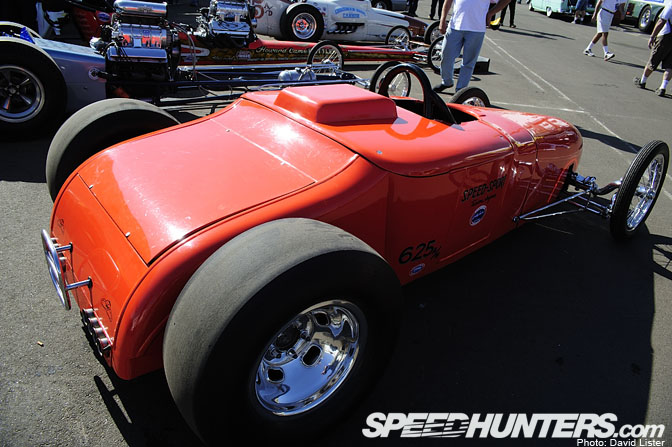 A few of the treasures from the NHRA Wally Parks Museum were on display in the paddock area. We'll look at these cars in their native environment in the coming week… or so.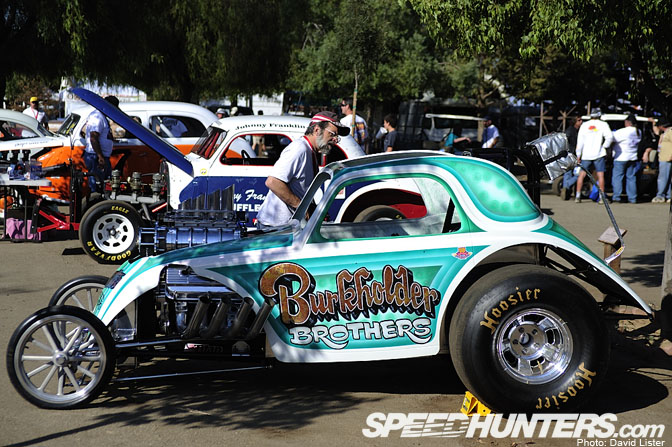 A very cool Altered.. This car is based on a Fiat body if you can believe that! In the BG is a retro modified stock car.
I'm feeling the paint job.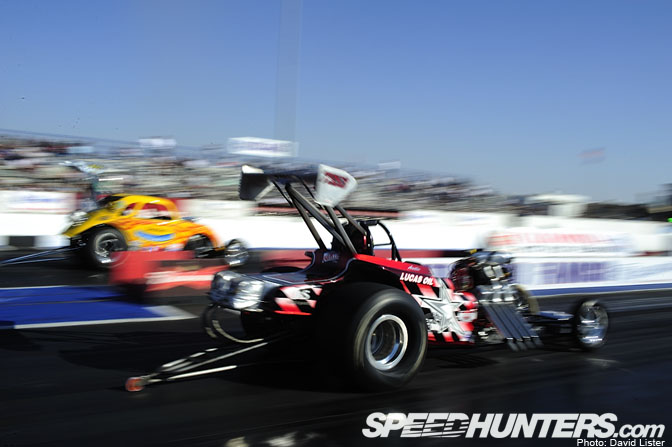 Here is a more modern style altered launching down the strip.
Personally I think you'd have to be clinically insane to strap yourself into one of these beasts… let alone a front engine car.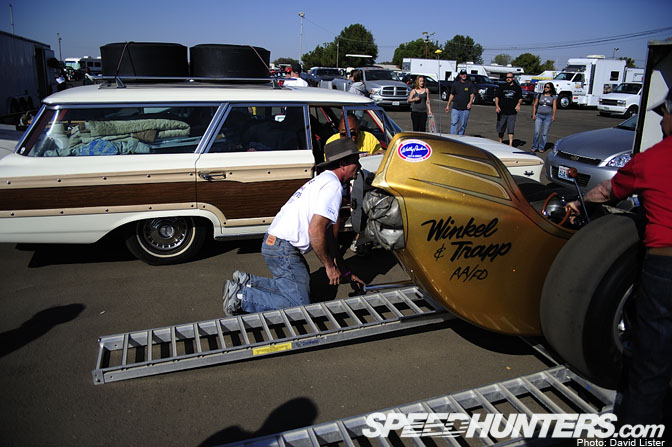 Like the period specific support vehicle? I think the pit crew should be wearing period specific clothes too….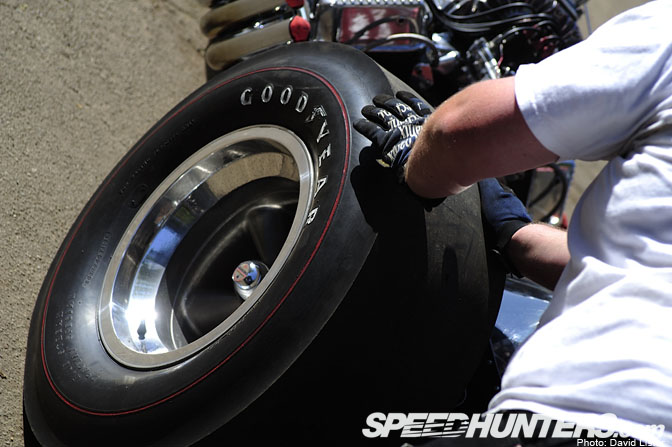 Retro racing wheels and tires are just so cool! Wow….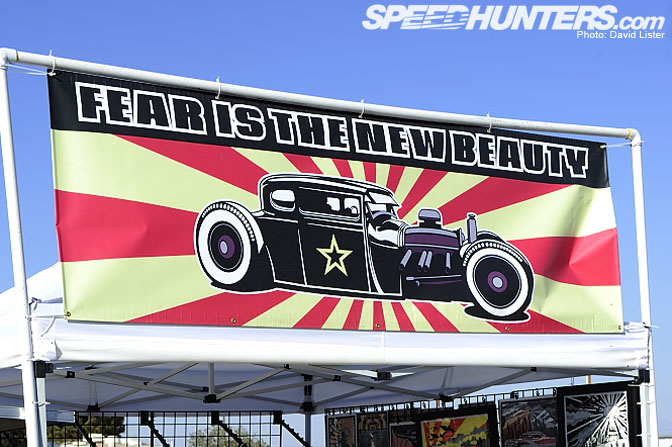 There was a sizable selection of hot rod booths at the event, with plenty of hot rod culture merchandise to spend your hard earned money on.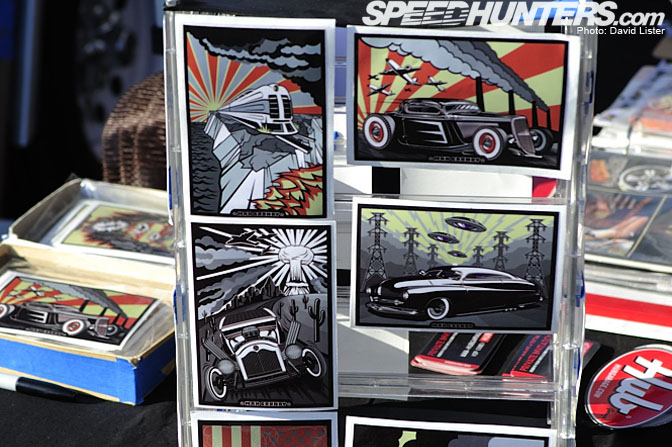 I ended up buying practically the whole series of these stickers from the label "Fear is the New Beauty". We'll try and bring you more info about this artist.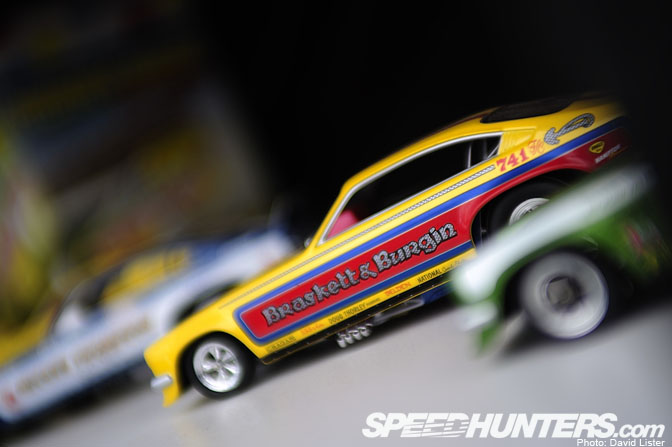 1/24 Die Cast funny cars anyone?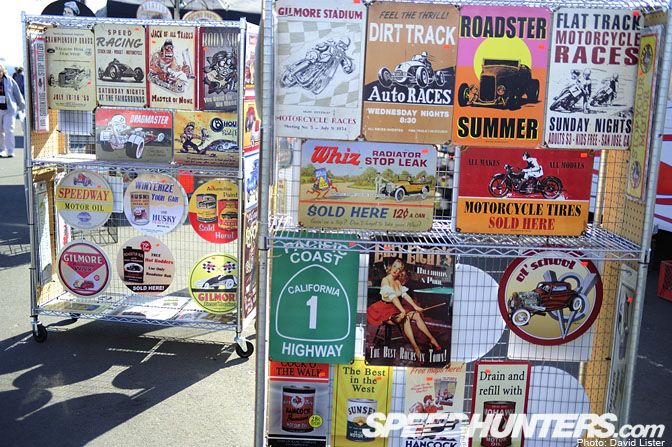 Great selection of old school tin signs.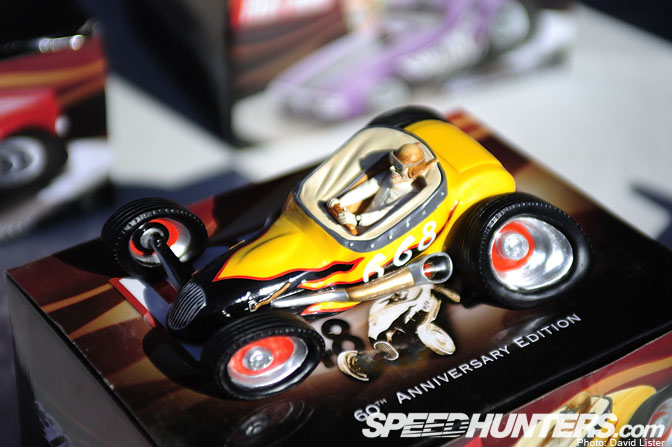 art… or… sculpture… or toy?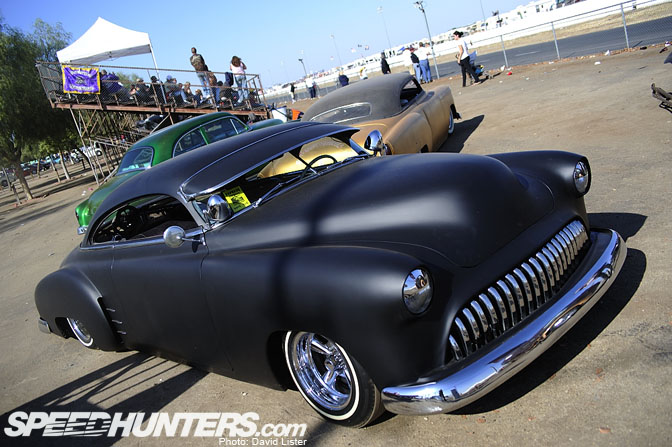 There was also a sizable quotient of kustoms, rods and muscle cars on display at the event. All the new/old school traditional kustoms were conglomerated at the top end of the drag strip.
You know I have a thing for '49 – 54 chevies. I will one day get one of these. Check the lowrider style wheels on this other-wise traditional kustom.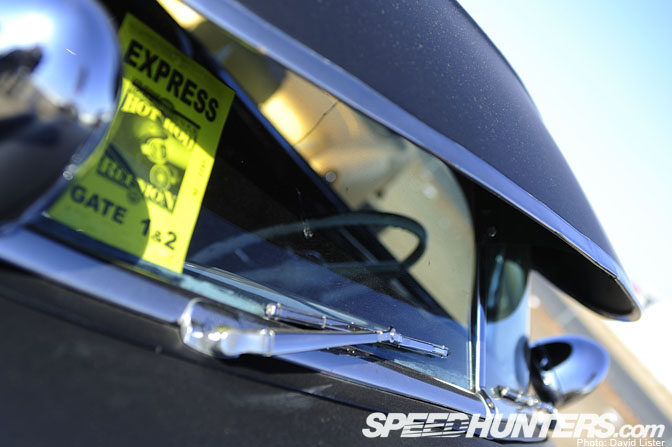 Nice detail shot.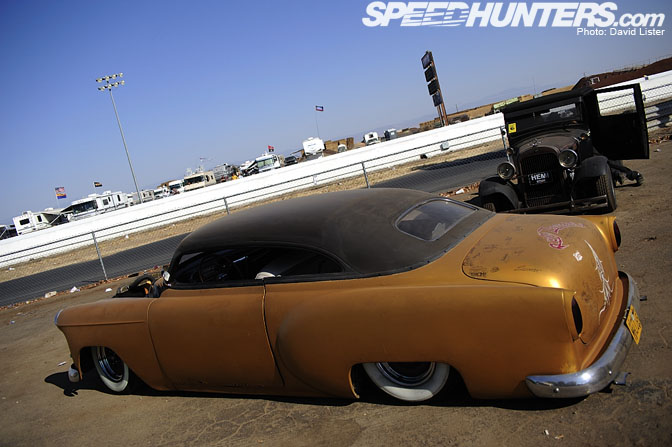 If I'm not mistaken this is a 53-54 hard top. You can see this car is a member of the Road Zombies.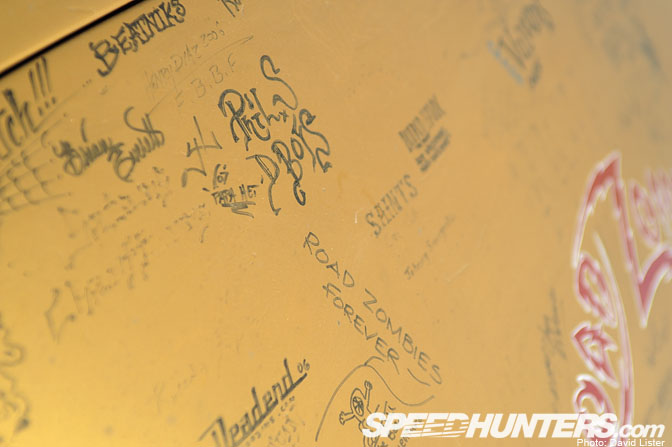 Check all the signatures on the back of the car. A US equivalent of Tomodachi stickers perhaps….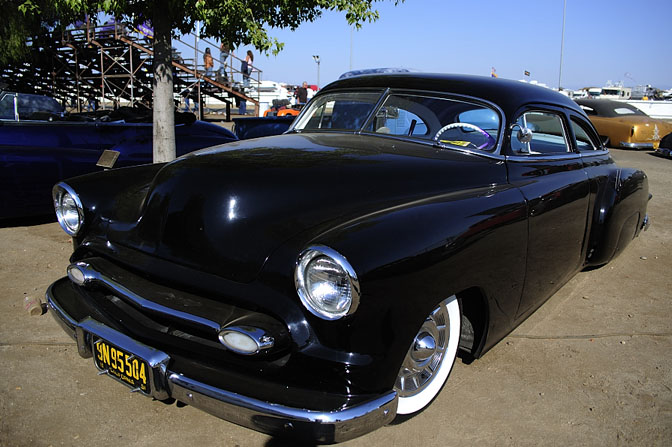 When I look at this car I feel desire… must… have….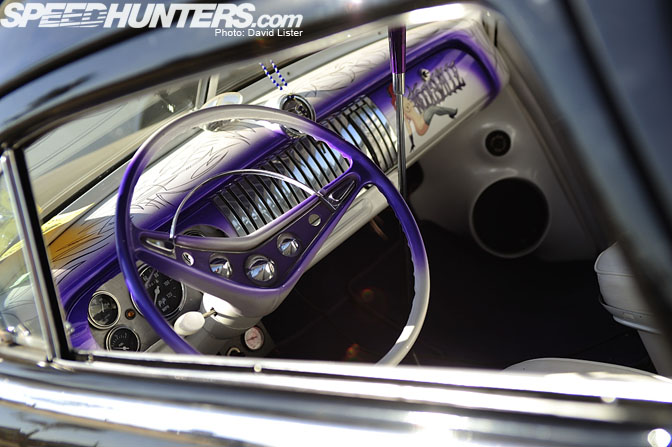 Check the faded paint on the dash… not sure about the molded speaker surrounds though…. ack.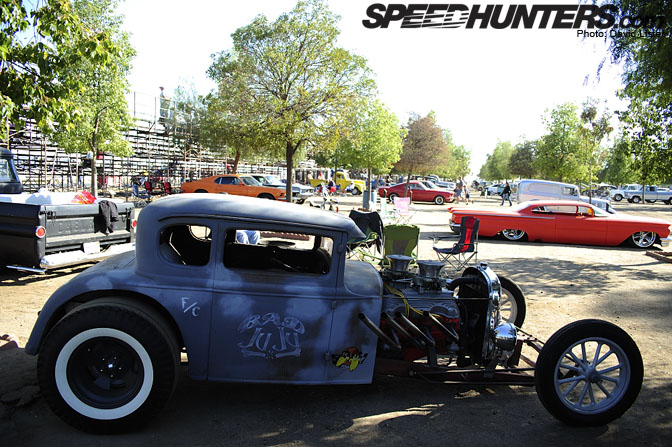 And here we have, for lack of a better term, a rat rod.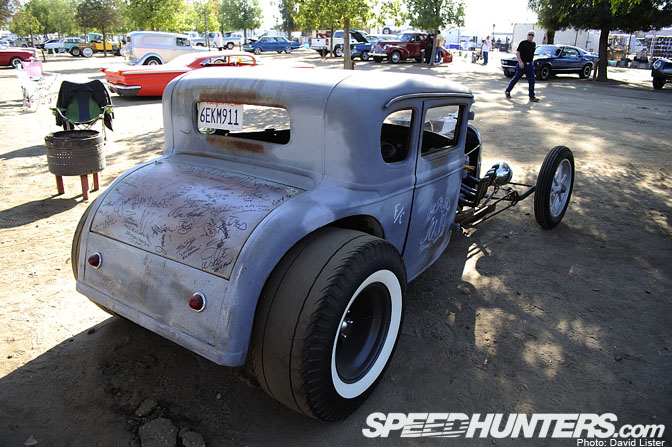 It has all the cues of a retro drag car: cheater white wall rear slicks, open headers (how is this legal to drive?) and spoked skinnies complete with no front brakes.
This is as raw as it gets.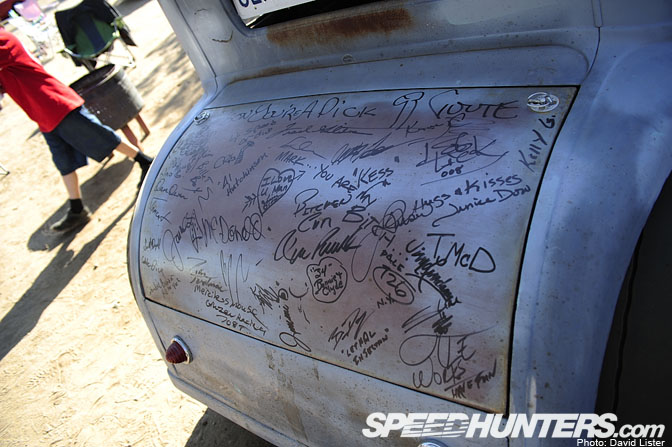 More signatures… I like this…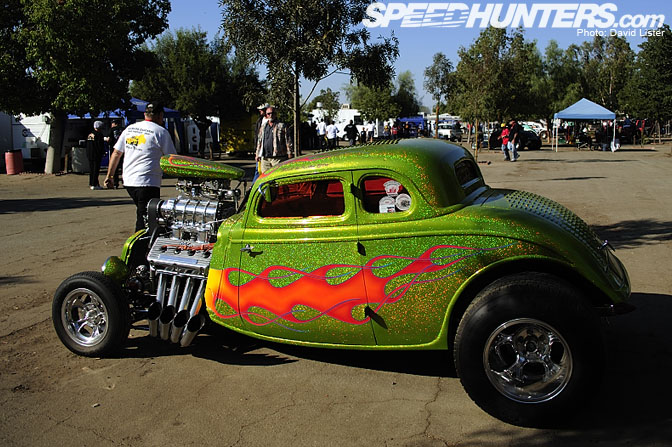 Representing the new "cartoon rod" style is this green monstrosity. This type of rod is styled to look like it was draw by the cartoonist "Ed Roth". Look at how big the engine is!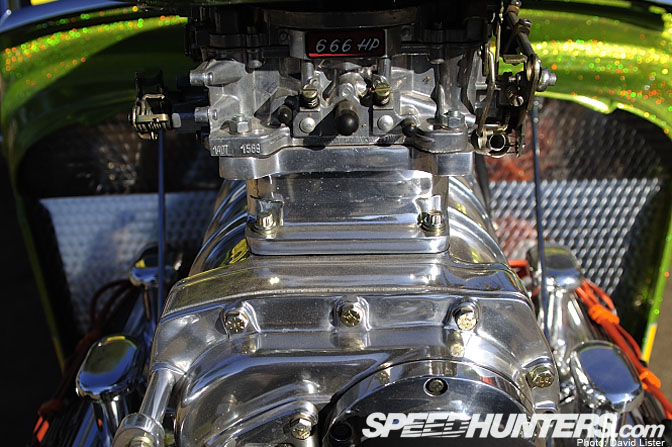 Check out how much bhp it has… hahaha.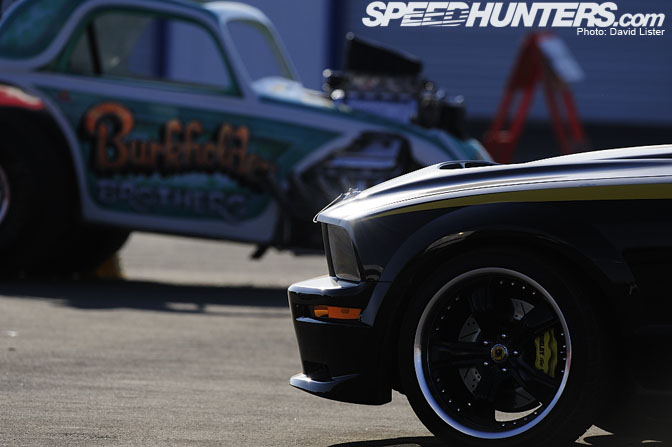 Ok next up we'll look at the NFS Edition Shelby Terlingua that we drove up to Bakersfield that weekend.
Talk soon!
:Rod