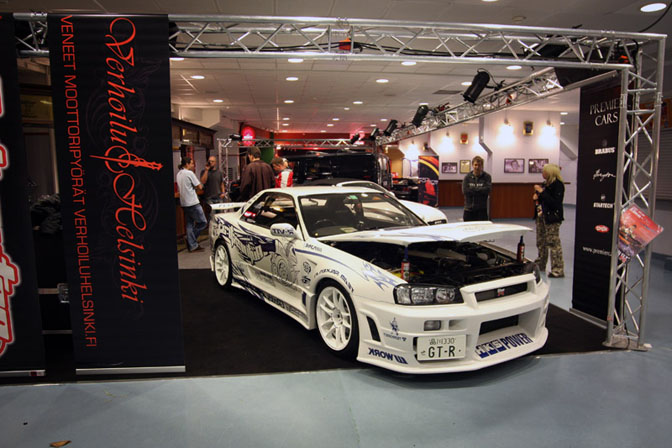 Thanks to one of my blogging buddies at Alien2nrs who lives in Finland we can see some of the cars that were present during the X-Treme Car Show in Helsinki. The Skyline R32 in the opening picture is his car. It was build by Bee*R in Japan and is one of a few cars outside Japan that wears the original bodykit. The graphics aren't there to please everybody but you gotta make your sponsors proud.
The Event organizer X-Treme is an organization that hosts various car related events in Finland and neighboring countries. The car show in Helsinki is their biggest event and their grand finale of the year. X-Treme also has a drifting competition called the X-Treme Drift Challenge.
The other weekend I went to the 100% tuning show (more on that in another post) in Holland and I noticed there weren't as many American build cars as on this show. It seems that the Nordic people really like cars from the US. The thing I don't like about these shows is that the majority of the cars are there purely for show purposes, yes I know it's a car show. But still I would like to see more track dedicated cars and cars that can be driven on a daily basis.
I have made small selection of the type of cars that were present, for more pictures you can take a look here.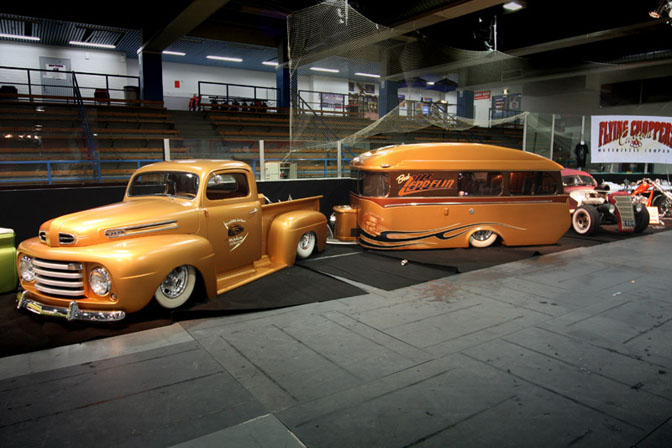 This was one of the American build cars that got my attention. I really haven't got a clue what kind of car this is. Could you guys enlighten me? I can't really pin point why this car has my interest.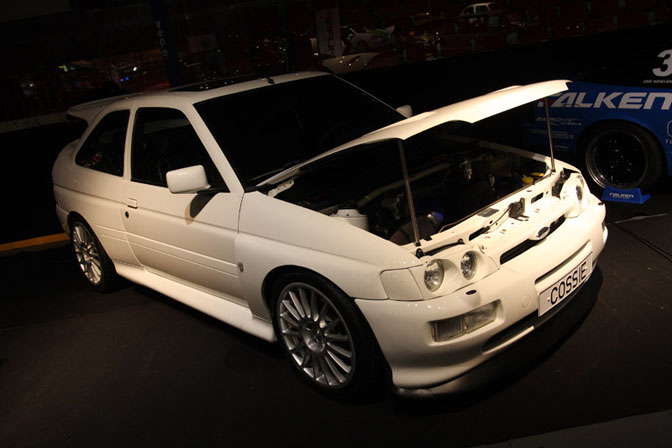 I always had a soft spot for the Ford Escort RS Cosworth, the car is powered by the famous Cosworth build YBT engine. It was a 2 liter turbocharged engine with 225bhp, in most cases the engine didn't stay unmodified for long. This clean white example also has the instantly recognizable 'whale tail' spoiler.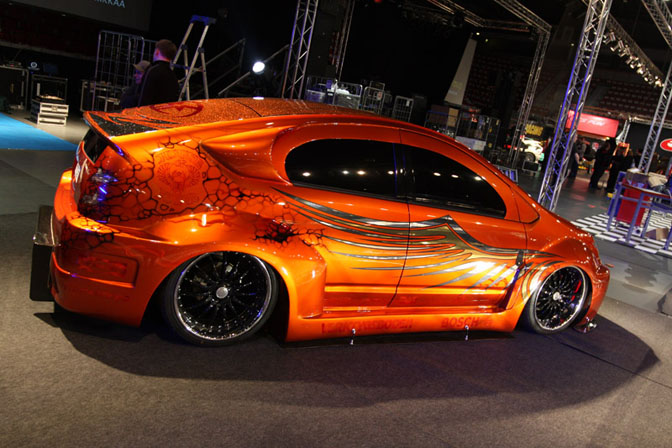 Here is something different, I already saw a modified Toyota Prius during the Tokyo Auto Salon. But now with the rising gas prices they even started to 'tune' these cars in Europe. This eco friendly car has been build by NUT, it looks like they went all out with paint and filler.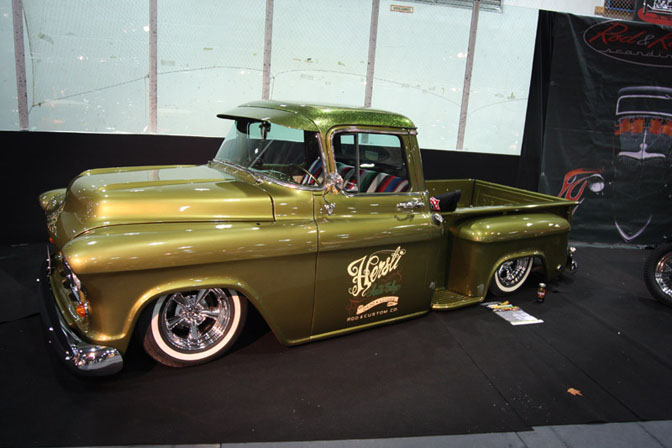 Here we have another American classic, I really like the color.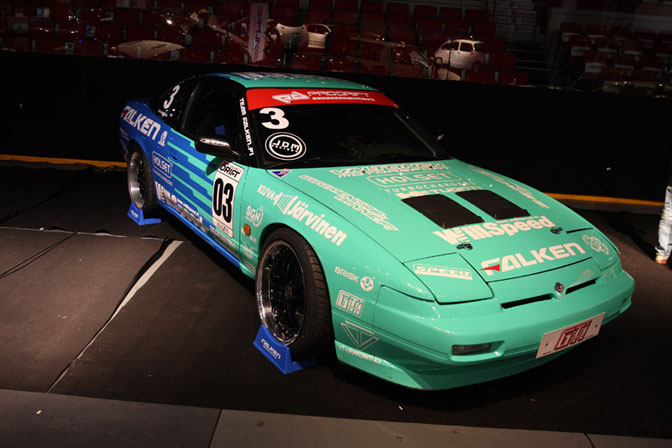 This Falken sponsored 180SX has seen some drift action in the Prodrift Series and X-Treme Drift Challenge . In Holland there's also a team that is sponsored by Falken they all drive in the same team colors. Falken is working hard to get noticed within the drifting community.
-Jeroen Willemsen