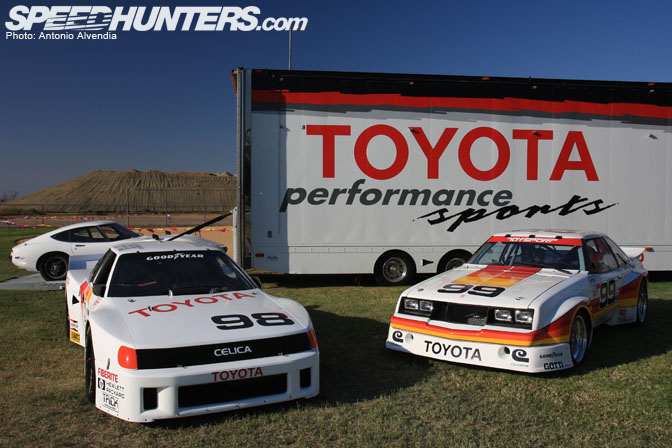 Sooo tired from this weekend. We got home very, very late from the Formula D Finale at Irwindale on Saturday night. While everyone else that attended FD Irwindale slept in on Sunday, I got up and prepared my camera equipment for yet another event – the Japanese Classic Car show that was happening in Irvine CA. I had to drive top speed down to Irvine, as the event ended pretty early (3:30pm). I met up with my good friend Henry Chung from Motorsport Dynamics in Sacramento in the parking lot, then we walked what seemed like a mile to the show itself, paid $5 admission, then began shooting photos.
There was so much to look at and so many old friends that I hadn't seen in ages, it was very hard to make my way around the whole show. Everyone was asking me where my TE27 was, as I haven't brought it out in a long time. Ah, unfortunately, these days I haven't really had time to have fun driving my TE27… and I've been too busy with photo shoots, travel, and writing stories; I haven't been able to work on my car as much as I want to!
That being said, it was nice to see such a strong showing of TE27s and other vintage Toyotas at the car show; one of my favorite displays was, of course, the Toyota Motorsports History display, which brought out some very special Celicas this year. I was floored when I saw the Celica on the left. It was a 1987 Celica GTO car, specially built for IMSA endurance racing. I have been drooling over photos of this Celica for over 10 years, but this was my first time actually seeing the car. Why would I be so enamored by this wide body silhouette of a Celica, you might ask? Because my very first car ever was a 1986 Celica, and this car was the mean and aggressive racing version of it.
On the right, we have an impressive 1980 Celica GTU endurance racer. More on this Celica later, in a future Speedhunters update. Oh and yes, that is a Toyota 2000GT in the background.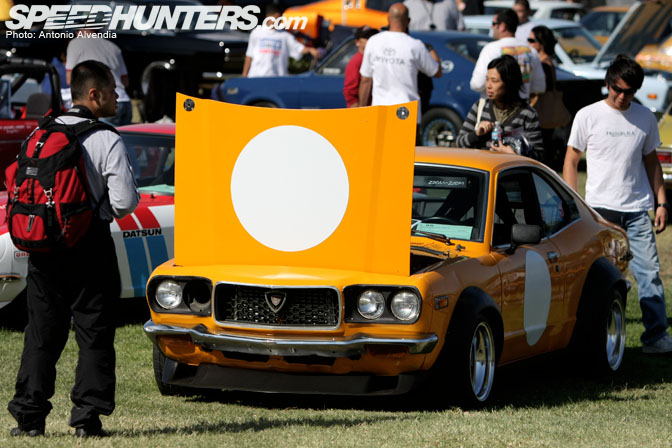 I was very happy to see this kyusha kai (modified old car) style Savannah RX3 at the show – it wasn't the only RX3 at the event, but it certainly grabbed my attention with its clean paint and aggressive black front chin spoiler and wide body flares.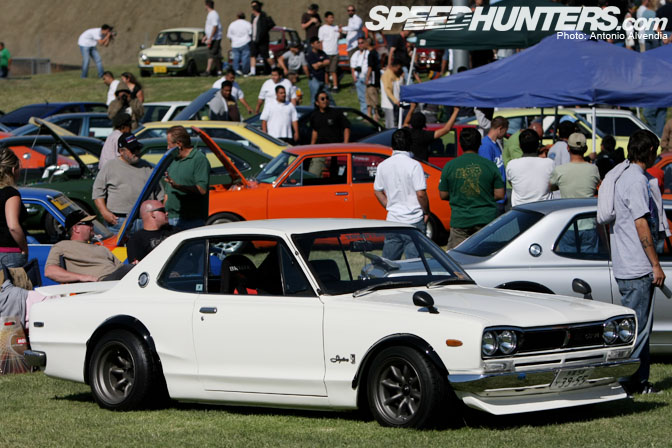 Interestingly enough, there were quite a few Hakosukas in attendance, most of which were rocking RS Watanabe wheels. I did see a clean one with a set of XR4s though! Enough about Hakosukas… look at the orange KE17 Toyota Corolla Sprinter in the background! NICE!!!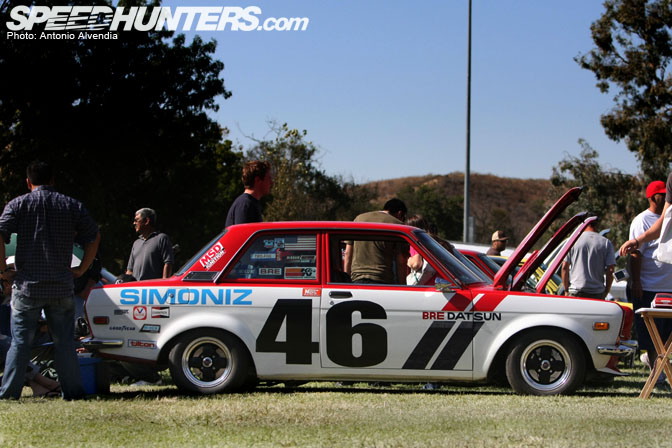 A vintage Japanese car show just wouldn't be complete without a replica of the BRE 510 driven by John Morton in the SCCA 2.5 liter Challenge class. Behind it is a row of alot more 510s!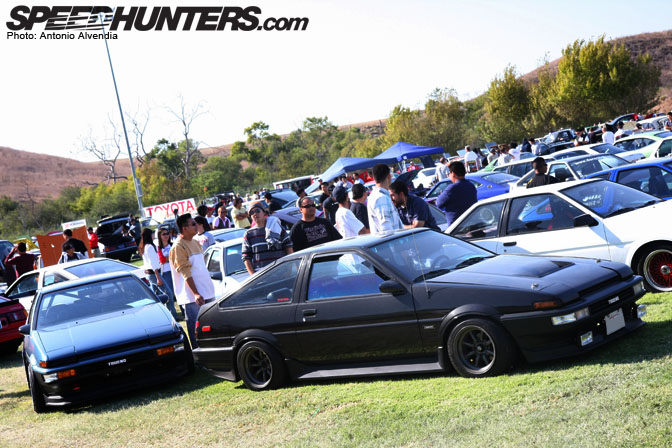 86 represent! A lot of my AE86 friends were present with their cars and their aggressive offset wheels! There were tons of awesome looking 86s at the event – more on this later.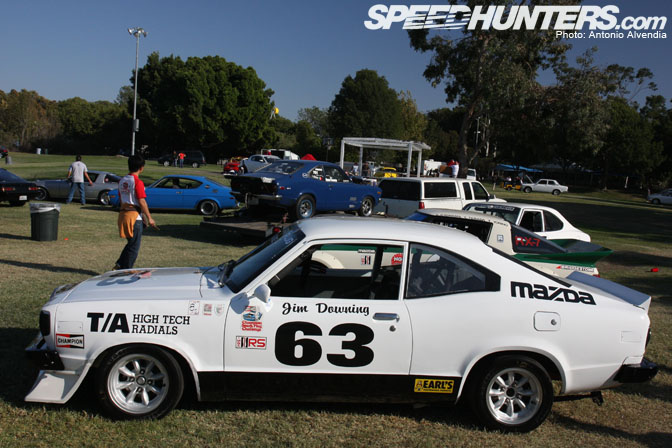 Check out this old school Trans Am style Mazda RX3! Very cool looking and super clean! I love the bodywork on this race car – the front chin spoiler and the rear lip wing. They make the car look more aggressive, especially with the way the car sits nice and low with its Panasport wheels!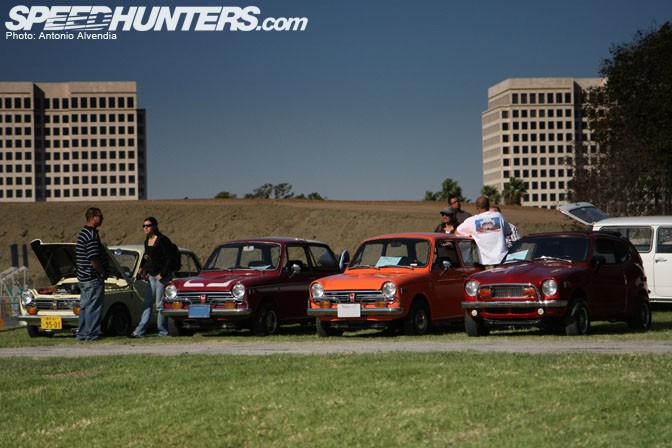 Just when I thought this show was dominated by Toyotas, Nissans, and Mazdas… I found this nice row of old school Hondas! Very rare, and very cool to see them all in one spot! For more information on upcoming vintage Japanese car shows, visit Japanese Classic Car Show and Motoring J Style, and sign up for a subscription to Japanese Nostalgic Car Magazine. Okay that's just a little taste of the cars I saw at the show; more to come later, but for now, I need to prepare for my next shoot!