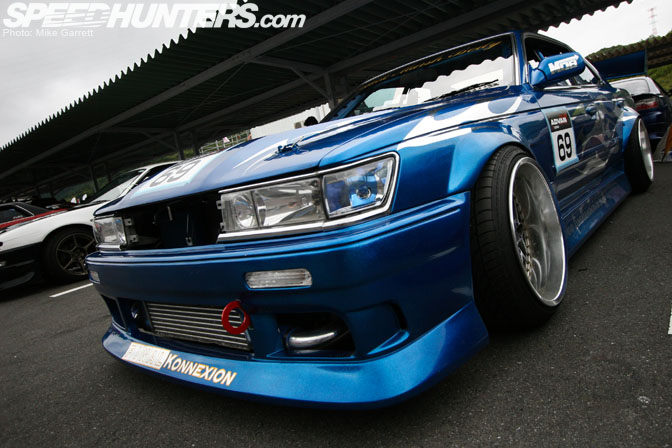 I have been thinking about MSC a lot as I prepare for my trip to this weekend's MSC match at Nikko Circuit and I wanted to share some more photos of this crazy-looking C33 Nissan Laurel that we spotted at last month's MSC event at Honjo Circuit. Drift car style ranges from the subtle to the mildly aggressive, to the not so mildly aggressive. This particular C33 falls under the third category for sure. We are no strangers to discussion about wheel fitment here,and this car is sporting some of the most aggressive fitment I have seen on any car anywhere.
Besides the insane wheel fitment, this Laurel is also equipped with a full Final Konnexion aero kit with customer fender flares and a gigantic GT angled wing that makes this thing look like a lifesize radio control car. Regardless of whether or not you like this over the top style, the work done on this car was very high quality and there was obviously tons of hard work put into it. The caricature-like looks are also backed up with very aggressive driving style and this car made it deep into the elimination rounds at MSC Honjo.
Now take a look at the photos and let me know what you think? A work of art or just too much?
Personally, I dig it.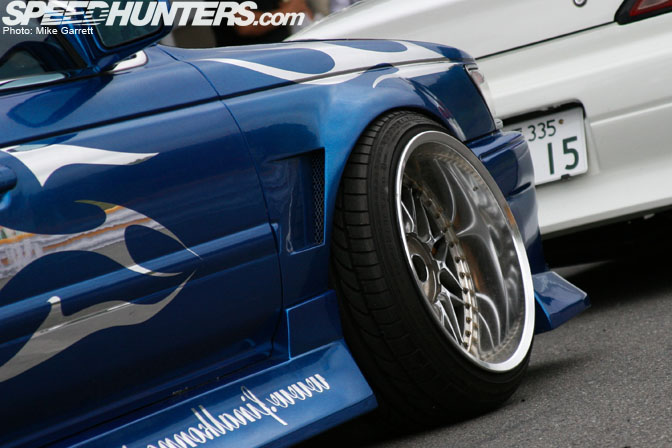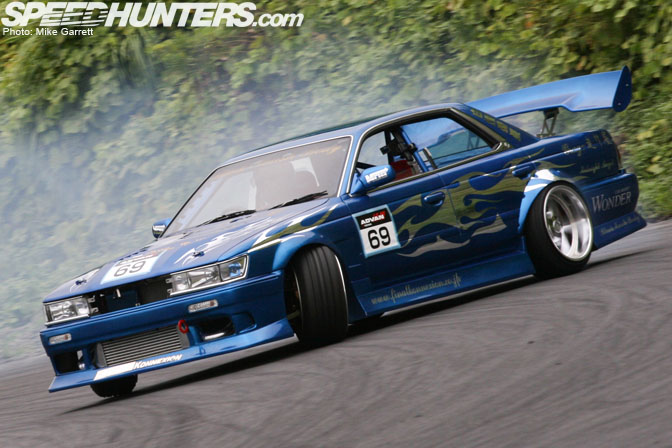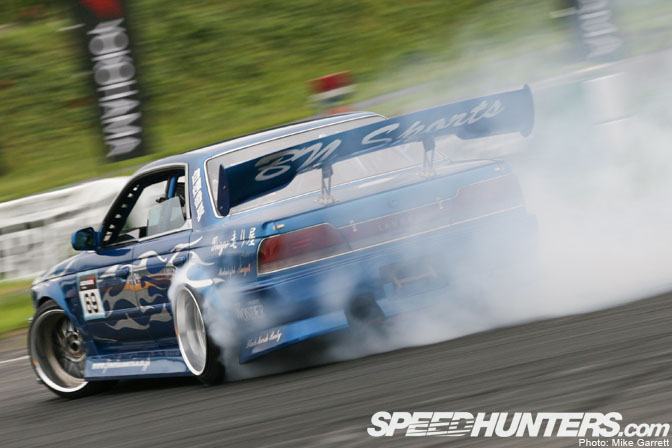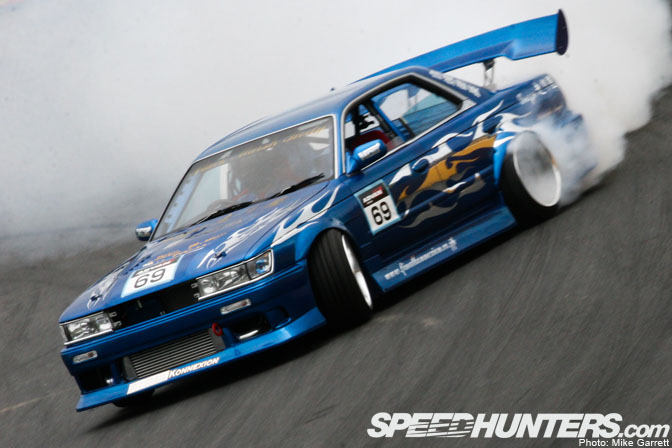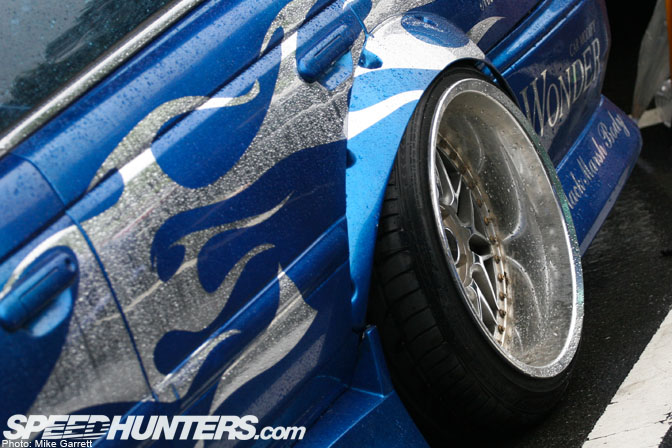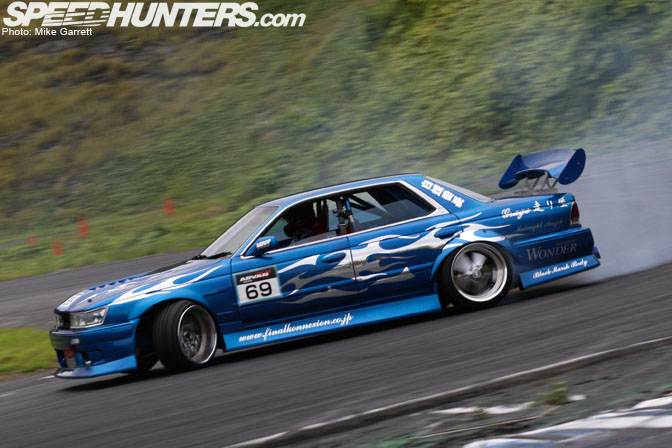 -Mike Garrett