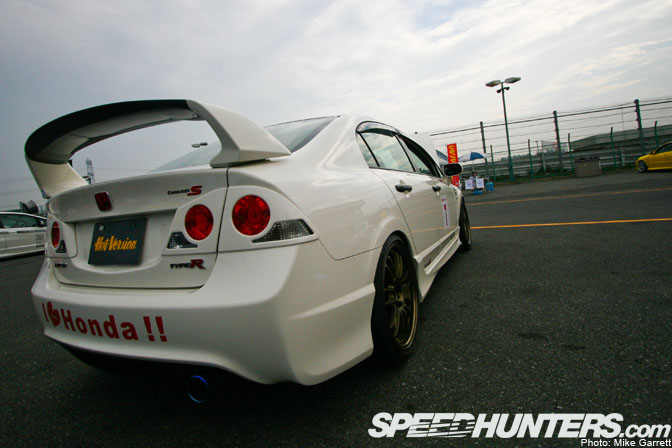 It's about 7pm on Friday night in Japan as I am writing this and man I am exhausted! I spent the day at Tsukuba Circuit shooting the inaugural I Heart Honda!! event which was hosted by Spoon Sports was basically a Honda enthusiast's paradise. I am tired, hungry, and could use a shower, but before I relax I couldn't resist posting a couple "teaser" photos of what went down at the event. This was the first time that Japan's Honda tuners have come together for a racing event of this type, and I don't think there is anyone who will say that I Heart Honda!! 2008 was not a smashing success. I am not exaggerating at all when I say that this was one of the best car events I have ever been to.
Anyways, here are a few glimpses of the event to whet your appetite-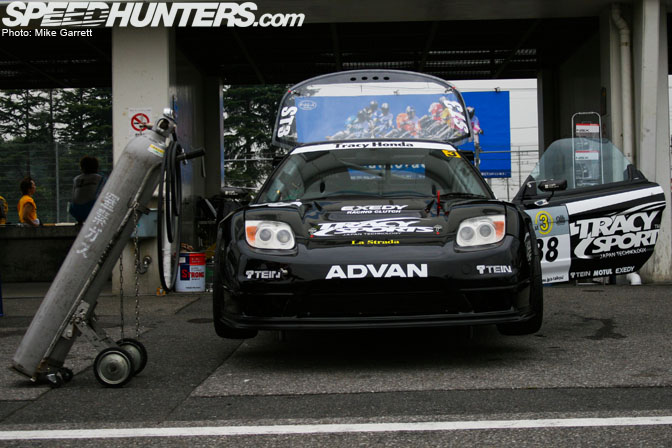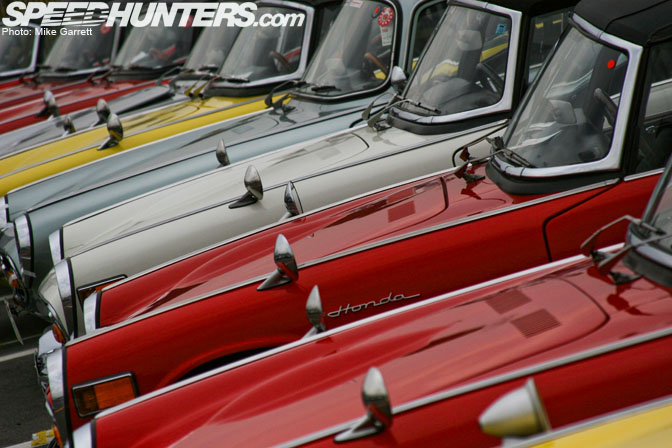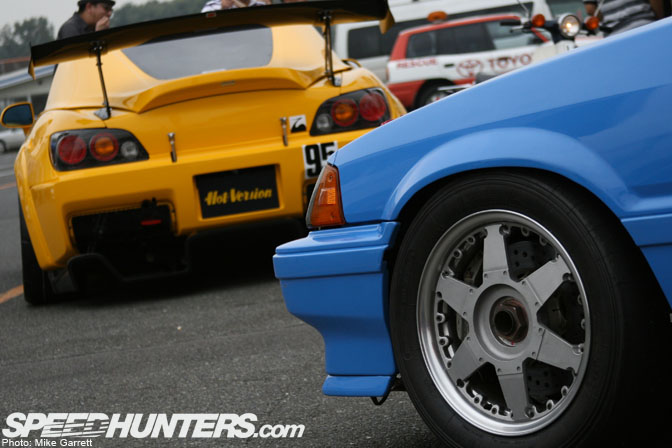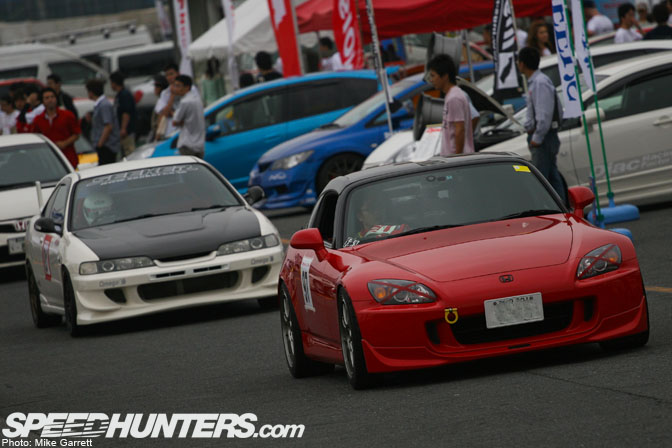 Alright, time for a shower and a cold beer perhaps. Expect tons of coverage coming soon!
-Mike Garrett