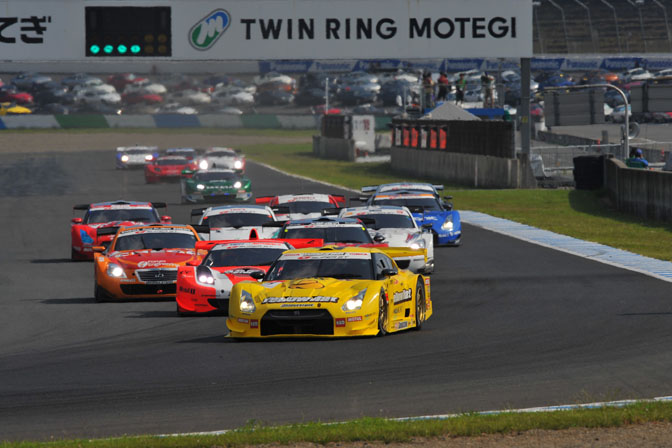 Just a few weeks after the big Suzuka race that Rod and Antonio were at, the Super GT Series was in action again this past weekend at Twin Ring Motegi in Tochigi Prefecture a couple hours north of Tokyo. Teams and fans were greeted with clear, dry weather and it would turn out to be a very exciting race, particularly in the GT300 class where there was an amazing come-from-behind victory.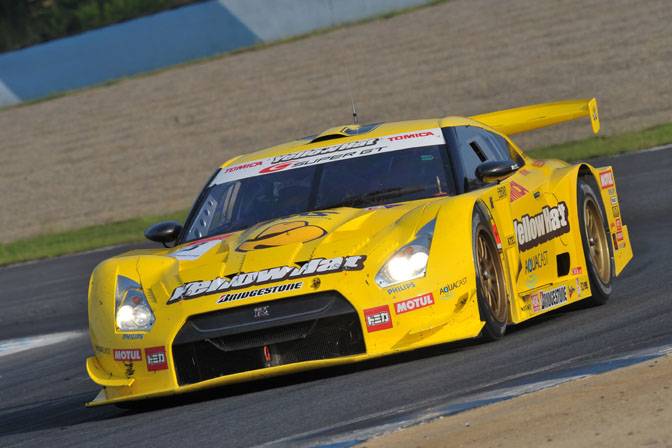 First we have the action in the GT500 class. Starting from the pole position was the YellowHat YMS Tomica GT-R driven by Ronnie Quintarelli and Naoki Yokomizo. At the end of the race the YMS GT-R was able to hold on for the victory finishing ahead of the ARTA NSX. It was the first GT500 win in 13 years for the Yellow Hat team. There's no better way to run a race than starting in the first position and finishing there as well. By the way, in case you didn't know, Yellow Hat is a huge Japanese auto parts store chain that is similar to Autobacs.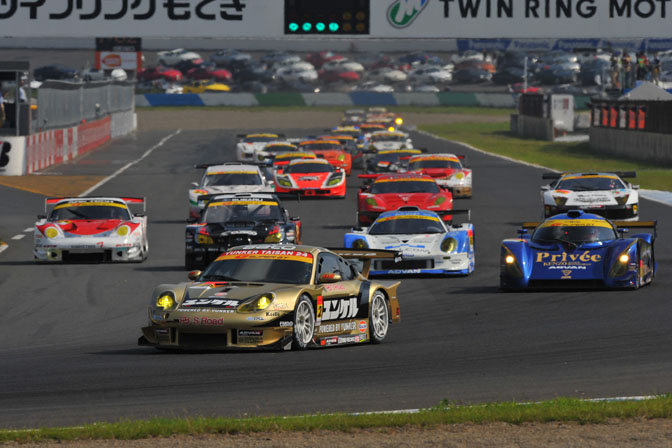 The GT300 race would be full of drama. Here we see the start of the race with NOB Taniguchi's Yunker Power Taisan Porsche starting on the pole. It would not finish there though.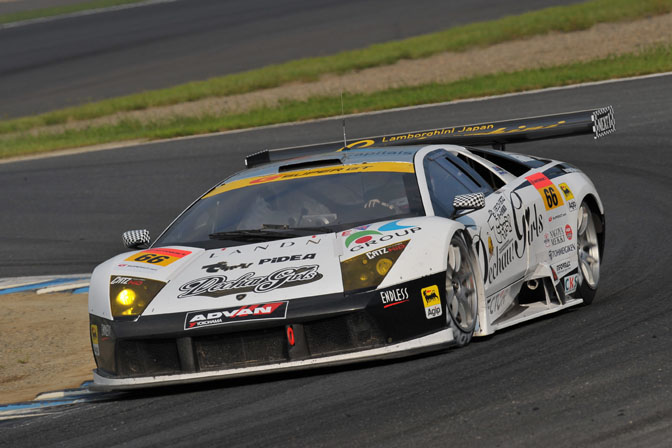 There's the sexy Triple A Murcie LG1 which would end up finishing third in the GT300 class.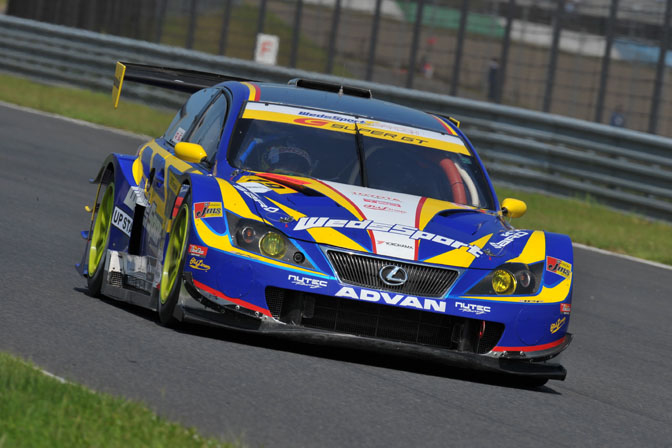 Amazingly, the GT300 class victory went to Manabu Orido and Tsubasa Abe in the Weds Sport Lexus IS350. This car started the race from the last position on the grid and Orido and Abe managed to work their way to the front of the field for the win. This marks the first Super GT victory for the IS350.
There are two more races left in the '08 Super GT season and the next one will be held in about a month at Autopolis in Kyushu.
Super GT (Photos Courtesy of Super GT)
-Mike Garrett