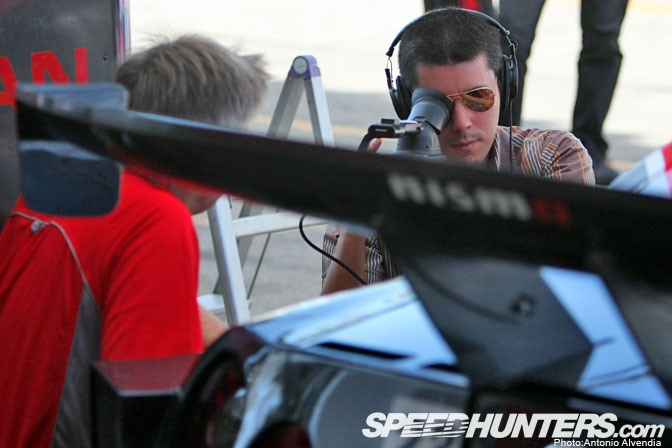 The video camera I use to shoot the various Car Tours and
Slomo videos is something quite special. It's a new generation HD camera which
records video sequences direct to a PC card. No messing around with video
tapes! At the end of each shooting session I'll pull the cards out of the
camera and dump the footage on the two USB hard drives I travel with.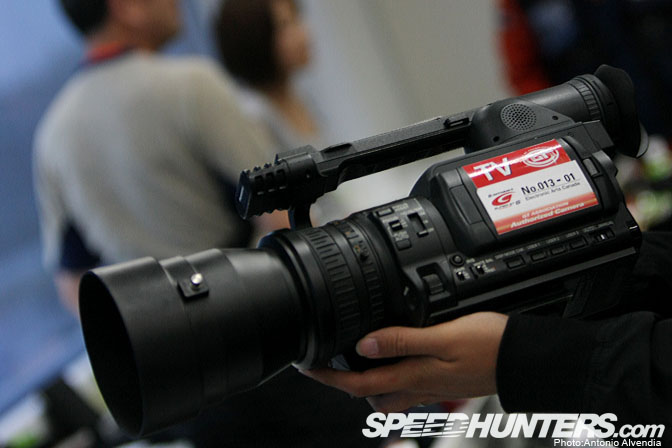 However, yesterday we had a little emergency as the hard
drives reached their capacity limit; no more room! This means that I've shot over over 360
Gigs work of video materials (and rising) since I left Vancouver 4 weeks
ago….. So last night we had to rush off to the local electronics shop to pick
up a new external HD. We needed this, as I have 1 more day shooting left before
the big flight back to Canada… It's something I've been looking
forward to for many months now: the Suzuka 1000kms.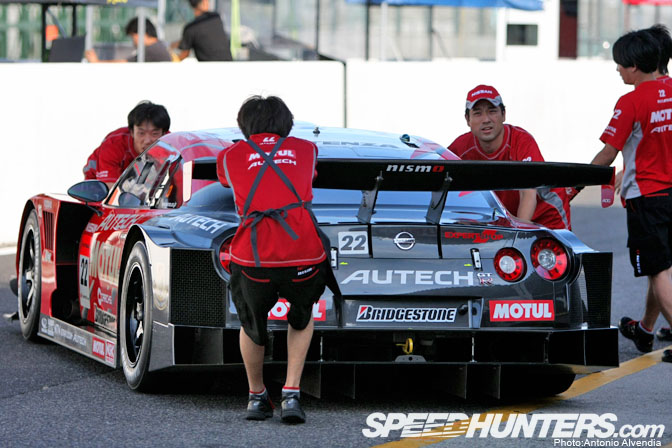 The experience so far at Suzuka has been remarkably different to the relaxed
atmosphere we experienced at the Ebisu Drift Festival and Honjo Circuit. We've
had to fill out form after form, send in passport photos, declare our blood
types (!?) and enter into complex corporate negotiations in order to insure we
have trackside access for our cameras. All in all arranging access to this
event has been a bit of a challenge, but anyway it's been completely worth it.
These quite simply are the wildest GT style race cars on the planet and then
some and its a great privilege to see them in the flesh.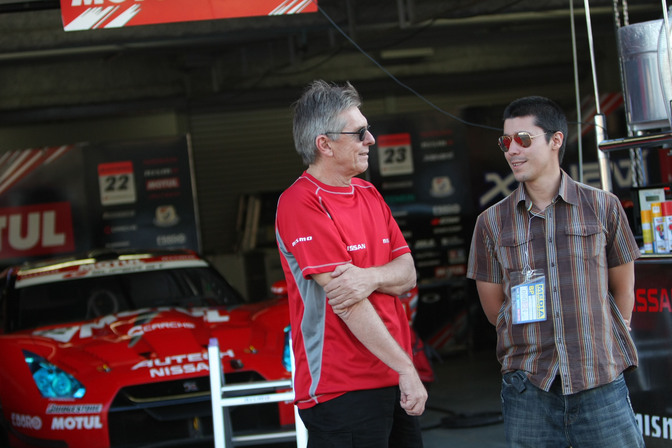 Our first day here was spent working with Nissan and their motorsports wing, Nismo to make a
car tour film about their amazing R35 GTR Super GT race car. It was quite an
honour they gave us access to this radical machineto film a car tour. They also provided us the race engineer for the car: Ricardo
Divila. This guy is incredible: He's been with Nismo for around 5 years but was
part of the F1 circuit for the previous twenty. The man is a living
encyclopedia of racing history… As I'm a bit of an amateur motorsports
fanboy-historian myself, you can imagine it was a great deal of fun
chatting with him!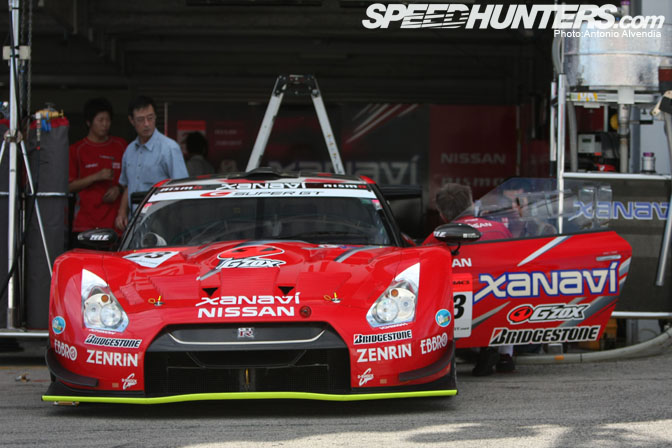 Learning more about the R35 Race car has been quite fascinating. I can't
quite wrap my mind around the fact that it will pull 3.5Gs in cornering force
(an average high performance street car can do maybe 1G) and develops an extra
2200 pounds of down-force at only 130 mph. Ricardo tells me that it's easily as
fast as a Le Mans Prototype and is around 4-5 seconds a lap faster than a
top class FIA GT car over a 1.5 mile course….And this is running restrictors that limit the power to 500 bhp. Without
these air regulations the car would have around 800bhp… imagine that!
Hey so it may take us a bit of time before we get to finish this GTR Car Tour as we
now have stockpiles of videos to make: FIA GT, Ebisu Summer Drift Festival, Porsche Leipzig, MSC, FIA GT, Team Orange drift etc etc….. I'll be getting stuck in to post
production on these videos just as soon as I'm back at the Vancouver EA
Blackbox studio on Tuesday… Expect to see some stellar films on the site over the coming weeks!
Later,
:Rod