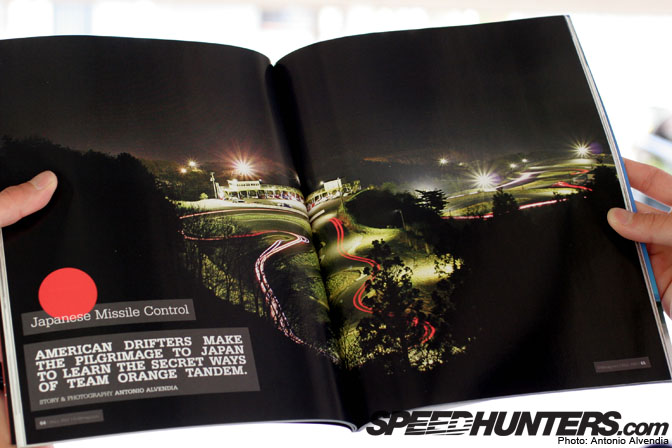 Over the past few days, Rod, Mike and I have been planning out a Speedhunters mission in Japan, and Ebisu Circuit came up as a topic of discussion. All this talk about Japan and Ebisu made me feel a little nostalgic and/or homesick for Ebisu.
Yeah yeah, I know I don't live in Japan… but still I feel such a close connection to Ebisu Circuit – the place itself and the people there. For me, going to Ebisu is like revisiting the roots of drifting. It takes me back to a place where drifters drift for the pure enjoyment of drifting… not for trophies or sponsorship money or endorsements. I know that Ebisu hosts a D1GP points event, but still. It just feels different there – at least to me.
So I walked over to the magazine rack in my living room and cracked open the premier issue of 0-60 Magazine, which has a feature on Ebisu Circuit and Dori Goya, the drifting school there.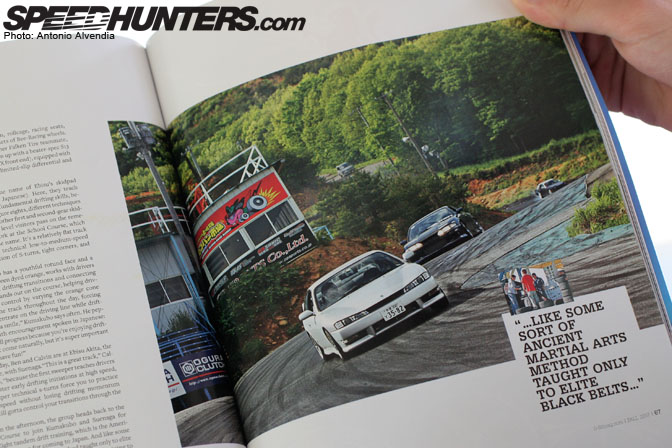 Check it out… this is a photo of Ebisu's famous South Course. The two S14s in the photo are owned by Robbie Nishida (silver kouki in the front) and Calvin Wan (dark blue zenki following).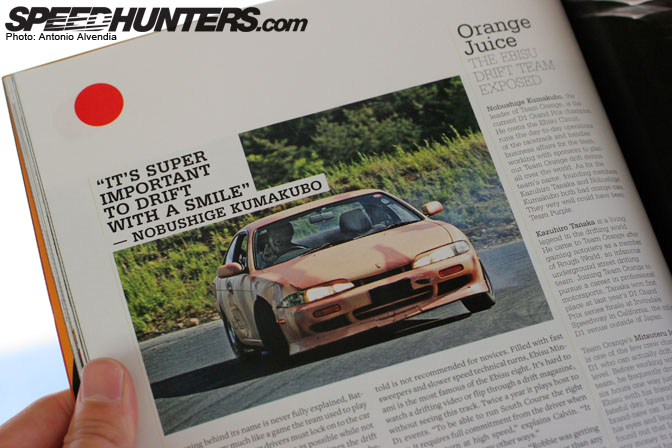 Here's Kumakubo driving our boy (and fellow Speedhunter) Naoto Suenaga's missile – beat up/boro NA S14 zenki.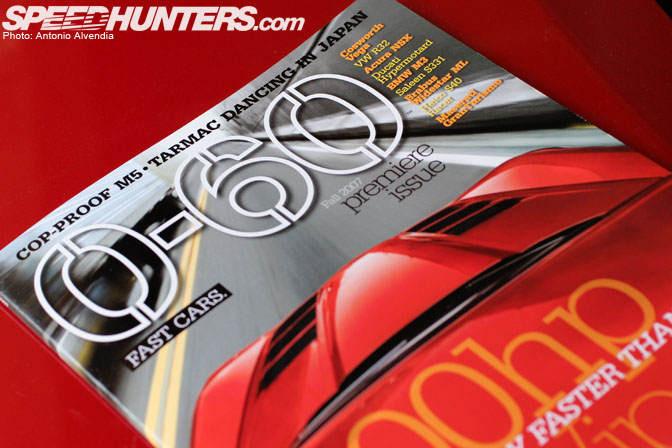 Here's a photo fo the cover – if you're interested in reading the contents inside, hit up the magazine offices for a back issue!
-Antonio Alvendia