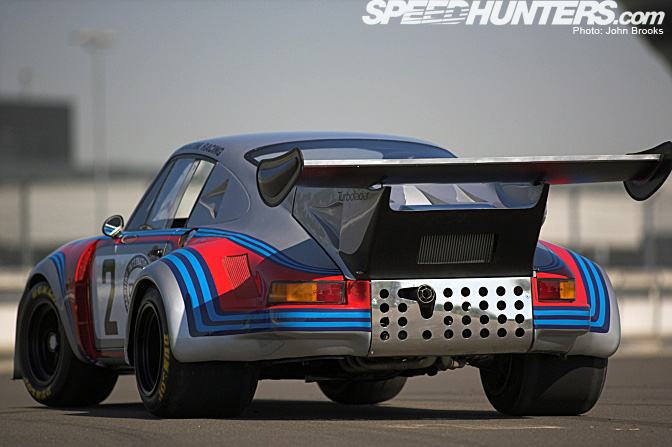 I'm having a real moment here……. a moment where I feel EXTREMELY thankful to be able to see and experience some amazing European automotive cultures and meet the inspiring people who have devoted themselves to designing, engineering, promoting and driving these moving pieces of art.
Wow…..
Anyway… I have to start packing up my hotel room here for a haul across Germany but I thought I'd quickly share a few "moments" from the past few days. Expect to see full reports in the future!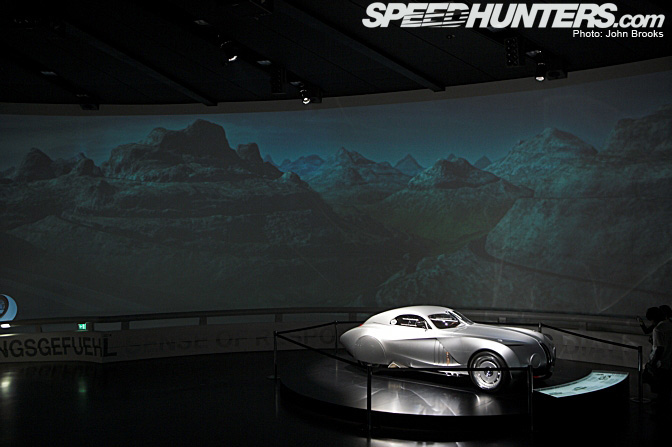 This past Sunday we stopped off at the new BMW Welt and BMW Museum in Munich. I am quite speachless about the experience that BMW has created here….. its an immersing cathedral of light and sound bordering on religious…… words are failing here but perhaps a picture will help.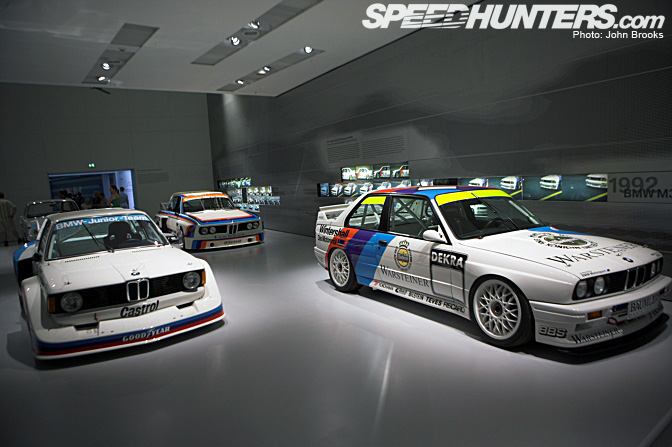 One more shot from the BMW Museum showing two of my fav race cars of all time: the Group 5 DRM 320i and the Group5 CSL in the back… See the side wall behind them? That is a moving video rear projection. The pool of drool coming from my mouth is just off camera.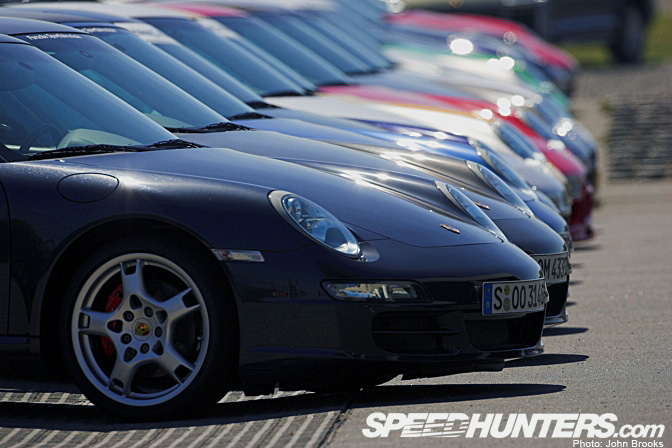 The past 2 days we have spent as guests at the Porsche Leipzig facility. Sometimes I have to say, that working on the 'Need for Speed 'game team allows some pretty deep connections. Humbling and inspiring! I think I'd like to live there and fill my mind up with only thoughts of design excellence and focused performance…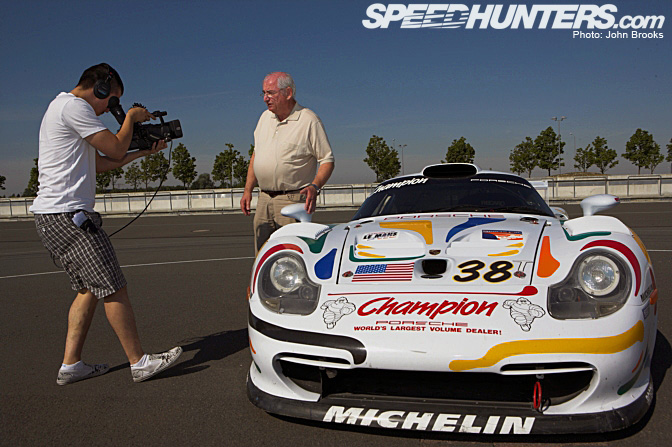 It was one of the hottest days of the year yesterday in Leipzig and we got to spend all of it running about with our cameras making some new car tour films. Here I am shooting a childhood hero: the famous Porsche racing engineer Norbert Singer. This guy 'IS' Porsche Motorsports if you catch my drift….. I figured that if I kept looking at the camera perhaps he wouldn't notice how star struck I was!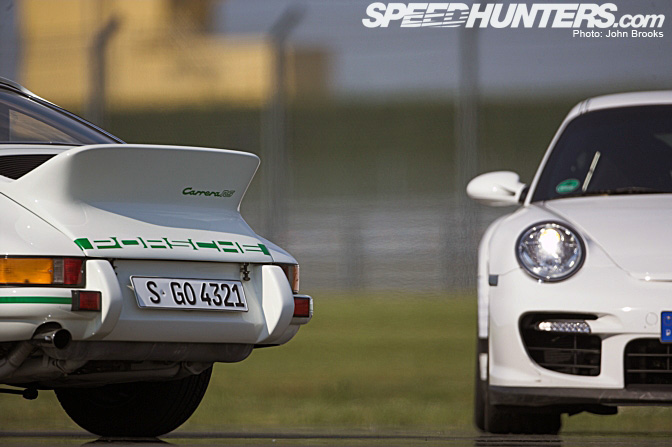 We also shot another film cross comparing a 1973 Carerra RS against a new 911 GT2…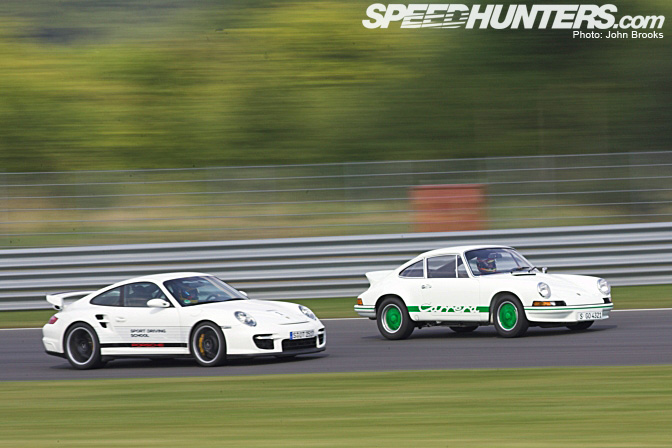 Which do you prefer?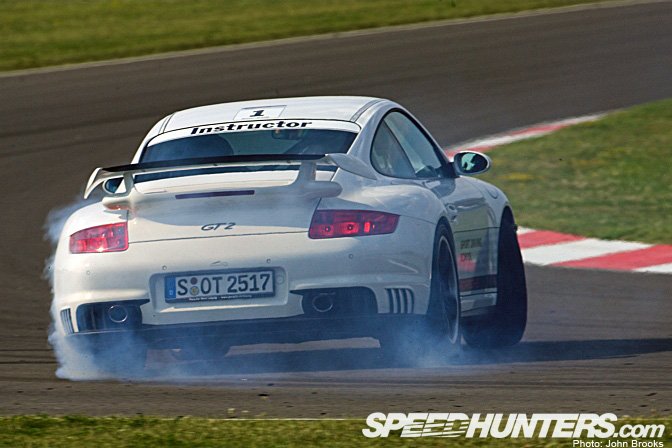 We spent a lot of time telling the Porsche brass just how cool the new sport of Drifting is (not sure if we 100% convinced them ha ha)
… the test drivers though were some pretty cool young guys who were more that happy to show off their sliding skills for our cameras.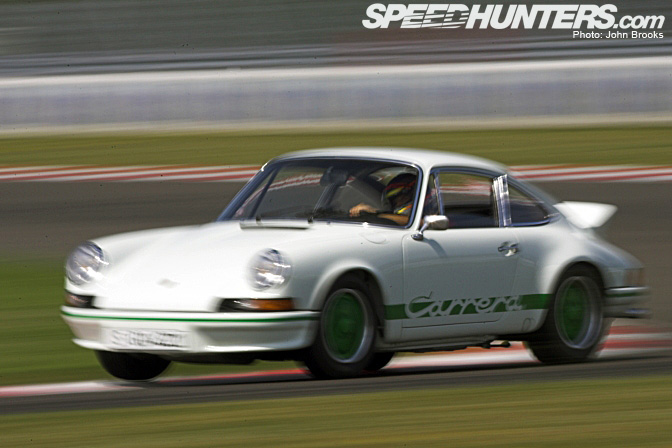 The classic Carrera is worth more money than a new GT2… ouch! Just beautiful don't you think? We've decided to devote September to a full exploration of all things Porsche related, so watch out for the full story then.
Ok, I gotta pack up here….. more to follow! We are off to the Nordschleife for a 2nd visit today….  I am planning to hang out at the staging/paddock area to see what kind of German track day tuned cars we can Speedhunt with our cameras.
I also need to think of some music selections on my ipod to torture Antonio and John with….
 Best,
:Rod Chong